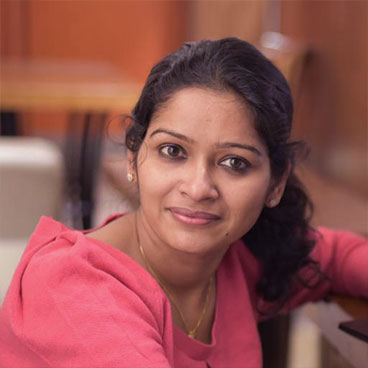 PRACHI GARG
AUTHOR, ENTREPRENEUR,
FOUNDER OF GHOOMOPHIRO
---
 Panel
Prachi is an author, motivational speaker, and entrepreneur. She started www.ghoomophiro.com with her sister Himadri as an enterprise that organises corporate tours based on customers' requirements, preferences, and budget. Recently, Ghoomophiro expanded its portfolio on women's solo travel. She has conducted workshops on entrepreneurship at major business schools in India, and had her start-up covered by CNN.
Prachi has also been featured as one of the top 10 Indian women, who made it big online. In addition to her tour company, Prachi has also authored a book called Superwomen, that talks about the journeys of women entrepreneurs, and it has topped non-fiction charts at various bookstores. Her book Supercouples is about couple-preneurs and their journey of balancing relationship and work. Supersiblings is the third book in the series and captures the essence of siblings in startups. Her latest book The Legends of a Startup Guy is already on the path to becoming a bestseller.

   Panel 
UNEXPECTED EVENTS, ACCIDENTS, AND EMERGENCIES
HOW TO OVERCOME THEM IF IT HAPPENS
2.00PM, 22 September 2019
See full details here.

'Ghoomophiro Sisters' Get Best Travel Writer Award, DailyPioneer.com
Happytrips Talkies: Meet Ghoomophiro Sisters (VIDEO), Times Travel
Prachi Garg, GhoomoPhiro: Allowing Corporate Managers Organise Team Events At Minimal Cost, Yourstory.com
A Day In The Life Of An Entrepreneur: Prachi Garg, Ghoomophiro, Womensweb.in