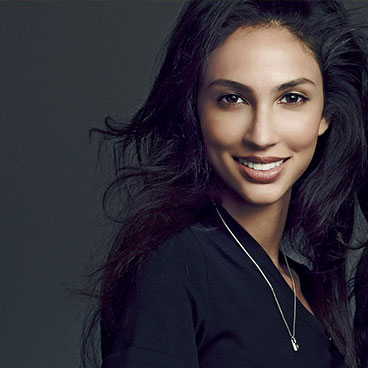 DEBORAH HENRY
HUMANITARIAN, FOUNDER OF FUGEELAH
CO-FOUNDER OF FUGEE SCHOOL
---
 Talk
Deborah has a keen sense of adventure, she loves travelling the world, discovering and learning from different cultures and its people.
She started modelling at the age of 15, and moved from Malaysia to London to pursue the world of fashion after high school. As a teenager, she was very passionate about social issues and injustices she saw in the world which lead her to take a break from modelling to study Political Science and Economics.
After returning to Malaysia, she won Miss Malaysia World 2007, representing Malaysia and placing in the top 15 at Miss World. In 2011, she was crowned Miss Universe Malaysia.
Upon meeting a Somali refugee family in Malaysia, she was moved to open a learning centre for them in 2009 called Fugee School – a school open to all refugees and stateless children. She has spent many years advocating for children and refugee rights and has continually worked to improve access and opportunity for refugee communities to better their lives.
Deborah's continual commitment to humanitarian work led her to become World Vision's Child's Rights Advocate and she has travelled the world visiting various community projects and initiatives. In 2013, she was included in Forbes list of top Asian Philanthropists.

  Talk 
CONVERSATIONS WITH EXTRAORDINARY WOMEN
Between beauty, charity, and humanity
11.50AM, 21 September 2019

In Conversation: Deborah Henry, Co-founder Of Fugee School [International Women's Day Special], World Bank Malaysia
A Day In The Life Of The Model, Humanitarian, And Former Miss Universe Malaysia, Harpersbazaar.my
Former Beauty Queen Deborah Henry Is Determined To Fight For Child Refugees, And Her Weapon Is Education!, New Straits Times