AISHA PREECE
REMOTE WORKING GURU
FOUNDER OF OUTANDBEYOND
---
 Talk   
 Panel   
 Workshop
Aisha battled through the corporate banking world for 10 years before she discovered various ways of earning an income online. This career path has given her the freedom and flexibility to travel over 26 countries, without compromising her finances.
Aisha is passionate about helping others achieve location independence and maximise their savings, while travelling the world. She created the website outandbeyond.com to provide resources and inspiration to help others live life on their terms. She wants others to realise it's entirely possible to earn a comfortable income while travelling the world – you just need to be shown how! She now resides in Spain where she edits university journals, writes for travel websites, and provides Business English coaching… all from her sunny balcony in Barcelona.

  Talk 
TRAVEL, REMOTE WORKING, AND MAKING MONEY
How I did it and what I learned
9.55AM, 22 September 2019
In this talk, the audience will hear Aisha's journey on moving from her office job to working for herself, while travelling the world. She will share lessons learned and essential tips for the audience to travel and earn money while working remotely.
  Panel 
UNEXPECTED EVENTS, ACCIDENTS, AND EMERGENCIES
How to overcome them if it happens
2.00PM, 22 September 2019
See full details here.
  Workshop 
TRANSITIONING FROM YOUR DESK JOB TO THE WORLD
How to travel and work beyond the office
Session 1: 4.00AM, 22 September 2019
Session 2: 5.45AM, 22 September 2019
This practical workshop is for those interested in learning the practical aspects of transitioning from a 9-5 office job to a remote working role. It will cover the various steps to take which will include insight into how to get into a remote working mindset, a guide on the different types of remote working jobs out there, how to convert your existing skills for a remote working role, how to find remote work, how to calculate your hourly rate, and how to market yourself effectively so you can earn and save on the road.


Click below to view and download Aisha's talk presentation: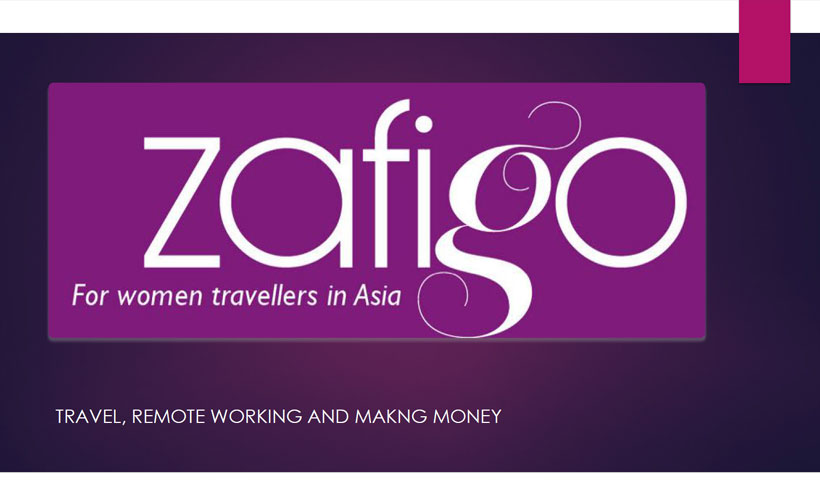 Click below to view and download Aisha's workshop presentation.