Just like the rest of the world, we are not travelling during this COVID-19 pandemic, but we hope you turn to Zafigo as a source of inspiration for your future travels. Please stay safe and adhere to any quarantine and movement control orders that have been imposed in your country.
When you're done visiting one of the Iloilo city's 33 heritage mansions, scoffing down the 'Queen Pao' at Roberto's, and island hopping around Guimaras, you're going to want to head back to a place that feels like a home away from home. The city's first international hotel chain, the Courtyard by Marriott Iloilo offers exactly that – and then some.
What you'll find with this property smack bang in the newly-developed Iloilo Business Park (which, by the way, was just dubbed Southeast Asia's top township), is that it's warm and welcoming despite being a 4-star international hotel chain. Luckily for us, after a long trek from Kuala Lumpur to Iloilo, we were able to call the Courtyard by Marriott our home for a few days.
The accommodation
Off the bat, you can tell that the Courtyard by Marriott Iloilo has done a superb job of allowing a seamless transition between work and play. Meaning to say that the hotel is a good choice whether you're on a family vacay or a business trip.
There are 326 ergonomically-designed rooms here, and you have the option between 71 deluxe king rooms, 102 deluxe double rooms, 83 corner king guest rooms, 49 corner double rooms, 16 junior suites, or five accessible rooms bespoke for guests with special needs.
As one would expect from a 4-star establishment, all rooms are equipped with the creature comforts you'd want to have – climate-control dials, a 40-inch LED TV (loaded with cable, of course), voice mail, complimentary Wi-Fi, USB charging ports, electronic safe, hairdryer, iron and board, luxe toiletries, and a minibar.
The bells and whistles
In terms of facilities, we got to enjoy what's possibly one of the best gyms we've encountered at a 4-star. The equipment is new and state-of-the art, it's clean, and there are fresh towels (both moist and dry) to boot. To really up the ante, you've got an endless supply of lemon water to guzzle down after your sweat sesh. On the same level as the gym is the pool. The pool area is simple, but in a chic and minimalist sort of way. You can also ring up a drink or two from the Pool Bar, or some poolside bites, at the end of a long day as you lounge by the water.
When it comes to grabbing some grub or having a tipple, you have a number of options during your stay. First up is The Lounge – an exclusive enclave that's open only to guests checked in at the executive floors. Here, you can opt to have breakfast, sunset cocktails (the view is lovely), or swing by anytime you're looking for a quick snack or drink. Executive guests are also treated to special concierge services (which we fully utilised to explore the city of Iloilo) and private check-in and check-out.
Meanwhile, breakfast at the main coffeehouse – Runway Kitchen – boasts a spread deserving of five stars that highlights Filipino food alongside familiar continental dishes. Named so to commemorate the old airport on which the hotel now stands, Runway Kitchen also provides all-day dining options aside from its killer morning buffet. Aside from these, there's also a bar called The Courtyard that's ideal for kicking back, relaxing, and socialising.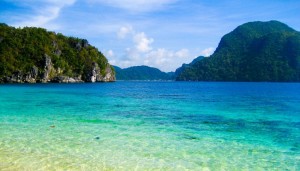 Everything's more fun in the Philippines. Or so they say. Well, we believe them, so here's why you should consider making it your next destination too: 6 Reasons You Should Travel To Philippines Next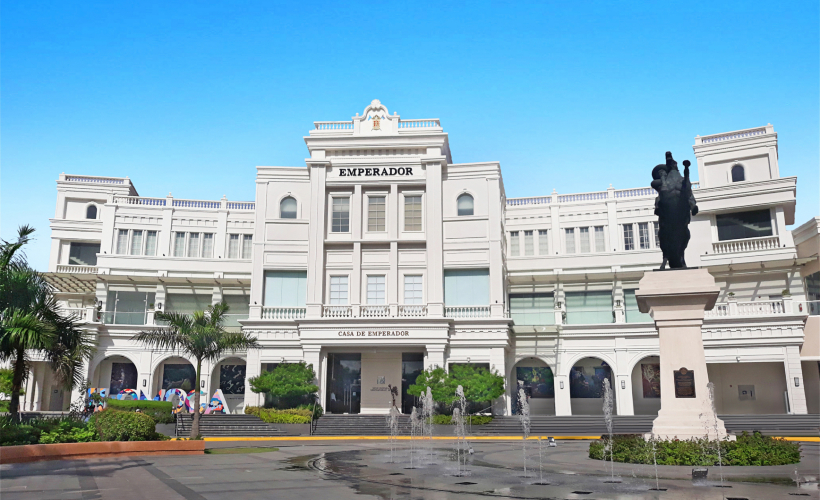 The area
As mentioned, the Courtyard by Marriott Iloilo is at the heart of Iloilo Business Park. To put it simply, there's no better part of the city to set up camp in. You're just a stone's throw away from and can walk to the Festive Walk Mall (where you can get your junk-food fix at good ol' Jollibee – the local equivalent of McDonald's), the bars and pubs in Iloilo Business Park, and also the Iloilo Museum of Contemporary Art.
Since Iloilo is a fairly small city, this hotel is also close to all the main tourist sites. Staying here means you're a mere 10 minutes from historical churches like Jaro Cathedral, heritage sites such as Casa Mariquit and Molo Mansion, and not too far from commercial locations such as the Iloilo Convention Center (that's just next door) and other shopping malls including Robinsons and SM City.
It's also worth mentioning at since all of the Philippines is one massive archipelago, Iloilo is a fantastic gateway to the many beautiful islands and beach destinations of Western Visayas. So besides Guimaras, you can also opt to venture farther to the likes of Isla de Gigantes or perhaps hop over to Concepcion, San Joaquin, or Sicogon Beckon.
Checking out
Putting it succinctly, there's no place else we'd rather stay while in town than at the Courtyard by Marriott Iloilo. The vibe, the price, the location, the service, and the amenities all check off the right boxes. After all, we did stay elsewhere in the city, but there was just no place like the Courtyard.
*All images courtesy of Courtyard by Marriott, Iloilo unless otherwise stated
[zf_post_boxes widget_hide_desc="true" num_post="3″ post_id="33489, 32826, 26100″]
Get all the latest travel stories from Zafigo. Follow us on Facebook, Twitter, and Instagram.