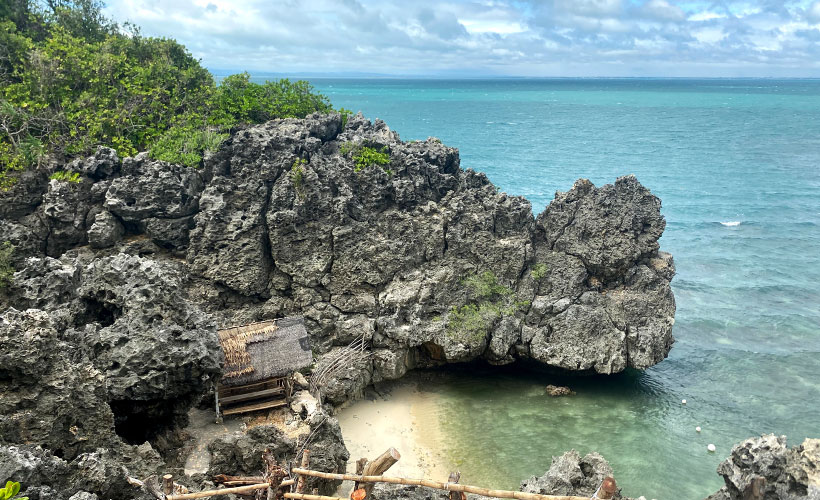 Just like the rest of the world, we are not travelling during this COVID-19 pandemic, but we hope you turn to Zafigo as a source of inspiration for your future travels. Please stay safe and adhere to any quarantine and movement control orders that have been imposed in your country.
"Naiintindihan niya ako?" our tour guide asked quizzically while I was busy chuckling away at an inside joke he'd cracked with our tour agent and host who took us around the sunny isles of Guimaras in the Philippines. He'd asked if I could understand him, and was shocked to discover that yes, I – a Malaysian – could understand him perfectly.
And that was all it took. Once the barrier of a foreign language came down, a bond was formed. Rodell was already excited to take us around, but the atmosphere became less formal and proper, which felt right with Guimaras' rustic vibe (and it's definitely what we preferred). Now, don't get me wrong, English isn't a problem at all in the Philippines. But that day, heading out with MG Travel & Tours felt like spending a day out with (some very well-informed) friends once the proverbial walls crumbled.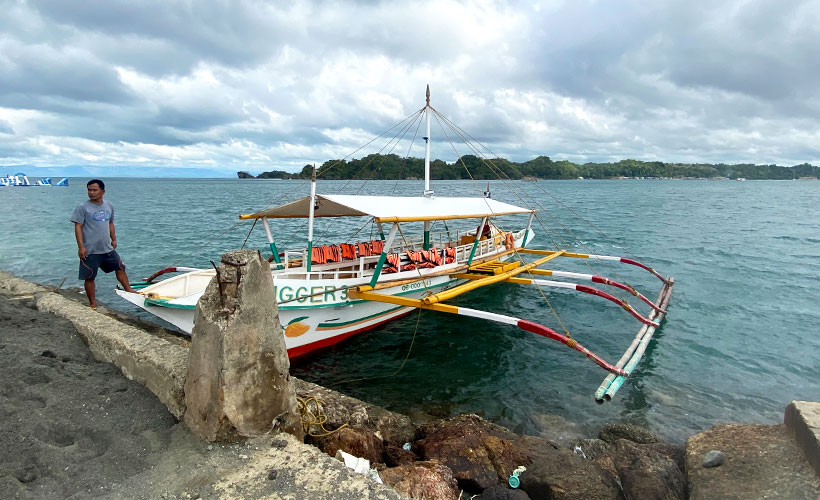 Getting to know Guimaras
So, first things first. When my colleague and I first arrived in the quaint city of Iloilo, we had no idea we'd end up spending a day exploring Guimaras, a fairly large island surrounded by tiny islets, crystalline ocean, sweeping vistas, and powder-white sands.
As chance would have it, we were introduced to Marianne, the founder of MG Travel & Tours, on our second day in town. She happily hosted us – two journalists who were winging it – and we ended up clearing a day for an island-hopping adventure. Larger than Guam, but smaller than Singapore at only 60,457 square hectares, Guimaras is an island city with a population of 174,000. A mere 15 minutes by boat or ferry from Iloilo, we arrived on Guimaras' commercial gateway, Jordan (named after the river that Saint John the Baptist was baptised in) early in the morning.
Right off the bat, you'll see that Guimaras is a rustic and tranquil island where the main industries are fishing and farming. The 4G connection is spotty at best, the 'highways' are small and quiet, and you'll notice that much of the island is used for agriculture as you zip past plantation after plantation of mango and cashew trees (the largest mango plantation here has over 14,000 trees).
Guimaras is most famous for having the Philippines' sweetest mangoes and even hosts an annual Mango Festival in May that's touted to be the largest in the world. And the country is known to have among the best and juiciest in the world, but we weren't here for that.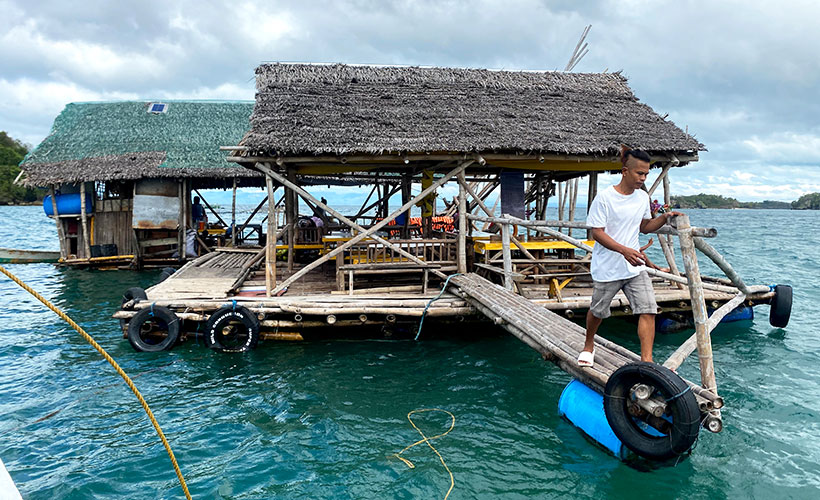 Meeting Charles
From Jordan, we took a van over to a tiny jetty in Nueva Valencia where we hopped on a boat and headed to our first stop. It wasn't a rough or long trip by any means, but being the gracious hosts they are, we were given local snacks and fresh coconuts to slurp on upon our arrival at Charles Floating Cottage. It's one of only two over-water restaurants permitted to operate, and comes equipped with a rope swing, plunge pool, and hammocks. Charlie, the owner, continues hosting us on our excursion as we utilise his boat.
The hidden beach
Our next stop was Natago. Meaning 'hidden', it's needless to say that this tiny islet with a lone hostel and pristine private beach is perfect for anyone who prefers to take the road less travelled. We're told that this is a popular spot for couples who want to take wedding photos and we can see why.
It's a short walk to the peak of Natago, but the reward far outweighs the effort. The view is breath-taking, and if you're the sort who loves working it for the 'gram, then Natago is paradise! It also helped that Charlie's an expert behind the lens, and gleefully doubled as our cameraman for the day.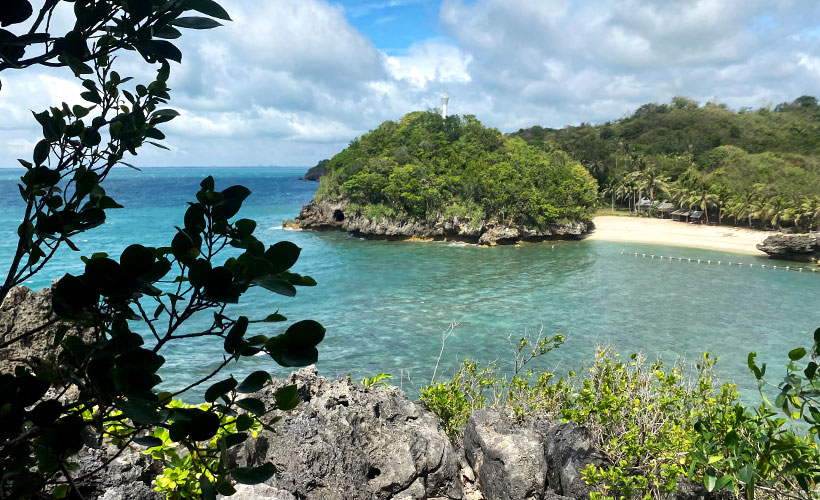 Beauty in simplicity
There's definitely no shortage of beauty when you're in West Visayas or any part of the Philippines for that matter. Just when we thought that Natago was stunning, we head over to Tatlong Pulo for our next stop.
What's unique about Tatlong Pulo is that it's private without the hefty price tag should you choose to stay here. It's like getting a slice of the Maldives or El Nido but for a fraction of the cost – you still get the fine, alabaster sand, clear and calm waters, while also having the place all to yourself. We managed to sweet-talk our way to the top of the watchpoint opposite Tatlong Pulo Beach where people aren't normally allowed to go to. Once again, we were rewarded with gobsmacking views.
Gone spelunking
Our penultimate stop for the day was Baras Cave. Folklore has it that pirates used to hide here to be able to ambush ships sailing along the Iloilo straits. While this is unverified, it sure makes for a nice tale. While here, you have the opportunity the splash around for a bit and explore the small cavern. Do, however, exercise caution as the rocks are extremely slippery.
The Philippines is an archipelago with 7,641 islands. So if you're looking for any kind of adventure, you can bet you'll find it here!: 5 Jaw-Dropping Places In The Philippines For A Dose Of Adventure
Feeding the locals
After the quick stop at Baras Cave, we make our last stop at Turtle Island. This marine reserve is a nesting ground for sea turtles and of course a protected area for all the other sea life and corals that thrive here. You can opt to go diving or snorkelling when here. But if you don't want to get your hair wet, you can enjoy feeding the fish from your boat too.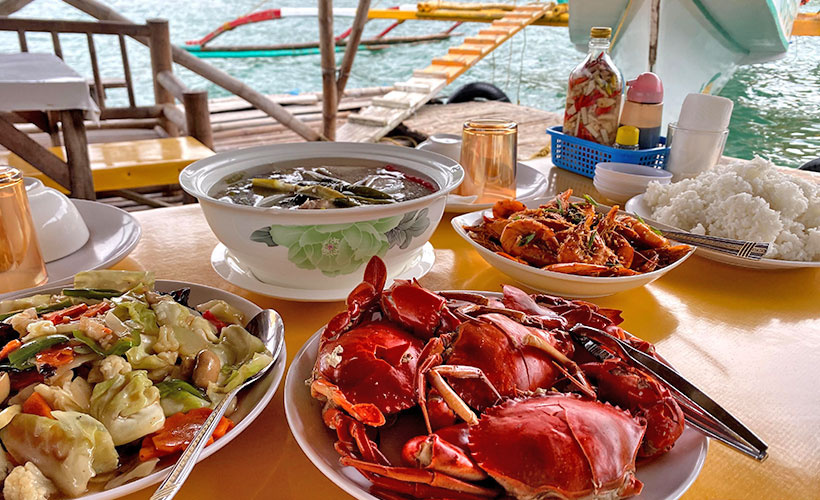 Then feeding ourselves
Okay, so before heading back to land, we actually visit Charles Floating Cottage one more time for a scrumptious seafood lunch. Whatever we ate was either caught from the surrounding waters or from the local fisherman.
It was also a good opportunity to try Pinoy food (Muslims might struggle with the local fare as most dishes are made with pork). There were grilled fresh prawns the size of my hand, sinigang (a sour fish soup) that tasted of my childhood, steamed crabs peppered to perfection, and of course, more sweet young coconuts. Bidding farewell to our new friend Charlie, we then head back to land.
Visiting an icon
Now, it needs to be said that Guimaras island itself has a number of places worth visiting. Unfortunately for us, because we'd spent most of the day frolicking about at sea, that left us with the chance to only make a single pit stop on land and back on the (spotty) grid.
We opted to visit Guisi Lighthouse. The original lighthouse was constructed in 1857, making it the second oldest one in the Philippines. Today, it stands in its original, derelict, and rusted form among ruins, juxtaposed with a new and modern lighthouse that's self-automated. Guisi's name in the local lingo also means napunit or torn.
While you're here, do keep an eye out for the stalls as you walk up the hill to the lighthouse. Crispy fried mushrooms are a local delicacy (the chili and garlic is a personal favourite) and you can also shop for some souvenirs at a reasonable price. From Guisi, it's recommended that you take a walk on Tahi Beach (sew in English) that's at the foot of the hill of where Guisi stands. Why? Because after napunit, natahi. Get it?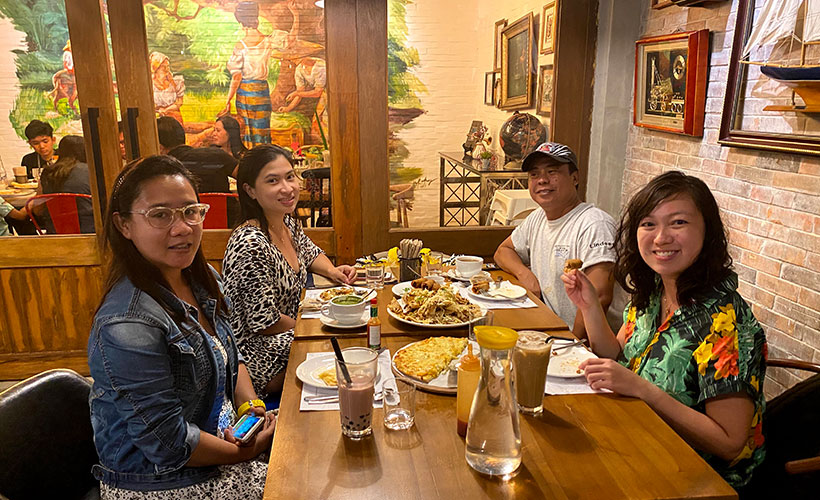 Munching at Olivia's Kitchen
If it's one thing about Asian's in general, we do love our food. And you didn't think we'd head all the way to beautiful Guimaras without trying their famed mangoes, did you? Our final stop for the day was at Olivia's Kitchen & Island Brew – easily the best restaurant on the island.
We ended a long day of adventure here for merienda (light meal) with their house special – mango pizza! As bizarre a mix as it sounds, it was better than we expected. The combination of cheddar, cream cheese, parmesan, mozzarella, and the sweetest sliced mangoes topped over a homemade crust was to die for.
Other than the pizzas, Olivia's is famous for their coffee, and diners can feast on all kinds of other fares from truffle mushroom soup to lechon kawali (crispy pork belly deep-fried in a pan). Another popular dish of theirs is the island nachos that's covered in cheese, cheese sauce, jalapenos, ribs sauce, and ground beef – delish!
Seriously, despite being a fairly small, quiet, and rustic island, Guimaras has plenty to offer. It's no wonder why tourism here has seen a recent boom. If my words aren't enough to convince to hop over, then perhaps this little highlight reel of our day around Guimaras will tempt you.
35539, 33489, 32826
Get all the latest travel stories from Zafigo. Follow us on Facebook, Twitter, and Instagram.