Just like the rest of the world, we are not travelling during this COVID-19 pandemic, but we hope you turn to Zafigo as a source of inspiration for your future travels. Please stay safe and adhere to any quarantine and movement control orders that have been imposed in your country.
It goes without saying that this year's Hari Raya (Eid al-Fitr) celebrations in Malaysia will be unlike any other we've ever had because of the COVID-19 pandemic. For me, the change really started happening three years ago. But this year, it's really going to be something else.
I was born in the north-eastern part of Malaysia, all the way up in Kota Bharu, Kelantan, where the food is sweet and the spirit of muhibbah (interracial and interfaith camaraderie) is strong. Although I grew up in and still live in Kuala Lumpur (KL), I balik kampung (return to my hometown) without fail for the Hari Raya celebrations. As the adage goes, you can take a Kelantanese out of Kelantan, but you can never take the Kelantan out of a Kelantanese.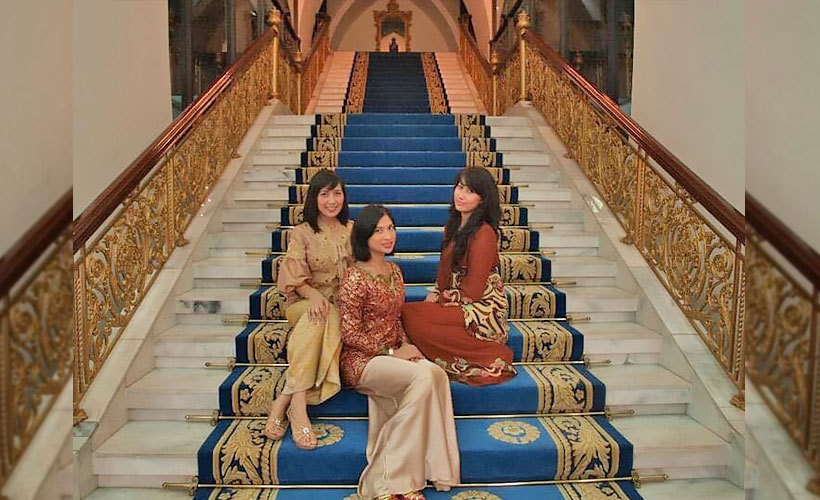 Every year, on the first day of Hari Raya, the day begins with special prayers at the mosque nearby (well, usually the boys go). Then, we'd spend our mornings with family at the Istana Negeri or state palace. After Zohor (afternoon prayers), we'd have an open house that would run till well past midnight. Sometimes, I'd wake up the next day to find stragglers from the night before asleep in one of our living rooms. The next few days would be spent visiting the open houses of family and friends. My record – 12 open houses in one day. And yes, I ate at all of them (although I'm not sure how proud I should be of that).
In short, Hari Raya is a time of togetherness, feasting after a month of fasting, and merriment, and the celebrations last a whole month.
Eventually, I got married, and thus began my Hari Raya celebrations in KL. While it pains me every year that I don't get to join in the raucous festivities with my own family, my husband's family have been nothing short of wonderful and have their own Hari Raya traditions that I've come to embrace.
However, with Malaysia's Conditional Movement Control Order (CMCO) still in effect, even that's going to change. With inter-state travel being limited, there's a high possibility you may not be able to see a lot of your family or have the get-togethers that you're used to. Heck, you may not even be in the mood to celebrate at all! And you needn't be Malay or Muslim to look forward to the festivities!
The last few months haven't been easy for many, and sure, Hari Raya isn't going to be the same, but what can we actually do? With so many mixed messages out there, here's what you can expect and how to make the most of the situation:
Forgo the balik kampung rush
Unfortunately, there's just no going back to your hometown this year if you're not already there. This applies to everyone. The Gerak Malaysia travel window that happened from May 7-10 was to give those stranded a chance to return home. It's important to note that under the CMCO, interstate travel is still banned unless there is a medical emergency or death of an immediate family member.
Authorities have set up 148 roadblocks nationwide, and have forced thousands of vehicles to turn back as people attempt to balik kampung despite the ban. Be safe and stay where you are. It's reported that 18 out of the 49 COVID-19 clusters in the country involve crossing state borders. Look at it this way, at least you won't be stuck in traffic for 16 hours.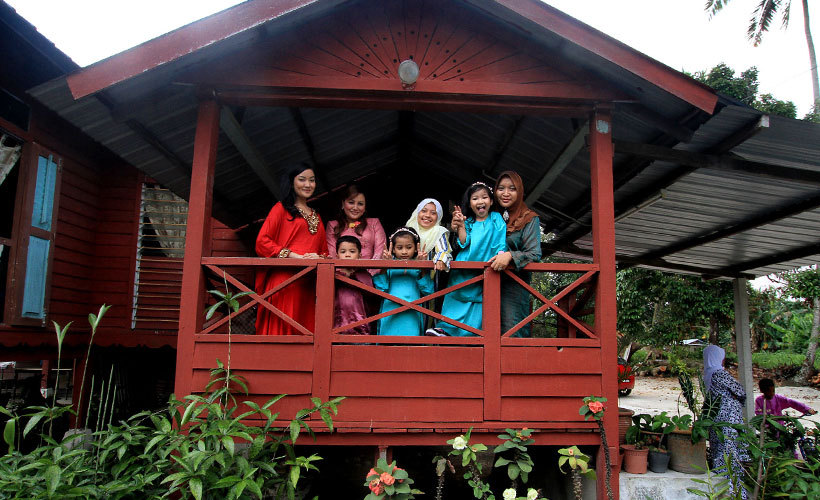 Intimate gatherings
Gatherings are limited to up to 20 people. Of course, this means that you'll likely be gathering with only close family. Authorities have also advised taking the size of the home into consideration, as social distancing should be observed as much as possible. Do also make special considerations for family members who are in the high-risk category – particularly the elderly or immunocompromised. Speaking of older family members…
Drive-by salams
You miss your parents/grandparents and want to hug them badly, and that's totally understandable. And it's always been a tradition to salam your parents and grandparents on the morning of the first day of Eid. This is when the younger members of the family kiss the hands of those older and ask for forgiveness.
But when it comes to elderly family members, please do think of their wellbeing. As a compromise, what we plan on doing as a family is visiting our family matriarch with a drive-by salam. We haven't seen her for over two months now, and as much as we miss her, we'll 'visit' her by greeting her through her bedroom window.
Use technology to keep close
As much as the pandemic has affected all of us, it's still a great time to be alive. We're immensely blessed to have the technology we do. So when having an intimate gathering, you can have the family members who are stuck elsewhere for whatever reason dial-in. It's not the same, but it'll do. In my case, we'll be dialling in with my brother-in-law and his wife who can't come home from Singapore when we meet up on Hari Raya morning.
Hari Raya shopping
Normally, in these days leading up to Hari Raya, you'll see hordes of people out and about doing last-minute shopping. Although most stores have reopened, it's still imperative that you stay home as much as you can. After all, you can easily score your Raya looks online.
Since we'll all be at home this year, we love these ultra-comfortable looks from Uniqlo's Raya 2020 collection. If style is what you seek, then check out the myriad options from talented local designers on Zalora and Fashion Valet, where you'll find lots of prints and styles to choose from.
Finally, there's your Hari Raya spread. With festivities being on a much smaller scale, why not support a small business and order from a home cook as there's no sense in ordering from a large catering company? You'll find many ways to hunt for food online in this article. Or hey, you could even do a potluck!
Writing this has actually made me realise that even with the pandemic, we've still got everything we need – food and family – in some way or form. And that's what really matters.
On behalf of everyone on team Zafigo, Selamat Hari Raya, maaf zahir dan batin.
*Photos courtesy of the author unless otherwise stated.
[zf_post_boxes widget_hide_desc="true" num_post="3″ post_id="17498, 18869, 17525″]
Get all the latest travel stories from Zafigo. Follow us on Facebook, Twitter, and Instagram.