As the famous Barbie movie puts it, "It is literally impossible to be a woman." There are unattainable and contradictory standards expected of women. For example, if you're not married, you're expected to get married; otherwise, you won't be happy.
Or if you're a mother and a homemaker, you're seen as not financially contributing to the family. And if you're a career woman, you're deemed selfish because you're not spending enough time with your kids.
Because women are expected to do so much, making time for exercise can be challenging, which Asics Asia uncovered in their global study. Women are exercising drastically less than men. Therefore, they're missing out on the positive mental benefits that exercise can offer.
To raise awareness of this issue, Asics Asia decided to plan a retreat with activities to promote their brand's philosophy — 'Sound Mind, Sound Body'. The retreat, that saw women from all over the region come together, was set in Thailand's third-largest national park, Khao Yai.
As one would expect when arriving at a beautiful and expansive national park, we were greeted with lush greenery, cool air, the sounds of nature, and modern, sleek architecture and interior design. The perfect setting for a wellness escape!
For the mind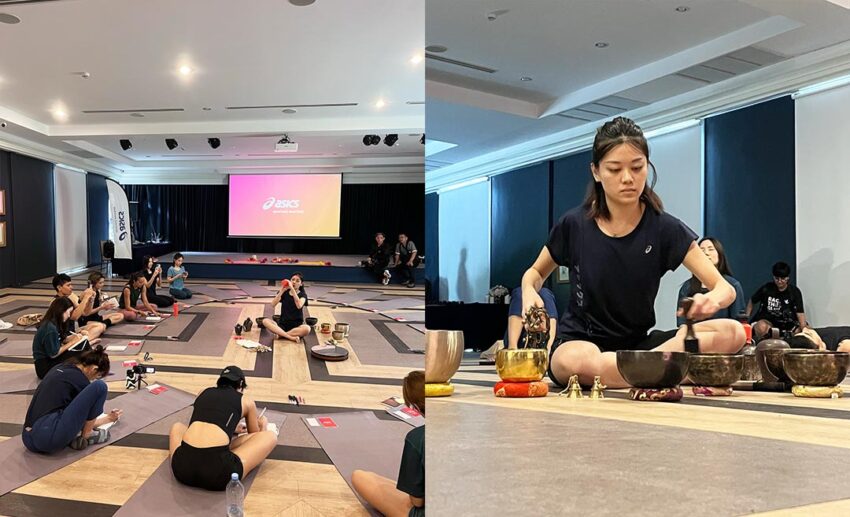 Having a clear and calm mind can be challenging, especially if you have a long to-do list at work and home. It's essential to carve out some time each day to connect with our inner selves and be present.
Pearlyn from Transmission Wellness guided us through a journey of meditation, journalling, and sound healing. We began with meditation: closing our eyes, lying down on yoga mats, and focusing on the questions and statements she provided. We aimed to let go of negative thoughts and life's stresses as we cultivate self-love. Interestingly, we also learned to embrace the things that typically irritate us.
Throughout this process, Pearlyn incorporated various instruments for sound healing to relax our minds and instil a sense of calm. We heard sounds like waves lapping on the shore, leaves rustling in trees, gentle winds blowing, bells ringing, echoing resonance, and soft singing. These sounds enhanced our ability to reflect effectively.
Sharing in a safe space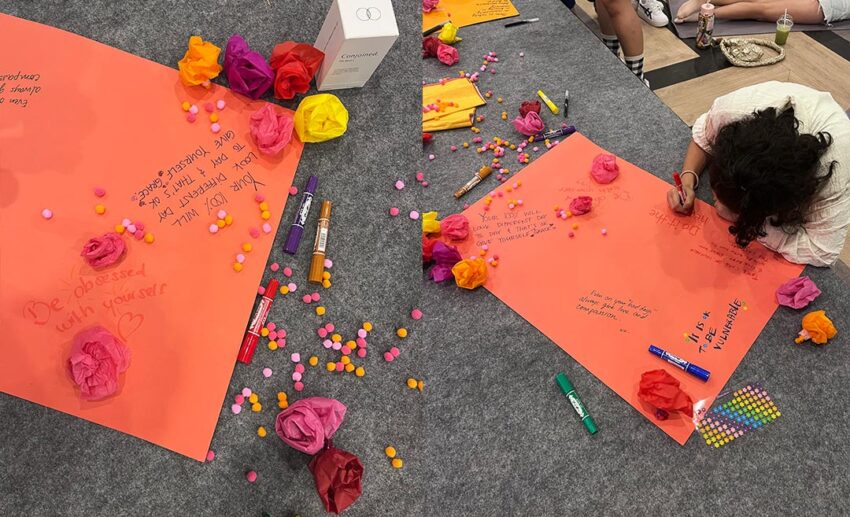 After some meditation, we took the time to journal our thoughts from the session. I often struggle to put my thoughts into words, but after the meditation, they flowed like a waterfall. I penned down many thoughts and mantras, and in the process, gained a deeper understanding of myself. I also realised that it's perfectly fine to experience deep emotions; the key is to manage them healthily.
Recognising ourselves is crucial to sharing our true feelings with loved ones and improving our relationships. Pearlyn also mentioned that the best time to meditate is before our periods, as it allows us to feel more deeply, cry, and fully release our emotions. We concluded the session by sharing our experiences, which became quite profound.
During this time, we openly shared our feelings and shed tears with one another. It was incredibly empowering to witness how, despite being part of a large group, we felt like we were in a safe space, offering support and encouragement to one another.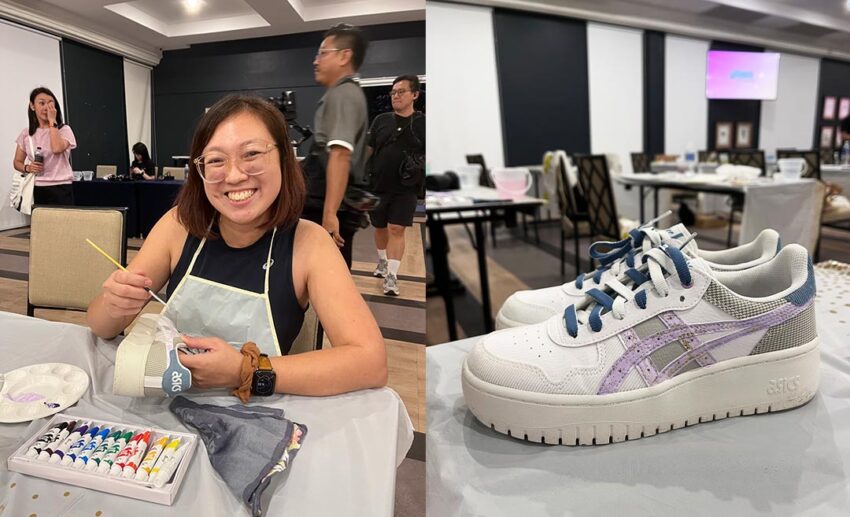 We then engaged in a shoe customisation session with a local artist, Silapa Chantararat, renowned for his hand-painted products featuring colourful and quirky designs to stimulate and exercise our right brain. Participants were given acrylic paint to enhance our SPS shoes creatively. Silapa also assisted us in adding some sparkle to our lives by bedazzling the shoes with glitter.
For the body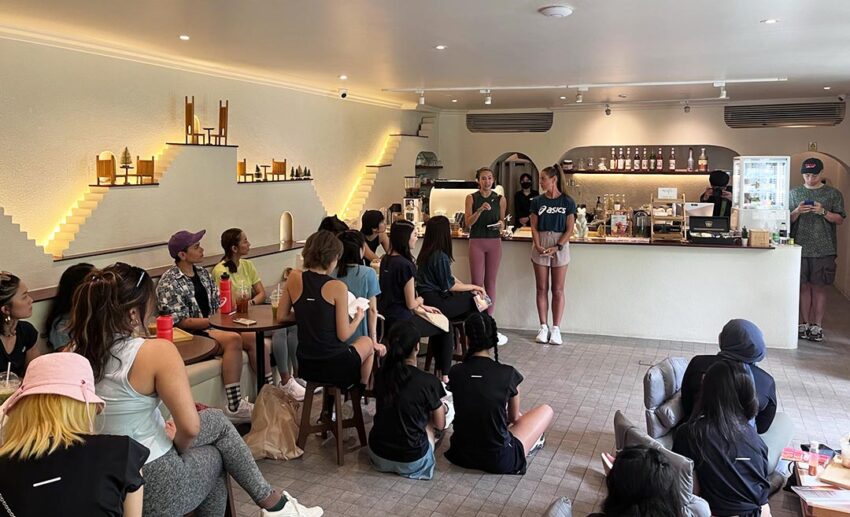 Exercise is crucial for maintaining a healthy lifestyle, and studies have also shown that it reduces stress, enhances our mood, and contributes to overall well-being. Women must learn more about and understand their bodies to achieve this. Unfortunately, our education system often falls short in providing sufficient information about how our bodies function.
This knowledge is particularly vital during our menstrual cycle, which consists of various phases, including menstruation, follicular, and luteal phases. Gaining a deep understanding of these phases and how our bodies feel during each is essential for effectively planning when to push ourselves and perform at our best during workouts.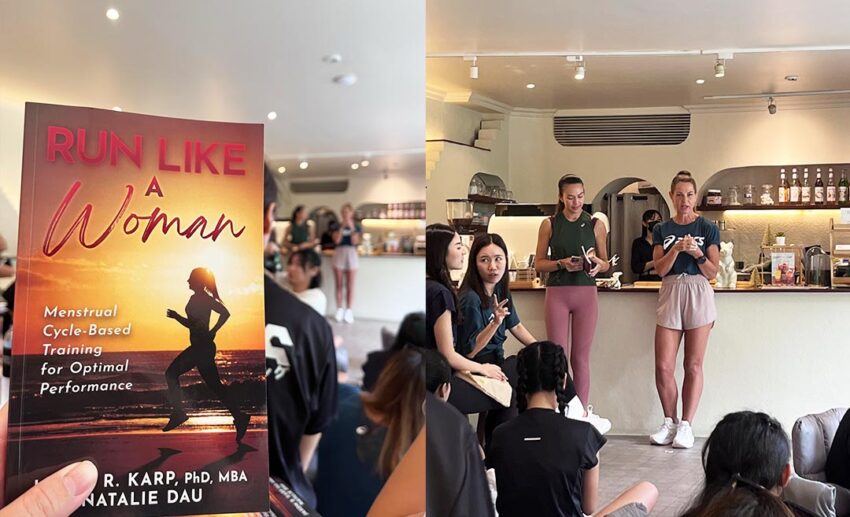 It's important to recognise that men and women have fundamentally different physiologies, so our training approaches should not be the same. As Natalie Dau, the author of Run Like a Woman, emphasises in her book, "The rhythm of your training should align with the rhythm of your menstrual cycle."
Treating the body to movements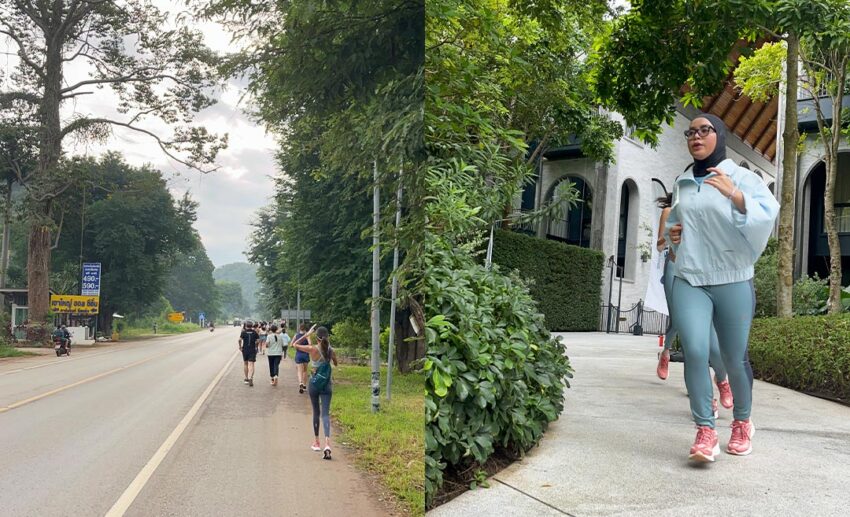 During the retreat, we engaged in several exercises, starting with a sunrise run outdoors and a HIIT workout the following day. For the sunrise run, we covered a distance of 5km outside the hotel compound and were rewarded with a fun picnic by the pool.
The HIIT session consisted of five different sets, each focusing on the upper and lower body. Each set included three different exercises, with each exercise lasting a minute. These exercises involved crunches, planks, inchworms, squats, and more. The session was led by a special guest, Jeong Yun Lim, known for his role in Netflix's Physical 100.
Exercising as a group created a sense of camaraderie that motivated everyone to push themselves further. Despite the challenging nature of the run and HIIT workouts, the comfortable, soft, and smooth sportswear, which felt like a second skin, made it more manageable. I especially appreciated the leggings with three pockets, where I could conveniently store my phone and hotel key card.
We also treated ourselves to other enjoyable activities, such as a treasure hunt, where we had to locate 20 activity cards featuring various challenges, from chugging down a bottle of water in 15 seconds to group planking and partnered squats.
Jeong Yun Lim choreographed and taught us a fun dance, and everyone had a great time learning new moves and dancing enthusiastically to the song, 'Seven' by Jung Kook featuring Latto, without any fear of judgment.
Of course, a healthy and balanced meal also plays a crucial role in nourishing our bodies. We were served delicious Thai and Western food containing various greens and protein sources.
What I took home with me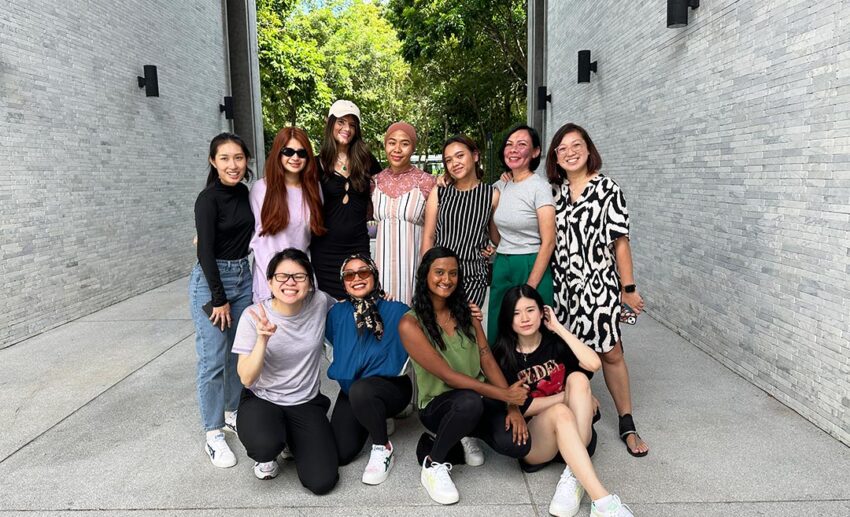 Closing the gender gap begins at home. Mothers hold the power to educate and set a healthy example of an active lifestyle for their daughters, enabling them to emulate and enjoy the benefits from a young age.
This can be as straightforward as opting for cycling to the shops instead of driving and incorporating regular exercise into their routine. Husbands also have a role to play by sharing responsibilities with their wives, including exercising and caring for their children.
Even as a friend, you can support one another in staying active and consider working out together on certain days to keep each other accountable. Through consistent exercise and meditation, women can care for themselves and attain a 'Sound Mind, Sound Body.'
*All images by author, unless specified otherwise.