Women from all walks of life joined us bright and early last Saturday for a morning of health and wellness. As participants started arriving at 7am, yoga mats — courtesy of Lululemon — were being laid out at the garden behind Temu House, our venue sponsor for the day. Birds were soaring in the sky, signifying a beautiful start to our morning.
A rush of endorphins
Once all our guests arrived, we started the day off with a Morning Sweat Sesh guided by Marissa Parry. With Marissa's experience as a wellness and fitness coach, she taught us the right postures for the exercises, and had the ladies warmed up and flushed with endorphins by the end of their workout.
She even had us working for food — the best way to motivate Malaysians. Shouts of "French fries!" and "Nasi lemak!" could be heard as Marissa propelled everyone forward in anticipation of breakfast.
By 8:30am, our bellies were ready for nourishment. Asian House Party prepared us a hearty breakfast of Salmon Tartine, Egg Muffin, and a fruit cocktail for dessert. Drinks were served from Temu House's in-house café bar. While guests enjoyed their breakfasts, our founder, Marina Mahathir gave her welcome remarks, giving everyone a warm welcome, and thanking our event partners and guests.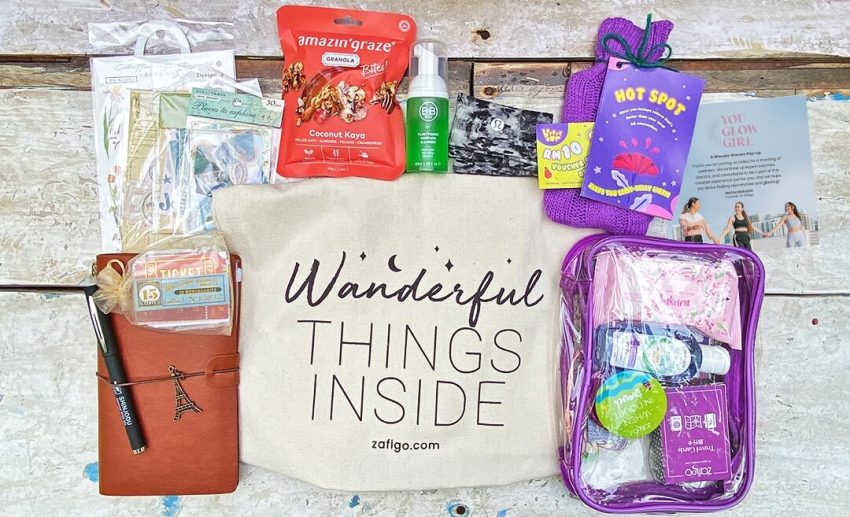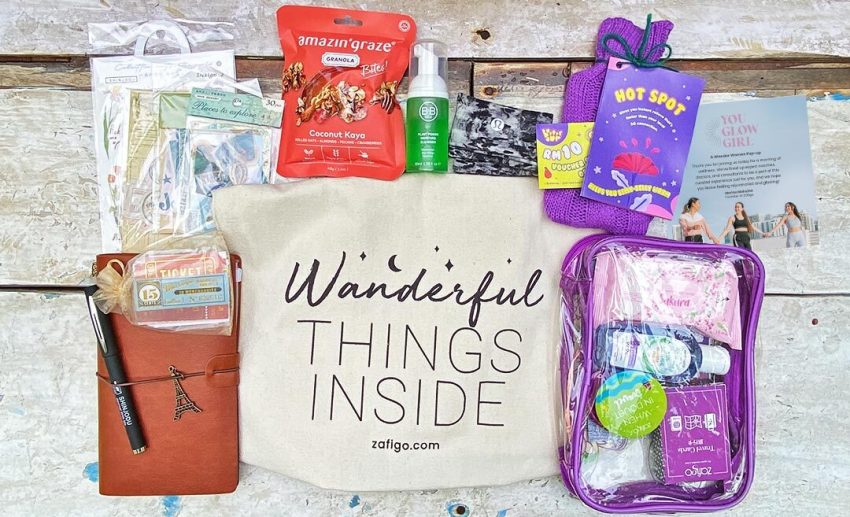 All attendees for our You Glow Girl event were treated to goodie bags filled with awesome items like the Shinjodu journal starter kit, ButterCup Hot Spot heating pad, Lululemon headbands, B&B Labs' Plant Power Moisture Cleanser, and Amazin' Graze trail mix. It was a swag bag like no other!
Lessons learned
After breakfast, we settled into our seats as Dr Kim Wah Tee, medical doctor in adult primary care from Speedoc, talked to us about Boosting Nutrition Efficiency. Dr. Kim taught us that our body doesn't retain all the excess vitamins we take throughout the day, and therefore these vitamins need to be replenished daily. She goes on to advise participants on how to make the best decisions when it comes to choosing supplements, as well as answering all their curious questions.
Next up, we had Alexandra Prabaharan, a certified nutritionist, asking us: How Many Plants Have You Had? Of course, we're not talking about house plants here. Alexandra is referring to grains, fresh vegetables, and fruits. We learnt that to have a diverse gut microbiome, ideally, we should be including about 30 types of plants into our diet weekly.
As our brains absorbed key information from Dr Kim and Alexandra, we took a short break to give the ladies time to mingle around and ask questions if they needed to. Some ladies could then be seen at Speedoc's Complimentary Health Screening Booth, specially set up for our You Glow Girl guests. The Speedoc nurses tested our ladies' blood samples for cholesterol, uric acid, and blood sugar levels.
Holistic healing
Wellness is not complete without mental health, and here's where we had Dr Priya Rajan of Counsel Nest work her magic on us. Dr Priya is a certified practitioner of expressive/creative art and play therapy, and gave us a workshop on Expressive Movement Therapy.
She started off with a simple Progressive Muscle Relaxation practice, where we relaxed every muscle in our body by tensing them for five seconds, and then letting go. By the end of this quick five-minute exercise, everyone was as calm as a sleepy kitten.
Then, we moved on to dancing! No, we didn't need any experience or dancing skills for this, and Dr Priya assured us that all we needed to do was feel through the movements. She taught us the meanings to some of the dance poses, and off we went, dancing, clapping, and moving as she led the way. Every woman in the room were all smiles as our serotonin levels went up, gearing us up for the day ahead.
We ended the morning with a wholesome brunch from NourishMe, with four kinds wraps to choose from (Mushroom Rendang, Tempeh Tandoori, Smokey Tempeh & Pumpkin, and Middle Eastern Hummus) and Guava Chia Pudding for dessert.
Suffice to say, we all left not just with our bellies full, but with happy hearts and minds as well! If only all days could start like this.
More photos of our glowing Saturday here, and a video summary of the event below!