Perched 1,500 metres above sea level and a six-hour drive from Vietnam's ancient capital Hanoi, the town of Sapa is famed as the gateway to the majestic Fansipan, the highest mountain in Indochina.
While the mountain is undoubtedly a huge draw for visitors, Sapa is also home to indigenous hill tribe communities and picturesque rice terraces threaded with silvery streams. With year-round cool weather and the occasional winter snowfall, this rustic hill station is one of Southeast Asia's most charming destinations.
Read on to find out how you can immerse yourself in Sapa's local culture and beauty!
Ascend the 'Roof of Indochina'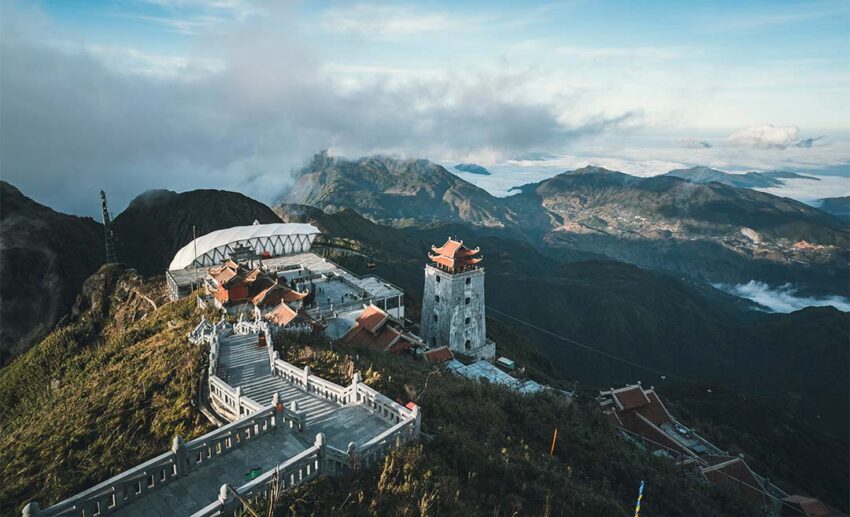 You can't say you've been to Sapa if you haven't visited Fansipan, the 'Roof of Indochina'. Rising an impressive 3,147 metres above sea level, the mountain is a hiker's paradise with a challenging 11-kilometre trail that can take six to 12 hours to conquer.
A popular option is the guided two-day trek that allows you to pace yourself, plus enjoy a picnic lunch and camp dinner before completing the final push to the peak the next morning.
If you're on a tight schedule, a 15-minute cable car ride can whisk you to a serene garden mere steps away from the summit. From here, the peak is accessible via a staircase or funicular rail.
Spend the night in a local village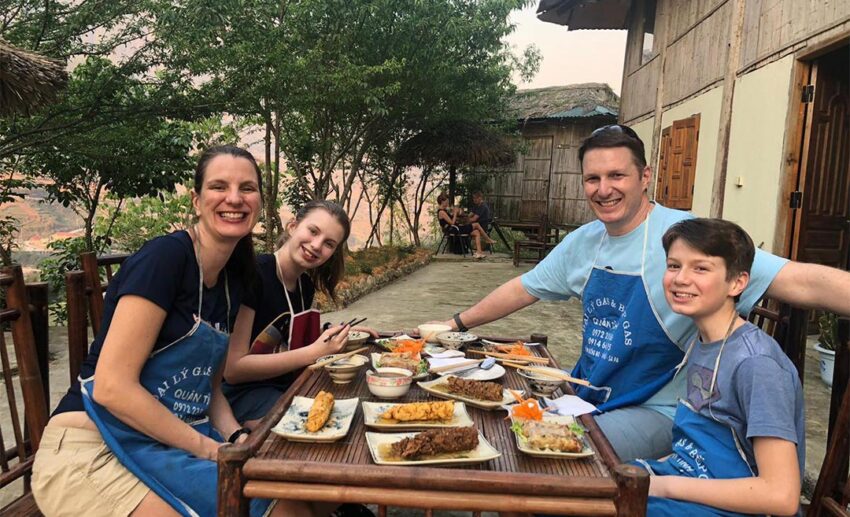 One of the best ways to get to know Sapa's indigenous residents is by spending a night with them to experience village life firsthand. You can choose to bunk with a hill tribe family in their humble wooden lodgings or sleep in a cosier, chalet-style en suite accommodation with air-conditioning.
Lodging with a local family helps them supplement their income from farming and offers a more authentic encounter for visitors. You'll get to enjoy home-cooked meals and fireside sing-alongs with the hosts!
Other accommodation options include homestays in the village of Ban Ho where rooms are modestly furnished with mattresses and mosquito nets, or the boutique Eco Hills Homestay and Luckydaisy's Buffalo House, both in Ta Van.
Book your stay in Sapa here.
Explore the valleys & rice terraces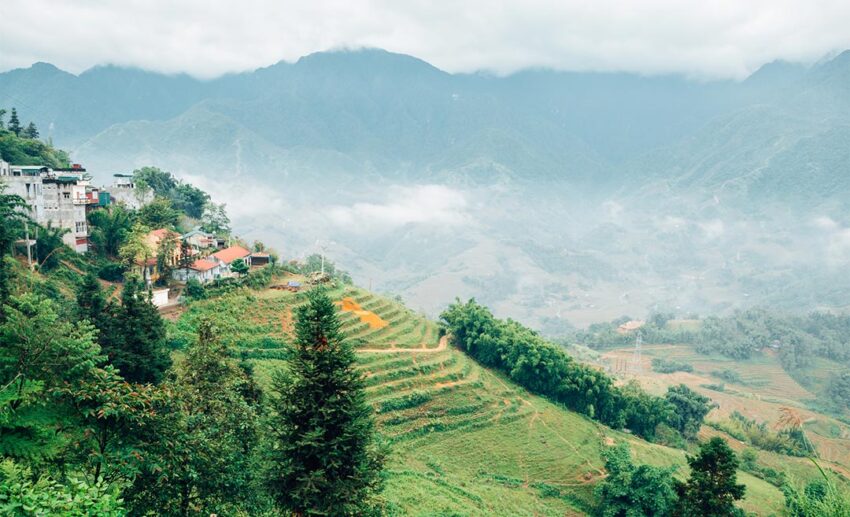 Ensconced by the towering Hoang Lien Son range, Muong Hoa Valley is dotted with hill tribe villages and cascading rice fields that change in hue with the seasons. From March to May, the rice terraces are a striking emerald, while from September to November, they take on the burnished gold of autumn.
Temperatures get chilly from December to February, with the occasional snowfall transforming the valley into a wintry wonderland, so time your trip accordingly.
Situated less than 10 kilometres from Sapa town, the valley — which is home to ethnic Hmong, Dao, and Giay people — can be explored on foot or motorcycle, with pit stops at local villages.
Shop at a vibrant market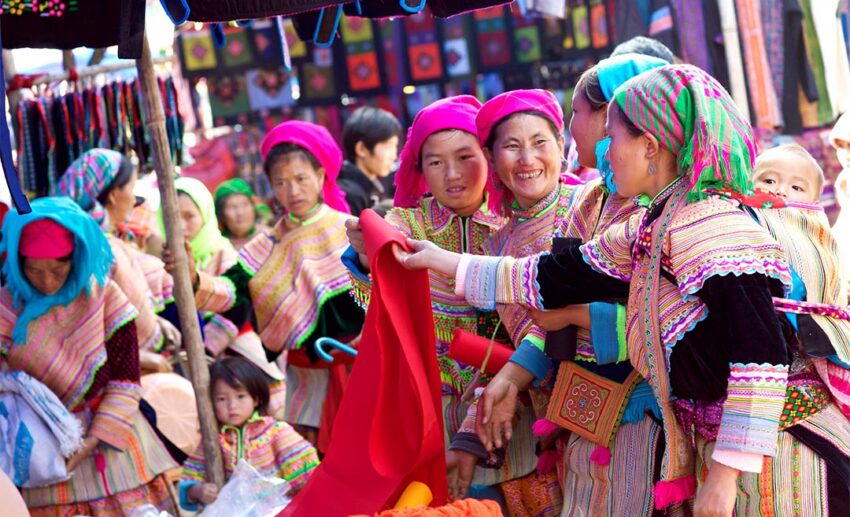 There are plenty of markets in and around Sapa where you'll find ethnic embroidery, local produce like wild honey and wine, as well as knick-knacks to bring home as souvenirs. Sapa Market, located in Sapa town, is the most popular. It is also the place to go for gorgeous brocades in vivid colours, fruits, veggies, and spices.
On Saturday nights, the same spot hosts the Sapa Love Market, where young men and women once showed off their musical talents and sporting skills to woo a partner. Nowadays, the music and dance performances are mainly for show, but still worth a watch as they showcase different ethnic traditions.
About 100 kilometres from Sapa is Bac Ha Market, the largest market in Vietnam's northwest, which takes place on Sunday mornings. Here, you'll find beautiful handmade clothing and accessories, as well as home-brewed wine and other produce sold by indigenous Flower Hmong, Black Dao, Tay, and Xa Fang traders.
Sink into a herbal bath
Sapa's Red Dao community is known for their traditional herbal baths that are drawn by boiling barks and leaves with healing properties. In the village of Ta Phin, social enterprise Sapanapro offers visitors the chance to sample these restorative treatments that help boost blood circulation, soothe aching muscles, keep illness at bay, and restore postpartum health.
Guests can sit back and relax in a cosy wooden tub with a view while the plant-based brew works its magic, or purchase herbal bath products to use in the comfort of their own home. By sourcing the herbal remedies locally, Sapanapro helps the Red Dao and Hmong communities sustain their livelihoods.
Sip coffee in the clouds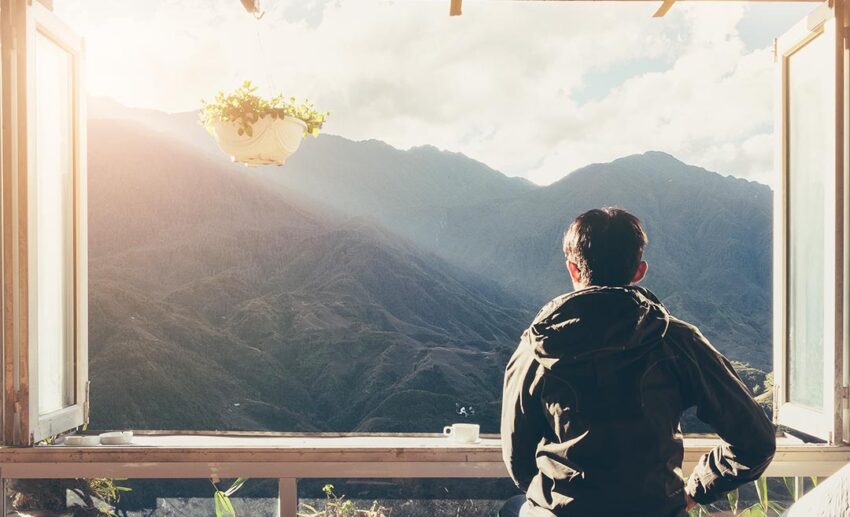 There's no better place to savour Vietnam's aromatic brews than in Sapa, where coffee is served with spectacular views.
Among the best spots for a strong cuppa and delicious veggie spring rolls is Gem Valley, a cafe and art gallery that features a long balcony on its second floor overlooking the mountains. The cafe is situated in Cat Cat Village, a hamlet 2 kilometres from Sapa town that's known for its quaint watermills and potent corn wine.
Another favourite is Fansipan Terrace Cafe and Home Stay, which offers good coffee, scrumptious pastries, and tantalising cocktails alongside uninterrupted vistas of its famous namesake.
Also delightful is Coong Coffee Homestay, located along the road leading to Cat Cat Village. This cafe spotlights seasonal beverages including cocktails, and has a great ambience and live music.
This story was originally published on AirAsia. Zafigo republished this story in full with permission from the publisher, simply because good stories should be read by as many people as possible! If you have stories that will be of interest and useful to women travellers, especially in Asia, please get in touch with us at info@zafigo.com.