Unbeknownst to many KL-ites, Downtown Kuala Lumpur (KL) is filled with rich history and places to explore, one of them being the Kuala Lumpur City Gallery (KLCG). Located right in Dataran Merdeka, KLCG is a hidden treasure trove worth visiting in the city's bustling area. Here, visitors have access to stories of KL's past, present, and future told in miniature art, artefacts on display, 3D models, and cute souvenirs. All of which are available for purchase.
And, of course, what would exploration of the city look like without a happy ending involving delicious food? Nestled in the colonial 1989 building is the KLCG Confectionery & Bakery, a spacious eatery offering a menu filled with recipes by the founder's family that will have any visitor coming back for more. What they're most known for are delicious cronuts and artisanal pastries.
We were lucky enough to squeeze in a brunch date here and fill our stomachs with food worth raving about.
I love you a latte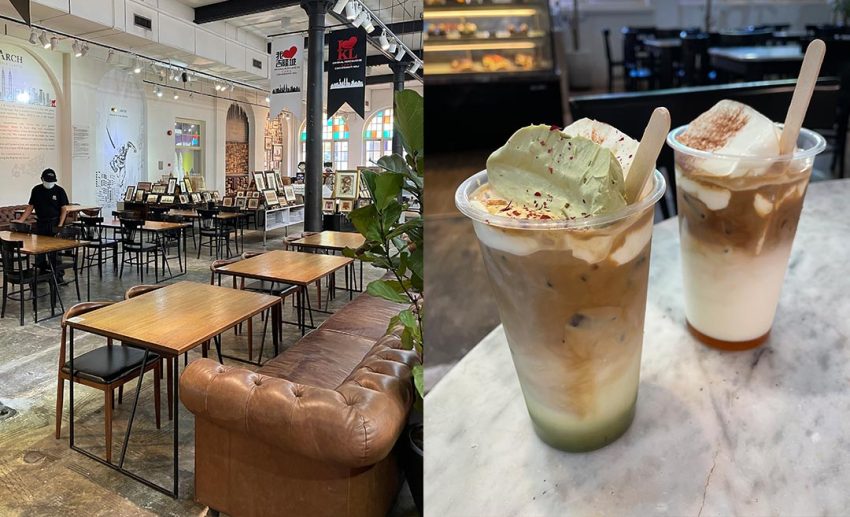 We kickstarted our brunch at KLCG Confectionary & Bakery with a refreshing order of Caramel Latte with Whipped Cream (RM14.40), the perfect caffeinated beverage for those with a raging sweet tooth. What sets this simple concoction apart is its rich whipped cream topping. Of course, we couldn't resist the Dirty Matcha (RM14.40) either – vivid flavours that are creamy and smooth, perfect for those who prefer their caffeine intake a little less harsh.
Explore the pasta-bilities
After our creamy refreshments, we dove straight into our main course. Since brunch is a late morning meal between breakfast and lunch, it made sense to order the Big Breakfast and Aglio Olio. The hearty Big Breakfast (RM29.90) consists of scrambled eggs on sourdough bread topped with truffle oil (it's to die for, we promise), chicken sausage, wild mushrooms, and baked beans.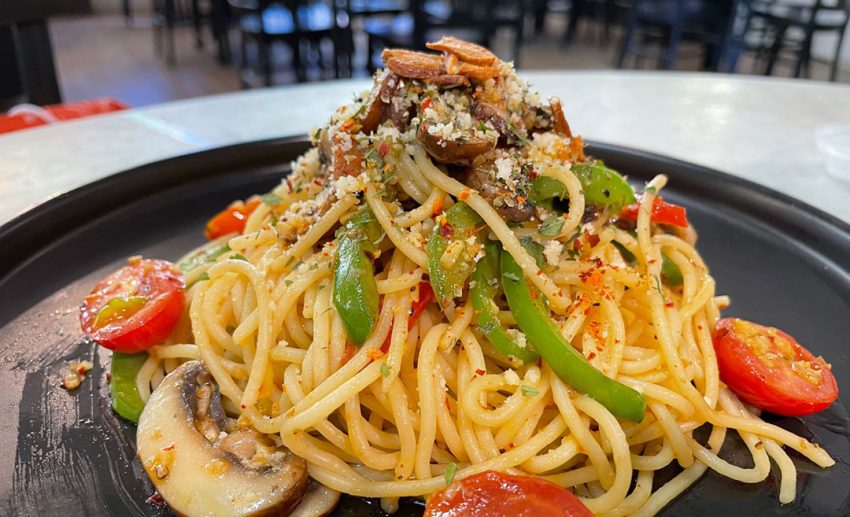 The Aglio Olio (RM16.90) is what you would expect from this traditional Italian dish. Full of flavour, topped with a generous serving of mushrooms and grilled bell peppers. The fried garlic slices are indeed a delightful gastronomic surprise. This dish packs a little kick, so we recommend asking for a non-spicy version if you're sensitive to chilli.
I hope our paths croissant again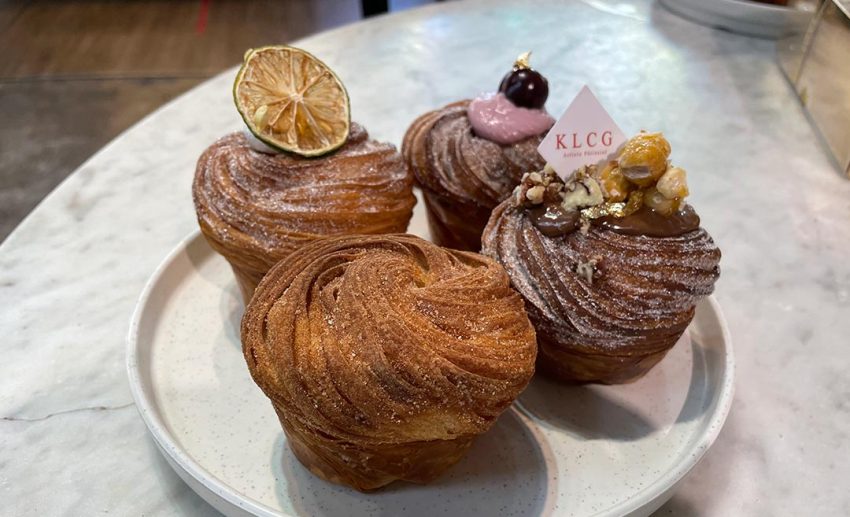 Once we devoured our main courses, we introduced our tastebuds to their much raved about pastries. Freshly baked daily, KLCG Confectionary & Bakery has been getting a lot of attention from foodies citywide for their cronuts and savoury pastry selection.
With 10 different cronut flavours to choose from, visitors will be spoiled for choice. Take your pick at fruity versions of this crispy pastry like the Exotic Mango, Peach, and Strawberry, and if you're feeling fancy, try the Imperial Durian. We also couldn't get enough of their cruffin, which comes in four different variants, and the Passion Fruit Cruffin (RM12.90) is truly one of a kind!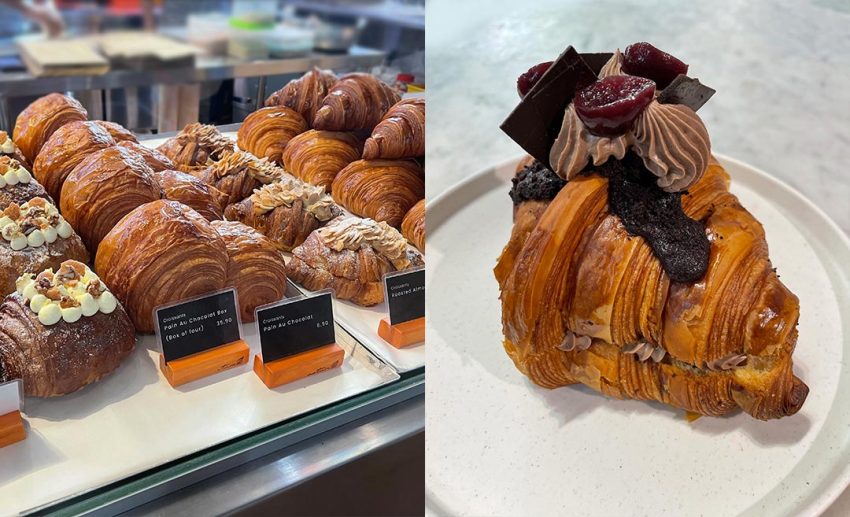 If you're not in the mood for a cronut, give their other pastries a try. We couldn't resist trying their Pain Au Lemon Marzipan (RM15.90) and the Black Forest Croissant (RM14.90) – both oozing with flavour, creamy notes, and the kind of sweetness that will have you ordering seconds.
End it on a sweeter note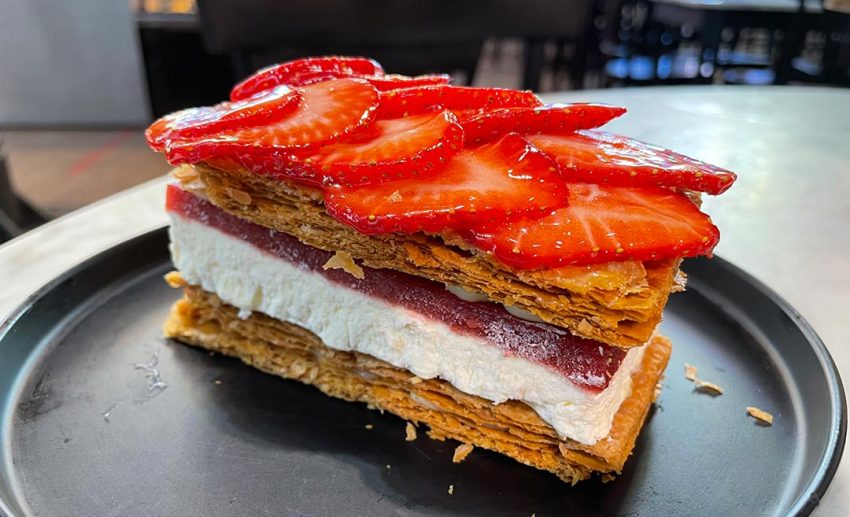 Last, but certainly not least, is the Mille Feuille — a pastry dish known to some as Napoleon slice or custard slice. KLCG Confectionery & Bakery's own twist to this dessert is bursting with flavour and stands out from the average Mille Feuille. We devoured their Strawberry Mille Feuille, and let's say they didn't hold back on the ingredients. Generously topped with glazed strawberry slices and ice cream in between, it's freshly made!
*All images by Emma Mallaburn.