Every year, National Geographic announces its Adventurers Of The Year list, which is determined based on achievements in exploration, adventure sports, conservation or humanitarianism. Out of the 10 inspiring nominees this year, four were women and the top National Geographic Adventurer Of The Year 2017 award went to Nepali trail runner, Mira Rai. Who are these amazing women and how did they achieve greatness while exploring the world and most importantly, made a difference to their communities or the world? We document each of their unique journeys:
From hauling rice sacks to becoming an international trail runner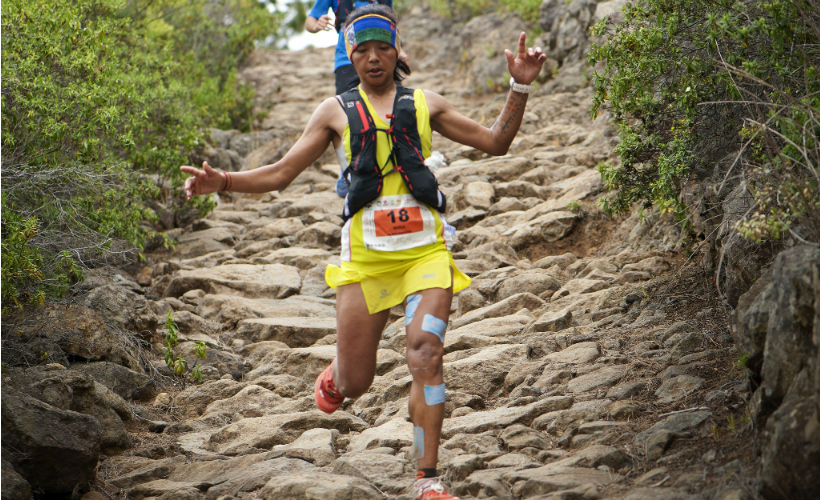 The eldest of 5 siblings, since young, Mira Rai has been used to getting up early, fetching water, tending to livestock and crops, and carrying heavy sacks of rice up and down the mountain trails that led from her tiny village in eastern Nepal to the nearest market. Little did she know that one day, those very skills would bring her international recognition and fame in the field of trail running. Awarded the 2017 People's Choice Adventurer of the Year, Mira runs some of the most challenging trails in the world. She received her first professional training when she joined the Maoist army at the age of 14 and had to put in gruelling hours of exercise. As a young cadet, her career path was largely uneventful; she was discovered years later by professional trail runners who invited her to run in the Kathmandu West Valley Rim 50K. She ran, without any gear and training and as the sole woman competitor, and won the challenge.
"Running is no issue, but breaking gender stereotypes is."
What makes her a standout athlete is her mission to empower her fellow Nepalis, both men and women, in sports. Travelling through Hong Kong, Italy and other countries, she realised the shortcomings in her own society and yearned to break barriers for Nepali women who have the potential to become athletes. Today, she trains young runners in her home country and organises races for them. Her story is documented in the short film, Mira.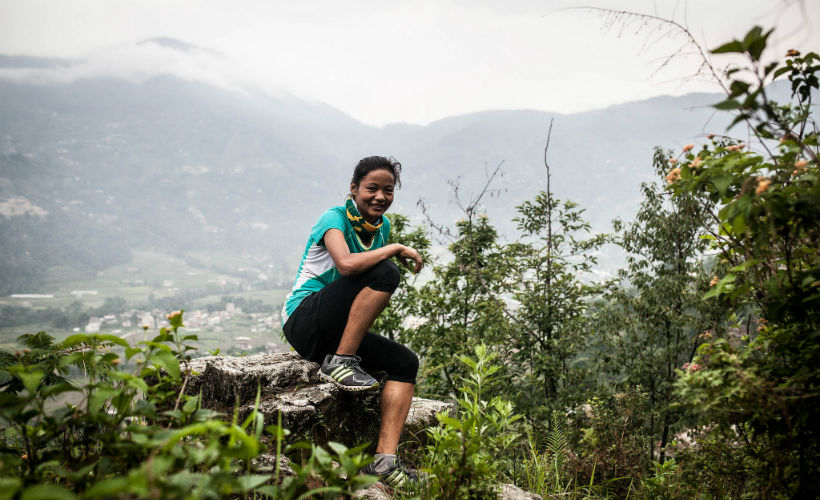 Ditching her expensive lifestyle, this 43-year-old moved from being a CEO to being a conservationist
Kristine McDivitt Tompkins was the CEO of Patagonia®, a Californian brand known for its outdoor apparel. After13 years, her desire to contribute more to society made her quit her job and move to Patagonia, Chile to join her future husband Doug Tompkins, the CEO of North Face and founder of Esprit, to work on private large-scale conservation programmes. She never left.
Together, the couple has saved more than 2.5 million acres of wild land, created 5 national parks, and set aside numerous reserves in critical habitats in Patagonia, making them two of the most important wilderness protectors in modern history. Their conservation work began when Doug purchased a 42,000 acre land in Chile with the mission to convert it into a National Park. Before embarking on their ambitious project, the couple visited other ecosystems, including the Himalayas, paddled wild rivers, and went rock climbing in Sierra.
"People need to get up every day and do something that has nothing to do with themselves. We don't have the luxury to sit back and do nothing. That's my battle cry."
As exciting as it all may sound, they didn't always have a good time. Over the years, the Tompkins have had to overcome many challenges with locals and government officials and were even considered a threat to National Security. However, nothing deterred them from protecting rain forests and critical wildlife habitats. After Doug passed away in late 2015, Kristine continued to work on their mission. In September 2016, she was able to pave the way for the creation of the future Iberá National Park, which will save over 1.6 million acres of precious wetland habitat.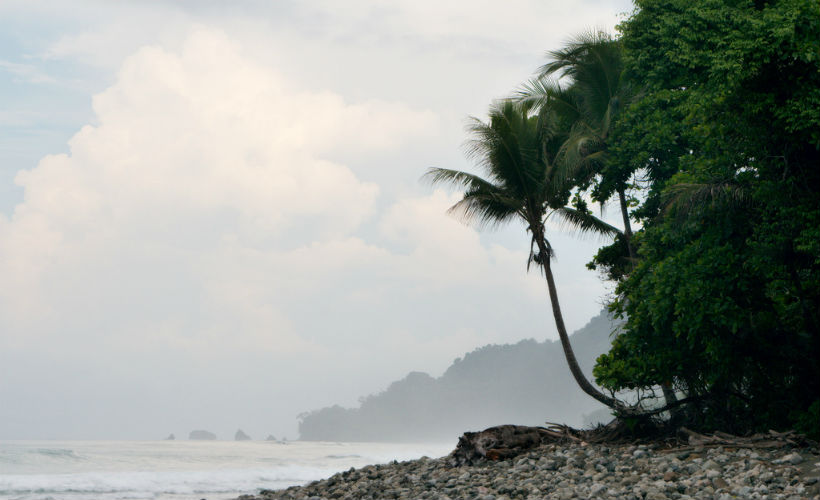 This 15-year-old teenager is the youngest face in the pro rock climbing world
Ashima Shirashi is a native New Yorker and like most teenagers, considers herself to be extremely stubborn. Except in her case, stubbornness has made her the youngest and most daring rock climber who scales massive boulders that have bested even seasoned climbers. In March 2016, just days before her 15th birthday, Ashima successfully scaled Horizon on Mount Hiei in Japan, becoming the youngest woman ever to solve a "V15 boulder problem" a.k.a. scaling a boulder that's considered most difficult according to the sports grading scale.
Ashima discovered rock climbing in New York's Central Park at the tender age of 6 and immediately took to the sport. A year later, she had won her first rock climbing challenge, competing against adult women climbers. She attributes her success to her father and mentor, Hisatoshi (also known as 'Poppo') who is a former butoh dancer – that's a traditional form of Japanese dance where performers wear white body paint.
"The most important part of climbing is not really thinking at all. Once you start thinking, you doubt yourself, and that's the worst that could happen to you."
Ashima has scaled boulders in Japan, Thailand, Australia and USA but it wasn't always a smooth climb to the top. Last year, she suffered a fall while climbing four storeys at an indoor gym and had to be rushed to the ER. Despite her bruises, a week later, she participated in and won the USA Youth Nationals. Today, the teen is a respected name among elite rock climbers and hopes to participate in the 2020 Olympic Games in Tokyo. Ashima Shirashi will be featured in the documentary Young Guns along with climber, Kai Lightner.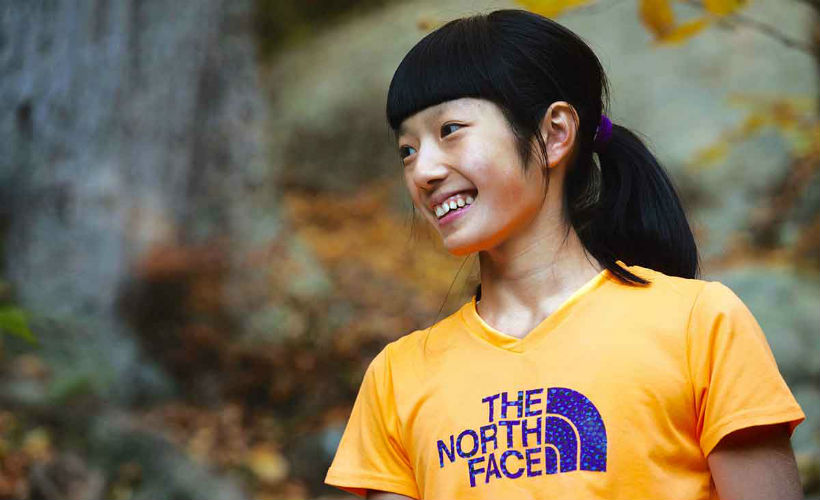 Inspired by Disney movie 'Finding Dory', a Stanford PhD student started a journey to investigate the global fish trade
Growing up in San Diego, Shannon Switzer Swanson dived with sea lions, sailed along the coast of California, and surfed near otters and whales – all of which helped cultivate her love for surfing, ocean sports and marine biology. After six years of working as a photojournalist, Shannon received a National Geographic Young Explorers' award to study the source of bacterial contamination along the San Dieguito River. Her story and photographs received a lot of public attention.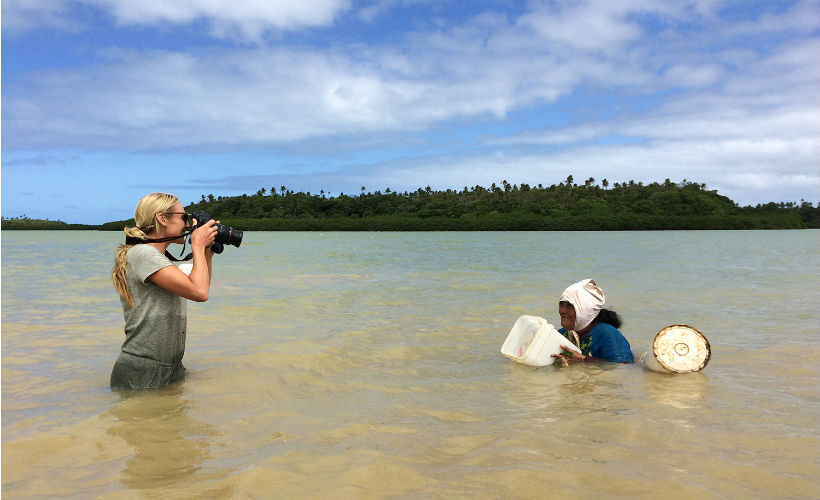 Last year, along with three other Young Explorers, she embarked on her most ambitious project yet: An investigation into the global aquarium fish trade. Her expedition led her to track blue tangs from home aquariums to their native habitat, and took her halfway across the globe to the Philippines and Indonesia. Her project was inspired by her concern that fans of Finding Dory may rush to pet stores to buy the fish, without realising where they come from.
"I think I have an extra dose of curiosity."  
Shannon's research has taken her to remote islands and fishing spots in the middle of the Pacific Ocean, hours away from the coast. She had to battle strong winds and storms, and survived a 40-metre dive with the assistance of a hookah breathing system. Shannon hopes that her work will help create a sustainable system for the people involved in the trade and improve the survival rate of the fish. A film documenting her journey will be released this year.