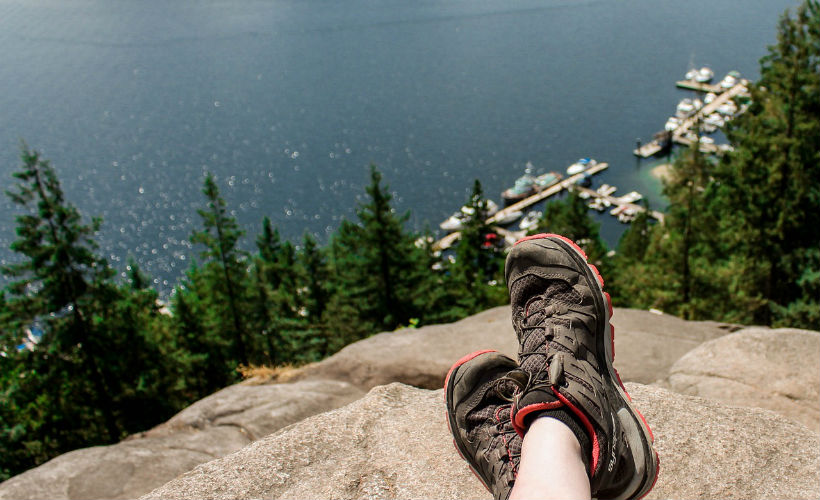 We travel to experience a destination, to see the sights and smell the roses, to immerse in what the locale has to offer. But not everyone travels for those reasons alone. These 9 Malaysian women have gone off the paths well-trodden to carve out unique adventures while getting an authentic taste of the places they visited. How would you like to travel next?
Run a marathon
If you enjoy running, whether consistently or recreationally, why not make it a part of your trip? Marlina Ibrahim, a seasoned marathoner, does just that. She travels to Japan regularly, and for the past three years, has been participating in races while there. She picks the races based on opportunities to visit new places, and check out nearby hiking trails for her recovery walk the day after. "Other benefits," she says, "are the chance to befriend locals and sample specialties that are served at the food stations."
Lend a hand
To be of assistance to others is only noble and even better when it is done voluntarily, with no strings attached or expectation of reciprocation. There is no shortage of volunteering programmes in Malaysia, but participating in them abroad allows us to widen our views even more, as Haryati Mohammad, a recent art conservation graduate, discovered during her three-month stint volunteering in rural Cambodia. She was humbled by the generosity of the villagers in the area where she and her fellow volunteers were stationed, despite their own meagre living conditions.
The volunteering job was labour-intensive but nothing, Haryati says, "compares to the experience of making a difference in others' daily lives and building new friendships, while enjoying Cambodia's pristine nature and taking excursions to neighbouring countries on my off days."
Climb every mountain
Mountain climbing is a serious endeavor; it requires training, stamina and dedication. Avid climbers always have a personal to-climb check list, and it is common for them to travel to scale peaks in foreign lands. Ezzah Kamarudin, an engineer, took three months off work last year and headed to Indonesia and scale some of its famous summits. She made it to the top of Mount Semeru and Mount Rinjani, where she marvelled at "nature, where the clouds and skies seem endless. Being at such altitude never fail to make me feel humble and small," she reveals, adding that in retrospect, it also leads to her feeling "thankful with all that I have, and don't have.
Religious enlightenment
For centuries, people have been making pilgrimage to religious sites and along holy trails, hoping to discover inner peace and ultimately, happiness. But instead taking the well-treaded route, Noor Zakiah, a quantity surveyor, went to Brisbane, Australia to attend a 5-day intensive religious knowledge retreat by international non-profit organisation, Seekers Hub.
Noor Zakiah describes the retreat, which took place in the lush countryside, as a revelation, for she discovered that "Being in seclusion from touristy spots and activities brings tremendous joy… The freedom from worldly distractions enabled me to focus on the course contents and appreciate my surroundings more." It also provided a platform to befriend participants from all over the world.
Work hard, play hard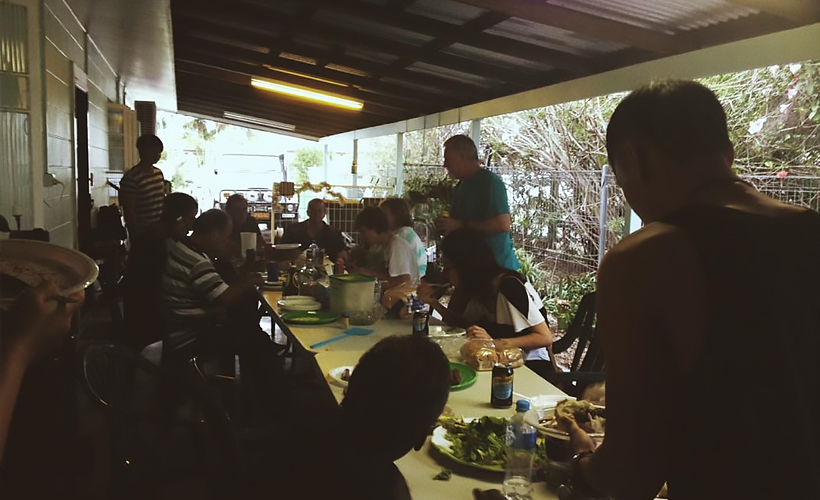 If you're under 30 Malaysian passport holders, you're eligible to apply for a working holiday visa in Australia and New Zealand, but note that places are limited. Rasyidah Othman, an independent young artist, earned a spot and chose to be based in Queensland, Australia, where she worked as a fruit picker at various farms. It's a physically-demanding job but Rasyidah says she was greatly compensated by the experience of living in a different and sustainable setting, getting to know fellow travellers, and connecting with farm owners and patrons. She quickly learned and adapted to local norms, and was soon treated like family by those around her. "I was also fortunate to meet honest people who didn't take advantage of me."
Educational exchange
If you're still in school, aim for a student exchange programme (or research exchange programme, if you're doing a post-graduate course), which is practically scoring a golden ticket to travel to and live in a different country. It's a complete package: A new learning environment, new cultures to soak in, new friends and mentors to meet.
Nur Safiah, who hails from Singapore, travelled to New Delhi, India when she was 21 to participate in such a programme. She was, she says, propelled by her curiosity about a country that kept being mentioned as the next economic superpower. "My main intention of signing up for it was to learn about India's culture and her people," says Safiah, who is now working for a digital marketing agency, "I was pleasantly surprised to have some of my preconceived notions busted… and I got to discover the true richness of Indian heritage."
For future's sake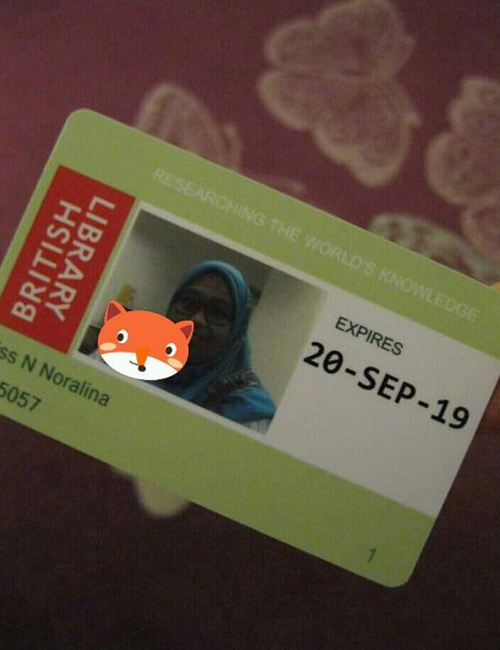 Would you travel halfway across the world to get a taste the life that you dream of living one day, even if that means locking yourself (metaphorically) in a library? Niswa Noralina would. And did.
A doctoral student reading history at a Malaysian university, Niswa went to London specifically to "gather primary research materials for my dissertation," and there was no better place to do so than the ever resourceful British Library. She utilised the opportunity to access the vault of knowledge by requesting and poring over books and data not readily available back home, and also by participating in an academic conference at the University of London's School of Oriental and Asian Studies. It wasn't all books and work though; in between, Niswa explored the city, visiting museums and bookshops, sampling a slice of scholarly life in a city every historian would love to live and work in.
Have book will travel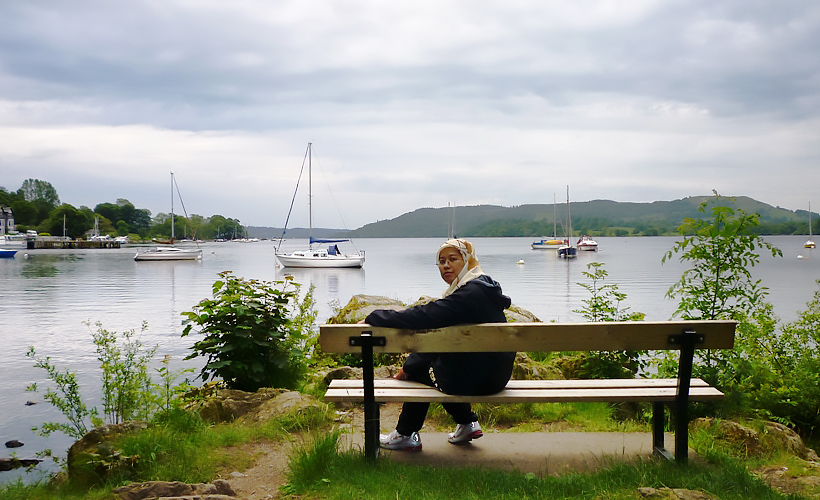 As bibliophiles will attest to, books are a great mean of escapism, taking readers on wild rides into unexplored territories and fantasy worlds. Then there are those who live vicariously through the written word alone, armchair travellers who trot the globe without leaving home. But what happens when they do finally leave the armchair and the books behind? They travel to places found in the pages – at least, that's what writer Nisah Haron did.
She embarked on an 11-day literary pilgrimage in the United Kingdom and Dublin, where she tracked the nooks and crannies known to have been frequented by Beatrix Potter, William Wordsworth, William Shakespeare, JK Rowling and Sir Walter Scott, besides relishing her dreams of walking in the (imaginary) footsteps of Sherlock Holmes, Peter Rabbit and Leopold Bloom. "It enhanced my understanding of the inspirations behind each writer's works and deepened my appreciations towards the contexts of the written words," Nisah says of her trip, which is documented in her travelogue (written in Malay) entitled Kembara Sastera Nisah Haron: United Kingdom dan Dublin.
On the right track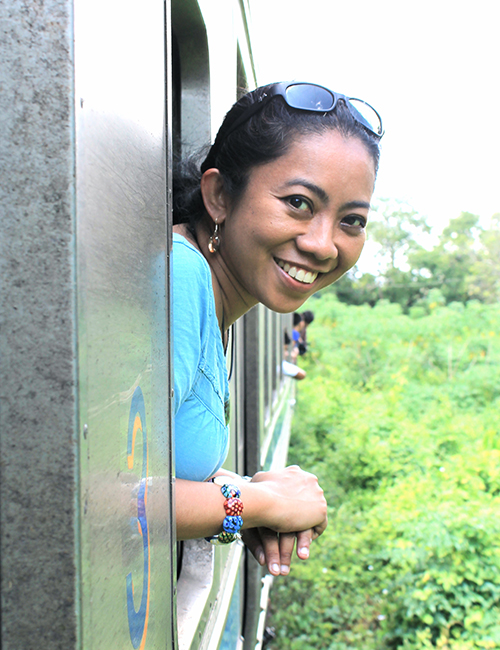 Travelling is not just about the destination. Often, it is the journey that matters more. Clichéd as it may be, intrepid explorers will nod in agreement, especially when it comes to train travel.
Anis Ibrahim, former lawyer and a travel blogger, is a huge fan of slow travel by rail. "Train journeys allow travelers to share food, take far more interesting photos and interact with more people, instead of just the person next to us." In 2011, she left home for Russia, where she embarked on the Trans-Siberian Railway to Beijing, China. The journey took a few months, so it does require a huge investment of time but as Anis reasons: "It trumps zipping through for the sake of saying I've been there." Her witty musings are well articulated in her blog Five Foot Traveller.
14507,14752,9005