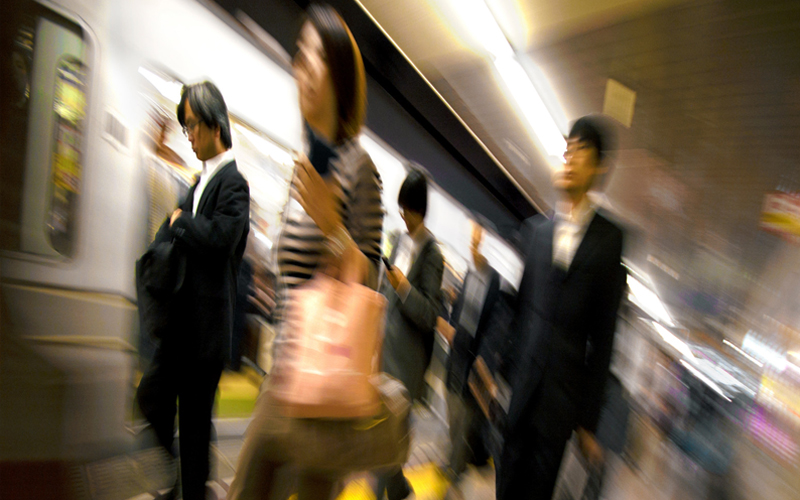 Globalisation may have brought the world closer but with stark differences in culture, language, climate and time zones, it's not exactly business as usual if you're new to Asia and are heading there for work. To help business travellers navigate the Asian nuances, Zafigo editor Vivian Chong shared with business travel network Maiden Voyage these 8 important tips to know before travelling to Asia for business:
1. Mind your language
English may not be the main language in Asia (with the exception of Singapore, which counts English as one of its four official languages) but it is widely used and spoken, and increasingly so. In the main cities and at business or travel hubs – airports, shopping malls and hotels – you won't have much trouble communicating in English. One thing to remember is that accents vary from country to country, and some terms or phrases may be localised to a different context altogether.
2. Punctuality redefined
The Japanese and Koreans are known for their time management, with the Taiwanese and Singaporeans not far behind. In other parts of Asia, precision may not always be a priority; an average 'grace period' of 15 minutes is considered reasonable and in some instances (such as official functions) even longer and expected. Bad traffic is one of the most commonly quoted justifications for running late, which, in cities like Bangkok and Jakarta, is more understatement than exaggeration.
3. Western wardrobes are on point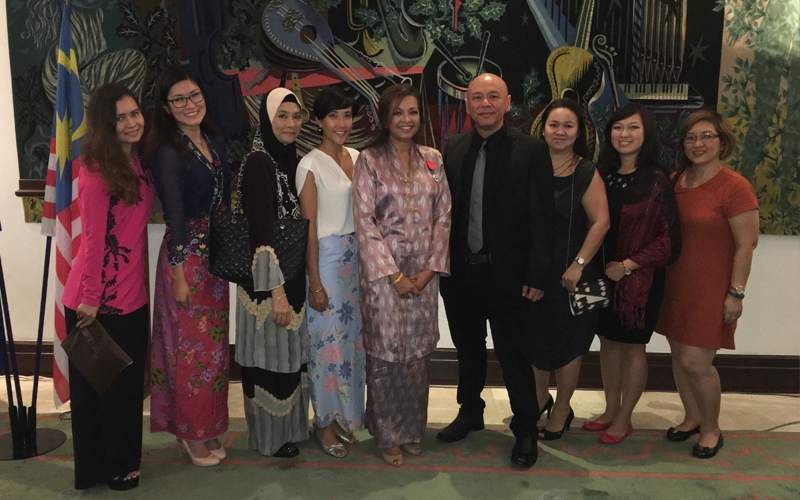 Asia is as up-to-date as the rest of the world where fashion, style and dress codes are concerned. In business settings, you won't be out of place in your power suits and career wear. At the same time, a more relaxed wardrobe is also acceptable. This is especially so in the tropical climes, where a three-piece suit is simply not sensible in the punishing heat.
Local women may also don traditional outfits that are unique to their respective cultures, which can even be considered formal wear given the right cut, material and finishing. In Malaysia, for example, a silk saree, satin qipao (also known as cheong sam) and lace Nyonya kebaya are all equally appropriate for corporate functions.
4. Warm doesn't only describe the weather
Hospitality is not just a term bandied about in the tourism industry. Whether in social gatherings or business meetings, you are likely to feel the warmth as Asians are generally keen to build friendships and often go out of their way to ensure that you, as their guest, feel right at home. Clients, colleagues or associates may invite you to events outside of work or even to their homes for meals. There is no obligation for you to accept, although it is considered polite or respectful – also known as 'giving face' – to at least show up, even if only for a short while.
5. Gift codes
If you do accept the invitation, do bring a gift for the host. A food basket or hamper is never a bad idea, but do consider the recipient's religious, cultural or dietary sensitivities – no pork or alcohol for Muslims, and Buddhists and Hindus don't eat beef or may be vegetarians. Fresh fruits, candies, and chocolates are pretty safe bets across Asia.
6. Men at work
In general, Asian societies are more conservative but many Asians are educated abroad and well-exposed to Western cultures and ideologies. The idea that you should not shake hands with a member of the opposite sex may be advisable in the more traditional Muslim countries, but does not apply to every culture in the continent. If unsure, when meeting a male associate for the first time, wait for him to make the first move. If he extends his hand to shake yours, by all means, reciprocate.
7. Consult, don't confront
Asians generally prefer a non-confrontational approach to discussions and negotiations. In line with the 'giving face' culture, maintaining harmony is integral to all relationships, including business liaisons. Hierarchy is another important component; respect is always accorded to the elders, and those who are of higher social status or corporate ranks.
8. Fast track through airports
Breeze through immigration when visiting Asia with the APEC Business Travel Card (ABTC), which enables pre-cleared short-term entry to member countries. Card holders don't need to apply for visas or entry permits and can access special APEC lanes at major airports. Currently, 19 countries are participating in this scheme and although the UK is not among them, British citizens who are permanent residents of member countries may be eligible to apply for this card (terms and conditions apply, and vary among the countries).
This story was originally featured on Maiden Voyage. Our friends at Maiden Voyage are doing a great job in helping women to make the most out of their business trips, check out their site here.

Read Next: