Diwali, or Deepavali as it is also more commonly known in Malaysia, is one of the most significant festivals in Indian culture and for Hindus the world over. It marks the beginning of the Hindu New Year, and is a time for light prevailing over darkness, good triumphing over evil. As the New Year begins, celebrations often veer towards the lighting of oil lamps and decorating homes, as well oneself. It is considered auspicious to redecorate and to buy new clothing, with the traditional saree being the wardrobe of choice for Hindu women during this festival. Here's a guide to buying your first saree.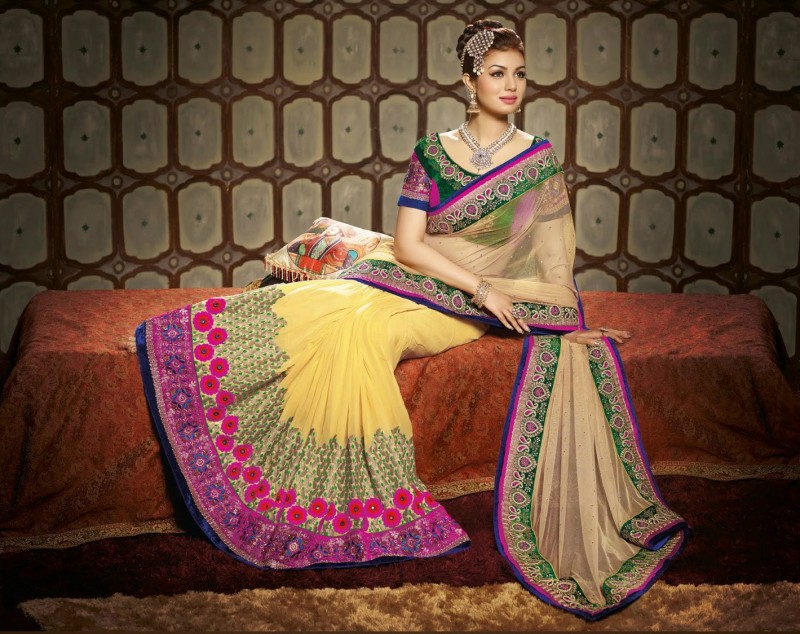 What is a saree?
A saree is basically a strip of cloth about four to nine metres long that is draped around the body in a variety of styles. It is most often worn with a petticoat underneath to give the ensemble weight and form, and a short blouse. The cloth is pinned and draped around the body, with the midriff exposed (depending on the style, this can be adjusted). The most decorative part of the saree, which is often draped behind the wearer, is called the pallu.
The saree is considered elegant, graceful and is widely worn by older Indian women in Malaysia on a daily basis, while the younger generation tends to keep them for festivals and special occasions.
The different regions in India have their particular styles of wearing the saree (the way it is tied and the choice of fabric). So much so, the saree is like a signpost that can indicate where the wearer is from.
Some of the more popular styles are the Kerala saree (a single piece of white fabric with gold borders, representative of the Malayalee female); Gujarati style (the pallu is often draped at the front); Bengali style (a white saree with a red border, most often worn with a puffed sleeve blouse); the Andhra Pradesh style of Nivi saree-draping, the most widely used of draping styles. The latter, valued for its versatility, is most worn in Malaysia.

How does one wear a saree?
The saree can be unwieldy if not tied properly, or draped in a way that is complimentary to its wearer. Going to the bathroom or walking fast in this outfit takes some getting used it. At the shops, do ask for a tutorial or refer to online guides such as this.
Hot tip
A great option for first-time saree wearers is to get a ready-to-wear version, which has all the pleats and draping pinned together. Just a simple hook and clasp, and you're ready to go. Some saree fabric stores offer this service, tailored to your measurements.
8 things to know when buying a saree
1. The first step is selecting the cloth. Saree fabric comes in bold, vibrant shades with embellished edges, or the pallu – the grandest part of the material. The saree blouse that's worn underneath is usually sewn from the same material, or from a plain fabric but in a colour that complements the cloth. It often comes with the saree material.
2. Cotton sarees are all the rage these days and can be quite cheap (prices range from RM30- 50), but due to the starch in some of them, can quite unflattering for larger body types. It's safe for most to stick to light materials like georgettes, chiffon, and lightweight silks.

3. Sarees can be quite unforgiving to certain body types. The key is in choosing the right materials and draping styles that suit your body. Tall and slim women can get away with many types of fabric, including cotton and silk, which can be unforgiving on other body types due to their weight. Shorter or curvier women should opt for lighter fabrics like chiffon and georgette, with less embellishments and smaller designs.
4. Depending on the type of materials and details, a saree can cost anywhere from RM120-RM 300, and upwards (silk sarees for weddings, for example, can go into the thousands!). Most stores are more than happy to show you materials that will fit your price range, and with most places, bargaining is acceptable.
5. Sarees should be worn with a petticoat, usually offered by the store. Do ask for a colour that is similar to the saree, in case you have to lift the outfit up or it becomes visible when you're walking. Do decide where you would like the hemline to end, while getting the saree measured for your body.
6. The saree blouse comes in numerous designs (some are more revealing than others). Most stores would have a dedicated tailor to help you sew the blouse with materials from the saree itself. You can also choose from various styles: Backless, strapless, straps with tassels… the stores usually have booklets on the available styles or you can refer to this guide.
7. Sarees should be dressed up with jewellery such as necklaces, earrings, and bangles to add to the appeal of the entire outfit. It's quite uncommon to see Indian women wearing sarees without these items. Be careful with glass bangles! Definitely more beautiful than plastic ones, however, they tend to break faster.
8. Finally, a bindi, a decorative adhesive dot, is applied to the forehead. These can be bought at all stores where sarees and other items are sold, and come in various styles and colours. Normally, a red dot alone is used to symbolise a married woman and the Hindu belief of the 'third eye' where wisdom is said to come from.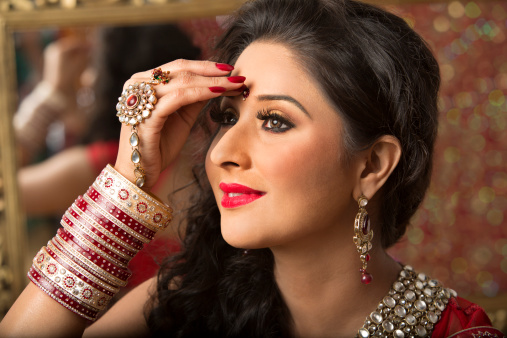 Where to shop for sarees in Kuala Lumpur:
Nallis Sdn. Bhd.
Add: No 79 & 77, Lebuh Ampang | Tel: +603 2070 5809
Madras Store 
Address: 28 Jalan Masjid India off Jalan Bunus | Tel: +603 2691 2105 | Web: www.facebook.com/Madras-Store
Mangala Theebam
Add: 245 Jalan Tun Sambanthan, Brickfields (they also have outlets in Klang) | Tel: +60 3 6257 8228 | Web: www.mangalatheebam.com

Read more from Zafigo:
You need to experience these cultural festivals in Asia at least once
Chinese New Year adventures in Kuala Lumpur
Get all the latest travel updates from Zafigo. Follow us on Facebook, Twitter, and Instagram.