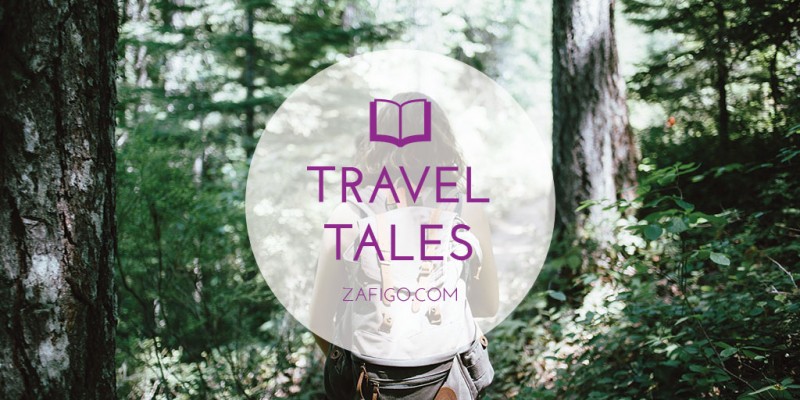 Here's your chance to get published on Zafigo! We want your most interesting Travel Tales, from memorable adventures to heartwarming encounters, scrumptious local food to surreal experiences, and everything in between. They can be in any form and length –short stories, top tips, diary entries, even poems and videos. Zafigo is read by women travellers the world over, so your stories will be shared to all corners of the globe.
Email your stories to editor@zafigo.com with the subject line 'Travel Tales'. Include your profile photo and contact details. Published stories will receive a token sum.
---
It was Friday, and I was just about to shut down my laptop to head to the airport and catch my flight home. Just as I was informing my superior just before leaving, he dropped a bombshell: "Kelly, we need you to stay over weekend because we have to complete the outstanding tasks".
We had an important milestone coming up in a week's time and every member of the team knew how important it was that the deliverables were completed ahead on schedule. We were in an urgent mode, with loads of partially-completed tasks and countless problems in dire need of resolutions. Delays were unacceptable; by hook or by crook, we had to meet the deadline.
Some people are fortunate to have a "second family" – people at work with whom they bond really well together. I am blessed in that sense. On this particular occasion, I felt compelled to assist the team and not abandon ship at such a critical time. So I changed my flight (this was four hours prior to the original departure time) and continued to work till late at night. There was a part of me that wasn't too happy about staying back but another part felt that I need to take responsibility over my tasks.
Of course, there was a price to pay for that. My husband was undoubtedly disappointed over the fact that I would not be home for the weekend. All my reasoning and attempts at justification fell on deaf ears. He was indignant that I prioritised my work over him.
I'm not sure how many of you been through a situation like this but it is certainly not a pleasant one. My husband and I had planned for an easy weekend and it all came to naught as everything had to be cancelled, or he had to go ahead with me.
Indeed, it is never easy to balance work and family time. The complexity increases when your work requires you to travel, and I imagine the stress goes up three-fold if you have children.
Here are some tips I've since learned that help to maintain harmony between work and family, AND leave some time for travelling:
Too much focus on your work will create strain and stress among your family, while neglecting work will cause decline in your performance. Balance is therefore key, and remember that there is a price to pay for losing that equilibrium.

Related story:

Get all the latest travel updates from Zafigo. Follow us on Facebook and Twitter.