From now up until Chinese New Year (which falls on 8 February this year), you will likely be bombarded with cheongsam stalls everywhere. Boutiques dress their windows with shades of crimson and pink in the hope of tempting you to step in and ideally, step out with an armload of outfits to ring in the lunar New Year. So how do you choose the right one?
These 5 questions will help you find your perfect cheongsam:
What fabrics do you like?
Do you want silk or satin? Are you after cotton and linen? Your choices run the gamut, from cheap, tacky polyester masquerading as satin to basic cotton, to the luxurious Italian and Japanese cottons, to brocade and delicate silk.
Can you see yourself wearing it regularly?
Choose something that you know you will put to good use. This means comfort and style must not be compromised, and the choice of material is crucial too. Good quality cotton lasts for years with proper care and is best for our perennial summer. Linen is also a good bet, although for ease of care (meaning less ironing), a cotton linen blend is ideal. If you're splurging, go for silk or lace.
Should you get it tailored?
If you can find a good tailor, yes! It will cost you more than buying off the racks, but you are ensured of the perfect fit. However, there are not many tailors around these days who can sew a good cheongsam, as it is not an easy dress to make. Ready-to-wear pieces are thus your best bet. If you're buying online, do take note of the measurements stated and check them against your own. Make sure the shoulders, bust, waist and hip fit. It's also a good idea to ask about return policies before you buy.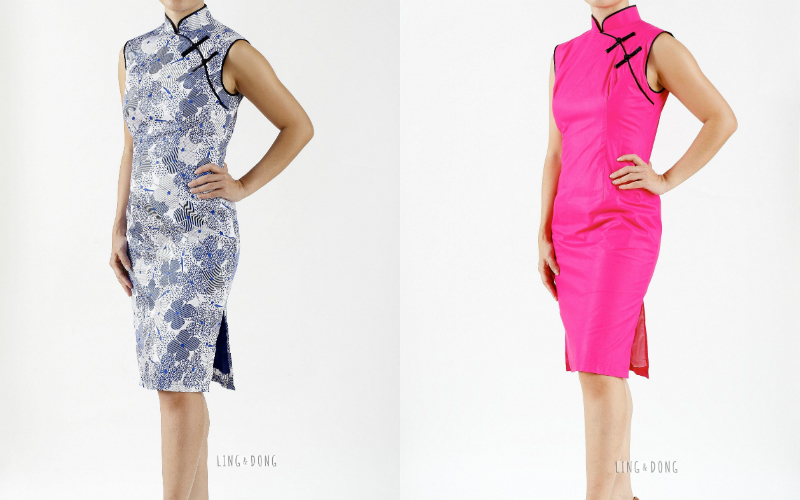 Are you willing to experiment with styles?
Designers are getting more creative in interpreting this traditional dress, which is a boon for us as it means more options to suit a variety of figures. The classic cheongsam is always a safe bet, but the samfu (top and bottom set) is really chic as well. For a change of style, try pairing a samfu top with a skirt.
How much are you willing to pay?
Most people think of the cheongsam as a one-off wear, something they don for the first day of Chinese New Year that is subsequently relegated to the back of the closet. But it doesn't have to be! Paying RM89.90 for a cheap, polyester cheongsam that will be worn once actually costs more than paying RM500 for a beautiful piece that you will wear many times for years to come. It's all about sustainability and responsible fashion, but that may be a story for another time.
Top tips
Two of the most important things to look for:
#1: A cheongsam is a flattering dress as it accentuates a woman's curves. The cut of a cheongsam is thus very important; it should mould to your body yet leave room for movement. Some dresses have side slits, while some sport a single slit at the back – the former tends to give a little more movement than the latter.
For better comfort, go for one with a wider cut collar. A well-designed cheongsam takes into account a woman's silhouette as well as comfort, so the collars are 1-2 cm wider, so as not to choke the wearer while making her look elegant and classy.
#2: Choose dresses that have been lined. Most mass-produced cheongsams, whether for adults or children, are unlined. This is of course to save production cost and time. Lining helps maintain the shape of the dress and when combined with the main fabric, ensures that the material falls in the right manner around your body. The lining should be of a breathable material such as cotton, voile, and even silk and satin.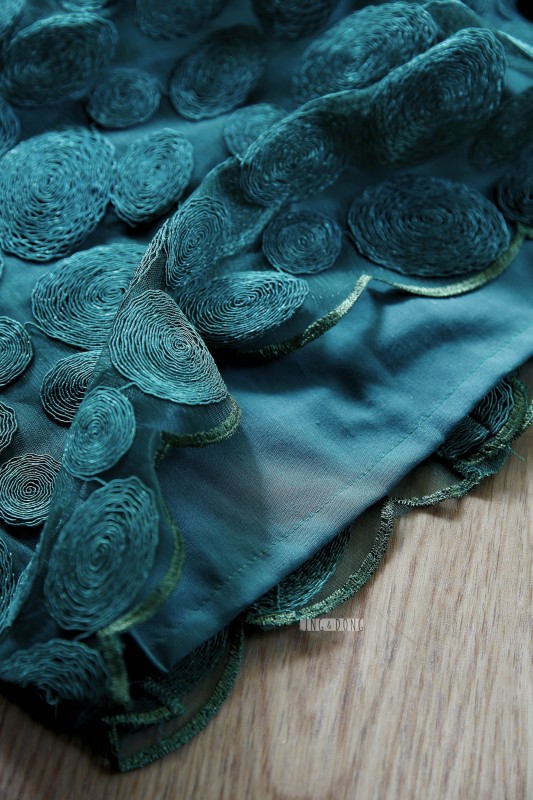 Why not start the practice of buying a beautiful cheongsam every year? Play with material, colour and print. Introduce your kids to the magic of the cheongsam too. The same rules apply when choosing for kids – comfort and style. You may just fall in love with this beautiful dress.

More from Zafigo
Chinese New Year adventures in Kuala Lumpur
Tips for women travelling to Beijing for work
Get all the latest travel updates from Zafigo. Follow us:
[button url="https://www.facebook.com/zafigo" size="small" value="Facebook" color="#94288e"]  [button url="https://twitter.com/ZafigoAsia" size="small" value=" Twitter " color="#89c44c"]  [button url="https://instagram.com/zafigoasia" size="small" value="Instagram" color="#14afa9″]