Are you itching to embark on an adventure but worried about breaking the bank? Fret not, because we've got you covered. YouGov recently surveyed respondents from all over Asia about their travel budget for this year as part of the Agoda Travel Trend Survey. In Malaysia, most respondents opted that their 2023 budget per holiday falls between RM804 and RM2000 per person.
So, the good people of Agoda have decided to meet everyone in the middle with holidays for just RM1400!
They've come up with two fantastic itineraries for tourists to spend five days taking in the enchanting beauty of Sabah or three days travelling abroad, each for less than RM1400 per person.
The holiday includes affordable flights, lodging, and local attractions to keep visitors entertained. For those of you looking to travel in June, especially since it's the school holidays, here are some suggestions for the most cost-effective domestic and foreign itineraries.
5 Days, 4 Nights at Kota Kinabalu, Sabah
RM2,712 for two*
This exciting five-day, four-night journey for two through Sabah is sure to bring out your inner explorer. Book your flight and comfortable stay at the Signel Poshtel in Kota Kinabalu together and save 30% (RM1,316.60 for two people).
Discover the city's rich history on Jalan Gaya by day and the buzzing waterfront scene at night. At the Waterfront Seafood Night Market, where a selection of fresh seafood is offered in your favourite style, indulge your senses — we do believe Sabah's cuisine is sorely underrated. The next day, go island hopping through Tunku Abdul Rahman Park, where you can snorkel or dive in the clear waters of three captivating islands for less than RM170 with Agoda Activities.
On day 3, be ready for an exhilarating Padas White Water Rafting trip through the lush jungle as you brave the exciting rapids of the Padas River for a fee of RM571. If you're looking for a more subdued cultural experience, book a private tour of Mari-Mari Cultural Village (RM452), where the customs of five different ethnic communities come to life.
The following day, you go to Kinabalu National Park, a UNESCO World Heritage site, where you can discover a variety of flora and animals, climb through verdant terrain, and take in the beautiful Mount Kinabalu, the tallest peak in Southeast Asia. At the end of your exciting stay in Sabah, be sure to stop by the Kota Kinabalu Handicraft Market (also called the Filipino Market) to pick up some one-of-a-kind local mementoes.
Keep in mind that the quoted price includes airfare, lodging, an island tour, a Mari-Mari cultural experience, and a trip to Kinabalu National Park — totally worth it!
Da Nang & Hoi An
RM1,995 for two*
Experience a fascinating and culturally rich four-day, three-night trip in Vietnam with your special someone. By combining your flight with the first night's lodging at the Seahorse Han Market Danang Hostel (RM1,366.77 for two), you may save money and simplify planning while also enjoying comfort.
This stylish and contemporary hotel is ideally situated next to the vibrant Han market, the exciting Son Tra Night Market, and the historic Dragon Bridge, so you can easily access all that Da Nang has to offer.
Don't pass up the chance to see the Danang International Fireworks Festival in 2023 (June to July) and the mesmerising fire and water displays of the bridge. For the greatest views of the festival, reserve a nighttime boat along the Han River with Agoda Activities.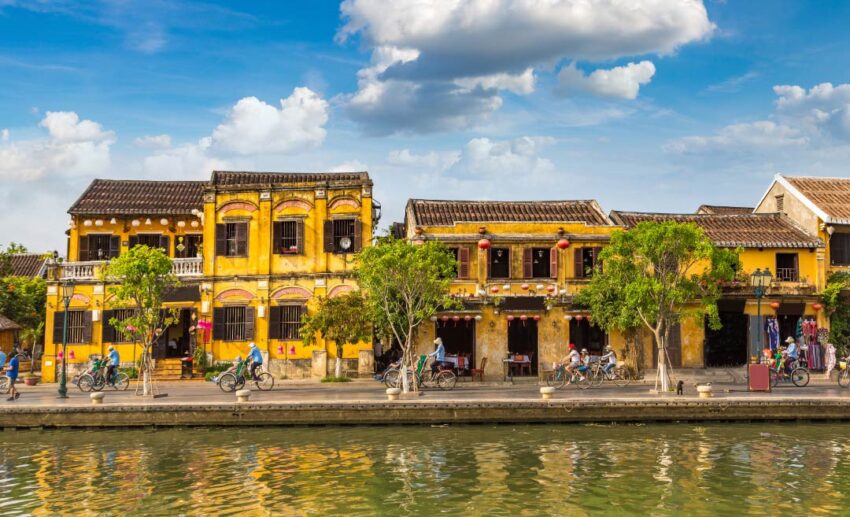 After a restful night, you'll be ready to explore Hoi An, an ancient city whose casual charm and lantern-lit streets will enchant you forever. Stay at the Santorin Hoi An Villa (RM249 for two nights), which offers a tranquil setting influenced by the Mediterranean and convenient access to the town's historical landmarks, picturesque lanes, store houses, and bright blooms.
Finally, spend your third day taking a guided tour of the My Son Sanctuary, where you may see rare, old Hindu temples that show Central Vietnam's cultural history. Take some time to enjoy the cool sea breeze before leaving the Old Town because there are beautiful beaches nearby.
For these prices, they're phenomenal trips to take!