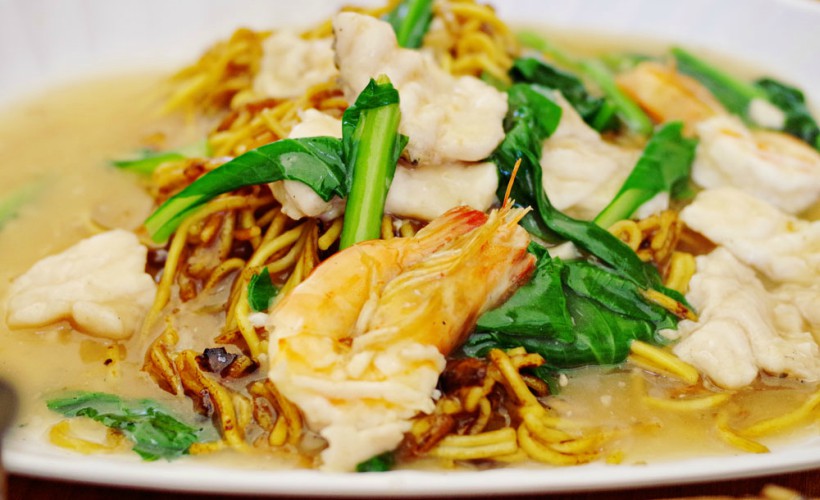 As a foreigner who's spent a year living and working in Malaysia, I've learned an important lesson about the country along the way – Malaysians take their food very seriously.
Food is such an integral part of the Malaysian culture that makan (eat) is almost a verb in the local lingo and is always taking place in the present continuous tense. People are eating all the time. Not only is food an important part of daily life; the geography and the lay of the land has also come to be associated with the cuisine they offer. Drive to Ipoh for chicken rice and ice balls or take a trip to Melaka for their delectable Nyonya dishes. Why, people even plan weekend-long foodie escapades to the island state of Penang for a rendezvous with char kuey teow (fried flat rice noodles) and cendol (icy dessert with coconut milk, palm sugar syrup and pandan jelly).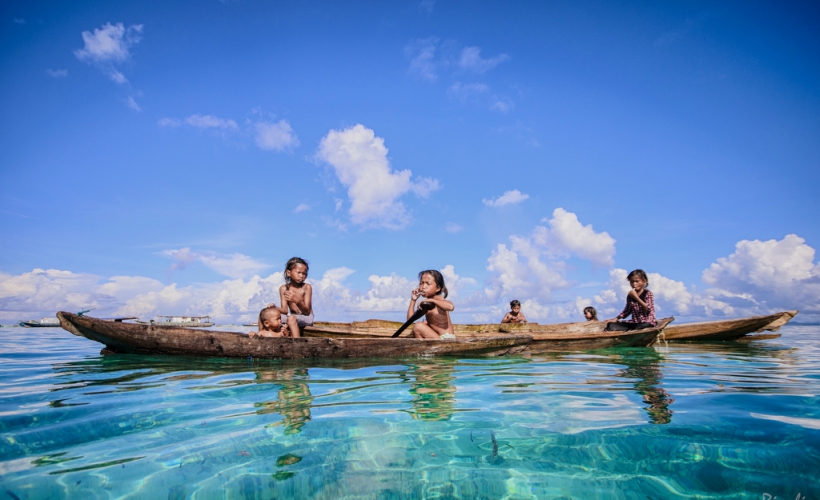 But let's not forget about Malaysia's two eastern states across the pond – Sabah and Sarawak. Come July, I have my first trip planned to Sabah, and brimming with excitement, I did some snooping. Like any curious traveller and self-proclaimed foodie, I turned to the locals for dishes native to Sabah to answer an impending question – Is Sabah's coastal cuisine seriously underrated? Unsurprisingly, the answers I received were enough to get me salivating on the spot.
So here it is, a list of what the locals themselves have deemed their favourite Sabahan dishes. I have to say, it hits all the right chords for a thrilling food adventure!
Tuhau
"Definitely tuhau (Sabahan sambal)," says Amelia N. Dong who grew up in the quaint town of Labuan and moved to Kuala Lumpur to complete her higher education. The 29-year-old Doctorate in Microbiology says she only managed to try tuhau about a year ago. "Now I have tuhau on my plate for every meal back home. There are many variations of tuhau, but the basic one is made from diced shoots of wild ginger, mixed with diced chili, scallion and pickled using salt and vinegar. My favourite would be the one mixed with preserved fish."
In Sabah, tuhau is often used in meal preparations rather than a dish in itself. But for sambal enthusiasts, tuhau can be eaten as an accompaniment with nasi goreng (fried rice), plain white rice or can even be used as marinade for fish. So the next time you're in a local market in Sabah, look out for packets of this ginger goodness.
Linopot
For college lecturer Irving Jirim, nothing beats a staple serving of linopot (rice, sweet potato or mashed yam). "One of my favourite local dishes in Sabah is linopot." Made from rice and sweet potato, the dish derives its extra flavour from the kakat or tarap leaves that are used to wrap and cook the final product. The wrapping process not only enhances the flavour, but also increases the shelf life of the product for up to three days, making it an ideal snack to accompany you on hiking and fishing adventures.
"Although the dish can be enjoyed on its own, linopot tastes best when paired with other local Sabahan dishes like tuhau, bambangan (pickle), pinasakan (braised basung fish), hinava (raw fish with lime juice, chili shallots and ginger) and also bosou (pickled meat usually made from pork or fish)," suggests the foodie /lecturer.
Tarap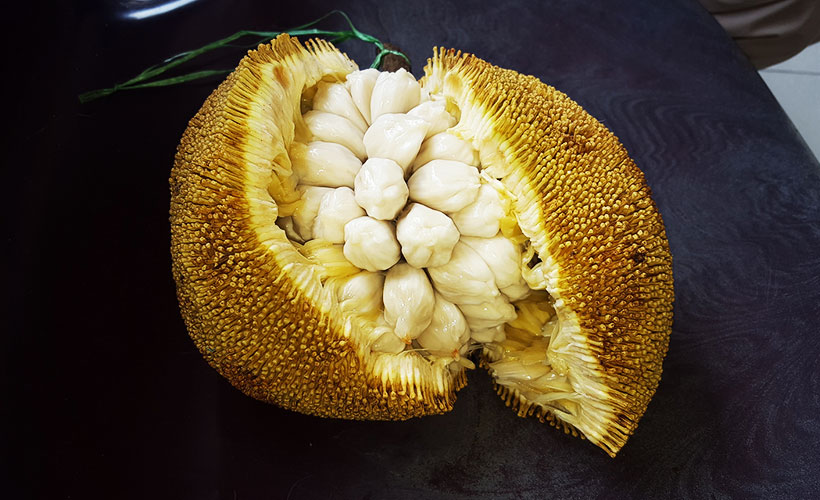 Talking about local cuisine and produce, the tropical state of Sabah offers plenty. Social worker Adriana Nicole claims there's nothing quite like tarap (marang), a fruit native to Borneo, when it comes to picking her Sabahan favourites. "The distinctive durian-like aroma of the fruit is what gets my cravings for tarap started. The fruit has a sweet, soft flesh and a deliciously creamy texture, something you can savour for a divinely indulgent treat."
Hinava
"If you like tart flavours, a spoonful of hinava is my top pick to get you going," says primary school teacher Oswin Awat. Made from raw fish, Hinava is known for its strong lime tanginess. The fish is sliced thinly and then mixed together with lime juice, chopped bird's eye chili, onions and ginger, making it a fresh component with other dishes, works well with plain white rice or as a salad in itself.
Mee basah, UFO tarts and roti kahwin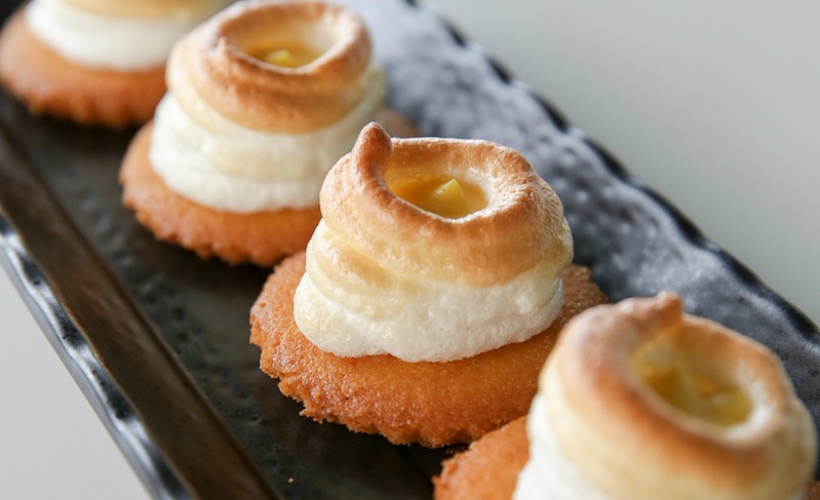 Growing up in Sandakan, lifestyle writer Kathlyn D'souza has more than just one dish on her list of top favourites she still reminiscences about. "Mee basah is something so irresistible even to those who claim they're not noodle-lovers. Literally translated as wet mee, it has a bit of sauce but just enough that it doesn't become soupy. It gives you that nice balance between noodle and liquid. Perhaps one of Sandakan's (not so) best-kept secrets."
But for the lady born with a sweet tooth, Sandakan's UFO tarts wins them all. "Sandakan's most famous dessert, commonly known as 'touch-me-not' or 'ngau si dui' (cow dung tart for its shape), is a fluffy sponge cake topped with meringue and custard. It's small in the palm of your hand, but the sheer deliciousness will keep you coming back for more."
However, the top treat to try is Sandakan's roti kahwin (marriage bread) served in small off-road kopitiams (coffee shops), adds Kathlyn. "It's called roti kahwin because they combine margarine (marry), kaya and ground nuts with such fluffy plain bread for an absolute party in the mouth. It shows that some of the simplest and most traditional of things can remain timeless."
Ham choy soup
Beauty buff, Myra Biusing, who is known for her quick-fix beauty tutorials says nothing reminds her of home more than a big, hearty serving of ham choy soup. "It's one dish that I really crave for when I'm away from home. The soup is simple with bold flavours and comes with tofu, salted vegetables, pork, egg, tomatoes and fried onion. It's the perfect meal for a rainy day or to keep you company on a Netflix and chill day."
Restoran Foh Chuan in Beaufort, she adds, is her haunt to get her fix of the ham choy soup on trips back home.
Chun ken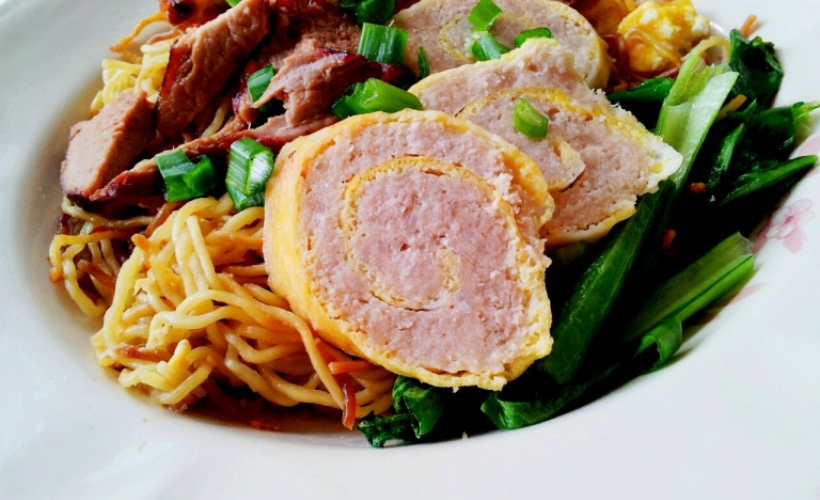 Yoga enthusiast Jessica Liew nominates a unique pork roll noodle dish as her top choice when it comes to native Sabahan fare. "Egg rolls, or 'chun ken' as it's called in Hakka, are basically pork sausages wrapped in an egg skin. The fresh and meaty pork paste is flavoured with white pepper then steamed. It's loved for a hearty, meaty and comforting flavour and Sabahan Chinese love pork. It's often served with dry noodles tossed in thick, dark soy sauce (served in a soup with greens), or served with soup noodles."
Chun ken is so popular amongst Sabahan Chinese that some people will actually freeze them and bring them back to Kuala Lumpur to recreate the traditional noodle soup when sudden cravings strike, reveals Jessica.
Would you travel to Sabah to sample these dishes loved by the locals? Let us know in the comments section below.
Get all the latest travel stories from Zafigo. Follow us on Facebook, Twitter, and Instagram.