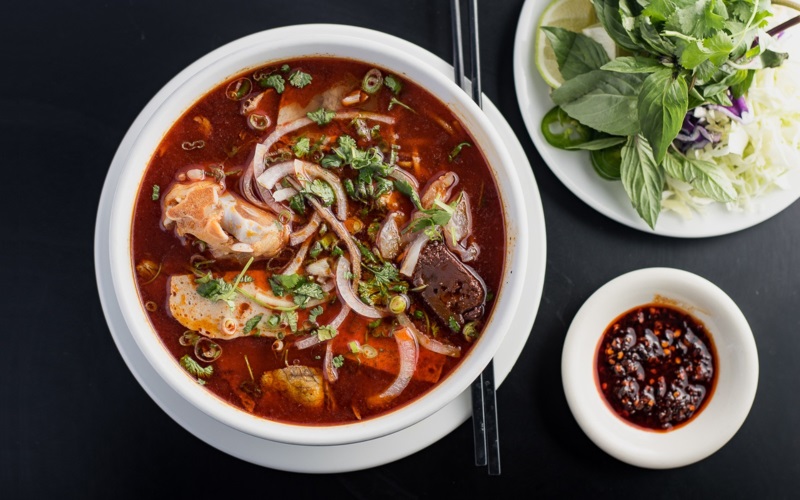 Hoi An is known for its diverse food offering; a legacy of the many nationalities, including Japanese, Chinese and Portuguese, that lived or traded in Vietnam. Since cuisine is an integral part of exploring a new destination, you can easily join one of the many food tours in town to get a real taste (pun intended) of Hoi An. However, if you're looking to venture out on your own, here are a few dishes to look out for if you're in town:
Cao lầu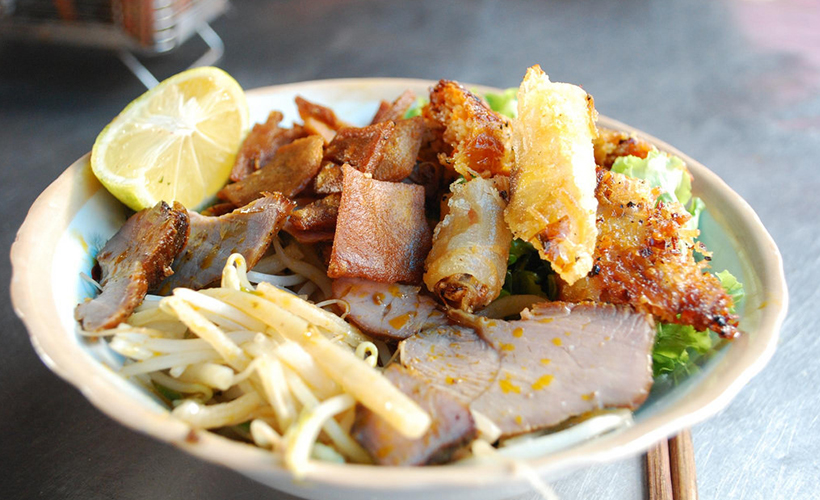 This is a savoury noodle dish made from rice flour, that's a staple in many Southeast Asian countries. Its ingredients include a thick succulent pork broth, bean sprouts, green vegetables and some slices of crispy croutons.
To enjoy the best of the dish at local prices (VND 25,000 or approximately USD1.10), head to Cao Thanh Lau at 21 Thai Phien street. The shop opens daily but will sometimes close early due to some of its ingredients running out because of the dish's popularity.
Mì Quảng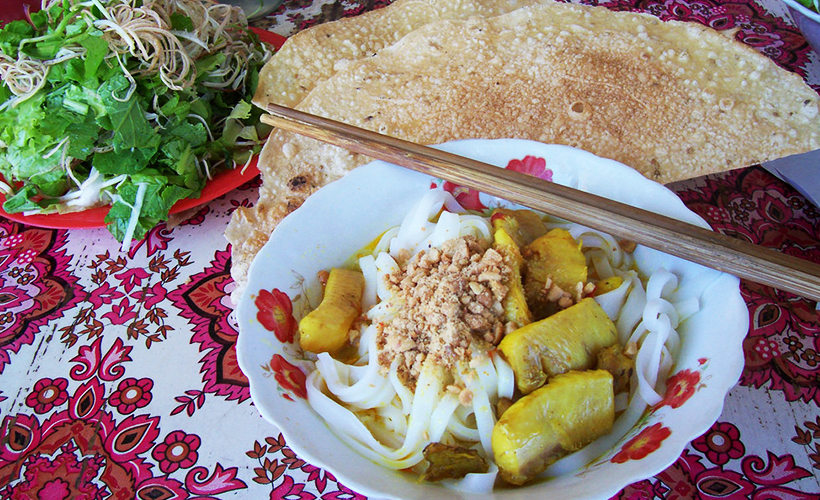 What you can expect to find in Mì Quảng is yellow noodles, crispy shrimp, some slices of pork and vegetables, grilled rice papers and local spices. To boost the flavour, you can enjoy the dish with roasted peanuts and fresh herbs. Mì Quảng is normally served in a thick broth with all its ingredients blended perfectly together, bringing out an unforgettable taste of central Vietnam.
Some famous places for enjoying Mì Quảng include: the Ba Minh store at Cam Ha street, or the street vendors along Thai Phien street.
Tip: If you wish to master the skills required to make Mì Quảng, you can attend a cooking class at Hoi An Mama Home Cooking Class for about USD19 per person.
Hoi An chicken rice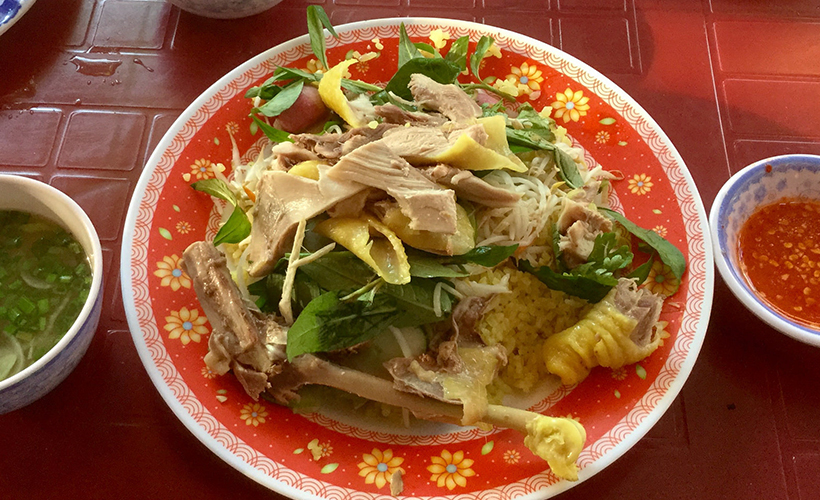 A unique spin on the chicken rice that's famously attributed to other countries in Southeast Asia, Hoi An's rendition is of savoury chicken paired with sticky rice. Vietnamese chefs also add crushed onions to increase the flavour and garnish the dish with peppermint, papaya, and salted onions.
Some popular addresses for this dish include Com Ga Ba Buoi at 22 Phan Chu Trinh Street, Mermaid 2 at Tran Phu Street, or Ms Ly's Café at 22 Nguyen Hue street.
Bánh vạc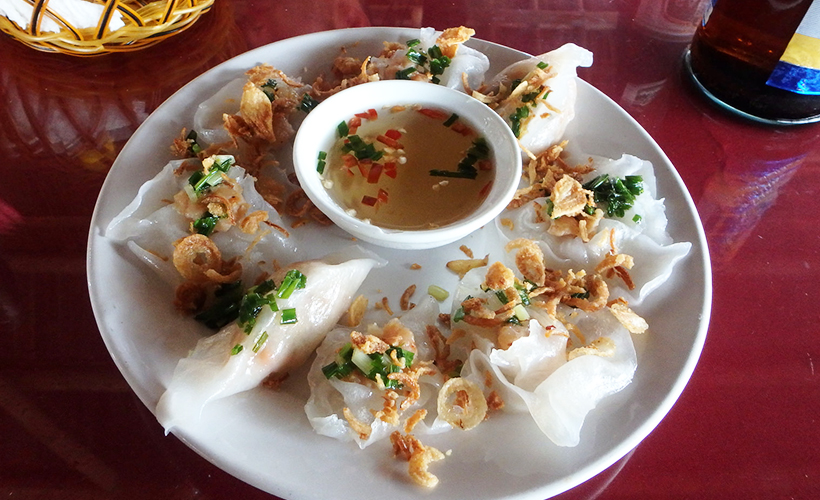 This dish has a romantic English name – white rose cake. Basically a Vietnamese dumpling, it's made with shrimp, pork, crispy shallot, chilies, lemon, and sugar, wrapped with a thin layer of chewy dough.
For the real deal, head to l Banh Bao Banh Vac at 533 Hai Ba Trung street. Prices start at VND120,000 (approximately USD5.30) per dish.
Get all the latest travel stories from Zafigo. Follow us on Facebook, Twitter, and Instagram.