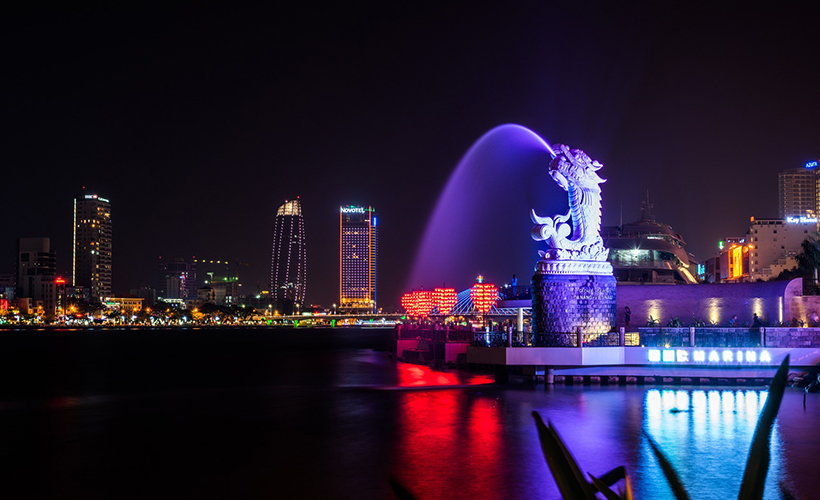 Da Nang is one of Vietnam's finest hot spots for travel. Day in and day out, the place boasts beautiful scenes and a bustling lifestyle.
However, it's during the night that you can experience what Da Nang truly offers. There are so many things to do and places to see here once the sun sets, so being a night owl when here will be quite beneficial. All you'd need for a one-of-a-kind night out filled with hedonism (and a lot of the time great food too) can be found in Da Nang. From classy lounges down to high-end bars and nightclubs, travellers will never run out of options. Here are some suggestions for any tourist who wants to experience Vietnam's nightlife.
1. Gourmet adventure at Bamboo2 Bar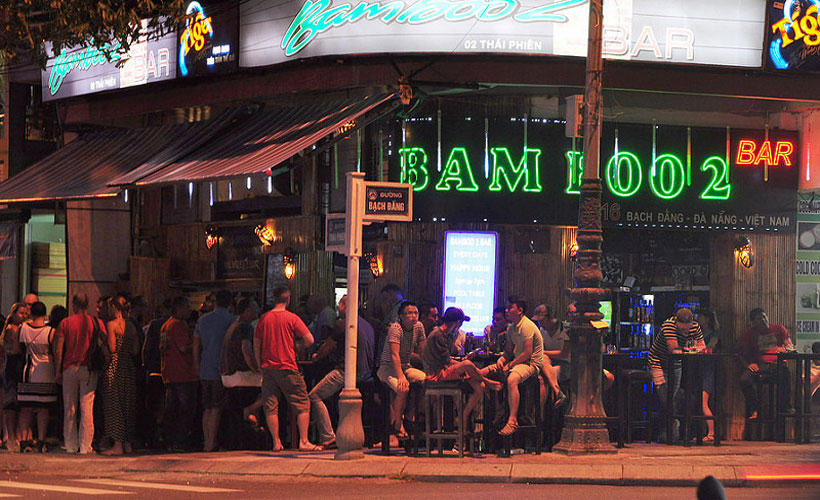 After a tiring trip to the tourist destinations of Vietnam, a tipple and some good grub is always a welcome way to end the day. This bar offers a combination of eccentric and familiar dishes, with a long list of local and foreign drinks. If you've brought a recipe with you, the cooks and chefs of Bamboo2 Bar can prepare them. It's a service that few restaurants are willing to provide.
Bamboo2 Bar is also the new kid on the block, and features a whopping three floors for drinking and dining. If you're on the top floor, you'll have an uninterrupted panoramic view of Han River. When having after-dinner drinks, make your way to one of the bar's pool tables for a fun game or two.
The staff at Bamboo2 Bar speak English, so don't worry about getting lost in translation.
2. All-night revelry at Sky36 Club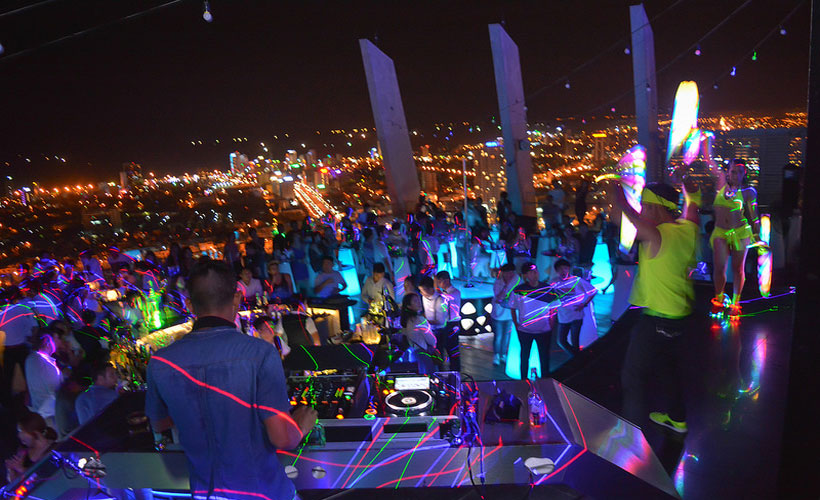 Sky36 is one of Vietnam's most popular party places. The club is situated on the 36th floor of Novotel Danang Premier Han River. Being situated at the very top of a 5-star hotel that features luxurious amenities and services, you can bet that this club can rival some of Singapore's exclusive high-end clubs.
Naturally, one of this club's highlights is the view. Sky36 offers an unobstructed vista of Da Nang. If you happen to be here before the sun sets (or maybe stay till it rises), you can even see the verdant landscapes and the magnificent Bach Dang River.
When the music starts thumping, things can get pretty wild. Of course, nothing too controversial happens while people party here, as most clients are affluent locals and travellers. Consider this the place where Da Nang's elite gather to socialize.
3. Clubbing at New Phuong Dong Nightclub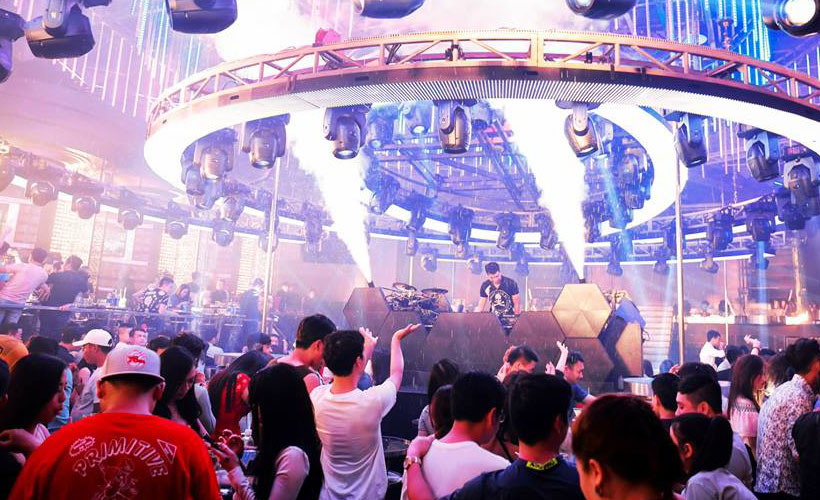 The revelry in Da Nang does not stop with Sky36 Club. There are other premium clubs and dance floors in the city that are just waiting to be explored. Like the New Phuong Dong Nightclub. Though not a new spot on the Da Nang night scene, for foreign travellers and adventurers, the club is still shrouded in anonymity.
The New Phuong Dong Nightclub first opened its doors in 1994, but don't let that make you think it's antiquated and outdated. This is one of Da Nang's foremost clubs, and sees constant upgrades to its structure and amenities. Currently, they offer top-of-the-line AV systems and cutting-edge party equipment. Some of the country's most prominent DJs play here from time to time.
4. Getting sporty at Waterfront Danang Restaurant & Bar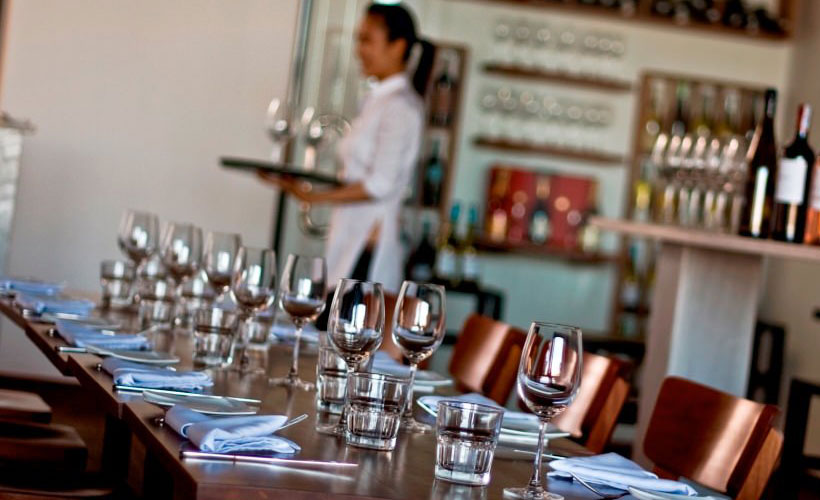 For travellers whose energy levels don't easily wane, the Waterfront Danang Restaurant & Bar is the place to go. This sporty rendezvous gives you a view of the Han River while ensuring you don't miss an important sporting event even while you're travelling through Vietnam.
As you catch up with the latest updates on your favourite sport, you get to enjoy dining on a menu that offers authentic European, Thai, and Japanese dishes. Of course, you can always opt for some local fare too.
The Waterfront Danang Restaurant & Bar is situated at the busy Bach Dang Street. It features modern and exquisite interiors, but is also spacious and uplifting. Wander up to their second floor terrace if you prefer to dine alfresco in a more relaxed space. Just keep in mind that the highlight of this place is the sports bar located downstairs. It boasts an array of imported wines, ciders, vodkas and malt whiskeys (drinks here are priced at a premium). What's really fun is that hanging around the bar lets you meet local sports fans and perhaps make a few new friends.
5. Fine dining at the Brilliant Top Bar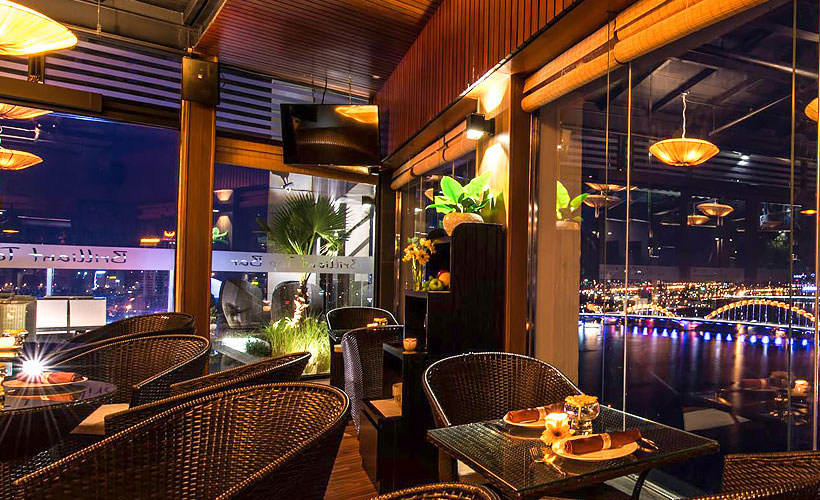 Da Nang represents the finer and exquisite side of Vietnam, and you can indulge in the country's gourmet finesse by dining at the Brilliant Top Bar. They serve western delicacies here, with the Golden Steak being their signature dish. Have that along with a glass of Chilean red wine and you can't go wrong.
Everything about this bar is luxe; from the cocktails and the food, to its interiors of tall glass panels and rattan seating. The Brilliant Top Bar menu includes drinks that can't be found anywhere else in the city. The place also offers an unrestricted view of My Khe Beach and Han River. You can also see the vivid lights that twinkle all around Da Nang City.
If you're looking to treat yourself or are looking for a romantic dinner spot, this is it. That said, there's a need to be early when opting to dine or drink here, as the space can only accommodate 100 people at a time.
Besides the food and drink, Brilliant Top Bar does get exciting in other ways. The bar hosts live music events twice a week, and even a flamenco night every second Wednesday of the month. There are also has happy hour promos such as the free flow of Tiger draught beers for a mere VND110,000 (approximately USD4.80).
You will never go wrong with Da Nang, especially at night. The city is filled with bars, restaurants, clubs, and other rendezvous points that are worth visiting and experiencing. Besides the concrete jungle that is Da Nang, the country has a lot of mountains and forests that any backpacker or tourist would love to explore. If you're planning to tour Vietnam, don't forget to prepare your camping checklist.