Türkiye is a country with a lot of hidden gems teeming with romance and may make millions of people fall in love, either with the area or with each other. Spend Valentine's Day with a trip you won't soon forget with little touches of the mystery hidden in unexpected places.
In case you happen to be visiting Türkiye around the day of love, here are some places to visit to make your trip a magical one.
Istanbul: City attractions with a romantic twist
The city of Istanbul provides a magnificent setting for romance. Nearly every area of the bustling metropolis boasts distinctive landmarks that combine stunning natural scenery with historical significance. Istanbul is also the meeting point of Asia and Europe, and a highly-cosmopolitan city where you can indulge in a romantic Valentine's Day dinner at Michelin-starred restaurants and other trendy and elegant eateries.
Some of the best places to take in the city's rich history and picturesque scenery are Istiklal Street, the Galata Tower and Galata Bridge, Pierre Loti Hill, the Basilica Cistern, Rumeli Fortress, Emirgan Grove, Anadolu Kava, and the beautiful Bosphorus.
Cappadocia: A land straight out of a fairytale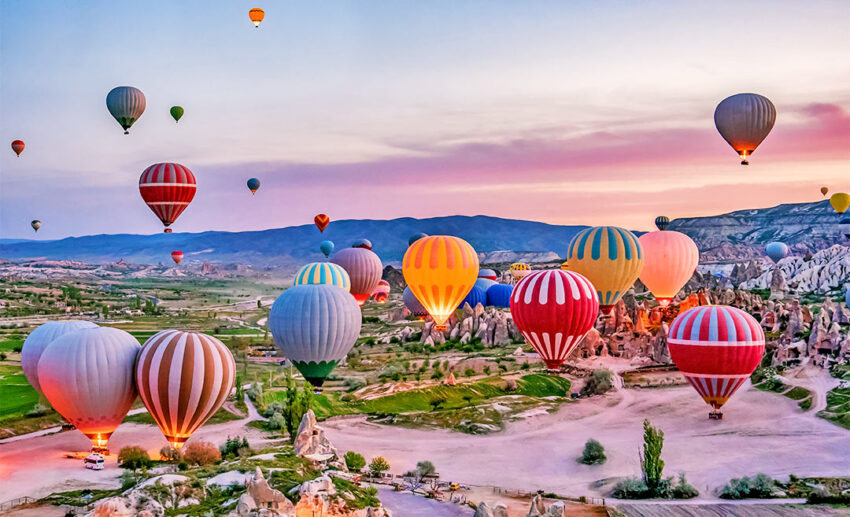 Another fantastic destination for a Valentine's Day vacation, is Cappadocia, with its surreal landscape and genuine cave hotels. This intriguing fairytale town presents an extraordinary backdrop for romance. Hot air balloon rides, which depart from the village of Göreme at around 5am, provide breathtaking bird's-eye views of the region's famous landscape, including its fairy chimneys, rock formations, and the Pigeon, Zemi, and Paşaba Priests valleys.
The day's next visit can be to the UNESCO World Heritage-listed Göreme Open Air Museum and the region's enchanting underground cities. Make your Valentine's Day vacation one to remember by booking a room at a cave hotel, where you can enjoy all the amenities of a modern hotel while also appreciating the area's historic stone and rock-carved architecture. Enjoy a bottle of the region's finest wine in front of the fire for an extra special evening.
Kars: The secret romantic haven of Anatolia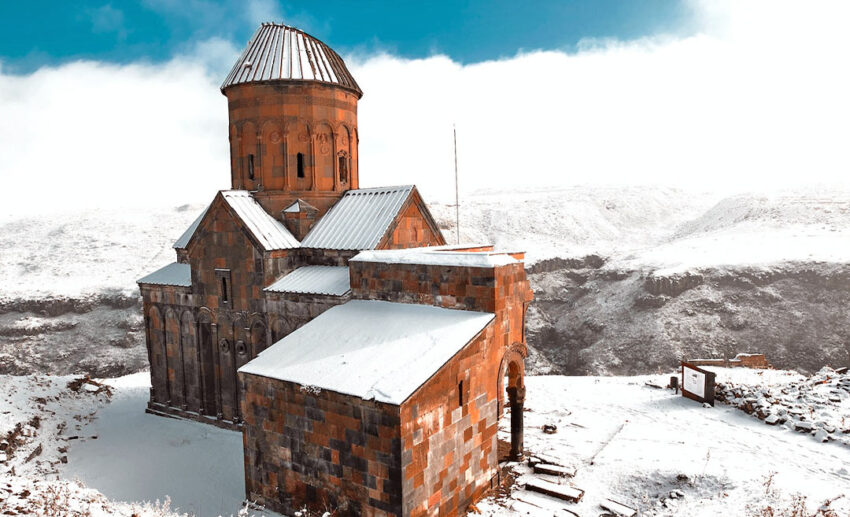 For a Valentine's Day getaway with a spin, consider the Turkish city of Kars, which is especially romantic in the winter because of its wealth of historical sites, natural wonders, and delicious regional cuisine. The Touristic Eastern Express provides a spectacular journey by train from Ankara, the capital of Türkiye, to this magnificent city blanketed in snow.
On the journey to Kars, the train goes via Krkkale, Kayseri, Sivas, Erzincan, and Erzurum, displaying scenic natural areas and old railroad stops. Once you reach the heart of Kars, you'll feel like you've arrived in a European city because of the Baltic-style architecture prevalent here. You can go skiing in gorgeous clear snow in Sarıkamış after touring the Ancient City of Ani, a UNESCO World Heritage Site. With the lake frozen over, you and your special someone can take a sleigh ride or stroll hand in hand while watching fishermen break the ice for mirror carp.
Şirince-Ephesus: The most romantic route of the Aegean
For Valentine's Day in a warmer climate, Şirince Village in İzmir, the pearl of the Aegean, draws attention with its profound history and storybook architecture. The ancient city of Ephesus, a UNESCO World Heritage Site, is only 10 kilometres from the town of Sirince, so it's possible to combine a romantic stroll through the village's winding lanes with a visit to the site with your significant other.
High-level urbanism, architecture, and religious history from various civilisations are on display in this historic city. Sit back in front of a crackling fire and enjoy the excellent fruit wines of this region, a land famous in ancient stories, during this unique time where love and sensuality are experienced to the maximum.
*All images courtesy of Go Türkiye unless stated otherwise.