Bali is rich with culture and fascinating parts, each with its own character, attractions, and charm. And what better way to take in the diverse sights of this stunning part of the world than an all-inclusive family vacation with Club Med Bali?
After a two-year hiatus, Club Med Bali, nestled in a luxuriant garden in The Paradise Island has reopened with an all-new selection of activities and programmes for the perfect family holiday. Only 30 minutes from Denpasar's Ngurah Rai International Airport by car, and just 12 kilometres from Kuta, Club Med Bali's coastline extends for over half a mile, making it the area's longest resort. The resort also perfects the concept of all-inclusive vacations by providing the most sports and activities of any resort in Bali.
Travel requirements
In accordance with the quarantine-free arrival measures issued by Bali on 23 of March, fully vaccinated travellers no longer need to undergo PCR testing upon arrival, but unvaccinated children under the age of 18 must be accompanied by fully vaccinated parents.
What to expect at Club Med Bali
1. Magic Tribe show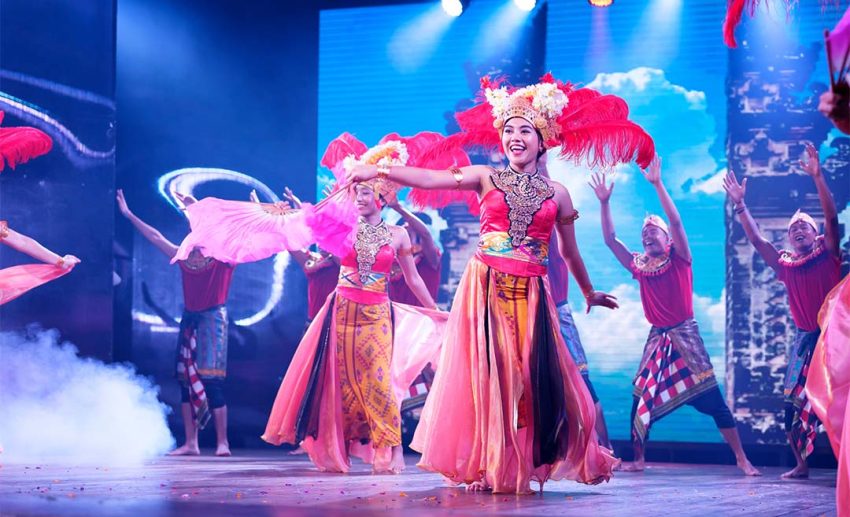 Club Med's newest digital Colours Show, with sparkling costumes and lively performances by the resort's skilled Gentils Organisateurs (GOs), will transport you to an entirely new universe. The resort will also debut the brand-new Magic Tribe show, an immersive, visually spectacular performance that will transport the audience on an emotional trip via electronic screens, lights, and music.
2. Nomad Festival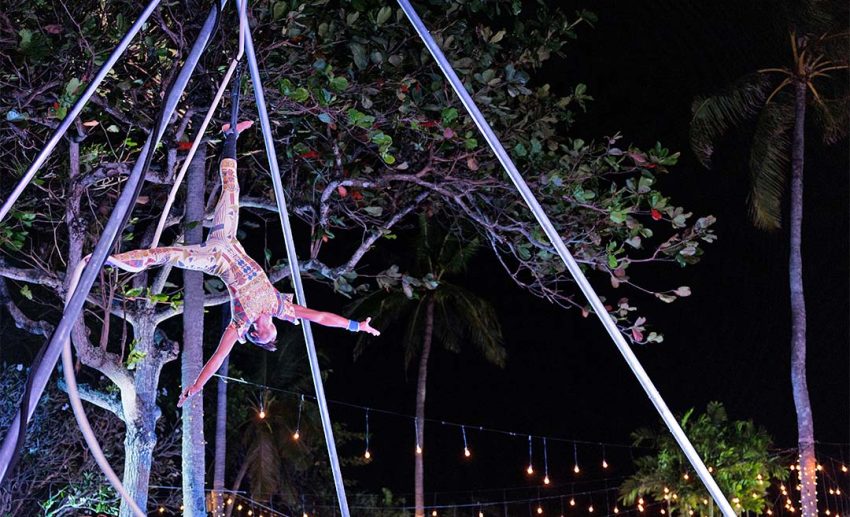 During the summer, guests will be totally immersed in the Nomad Festival-themed day, which will feature colourful bohemian events and tailored activities. A number of themed workshops are offered throughout the day, such as eco-friendly glitter make-up, dreamcatcher-making, tribal friendship bracelet-making, and others.
Indulge in the unique flavours of Bali and head to the bar for an afternoon of drinks filled with natural herbs, fruits, and spices. When night falls, wear your most bohemian-chic attire to a festival party with a nomad theme and dance to live DJ music.
3. Explore the local culture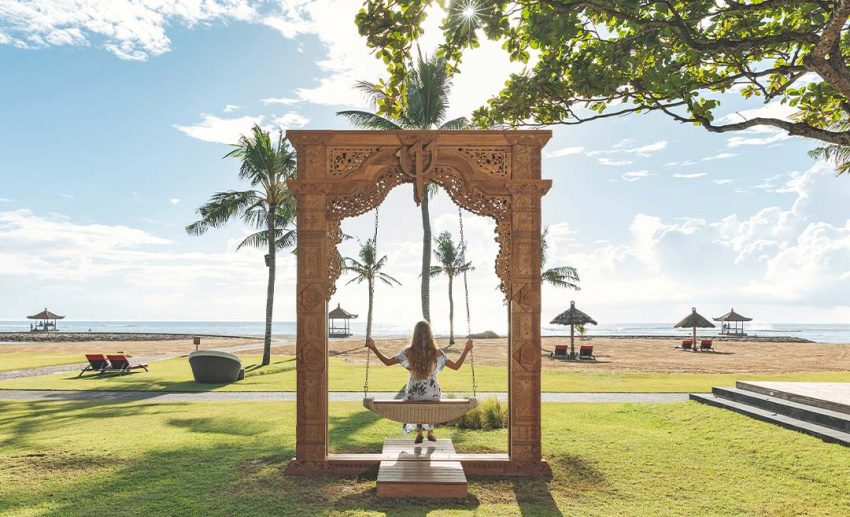 Experiential locations representing Bali's colourful atmosphere are strategically placed in and around the property. Go Bali takes guests on a self-guided tour of the resort's cultural and history sites, from the iconic Big Buddha statue beside the Main Bar to the sacred Balinese temple located within the resort.
The Balinese Swing, adorned with original Balinese sculptures, and the newly remodelled Beach Bar, both offer stunning views of the ocean. The Beach Bar will provide customers wanting to unwind with a cocktail in hand and live music at sunset, in addition to serving freshly squeezed juices throughout the day.
4. Taste the local cuisine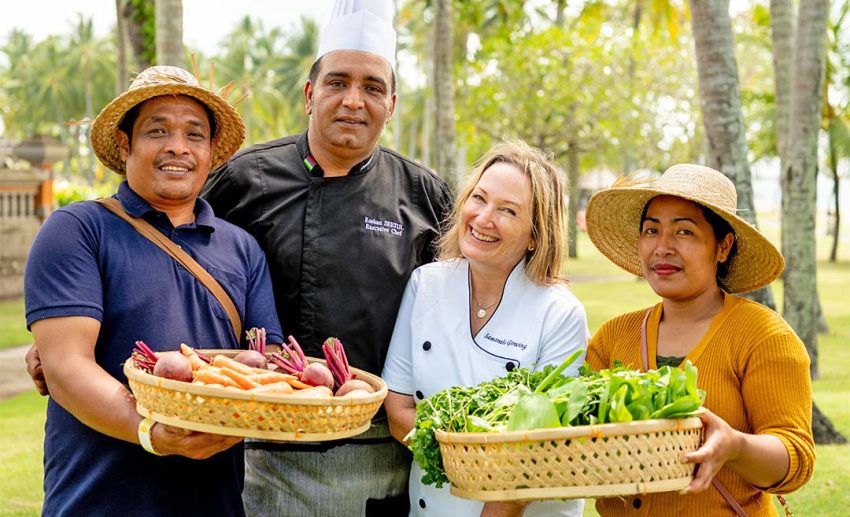 The new Makan on Wheels food cart, which is part of Club Med's all-inclusive package, will bring guests a variety of Indonesian delicacies throughout the day. The Deck Gourmet Lounge's menu has been updated to include healthier options in addition to the fresh seafood and regional flavours that foodies will enjoy.
As part of Club Med's commitment to promoting sustainable agriculture of locally and ethically sourced products, the new menu will include pesticide-free produce freshly grown by the families of Bukit Mesari Farmers Group as part of the Green Farmers programme in partnership with NGO Agrisud, an initiative that Club Med Bali has supported since 2014.
At the Balinese cooking workshops, aspiring chefs can also acquire new skills and bring home new native dishes as they start on a gastronomic trip with their families and loved ones.
5. Club Med Play
Club Med Bali has also blended our physical and virtual worlds to keep pace with the surge of digitalisation driven by the pandemic. Club Med Play, a digital treasure hunt, allows guests to discover more about the flora, fauna, and culture of Bali while spending a quiet afternoon with their families. Just download the mobile app and start hunting from your room.
6. The Amazing Family! programme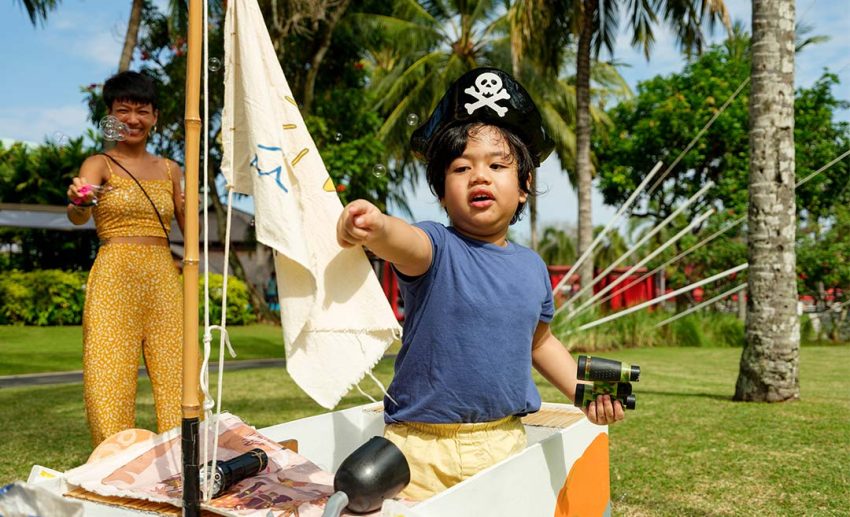 Club Med Bali, the first Club Med resort in Southeast Asia to adopt Club Med's award-winning Amazing Family! programme, will offer families additional possibilities to make unforgettable experiences with their loved ones.
Through a dedicated itinerary of family activities and amenities well-suited to the multi-generational family, Club Med Bali will reinforce the importance of reconnecting with family through the programme's five main focuses — energising sports and games of Time to Move, collaborative activities of Time to Play, caring for nature and the environment with Time to Care, a treasure hunt for the family with Time to Quest, and family parties with Time to Celebrate.
7. Mini Club Med +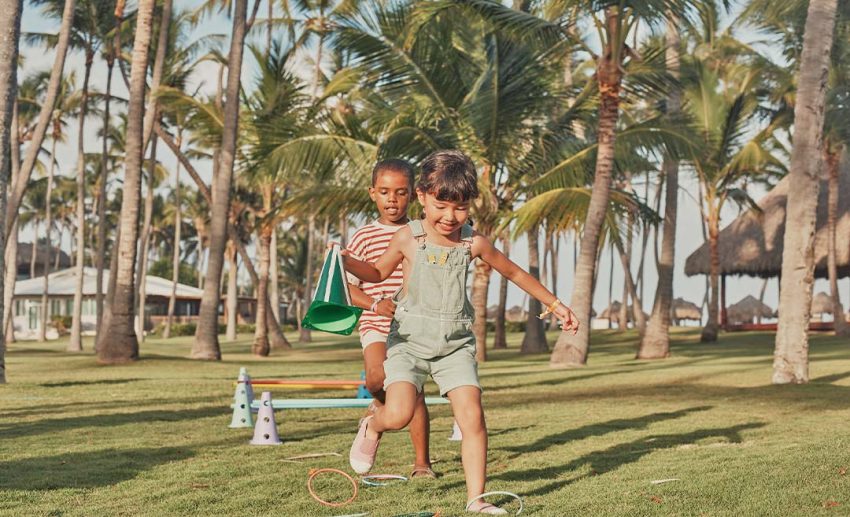 As a follow-up to its well-regarded Kids Club, Club Med has introduced the Mini Club Med +, a new in-resort childcare service built on the principles of positive education.
The Mini Club Med + provides children with a playful, cooperative, and kind environment in which to learn and grow their soft skills while on vacation. Activities aimed to help children discover and develop their talents are being offered at Mini Club Med+.
With so many great activities and entertainment waiting at Club Med Bali, now is the perfect time to plan a trip to the sunny isle for a slice of fun.
*All images courtesy of Club Med Bali.