Dreaming of going to the happiest place on Earth — Disneyland, that is — but cant (yet)? Well, now you can have all the happy vibes delivered to you instead! shopDisney's Malaysia store is now live and we couldn't be more excited!
The online platform full of character-themed merchandise recently went live and features collectables, fashion and accessory products, as well as home decor, stationery, gifts, and toys inspired by Disney's characters.
What to buy
Winnie the Pooh and Mickey Mouse fans can now purchase the Mickey Mouse: The Main Attraction limited edition series, the Disney x COACH line, and a homeware catalogue inspired by their favourite characters all in one seamless online space.
The best part of it all is that they also have official Disney Parks goods available as well such as Spirit Jerseys, Loungefly Backpacks, and Ear Headbands. So you won't have to fly to Disneyland to buy merchandise previously sold solely there.
In addition to Disney and Pixar-related things (like Turning Red), fans can get their hands on everything else that falls under the Disney brand, including Star Wars and Marvel merchandise. So, if the force is strong with you, feel free to geek out.
Don't forget to add a little Disney flair to your wardrobe while you're at it! Their Disney-themed clothing and accessories are available in both kid and adult sizes.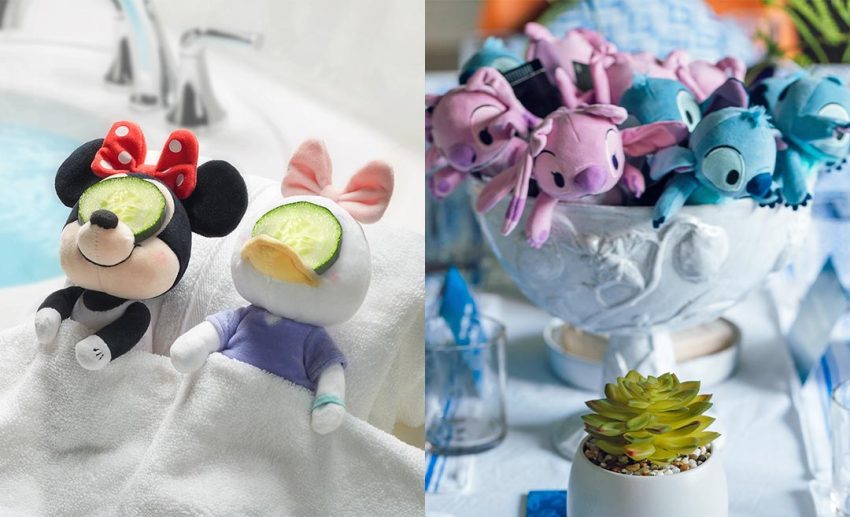 Plush toys from the Disney nuiMOs line will also be available at the shopDisney Malaysia. The small toys can be customised by the owner to suit his or her preferences and mood. The Sakura series, among other exclusive lines created by The Disney Store Japan, will also be available on the platform.
Fast fingers and faster shopping
What's great is that with the new dedicated online space, Disney has assured you shoppers and fans of faster shipping times and new merchandise every week. Seriously, just take all our money now! We're eyeing that mega-cute Winnie the Pooh cookie jar.