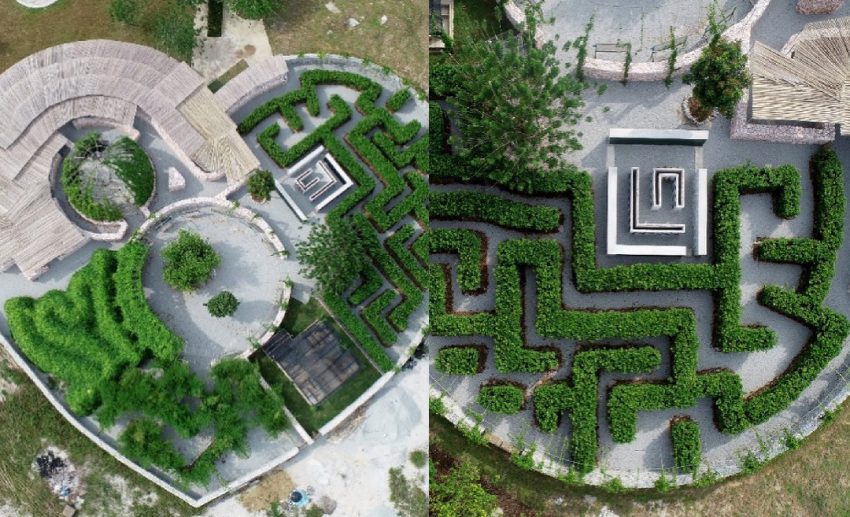 Subscribe to our new

Telegram

channel for the latest updates.



From incredible limestone cave temples to the rich history of tin mining, Ipoh, the capital city of Perak, is crawling with wonders and excitement. Ipoh's many natural wonders, quirky boutique hotels, and delicious heritage recipes are starting to gain recognition after Lonely Planet placed this heritage city in 6th place on their list of must-visit places in 2016 — a recognition that's long overdue!
Perak's most recent attraction for tourists to immerse themselves in the state's rich history; specifically in the era of tin ore mining. It's also the largest 'Maze Park' in Malaysia. Maze Garden, also known as Taman Sesat, is a 2,972.89 square metre heart-shaped garden built on a plot of ground spanning 1 acre (0.4047 hectares) and costing around RM35 million (including the construction of a halal seafood restaurant).
The Maze Garden Tanjung Tualang (MGTT) is situated in Tanjung Tualang Tin Dredge No 5, and it is a sight to behold. This former tin mining site features 1,001 stories of the tin miners who worked there during Perak's tin ore mining industry's golden age.
Not only is the location Instagram-worthy, but it's also a terrific spot to learn about history while strolling around with your family.
A breathtakingly gorgeous area, it's also historically significant, since you'll be able to view tin dredgers that are over 82 years old. Many of its historical artefacts are on show in the Anjung@TT5 gallery. It also exhibits tin dredge equipment and tools, as well as vintage photographs and information panels that depict historical tin mining data.
When the maze resumes operations, new Standard Operating Procedures (SOPs) which previously allowed for 20 trips each day will now only allow for eight. Every excursion will be accompanied by a tour guide. In addition, 30 participants were previously allowed to participate in one group, but now, the number is limited to only 10 people per group.
The admission fee to MGTT remains the same at RM5 per person and is open daily from 9am to 6pm.
Those of us who do not live in Perak, however, will have to wait a while until we can visit the garden in person. In the meantime, we'll have to settle for virtual tours of the garden every Monday, Wednesday, or Saturday from 10am to 3pm.
Learn more about Tanjung Tualang Tin Dredge No. 5: