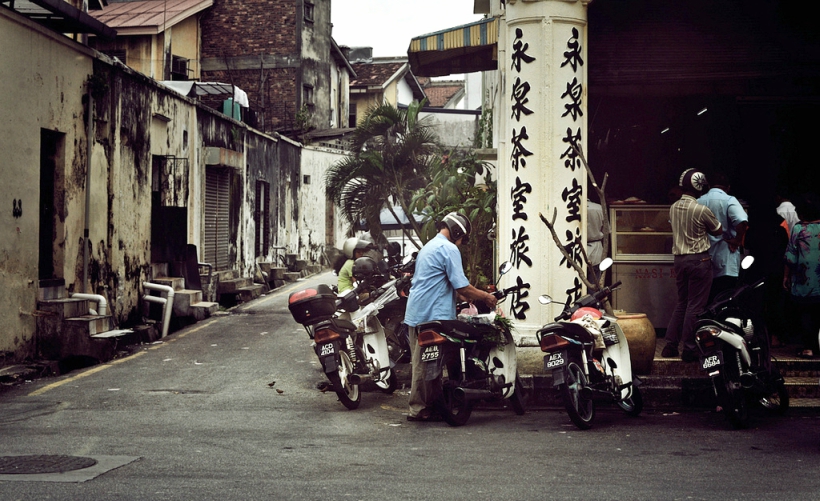 What is Ipoh known for? Some say it's good for a day trip, some say it has amazing food, while others say it's a little heritage centre. To me, however, it has everything – great food, interesting places to visit and it's a mere two-hour drive from Kuala Lumpur. Since Lonely Planet named this capital city of Perak, a state in central Peninsula Malaysia, as one of the best places to go in Asia, there have been numerous posts on social media about her best and often hidden gems. I couldn't believe that such amazing places actually existed right under my nose, so I decided to explore Ipoh and experience the town for myself. Here are my top four recommendations:
Tasik Cermin (Mirror Lake)
Location (GPS coordinates) 4.559169,101.119575
Admission Free
Best time to go 10am-4pm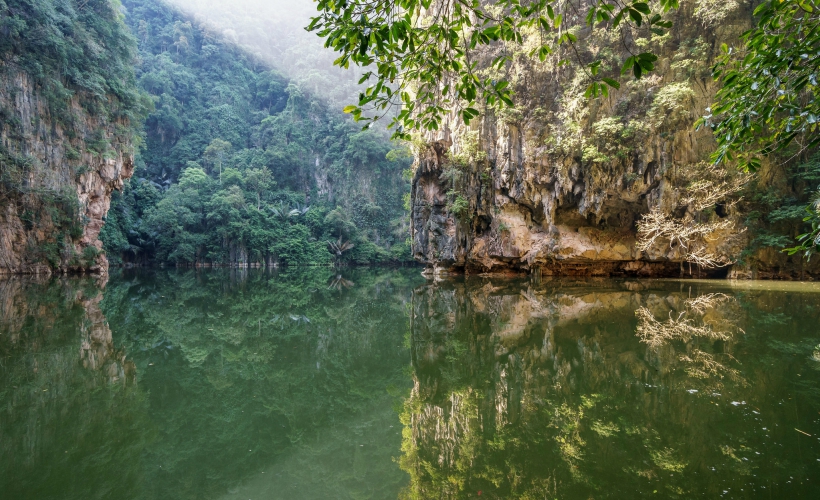 Tasik Cermin is near Ipoh's city centre, but is very well hidden. It took my friends and I almost an hour of asking around to find it as we kept going to the wrong places. Even Waze couldn't pinpoint its exact location! We almost gave up, but when we eventually located the lake, it was well worth the hassle. The road to Tasik Cermin was pretty dusty and muddy at the time of our visit, so we never thought that such a picturesque lake would be waiting at the end of our search. Living up to its name, the clear and still waters reflect everything in perfect detail. It's also a great spot for a picnic.
Gunung Lang Recreational Park
Location Off Jalan Kuala Kangsar; exact location can be found on Waze
Admission Fee for the boat ride as follows: RM3 for adults; RM1.50 for children and senior citizens
Best time to go 2pm-5pm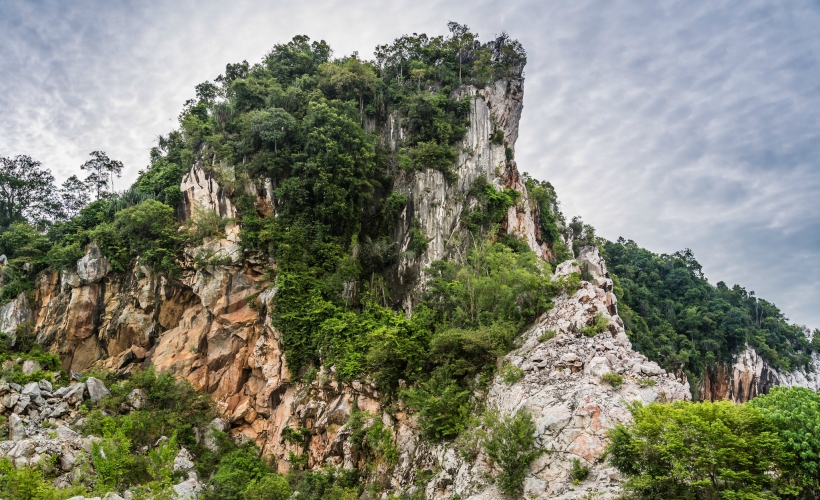 If you love being surrounded by nature, this is the perfect place to go to, and it's just 15-20 minutes by car from Ipoh. I suggest just kicking back, enjoying a relaxing day and packing a picnic basket for the outing. Admission to the park is free, and you can also take a 10-minute boat ride to the other side of the park. As you meander through the breathtaking lake and small hills, you will feel as if you're in a wonderland. On this other side of the park is a small animal farm that's home to deer, monkeys and ostriches. Be careful when carrying things though, as the monkeys are not confined to a cage. At the far end of the park, near the tower, lies a cave that you can explore if you're up for some adventure – but check the boat schedule and make sure you have enough time for that extra adventure.
Concubine Lane
Location Jalan Panglima, Ipoh Old Town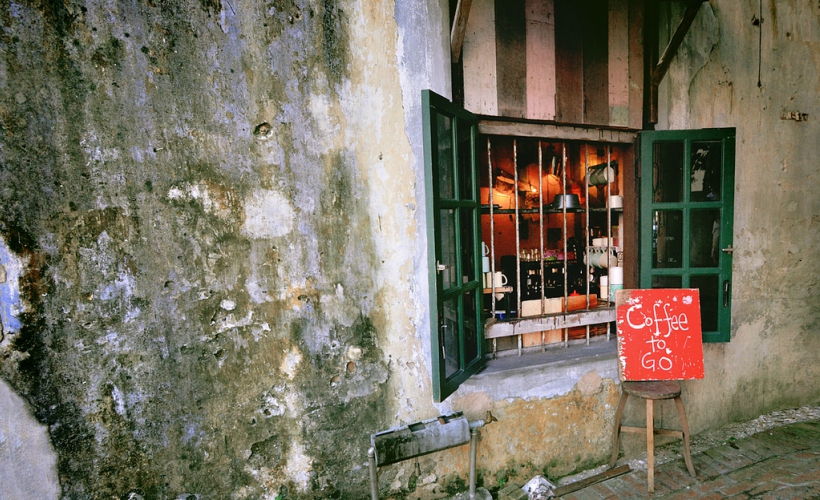 My mum told me that back in the day, there wasn't much at Concubine Lane. Today, however, it is filled with small stalls and cafes, decorated with mural and boasts plenty of lovely Instagram-worthy nooks and crannies. The lane is a short stretch, but a lively and happening one (note that everything closes around 3pm-4pm).
One of my favourite stops here is the Meiko Kaiso Shop. What first caught my eye are the cacti and succulents that they sell outside the shop. If you are into making your own terrariums, they sell three cacti or succulents for only RM10, which is very cheap! Head up to the second and third floors that have been transformed into a gallery displaying antiques and retro collectibles including furniture, vinyl records and music players. The owner of this place has done a really good job creating an antique, rustic vibe. Entrance fee to the gallery is RM2 per person.
Another place I visited is a little cotton candy stall outside the Eesha Herbal Shop. I've seen many posts on Instagram of this cotton candy and wondered why its so popular. When I saw it with my own eyes, I understood why – the cotton candy is larger than usual, sports vibrant colours and different shapes. It's hard to resist and bought one for myself at just RM5.
Kong Heng
Location Jalan Bandar Timah, Ipoh Old Town (across the road from Concubine Lane)
Opens 10am-4pm
Ipoh Old Town's best-known landmarks are known collectively as Kong Heng – a cluster of pre-war buildings housing several popular outlets. There's Sekeping Kong Heng, a boutique accommodation; Plan B, a trendy café that has its roots in Kuala Lumpur; Kong Heng Square, comprising a number of cafes, food kiosks and souvenir shops; and finally, Kong Heng Kopitiam, which is always crowded from breakfast till lunch (the kai si hor fun, or rice noodles in soup with pulled chicken, is known as one of the best in town).
Suffice to say, whether for food or recreation, there's plenty to see and do in Ipoh.
---
 Read our last Travel Tale:
---
Here's your chance to get published on Zafigo! We want your most interesting Travel Tales, from memorable adventures to heartwarming encounters, scrumptious local food to surreal experiences, and everything in between.
They can be in any form and length –short stories, top tips, diary entries, even poems and videos. Zafigo is read by women travellers the world over, so your stories will be shared to all corners of the globe.
Email your stories to editor@zafigo.com with the subject line 'Travel Tales'. Include your profile photo and contact details. Published stories will receive a token sum.