[box color="#14afa9″]Subscribe to our new Telegram channel for the latest updates.[/box]
We're already down to the last six weeks of the year and there doesn't seem to be any sign of movement control orders dying down. At one point, we were at least able to holiday within the country, but now we're back to not being able to even leave our states. To ease this stress, #teamZafigo will be featuring accommodations within each state you can book to get a weekend away to blow off some steam.
Here are some pretty neat stays in the state of Perak for Perakians to unwind at and take away some of the pandemic blues. Read on!
1. Ipoh Bali Hotel, Ipoh
Missing the beautiful island of Bali? This beautiful property in the heart of Ipoh town will give you that Bali high without having to take a three-hour flight. The hotel's decor features Balinese-inspired architecture and interior design; the natural woods, and traditional textiles and furnishing really amps up the island vibes. There's a rooftop terrace where you can watch the sunset over Ipoh while enjoying an evening tipple. Yes, we know you'll be missing the beach, but just bring your own tunes, rustle up your favourite cocktails, get some great food, and you're ready for a beautiful weekend of rest and relaxation!
Website | Facebook | Instagram 
2. Sentosa Villa, Taiping 
Just a five-minute drive from the Taiping Lake Gardens is Sentosa Villa. Spend your days here strolling through their tropical gardens to take in the lush green surroundings, swimming in their outdoor pool, or getting a massage at the spa. You can also indulge in activities like ATV drives and horse riding at the nearby Adventure Park Larut. You can also hire free bikes on the property to ride around the area, or trek up Maxwell Hill which is just two minutes away.
3. Hermitage Boutique House, Taiping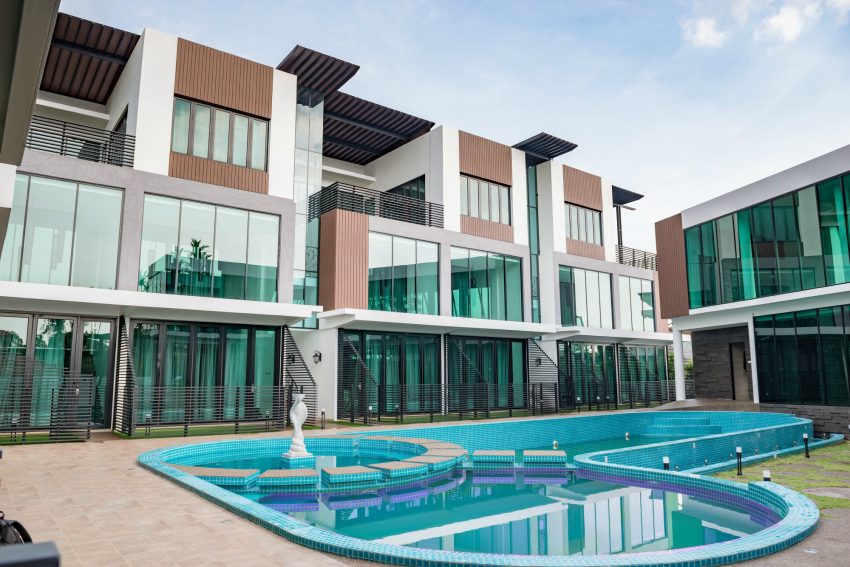 Nestled in the sanctuary that is the Taiping Lake Gardens, you will enjoy a peaceful stay at the Hermitage Boutique House in Taiping. With Maxwell Hills neighbouring the property, your staycation is guaranteed to be one of serenity and tranquillity. With several suites on offer, you can make this a private and safe getaway for some quality family time.
4. Rick Resort, Teluk Intan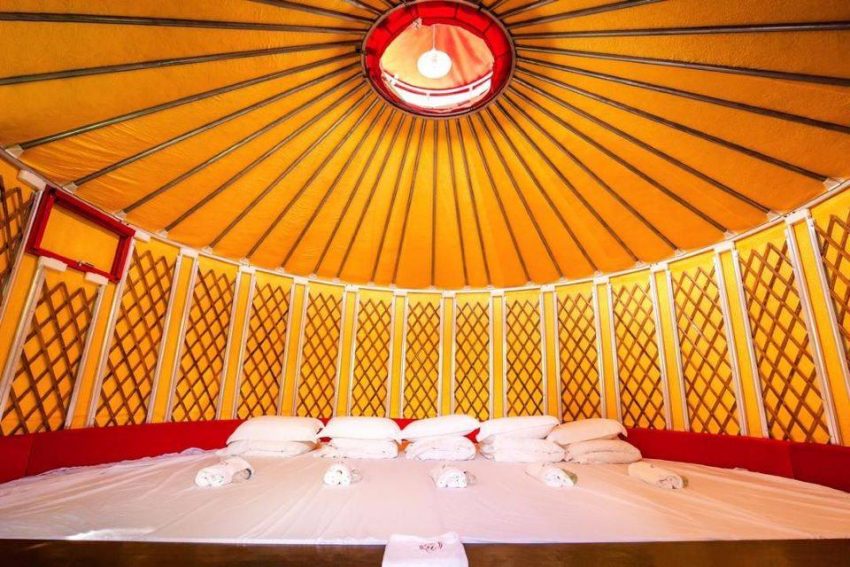 Ever heard of a yurt? It's a circular dwelling space made of flexible plots that are then covered in fabric. It's the primary home style of people in Central Asia, namely Mongolia. The good people at Rick Resort have brought the quaint, unique, and colourful experience of staying in a Mongolian yurt right here to the small town of Teluk Intan. Just because we can't travel, doesn't mean we can't experience the world in our own backyard.
5.
Grand Kampar Hotel, Kampar
Get a feel of Spain at the Ramirense-style Grand Kampar Hotel in Kampar, Perak. This 155-room establishment is close to some eco-recreation activities spots where you can partake in bird-watching, spelunking, trekking, fishing, abseiling, and even white water rafting. Foodies can also rejoice, as there are several restaurants and bistros nearby that are famous for their mouth-watering offerings like the town's famous fishball noodles and chicken biscuits.
Website | Facebook | Instagram
Follow Zafigo on Instagram, Facebook, and Twitter. Sign up to our bi-weekly newsletter and get your dose of travel tales, tips, updates, and inspiration to fuel your next adventure! 
[vc_row][vc_column][zf_post_boxes widget_hide_desc="true" num_post="3″ post_id="36893, 39325, 38412″][/vc_column][/vc_row]