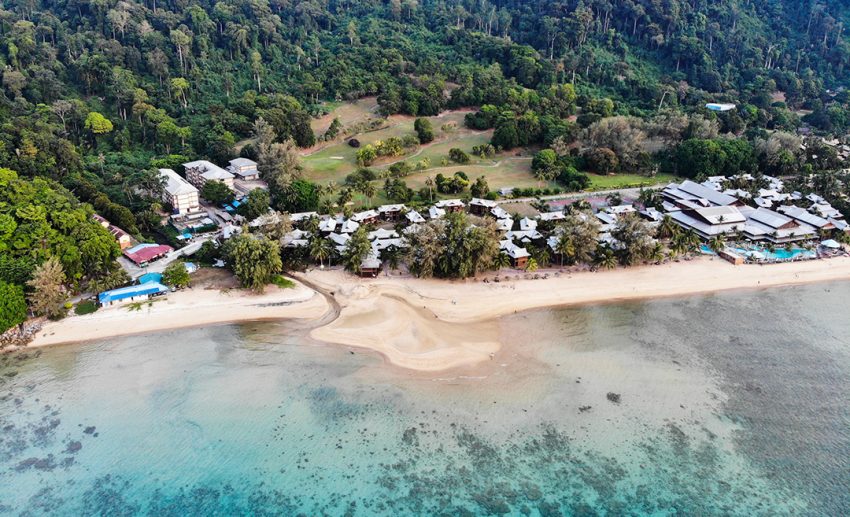 Subscribe to our new

Telegram

channel for the latest updates.



Those of you longing for a holiday out of state or just want to balik kampung, you may soon look forward to some positive news. All you need is a little more patience. The government has decided that interstate travel and tourism-related pursuits will be allowed when 90% of adults in Malaysia are vaccinated against COVID-19, the Prime Minister announced yesterday.
Datuk Seri Ismail Sabri Yaakob, who chairs the special committee managing the COVID-19 pandemic, said allowing the opening of tourism centres, islands or tourism areas together with interstate activities being allowed is based on data and analysis done by the Health Ministry.
As of Tuesday, Malaysia had fully vaccinated 80% of its adult population or 57.5% of its total population.
More sectors reopening
The PM also announced that the special committee had decided that tourism centres, tourism premises or tourism products such as zoos, farms, aquariums, snorkelling, scuba diving, fishing tourism, and forest parks (taman rimba) will be allowed to operate in all phases of the National Recovery Plan (NRP) from 1 October, 2021 onwards, with the requirement for all operators and visitors to be fully vaccinated against COVID-19.
He also said the special committee today decided to also allow spa businesses, wellness centres, and health massages from October 1 onwards, but also with the requirement for both operators and visitors to have already been fully vaccinated.
Malaysia expects to fully reopen the economy by the end of October when nearly all of its adult population will be vaccinated.
Keen holidaymakers
While the Langkawi travel bubble saw massive success, reports indicate that Melaka and Tioman are also seeing a steady stream of bookings since their reopening was announced. However, Melaka's Chief Minister has just said that it won't be reopening to domestic tourism on 1 October as initially planned. The state will instead wait until the country reaches a 90% vaccination rate. On the flipside, Penang's state government is hoping to reopen the island in mid-October, provided the island state can achieve its targeted vaccination rate.
To ensure smooth sailing, the Pahang government has set up the Tioman Task Force comprising various agencies and departments to monitor and enforce standard operating procedure (SOP) compliance when the tourism sector in Pulau Tioman reopens on 1 October. The task force is chaired by the Rompin District Officer and has six committees, including pandemic, security, entry point control, tourism, urban beautification, and community.
Pangkor is also set to join Malaysia's list of travel bubble destinations by reopening on 1 November.
The case for cautious travel
Supporting the decision of opening up more tourism spots is the Malaysian Association of Tour and Travel Agents (MATTA). They are hopeful that more destinations can be included in the travel bubble at a quicker pace as Malaysia's tourism industry is on the verge of collapse and desperately needs a financial lifeline from the country's national budget in 2022.
On the other hand, some industry players are still urging taking a cautious approach to the reopening of Genting Highlands, Melaka, and Tioman Island. Rightly so, as precautions need to be ramped up ahead of reopening to avoid a further rise in COVID-19 cases.
Malaysian Inbound Tourism Association deputy president, Mint Leong, said it is necessary for the authorities to conduct training on the SOPs for all business stakeholders in the three destinations prior to reopening.
Even though many SOPs have been relaxed over the past few weeks, we should always be vigilant when out and about and not to let your guard down. Remember that even fully vaccinated people can contract the COVID-19 virus, so keep your masks on, keep your distance, and be a responsible citizen.