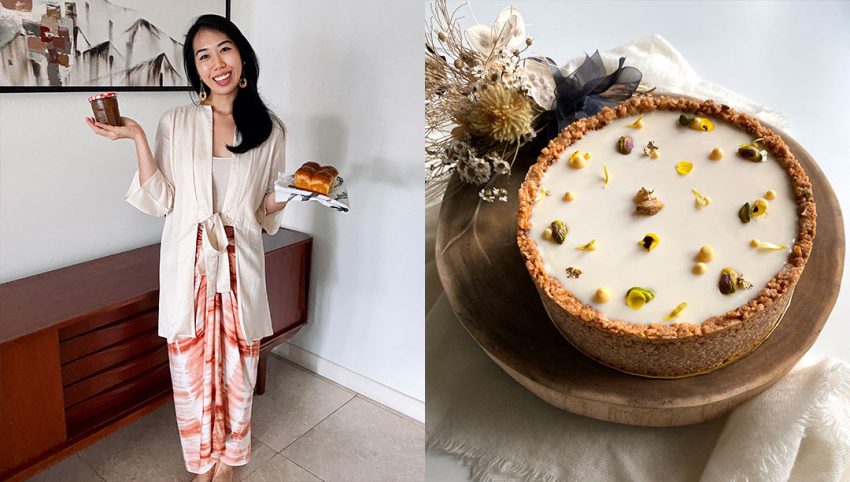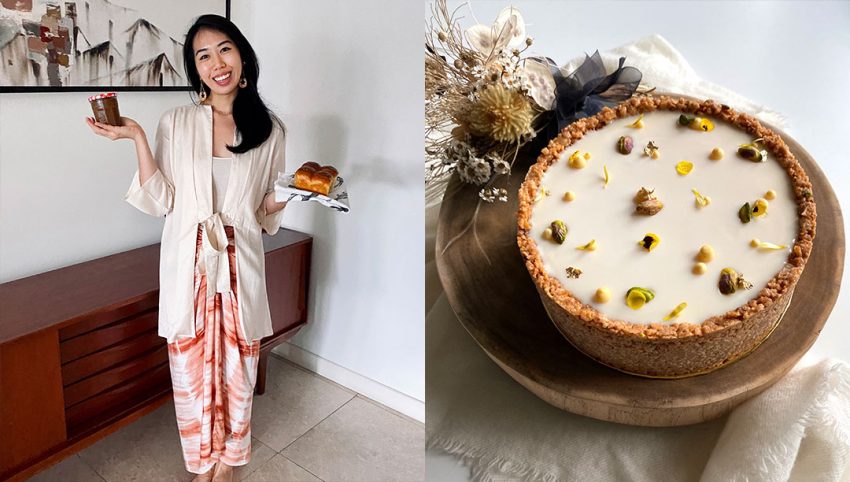 Subscribe to our new

Telegram

channel for the latest updates.
Food is at the centre of our lives. We turn to it when we're celebrating a milestone with our loved ones, when we're binge-watching a tv show, and when we need comfort.
When exploring the world of food, or the background of it, some of the conversations are on sustainability and why women aren't given the same opportunities to lead kitchens as men.
To understand more of this area, we spoke to Zooe Wong, a chef whose craft has been served around the world including Nobu Kuala Lumpur, Saison (USA), Ed.ju Omakase, Blackwattle (Singapore), Nouri (Singapore), and Birdsong (USA).
We discussed her ideal menu and places to eat, how consumers can get involved in uplifting and empowering more female representation in the kitchen, and increasing accessibility to food.
Did you have a dish you wanted to master making before leaving Malaysia?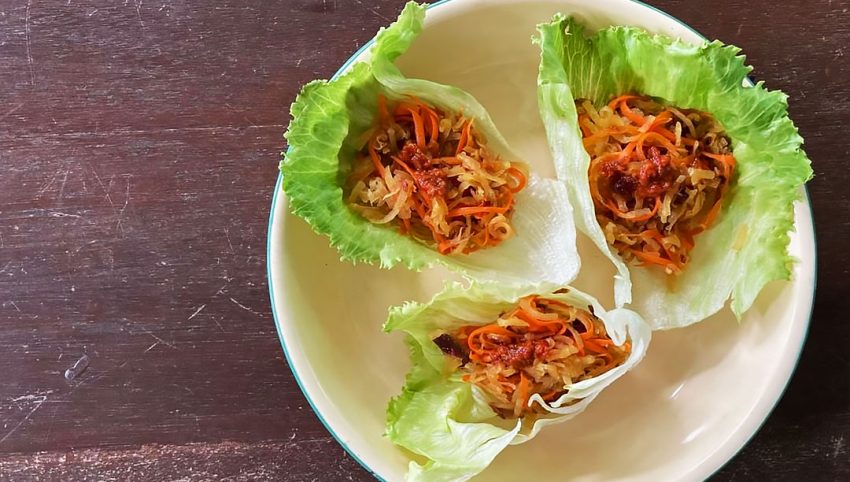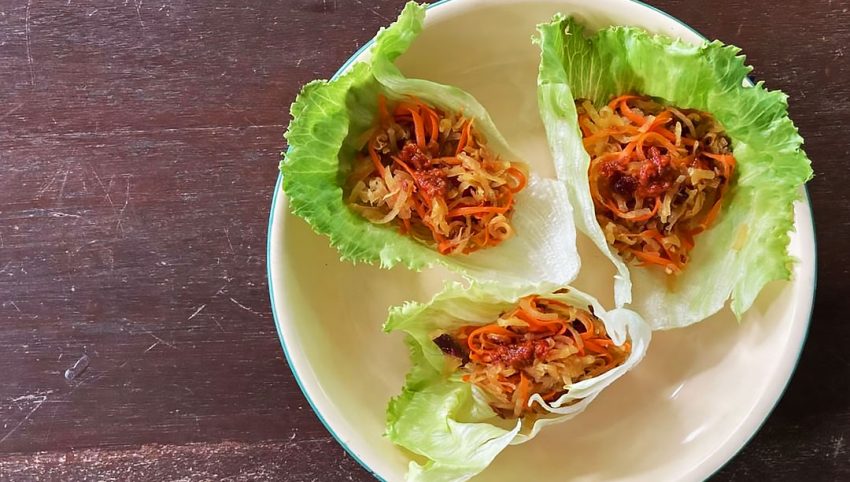 Jiu hu char (stir-fried yam bean with shredded cuttlefish). Which is funny, because to this day, I have never made it for myself. I kind of love that it's something I only have when my family cooks it. Different dishes hit a different place sometimes and this one, for me, is sentimental and speaks of being home. 
You mentioned wanting to learn more about sustainability and the growth of food systems. Why is it important?
If you look back on the arc of humanity, much of how we live has been shaped by food – how we've foraged or hunted for it, how we've grown or raised it. The structures of our societies, our built environment, the fundamental relationships we have with the land and other living things: all connected to the ways we feed ourselves.
We (big 'We') still grapple with hunger, in large part due to inequality, not lack of resources. Our population continues to grow. Agriculture is at once a huge contributor to human-induced climate change and deeply affected by those changes.
The question of how we feed ourselves is inextricable from our contemplations about what the world will/should look like. The actions we take or don't take are inextricable from the world we and future generations will live in.
There is significant data showing that there aren't many women who are head chefs and owners, and we know this issue is systemic.
I came up in a very particular slice of the industry. It's starting to look and feel different now, thankfully and finally.
To continue on this healthier path, we must acknowledge the sources of much of the inequality. In addition to the 'usual' reasons women are pushed out of professional settings, many kitchen and restaurant cultures are unfriendly to women (sometimes even hostile) and unequal coverage and publicity don't help – who is given the mic matters.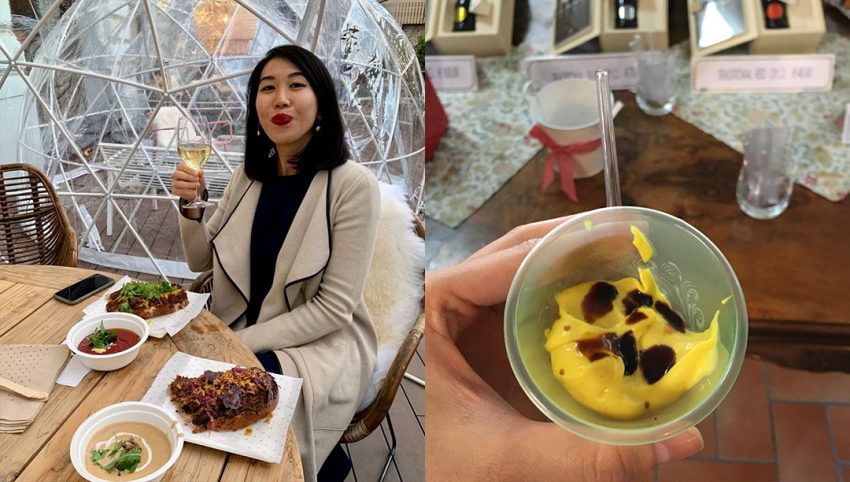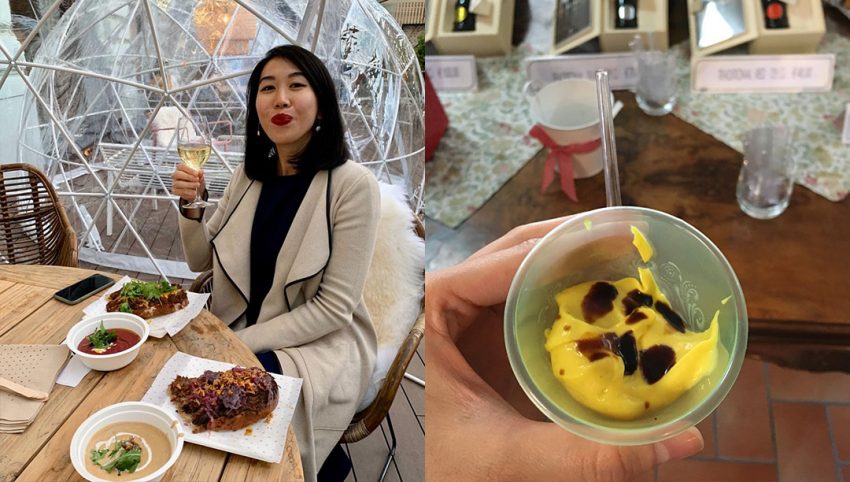 Is there anything consumers can do to change that?
Educate yourself on where you choose to eat; the kind of food business you're supporting. I don't just mean eat at women-owned and run establishments, which you should obviously do. Do a quick search if you can. If the words 'harassment', 'misconduct', or 'abuse' come up, well, maybe look for other options. Food media and journalism play a big part in this, as much as we are gunning for systemic change from within the restaurant industry.
Be kinder to restaurant staff, a small thing like basic human decency does a lot towards giving jobs dignity. This allows us to view our work more seriously, to hold ourselves to higher standards. This then extends to how we treat our colleagues, male or female. Extrapolate outwards and upwards and there you go. Call me utopian, but I believe that our industry will be better.
What are some of the changes you'd make if you had your own establishment? Paint us the ideal Zoee Wong space.
Somewhere where the culture and impact are given as much thought and weight as the food and service, and as consistently. This isn't revolutionary, but it very often slips through the cracks given the intense, in-the-moment pace of high-performing restaurants. There's a tension between cultivating a healthy, longer-term mindset and the need to push at 1000% to get through a challenging day or service.
But places that exist in that tension do thrive in our industry. I suspect there's some special sauce to be found in there somewhere – an equilibrium or flux that enables sustainability and meaningful growth. I do think it's a delicate dance that needs to be choreographed and practiced intentionally. I'm still learning it.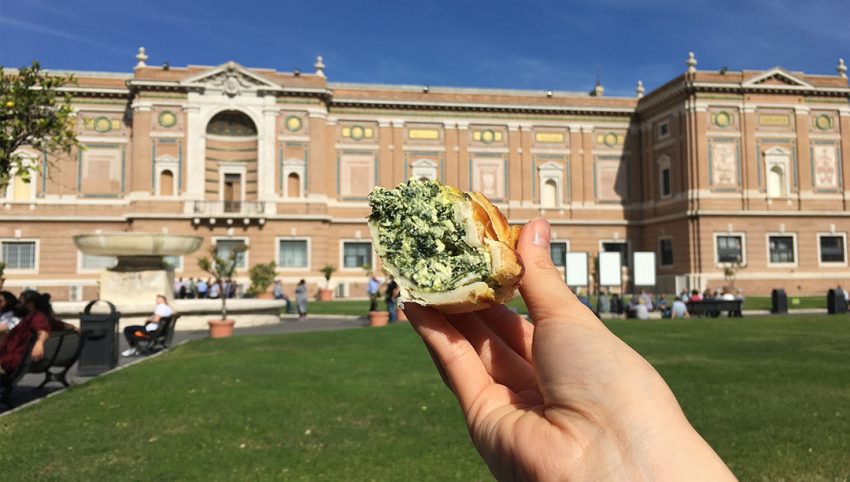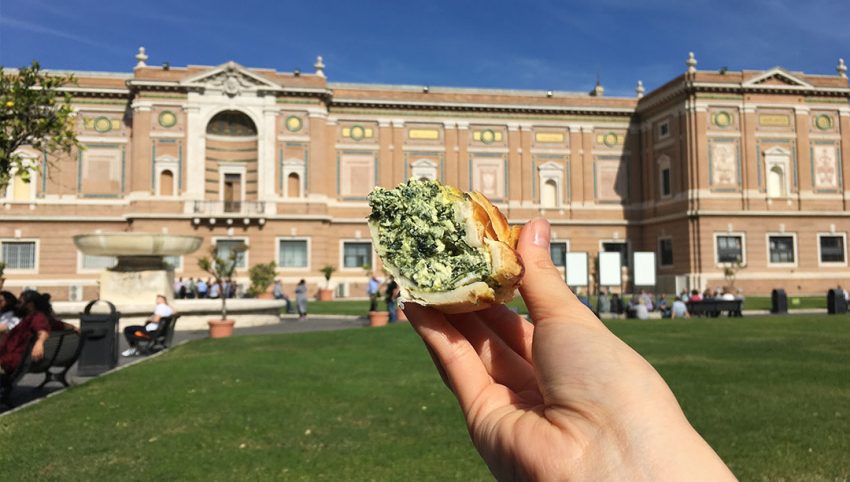 There is a perception that we're "paying a lot for a small amount" when we eat at fine dining restaurants. Our guess is that we look at food as more for survival than enjoyment; this is a luxury. How can we look at it differently?
In these types of restaurants, that's most likely by hands and minds that have trained for years to be able to put food out at the standards we expect of ourselves and that you expect of us. The meal has to be served on something, with something to eat it with. Multiply all of that by 12 to 15 courses. The meal also has to be served somewhere – rent and utilities are unglamorous realities for us all. Now, who is serving your food or keeping your glasses filled? Did you ask them something about your meal or drink? They had to learn all of that and figure out how to add poise, grace, and warmth.
There are certainly cheaper ways to dine than eating at a fine dining restaurant. None of this is a value judgement of less expensive restaurants. The maths is necessarily different for different types of establishments. You will be disappointed if you use the same measuring stick for all of them.
In its truest form, fine dining – which is a limiting term – is about a lot more than pretty plates and fancy dining rooms. It is about continuously pushing our craft forward in tangible and intangible ways. It is about honouring the produce and the people behind that produce in the best ways we know. It is about giving all that we can of ourselves to the creation of a beautiful, time-stopping experience. We are human and we don't always attain all of those things. But that is what we work 14 hours a day on our feet for, cuts and burns aplenty, for years and years.
We understand that you don't come to a fine dining restaurant to satiate your physical hunger*. So, understand that you're not just 'paying for the food'. If the phrase 'value for money' comes to mind, perhaps take a moment to consider how you want to assign that value.
*You should be sated – say something if you aren't. A lot of 'nice' places will do their best to accommodate.
Which dish is the most underrated in Malaysia?
Kaya toast and soft-boiled eggs.
If you're having a rough day, what's your comfort food of choice?
Toast.
You can't go wrong with toast. So, where are your favourite places in the world to eat?
Some of the places on my list represent incredible culinary and hospitality experiences. But for the most part, these all represent the best of what a meal can do: distill food, time, place, and people into a moment of warmth and nourishment that extends beyond the physical. Not in order:
Saison, SF
Blue Hill, NY
Pollen, Avignon
Snacks eaten while walking through a food market, or produce tasted on a small farm, or oysters by the ocean
A meal at the dining table of the home of someone you love
Tell us a bit about Food Relief Project, what are some of the projects you're working on and how can people get involved?
Food Relief Project is an initiative that addresses food insecurity in our underserved communities by channeling donated funds through small local food businesses. We are sending out tasty, wholesome meals cooked with high-quality ingredients by people who truly care about feeding other people well (and paying them a living wage to do so).
I think the way we feed the most vulnerable amongst us says so much about who we are as a society. Increasing access to meals like these allows us to be part of the solution to the problem at hand, while working towards a fairer, more generative food future. This initiative speaks to our time and our world that is increasingly attuned – rightfully so, I believe – to issues of justice, equity, and sustainability. It seems more pressing than ever for us to consider these issues in the context of food.
I'm also in the midst of organising some (virtual) events with Chefs' Manifesto. They engage chefs as advocates for improved food systems. We are hoping to organise more Malaysian chefs around this cause, and together, increase awareness amongst the public and seek and implement localised solutions.
If I could, I might actually just ask people to dig a little deeper into understanding how food is grown and raised. We Malaysians are all about the makan. For a lot of us though, it is easy to lose sight of the resources, labour, love, and time that go into producing our food. I think if we understood all of that a little bit better, we would be far more conscientious, compassionate eaters.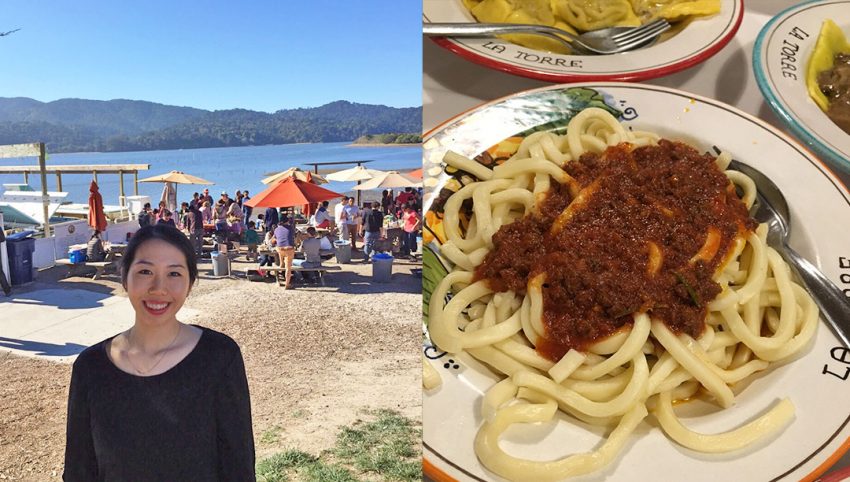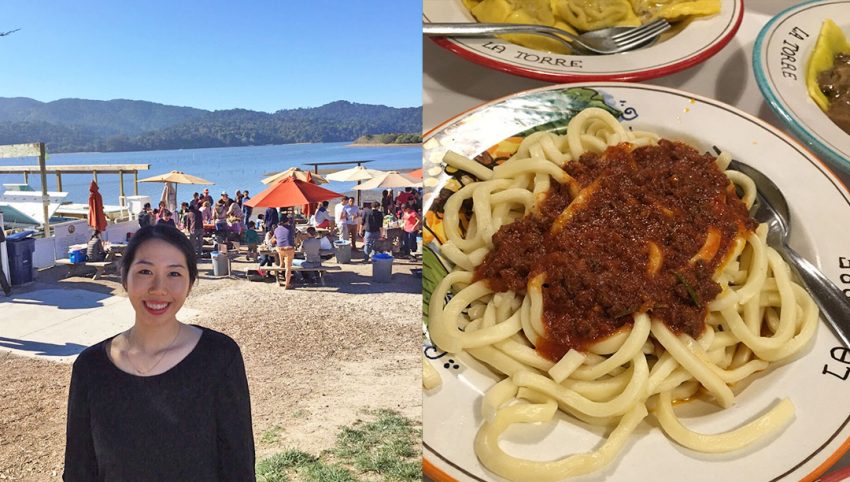 If you had to curate a menu to represent your favourite places in the world, what's going on the menu?
This is not a menu I would cook and it would be an… eclectic-and-potentially painful menu for someone to attempt to eat in its entirety.
Small bites of Malaysian dishes to start (for obvious reasons)
Jiu hu char, of course
Yee sang (reminds me of my kong kong (grandfather))
Satay with a very peanutty peanut sauce
RM2 nasi lemak
Ballotine of guinea fowl with pommes tournées, glazed vegetables, turned mushrooms, and jus (I adored my time in culinary school – classically-trained, what can I say?)
Mum's smoked salmon penne
Dad's garlic fried rice
Gyu-don (beef and rice bowl) by the train station in Tokyo, uni (sea urchin) toast from Saison, pici pasta from the basement restaurant by the clock tower in Siena, 40-year old aceto balsamico (balsamic vinegar) on vanilla custard in a tiny tasting cup in Parma, truffle butter on toast in Provence with truffle-hunting dogs asleep in the corner (some of the most transcendent bites of food I've had)
Are you full yet? Too bad.
Pulut tai tai and kuih bingka ubi
Mangosteens
Bon bons while walking around Borough Market (Sunday London ritual)
A croissant from Tartine Bakery (don't look at me like that)
St. Honoré (Le Cordon Bleu again, and my favourite pastry)
Yesenia's chocolate chip cookie (Birdsong fam)
Lots of wine (preferably champagne, White Burgundy, and orange)
Barrel-aged Negronis from Spiffy Dapper
Coffee (I love coffee, don't enjoy making it, have always lucked into loving people who make it for me)
Add more food to your feed with Zoee here.
[zf_post_boxes widget_hide_desc="true" num_post="3″ post_id="36743, 47377, 45796″]