Subscribe to our new

Telegram

channel for the latest updates.
With the recent reopening of Langkawi tourism to those in Malaysia, there's no better time than now for you and your family to start planning a much-needed getaway to the sunny island. Especially because we all know how much it has to offer in terms of activities and attractions.
With this in mind, Klook has launched the Bring Me To Langka-Wheee! campaign to offer a series of awesome Langkawi deals up to 50% off. Easily plan out your whole Langkawi holiday itineraries on Klook as the platform offers you discounts on attractions, hotel packages, tours, and even car rentals.
There are so many activities to discover, such as island hopping through some of the most beautiful islands, trying out water sports like jet skiing, banana boat rides, and kayaking, visiting wildlife theme parks, cable cars, or even enjoying a gorgeous sunset while having supper on a yacht cruise.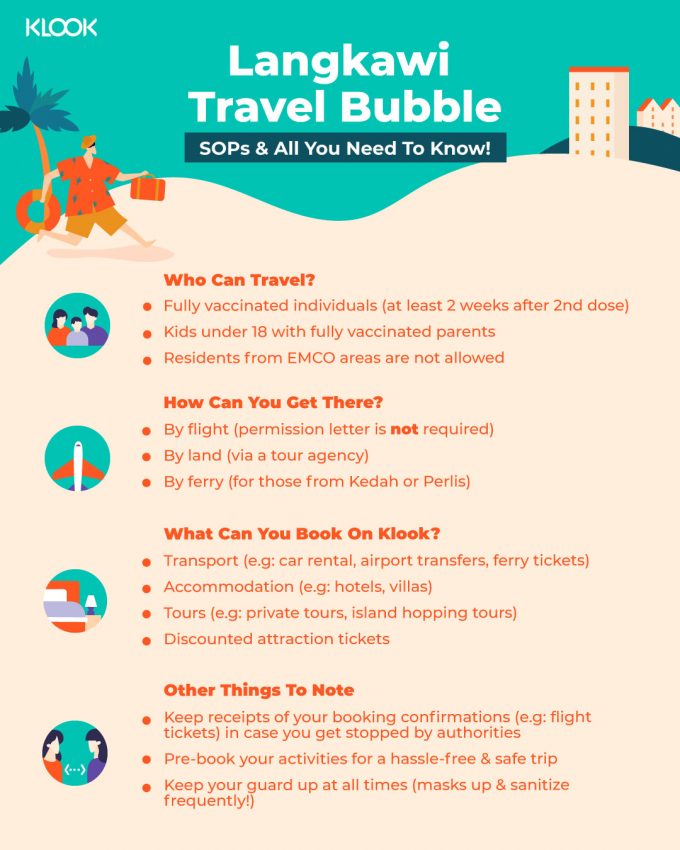 The savings keep snowballing
By purchasing an item on Klook, customers will earn Klook Credits and enjoy more discounts on their next purchase. Additionally, Klook will be offering promo codes of up to RM50 off in limited quantities.
Use these promo codes to get extra discounts on your Langkawi trip. You're welcome.
JOMLANGKAWI: RM15 off all Langkawi activities & tours
LGKHOTELS: RM20 off all Langkawi hotels
LGKCARS: RM15 off Langkawi car rental
Oh, and here are some offers to whet your appetite for adventure:
Private island adventure at Paradise 101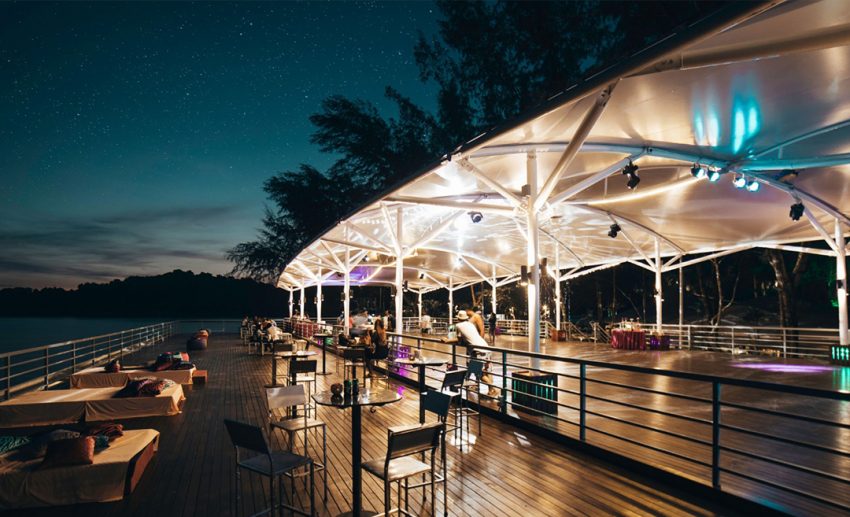 Escape to a paradise away from crowds by catching a speedboat to Paradise 101 — a private island smack in the middle of the Andaman Sea. Surrounded by a long stretch of private beach and swaying casuarina trees, Paradise 101 promises sand, sun, and fun paired with undisturbed tranquility.
You can choose to just sit back and relax or indulge in a variety of watersports available, from banana boat rides to jet skiing, zip-lining, parasailing, and more.
Promo: Up to 85% off
Get the deal here.
Jet ski tour by Mega Water Sports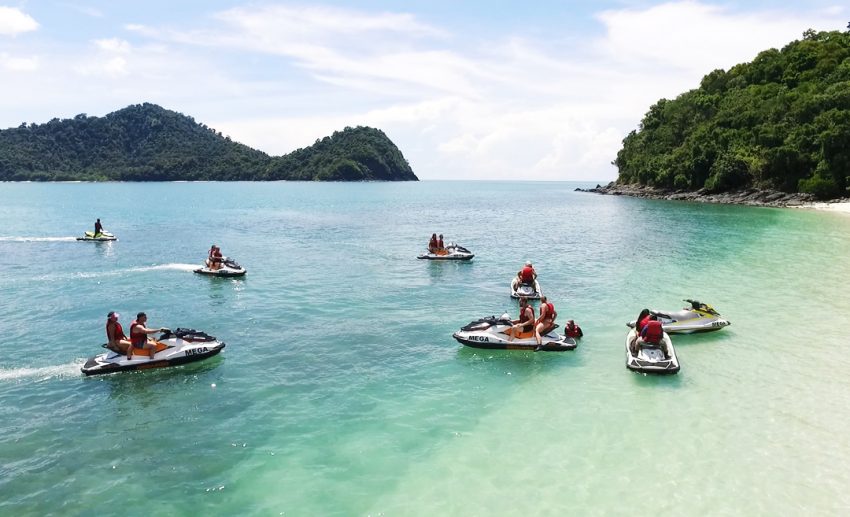 Put on a life jacket, hop on a jet ski and tour eight beautiful islands, including Dayang Bunting Island. The literal translation of 'Island of Pregnant Maiden', it's the largest one in the Langkawi Archipelago. Experience the thrill of speed as you ride your jet ski along the waves of the big blue sea.
Promo: Up to 15% off
Get the deal here.
Sunset dinner cruise experience
Dinner on a luxury ship with views of the sun sinking over the horizon is the perfect way to end your day. Take a sunset dinner cruise with your loved ones and set sail across the beautiful sea – this is an activity not to be missed when visiting Langkawi. Make sure to bring your swimming gear so you can cool off in the saltwater jacuzzi after a delicious meal; if you're lucky, you might even see spinner dolphins and flying fish!
Promo: Up to 33% off
Get the deal here.
Kubang Badak Mangrove river kayaking tour
Hop on a boat and discover secluded coves and beaches. Get a chance to see kingfishers, herons, mudskippers, fiddler crabs, monitor lizards, and indigenous plants. You'll have the whole boat to yourself and your travel companions, so you won't have to worry about rubbing shoulders with strangers.
Promo: 25% off
Get the deal here.
Pulau Payar snorkelling and diving adventures
Visit the only place off Malaysia's west coast with exotic coral reefs and marine life similar to that of the Indian Ocean. See colourful coral beautifully protected, and other exotic marine species like the moray eels, clown fish, baby reef sharks, and more. Choose between offshore snorkelling, snorkelling from the shore, or go for a diving adventure at Pulau Payar marine park.
Promo: Up to 15% off
Get the deal here.
Langkawi hotel packages
While you're there, why not unwind and rejuvenate in a cosy hotel? From luxurious 5-star beachfront resorts and villas with private pools to budget-friendly hotels ideal for outings with friends or family, your ideal tropical vacation begins the moment you book your accommodations.
Promo: Use code LGKHOTELS for an extra RM20 off all Langkawi hotels.
Get the deal here.
Car rental services
Rent a car for your Langkawi excursion to get around quickly and safely! You may rent a car for as little as RM85 per day and pick it up from the Langkawi International Airport or Langkawi town, depending on the size of your travel group (whether it's a compact car, an SUV, or even a commercial van that can fit up to 10 people).
Promo: Use code LGKCARS for an extra RM15 off your car rental booking.
Get the deal here.
While the relaxed guidelines are promising, health officials are still urging that everyone continue taking precautions. We have to do our part in following all the SOPs put in place.