Packed with stunning, white sandy beaches, crystal-clear sapphire waters, rich history and culture, fantastic nightlife, and delicious food and beverages, Greece is a destination that beckons visitors worldwide.
Known for its warm hospitality and friendly locals, it's no wonder that this country is a great holiday destination for female travellers wanting to explore various cities and islands. These islands attract many visitors, making it easier to find accommodations, even if you are a solo female traveller. You can choose from various simple, budget-friendly hotels to luxurious Ionian villa holidays designed to keep you safe and secure.
Over the years, these islands have become one of the best spots to visit, and many come from far and wide to witness its beauty. There are over 20 islands, but seven out of those 20-something offer some of your best experiences. And if you're planning on heading there, our travel guide will have you ready to explore.
Safety on the Ionian Islands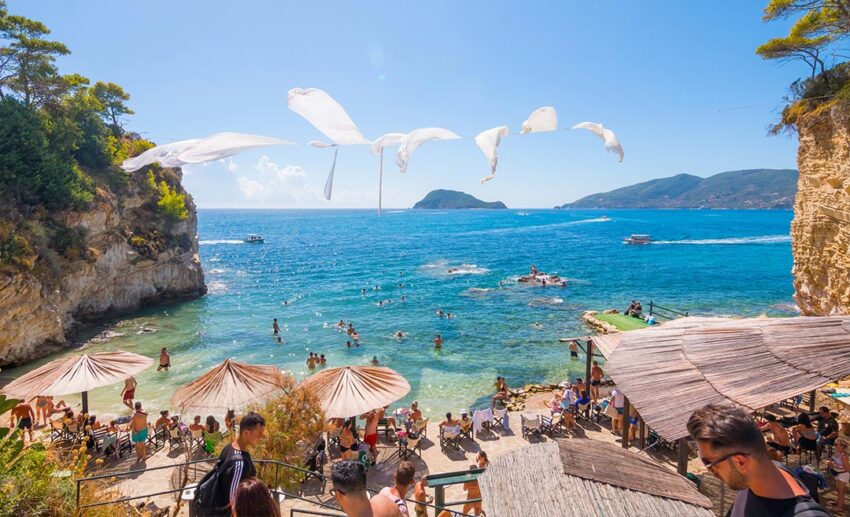 Regarding safety, especially concerning women, Greece is one of the safest countries in Western Europe, so you can move around without fear or apprehension. The country boasts a relatively low crime rate, and most locals are friendly and helpful, but it is always important to stay vigilant when in a foreign country.
You can confidently walk the streets alone, sail the Ionian Sea, go shopping, enjoy dinner at local bars and restaurants, and converse with locals. Most local men are polite and willing to offer assistance, ensuring you can get help whenever needed.
Tips on staying safe when exploring the Ionian Islands
While most female travellers exploring the Ionian Islands alone hardly ever experience any bad incidents, it's still handy to equip yourself with tips and tricks to get by.
• Choose the right accommodation: While Greece's Ionian Islands are undoubtedly safe for solo female travellers, it's crucial to choose suitable accommodations for your safety. Ensure to book a villa in a reputably safe area, and more importantly, do your research.
• Dress appropriately: In Greece, locals tend to have a casual and relaxed approach to dressing. You can comfortably wear shorts and tops when holidaying alone in the Ionian Islands. If you plan to experience the nightlife in Mykonos, consider bringing some party wear. However, covering your arms and dressing modestly is important when visiting monasteries and churches. And it's always a good idea to try and blend in with the locals.
• Research on Greek etiquette: When travelling alone, sending the right signals is important. Understanding Greek etiquette can help you greet people appropriately, such as with a handshake or a kiss on the cheek. Knowing how to greet in crowded places and navigating various social settings is crucial to avoid unintentional inappropriate behaviour.
• Avoid carrying too much cash: When travelling internationally, it's essential to be mindful of the amount of cash you carry with you. Carrying excessive cash can draw unwanted attention. Therefore, you should determine how much money you'll need for the day while exploring the Ionian Islands.
• Learn the language a little: While travelling in Greece and the Ionian Islands, language is not a major concern as many locals speak English in tourist areas. However, learning some basic Greek words before your visit will help you understand and use essential phrases like 'thank you,' 'please,' 'excuse me,' and 'how much is this?' This can enhance your cultural immersion and make interactions with locals smoother.
• Wear minimal jewellery: While exploring the Ionian Islands and enjoying the nightlife at various pubs and clubs, it's best to keep your jewellery minimal. Flaunting expensive bling can draw unwanted attention.
Top spots to explore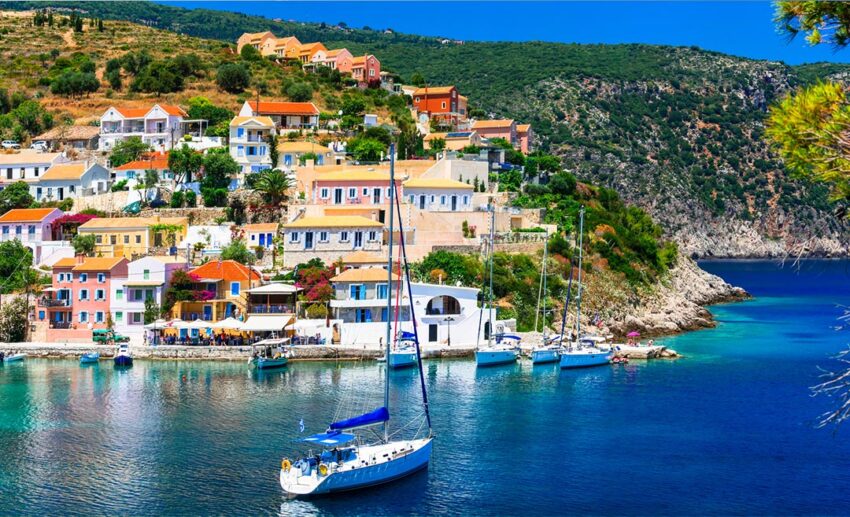 Kefalonia – While visiting the Ionian Islands, be sure not to miss Kefalonia, where you can catch your first glimpse of the Venetian castle. This island is renowned for its two fishing villages, Fiskardo and Asos, as well as attractions such as Myrtos Beach and the Drogarati Cave.
Zante – For an unforgettable beach holiday, Zante stands out as one of the best among the seven islands, providing stunning beaches with turquoise waters. You can also engage in adventurous activities, including exploring underwater caves and hiking through mountainous landscapes. It's worth noting that Zante is the nesting ground for the rare 'Caretta caretta' sea turtles.
Ithaca – With warm waters, clear blue skies, and numerous crystal-clear sapphire waters, Ithaca is one of the islands that gives visitors a more laid-back experience. If you seek a time when you can savour the beauty of Greece and soak in the atmosphere, you must explore Ithaca.
Corfu – Corfu is a top choice for most visitors to the Ionian Islands. This is due to its abundance of historical landmarks, monuments, stunning landscapes, crystal-clear waters, and a cosmopolitan vibe. There's also the white sandy beaches and the opportunities to explore its fascinating food culture.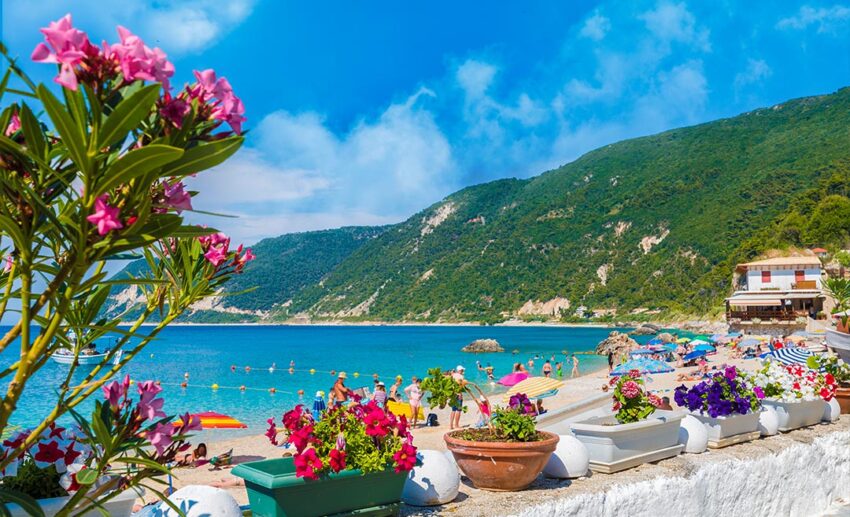 Lefkada – One of the few remarkable things about Lefkada is its breathtaking panoramic views of charming valleys, steep cliffs, and the beautiful beaches that define its geography. The stunning coastline in Lefkada makes it an ideal spot for a beach holiday, even when travelling solo.
Paxos – Dotted with many quaint seafront villages, Paxos is the least commercialized of all the Ionian Islands. Hence, you can enjoy the unspoiled natural landscape and turquoise waters while exploring Paxos on your trip to Greece.
The Ionian Islands can provide a perfect Greek holiday experience as you explore the island beaches, hike the mountains and cliffs, enjoy local food and cuisine and immerse in the local Greek culture.