Travelling is such a fulfilling experience for many reasons. It helps us experience new cultures we would've otherwise never experienced, meet new people, and create unforgettable memories alone, with our loved ones, or even strangers.
However, as we visit more places, it can become difficult to remember where we've been. To help you recall all the places you've been to, travel journalling or record-keeping in some way can help.
Keeping some record of the places you've visited can make you appreciate your travels a lot more or remind you of what you've done there. You can come away with exciting memories and stories of your travels.
You can bond with people through these travel memories too. You can share these memories through social media, your blog, or just by talking to friends and family. When you share your travel experiences, it can inspire others to be travellers themselves and carve their memories.
So, here are some ways to keep track of these travel adventures:
1. Create a custom-designed photo book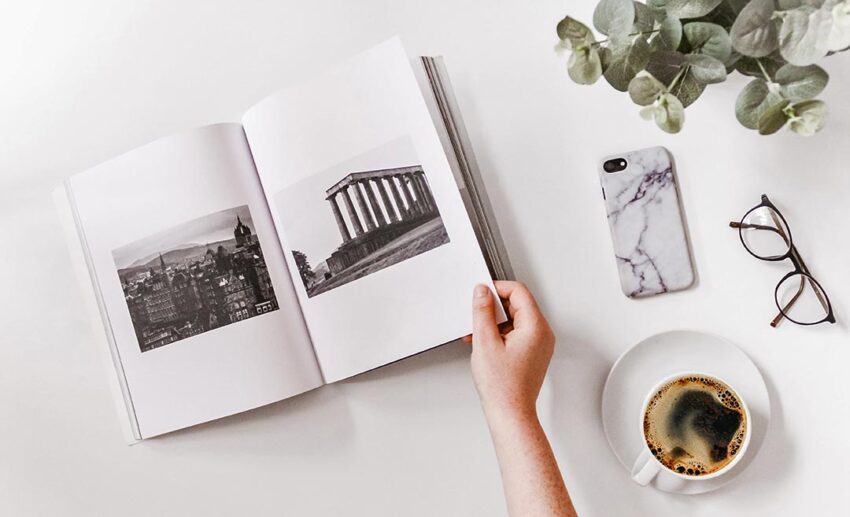 A custom-designed photo book will be brimming with your photos and designs. It is a great idea to use for storing travel memories because you can create a theme that captures the essence of the places you've visited. We'd say that sticking to a theme is an essential tip for custom books. That way, it's easier to track the places you travel to when creating these photo books.
By organising and designing your photos in a book, you can quickly look back at all the places you've been and the memories you've made there. Plus, you can have a reference when sharing your travels with others.
2. Collect fridge magnets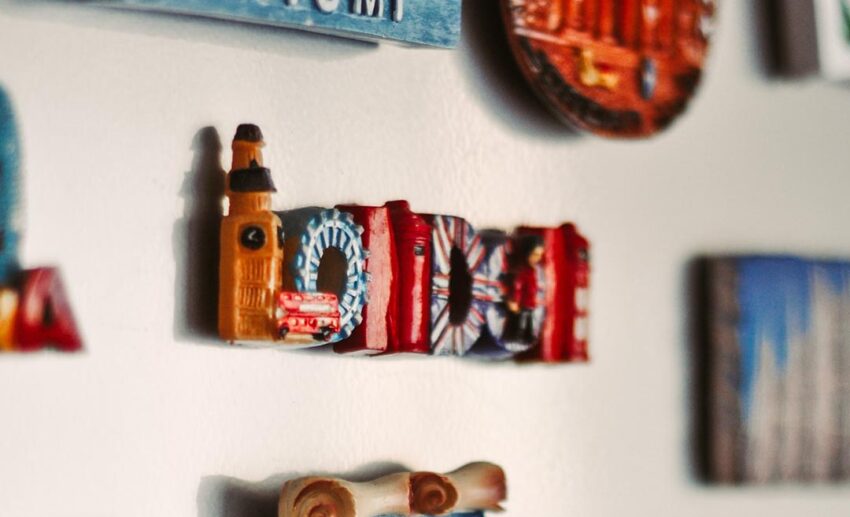 Fridge magnets are also a great way to remember the places you've visited. Once you're back home, you can put them on your fridge as a daily reminder of your travels, so these memories aren't just hidden away.
Each magnet can represent a place you've been to, and you can collect them over time as you travel to new destinations. They can also be great conversation starters when guests come to your home.
If you want to take it a step further, you can get a map and use the fridge magnets to put it up while displaying where you've been. It's a fun and interactive way to remember your travels and plan future trips. Additionally, they make great souvenirs for your loved ones.
3. Push pin map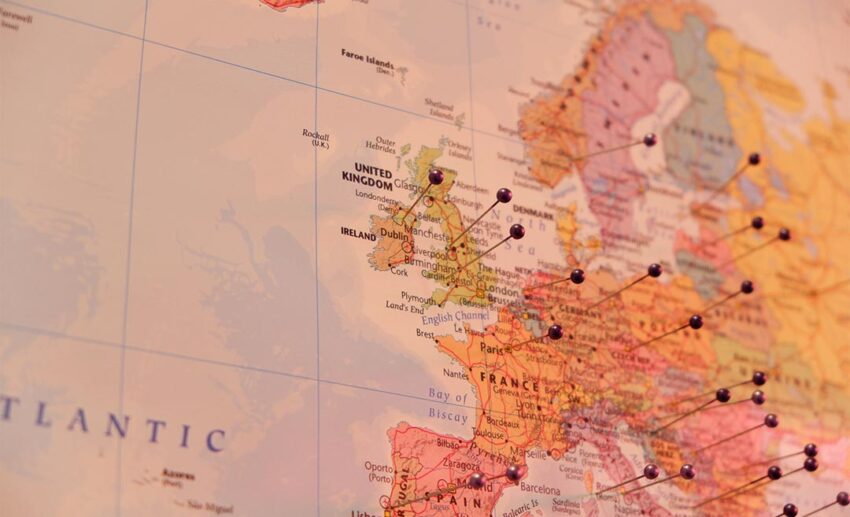 On the topic of getting a map, why not consider getting a push pin map to indicate better where you've travelled to uniquely? It will be so satisfying to see the map fill up with pins the more places you travel to, so consider getting a push pin map to record your travels and display them too!
4. Get tech-savvy
With technology on the rise, travel journal apps have emerged as a convenient and accessible way to capture and store travel memories digitally. These apps allow you to easily organise and search for specific trips or locations and add tags and categories to entries for more efficient searching.
Sharing your experiences with others is also made easy, as travel journal apps allow you to export entries as PDF or other file formats and add friends and family to follow along. Overall, travel journal apps are an excellent option for those who prefer digital record-keeping and want to relive their travel experiences online.
5. Digital photo map
A photo map is a digital map that displays the locations of your photos. You can create one using apps like Google Maps or Polarsteps. If you have your area on when taking these photos, the app can track your photos based on the site.
You can also add notes or comments to each location to remind you of specific memories or experiences from your travels.
To save your travel memories using a photo map, you can take photos of the places you visit and upload them to the map if you didn't turn on your location. Doing this gives you a digital and visual record of your travels that you can look back on to remember your trips and share them with others.
6. Plane ticket collage
One unique way to keep track of the places you travel to is to keep all your travel tickets or transportation ticket stubs while on holiday. You can then compile these tickets per place you've been to and put them in a frame as a collage.
7. Travel journal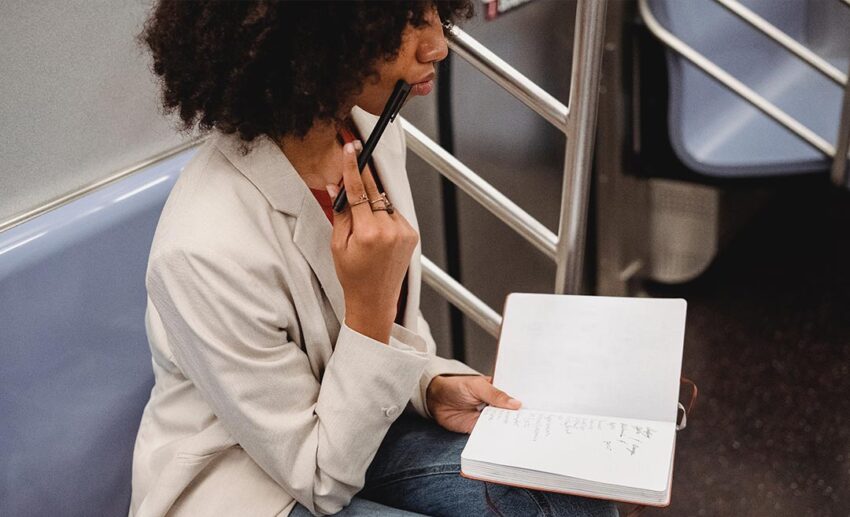 The simplest way to record your travels is through good old pen and paper with a travel journal. If you're an artsy person, you can also create unique sketches and doodles of the places you've been while recording your thoughts on them.
Journalling your travels is especially significant since you're recording your thoughts in that specific moment you may forget.
8. Photo wall displays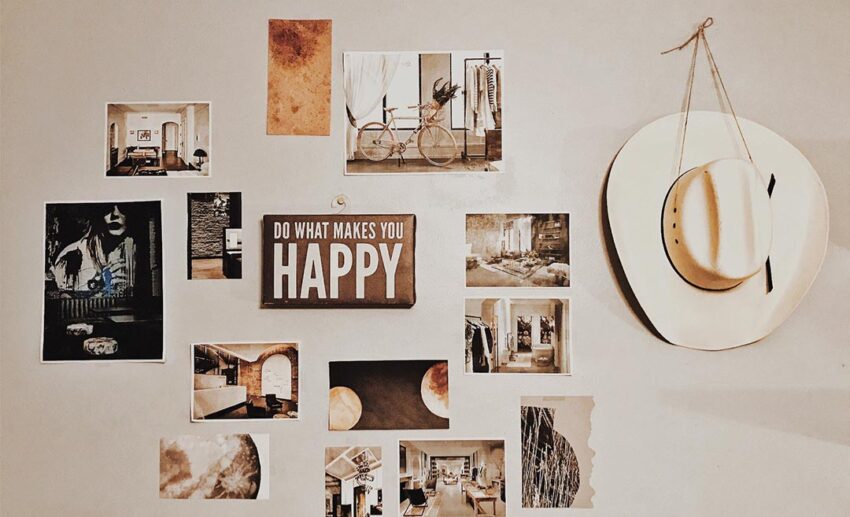 If you truly want to display your travel memories, you can always have a photo wall of your travels. Instead of having just your photos inside a photo book that you will hide away, displaying them on a wall is a great way to showcase all the adventures you've been on.
You can put these photos in a frame or put them up on the wall without framing them. You can display your pictures on a wall in many ways, so it all comes down to your preferences.
In a nutshell, record your travel memories so that you can reflect on them and reminisce. Think of it as immortalising them. You're bound to find something you like from this list, so try out these ideas to enjoy your travels in a new way.