What's the point of travelling the world if you don't even remember what happened? And hey, memories can be faulty. Provide visual evidence to yourself and others by snapping lots of photos of where you visited, what you did, and the amazing highlights of your vacation.
But don't stop there — even if you're not a serial sharer on social media, there are ways you can subtly share your experiences with others. And that's by letting live on in your home as travel mementos! Here are five ways to make your favourite travel memories visible to your guests.
1. Create a canvas print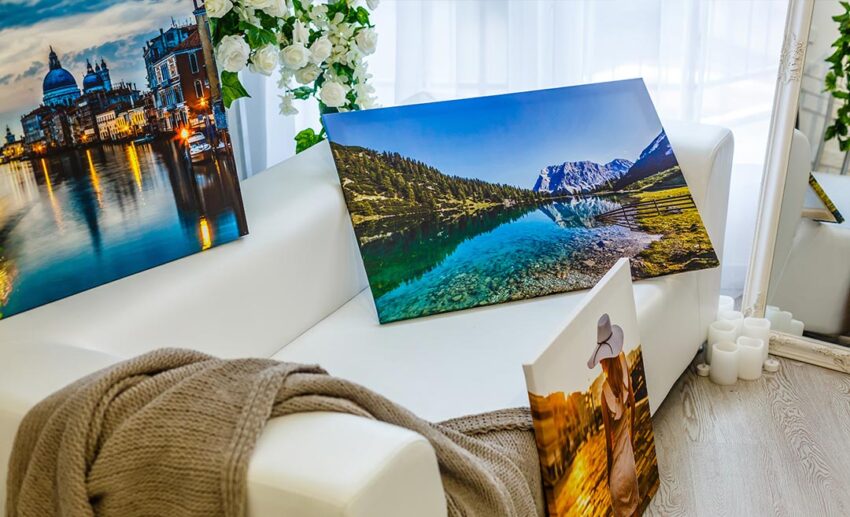 If you have one beautiful photo in your vacation collection that encompasses the mood of the destination as well as the memories you had while vacationing, that could make for a stunning centrepiece in your living room, dining area, or bedroom.
So instead of putting it in a medium-sized picture frame, blow it up to canvas size. You can pay just a little bit to print out an image onto a canvas that displays in vivid colour and is gallery wrapped for effect.
Gallery-wrapped means the fabric is stretched over the frame and folded neatly away to the sides. The clean look is reminiscent of art galleries and gives it a very professional appearance — a great talking piece, especially if you rotate your favourite photo (from various trips) a few times a year.
2. Put together a photobook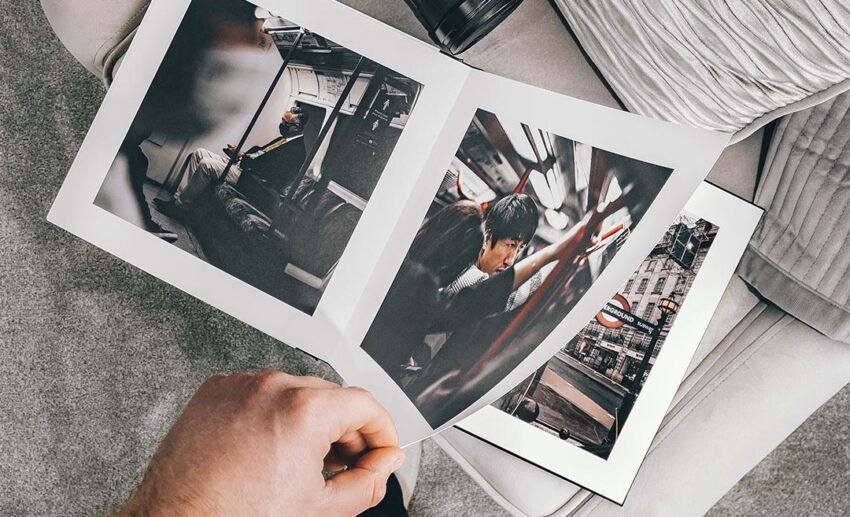 With the help of online digital services, you can turn any custom photos into a pre-designed photo book. Think of photo books as the portable version of a canvas photo and one you can take to dinner parties or when visiting friends. Or you can even gift it to the friends/family you went on that holiday with!
What's to love is that this allows you to immortalise multiple highlights from among all your vacation photos with high-quality printing that looks just like any full-colour book from your local library.
3. Pin up a world map and mark your travels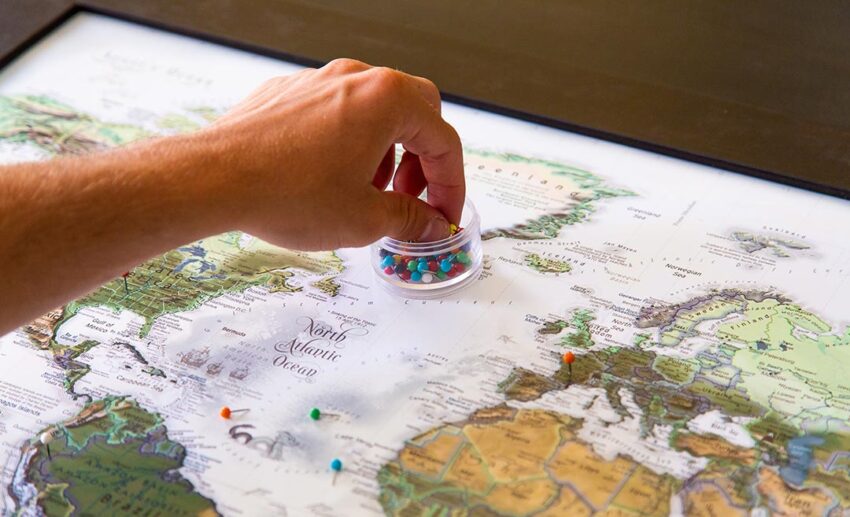 Why not commemorate just how far you've travelled and how much you've seen by pinning all the places you've been on a world map? Make sure it's large and easy to see each country and major city. Then, place a pin or sticker on the map where you have been. this might be a fun one for the kids too!
Alternatively, you can even mark certain regions with a souvenir that you bought from your vacation.
This is not only a great conversation starter with guests, but is also a reminder of just how fortunate you are to have seen so many beautiful places in your life. Don't be shy. Share the memories and talk about the many wonderful sights and people you've met who made the trip memorable.
4. Play a slideshow on your table (or TV)
The age of picture slides is over. Why ask someone if they want to see your trip when you can just have the best family vacation photos constantly rotating on a screen?
You can put a slideshow of your best vacation photos on a digital picture frame easily. Just upload photos to the digital picture frame directly or buy one that's internet ready, which can display photos you share to a cloud folder.
In addition, many modern TVs have the option to install a screensaver for downtime. Imagine having a constant stream of vacation photos appearing on your TV during intermission from the big game or a movie the whole family attends. It'll be nice to see rather than ads.
5. Turn your living room into an art gallery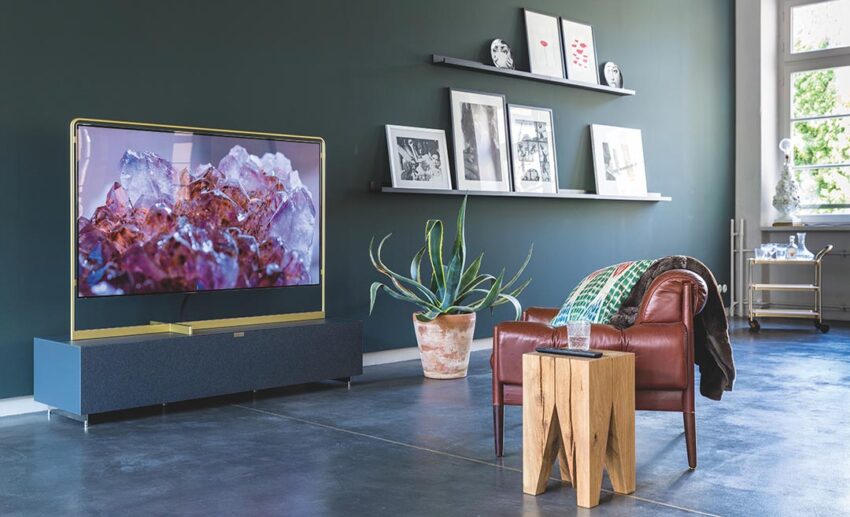 But hey, why go techno when you can go retro? There is still something very charming about putting medium to large vacation photos in traditional picture frames and hanging them on the wall.
Most white-walled rooms today look kind of empty. You can add a little flair to your living spaces by hanging up some of the best vacation photos on the wall and creating a gallery of memories in each room.
With every new trip you take, you can add to the wall. One day, you might have a wall of photos telling a wonderful story of your travels in a timeline of sorts.
Alternatively, you can collect fine art from local artists wherever you go. Beautiful paintings usually get people talking, and it opens up a chance for you to share about the time you went to so-and-so place or visited a special gallery and what not.
As they say, photos or it didn't happen!