As World Photography Day (19 August 2023) approaches, it's time to dust off your camera, charge those batteries, and let your inner wanderlust mingle with your artistic flair. And what better way to do that than by exploring a curated collection of exquisite hotels from around the world?
These hidden gems not only promise a luxurious stay but also serve as perfect canvases for your photography journey.
Ras Al Khaimah, UAE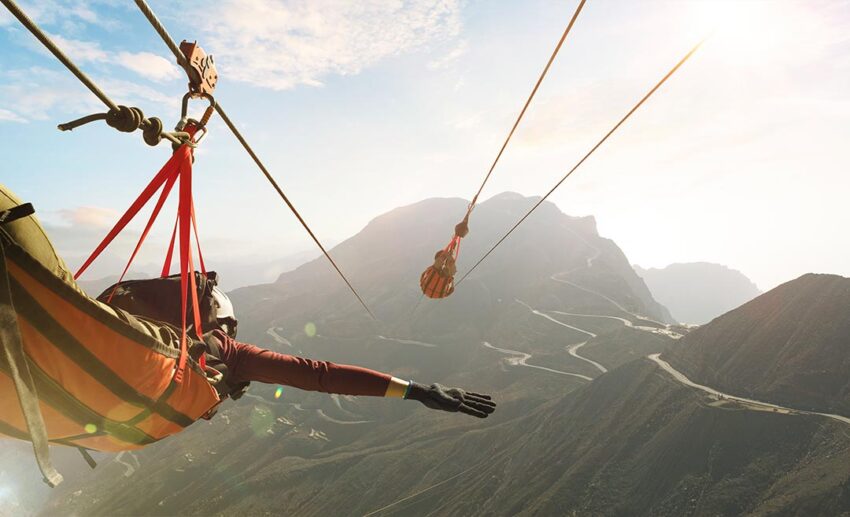 Ras Al Khaimah's rich heritage spans over seven thousand years, making it a prime destination for those seeking a genuine, yet convenient, taste of Arabia. In addition to its pristine beaches, mangrove forests, and terracotta dunes, the Emirate also offers breathtaking views of the majestic Hajar mountains, including the UAE's highest mountain peak, Jebel Jais, which is home to the longest zipline in the whole world.
Jamaica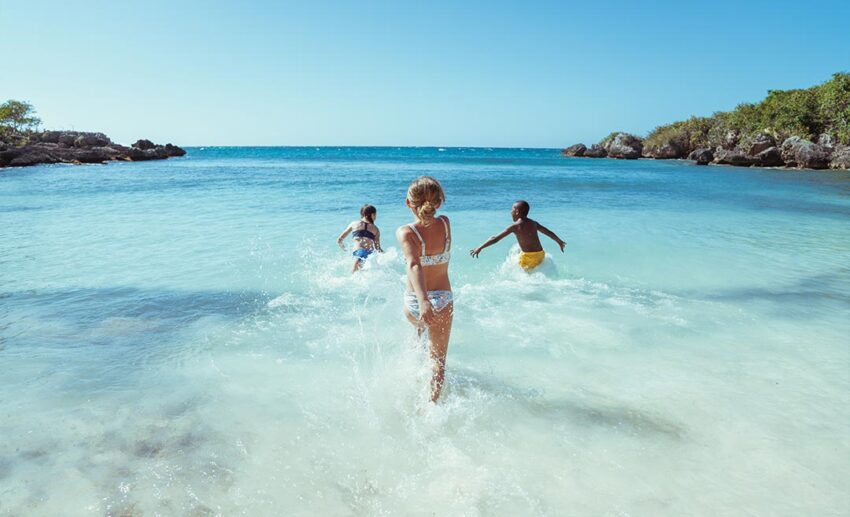 Jamaica's scenery is a breathtaking patchwork of azure seas, verdant mountains, and golden sands that calls with an irresistible tropical paradise appeal. From the cascading waters of Dunn's River Falls to the vibrant bustle of Kingston's markets, this island nation is a tapestry of colours, sounds, and flavours. Negril's famous Seven Mile Beach offers a canvas of soft sand and clear waters, perfect for lazy sun-soaked days or exhilarating water sports.
Cullinan Belek, Turkey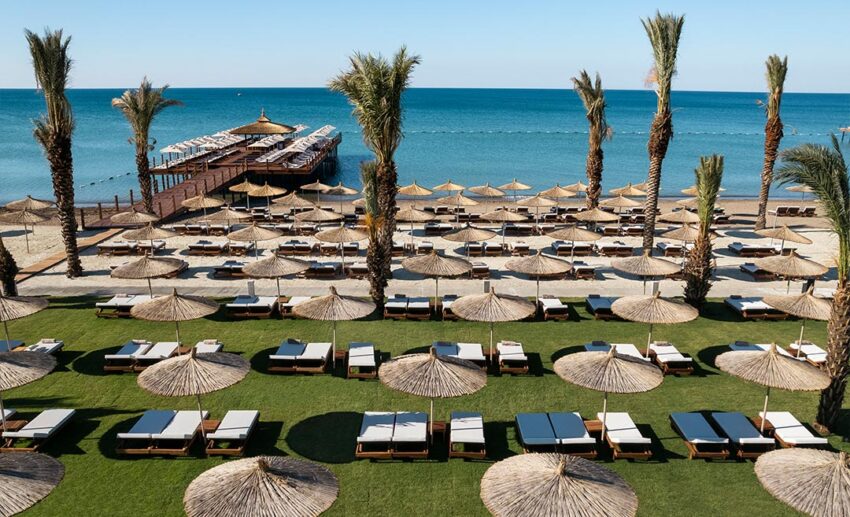 Experience breathtaking 360-degree views of the coast at the resort's private white-sand beach and dock. As you stroll through the charming streets, discover remnants of Turkey's rich history––from the ancient city of Perge to the awe-inspiring Aspendos Theater, where the echoes of centuries-old performances still resonate.
Ajul Luxury Hotel & Spa Resort Halkidiki, Greece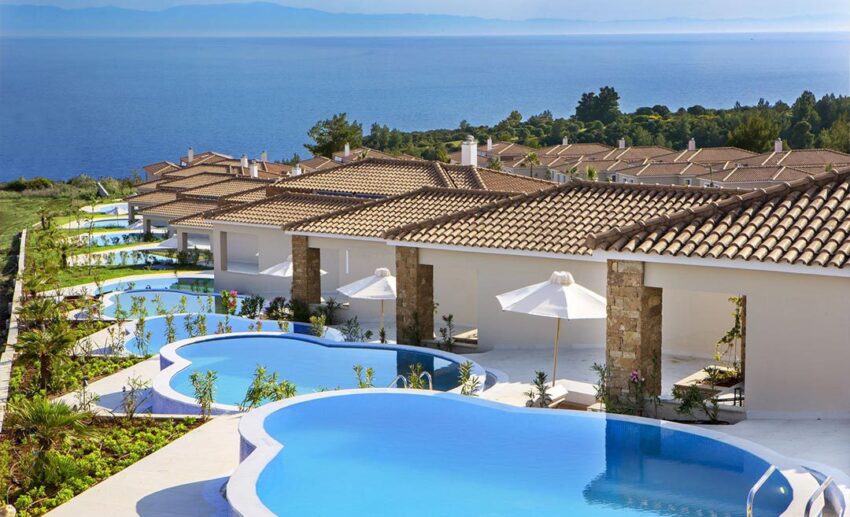 What is better than a home away from home? At the Ajul Luxury Hotel & Spa Resort, guests can enjoy an unforgettable stay at a picture-perfect location with all the comforts a house would bring. The hotel seamlessly blends richness and peace, in perfect harmony with its tranquil natural environment, including a soft pebble beach and lush forest.
Kouros Hotel & Suites, Mykonos, Greece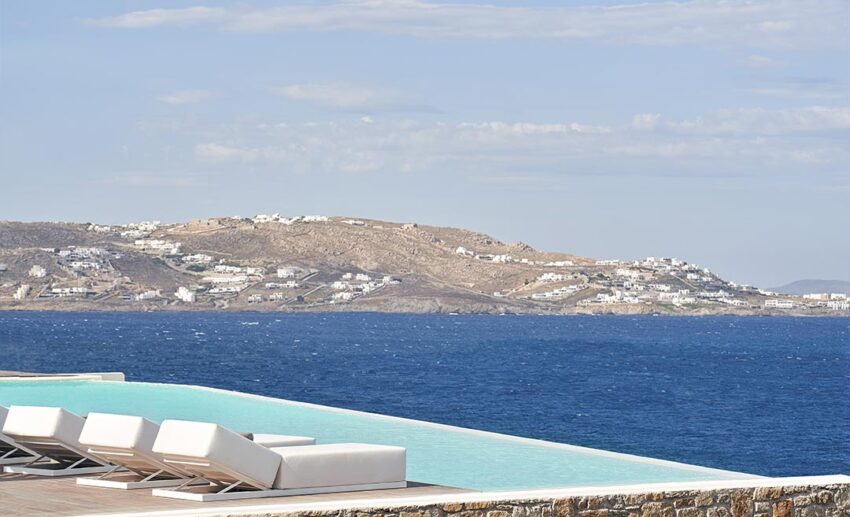 Kouros Hotel & Suites, located on the picturesque coast of Mykonos, celebrates its individuality with a number of first-rate amenities, such as a recently renovated restaurant and pool area and 50 contemporary guest rooms, suites, and villas, all of which offer unobstructed views of the sea and the setting sun.
Wyndham Grand Mirabello Bay, Crete, Greece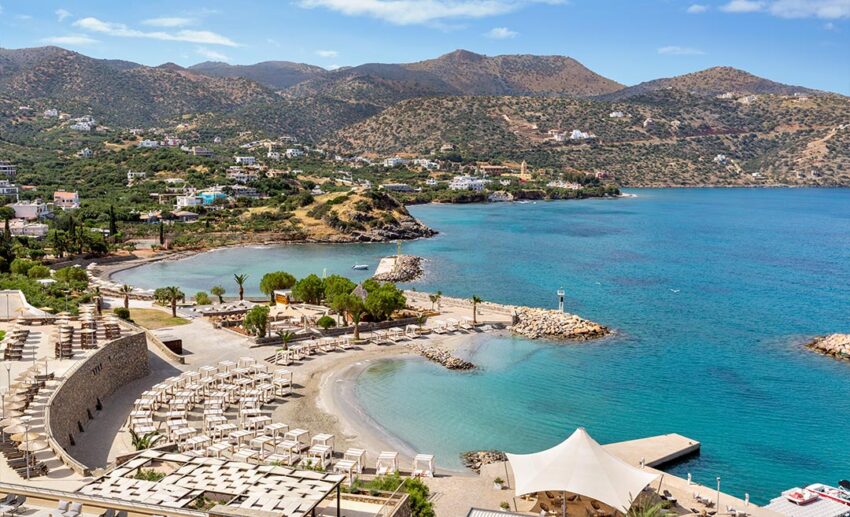 The Wyndham Grand Mirabello in Crete is a tranquil Cretan sanctuary on the Aegean Sea's glittering azure coast. Travellers will be enthralled by the property's lovely natural cave, which has become an amazing location for an exclusive wine and cigar-tasting experience. The cave also offers breathtaking views of the marina.
ACRO Suites Crete, Greece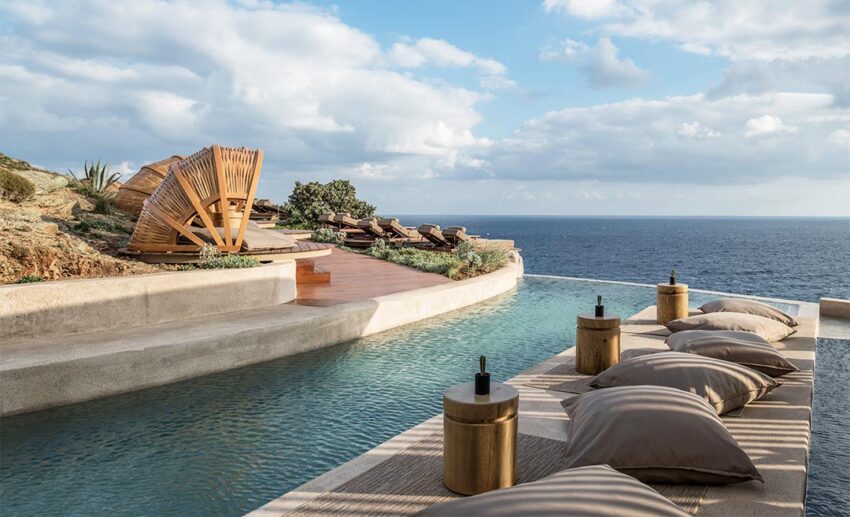 Located in the charming town of Agia Pelagia, this luxurious health retreat is built into the side of a cliff and offers breathtaking views of the Aegean Sea. ACRO Suites' architectural style, a calming contrast to the surrounding ruggedness and roaring surf below, blend bohemian, contemporary flair with the distinctive natural environment.
Seaside A Lifestyle Resort, Crete, Greece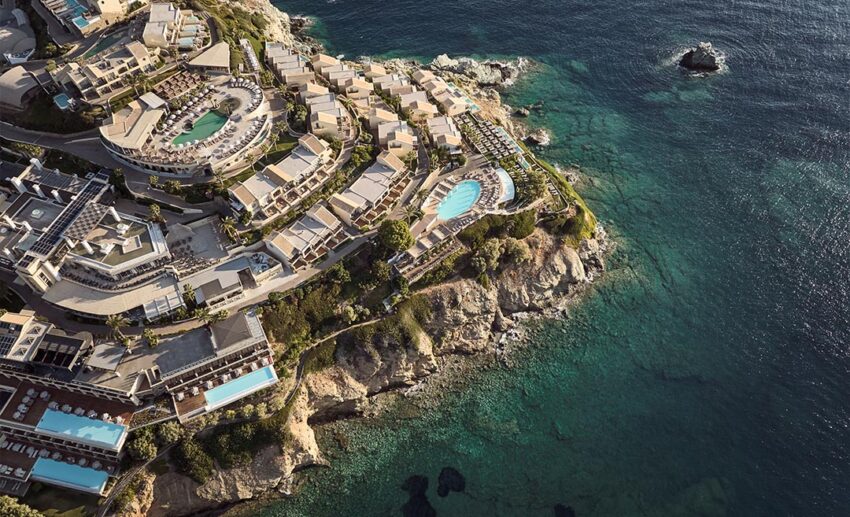 The breathtaking views of the Aegean Sea from every corner of Seaside A Lifestyle Resort are sure to excite your senses. The island's natural palette of whites, terracotta, and neutral tones is used to design each area beautifully. While indulging in the variety of dining options offered, take in the gentle murmur of the waves; wellness enthusiasts can unwind at the hotel's Sea Cave Spa.
Fodele Beach & Waterpark Holiday Resort, Crete, Greece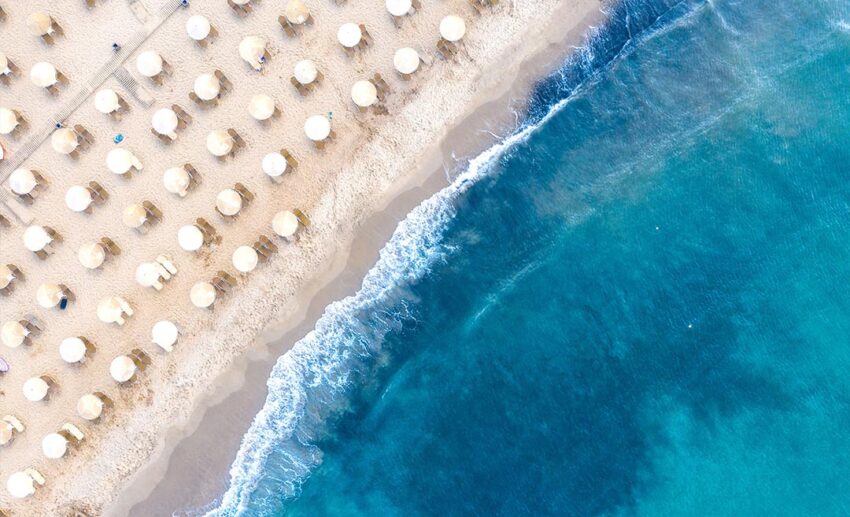 Fodele Bay is one of the nicest places to be at sunset since it's quiet and peaceful and seems like your own little slice of heaven. Whether you're seeking a romantic escape, a family adventure, or simply a retreat to paradise, this resort beckons you to immerse yourself in the warmth of Greek hospitality and the splendour of the Mediterranean.
The Ixian Grand & All Suites, Rhodes, Greece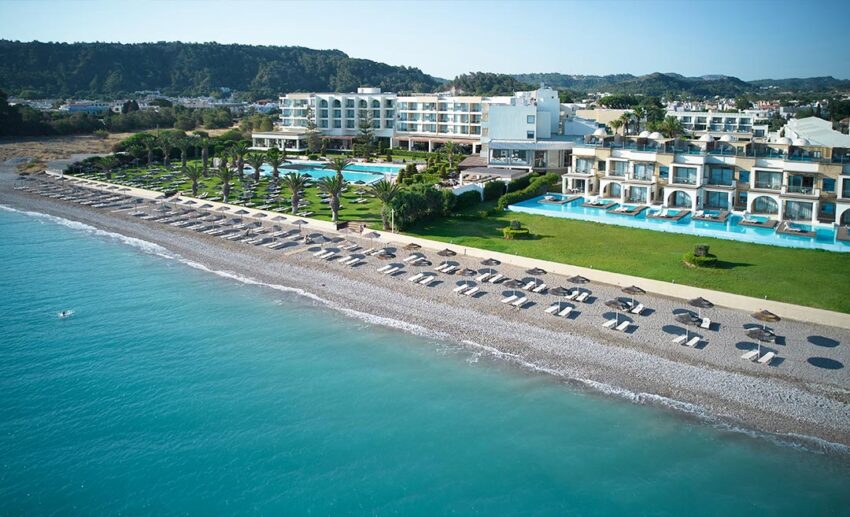 For a ticket to a once-in-a-lifetime experience in Rhodes's most breathtaking locations, choose none other than The Ixian Grand & All Suites. Enjoy the pure essence of comfort and sensuality while embracing the spirit of resiliency that characterises this remarkable location.
Whether guests opt to relax by the pool, enjoy fine cuisine, or discover the island's marvels, they are in for a memorable vacation.
Kivotos Santorini, Greece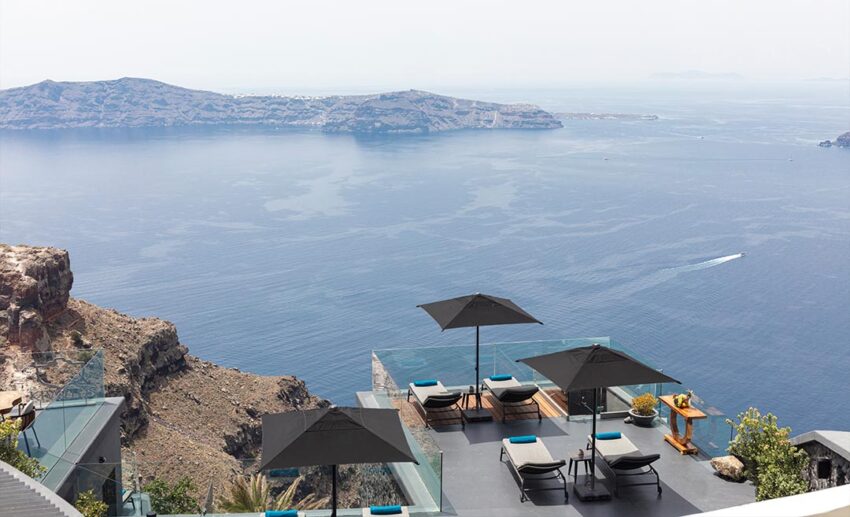 Kivotos Santorini is a hidden gem, offering stunning sea views year-round in a setting of ethereal elegance and understated grandeur. As a tribute to the spectacular volcanic landscape, the hotel's exterior is jet black and smoke-grey.
This makes it stand out dramatically from the island's more common white vernacular; inside, the hotel's modern, cavernous design invites guests to indulge in the unexpected.
Kivotos Mykonos, Greece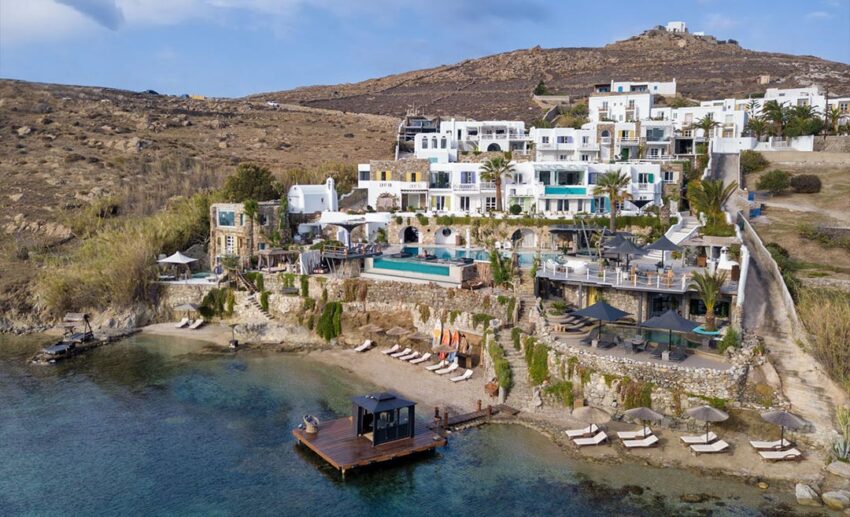 This hotel's beach offers stunning views of the Aegean Sea and promises a magical setting against which to enjoy a really wonderful vacation. One of the most recognisable beachfront villas on the island and just named one of Greece's Best Hotels in the Condé Nast Traveller 2022 Readers' Choice Awards, Kivotos Mykonos brings the island right to your doorstep since it is only a short distance from Mykonos Town's centre.
Kenshō Ornos, Mykonos, Greece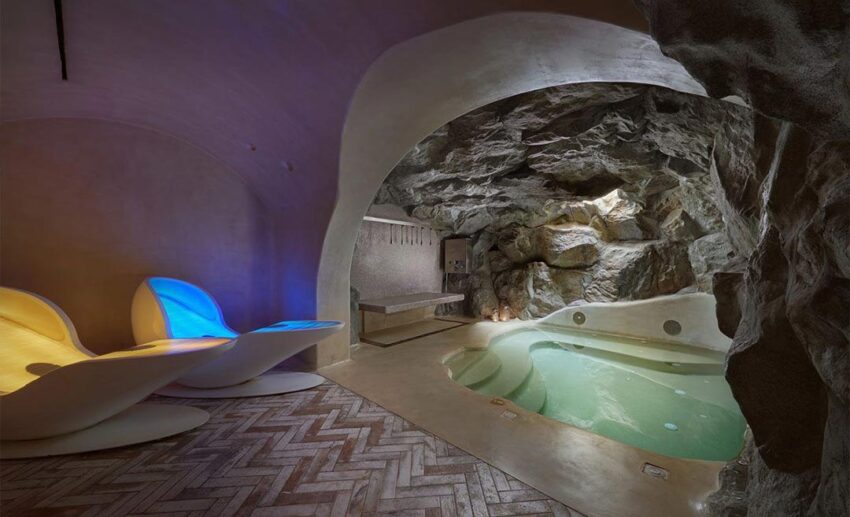 Located in the jaw-dropping Ornos Bay on the Greek island of Mykonos is the cave spa Kensh Ornos, a secret haven of high aesthetics that gives guests a balanced bohemian-chic ambience while seamlessly merging luxury and natural beauty.