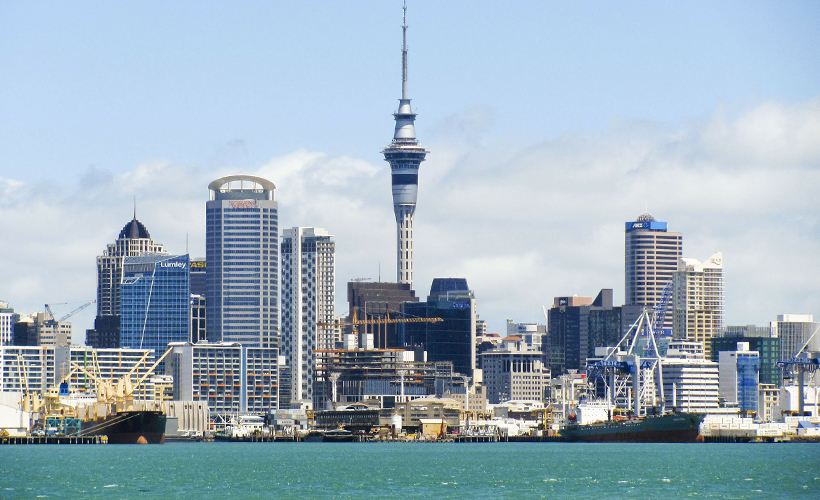 The new roaring 20s is a mere two weeks away and we couldn't be more excited! As a whole new decade draws closer, there's no better time to draw up a new list of long-term goals. Even as a new year come around, travelling, without a doubt, always ends up on that checklist. What better way to start planning for next year's vacations than with these 12 amazing reasons to (finally) visit New Zealand in 2020: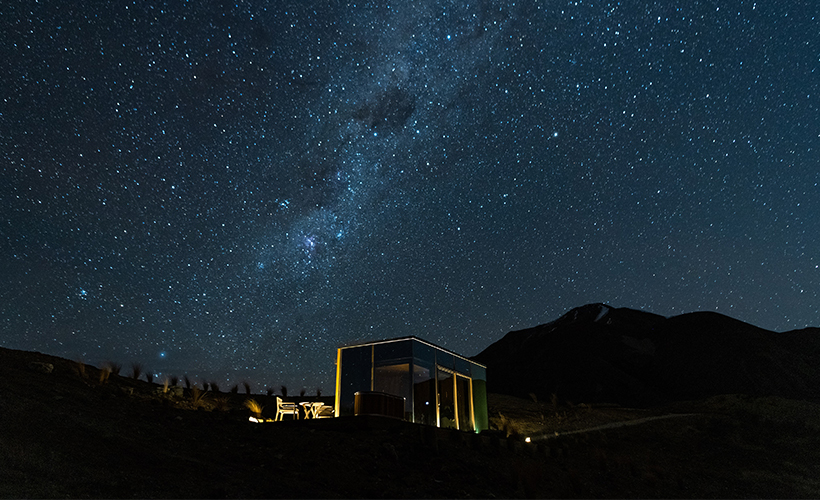 1. Look to the Stars
The Pods at The Lindis, Southern Alps
Immerse yourself in nature by day and the sublime wonders of the Milky Way by night, snuggled in your private universe within the pristine Ahuriri Valley in New Zealand's South Island. Many new accommodations in New Zealand are now turning towards a more sustainable approach in hospitality; The Lindis is no different.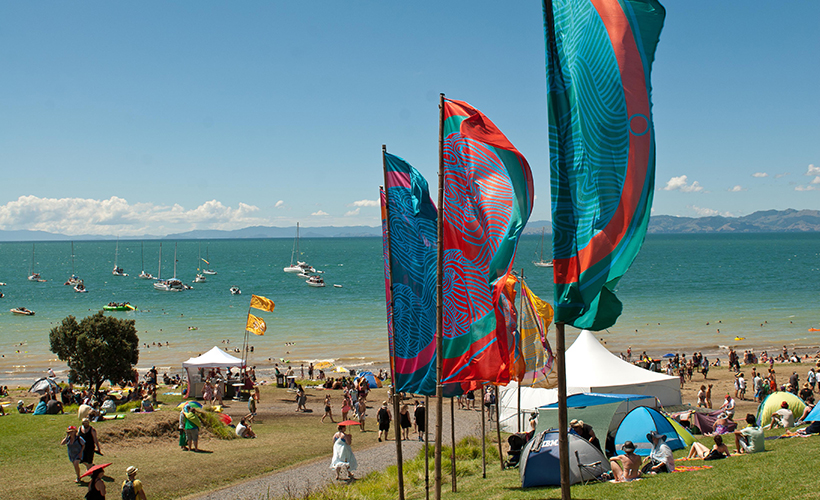 2. Chill Out Responsibly
Splore Festival (21 – 23 February 2020)
Chill out on the beautiful shores of Tapapakanga Regional Park for three days of rocking good times. The boutique festival invites you to a weekend filled with art and music on the ancestral land of the Mana Whenua, Ngāti Whanaunga, and Ngāti Paoa. The themed eco-party encourages mindful partying and international guests are welcomed with a powhiri (Māori welcoming ceremony) every year.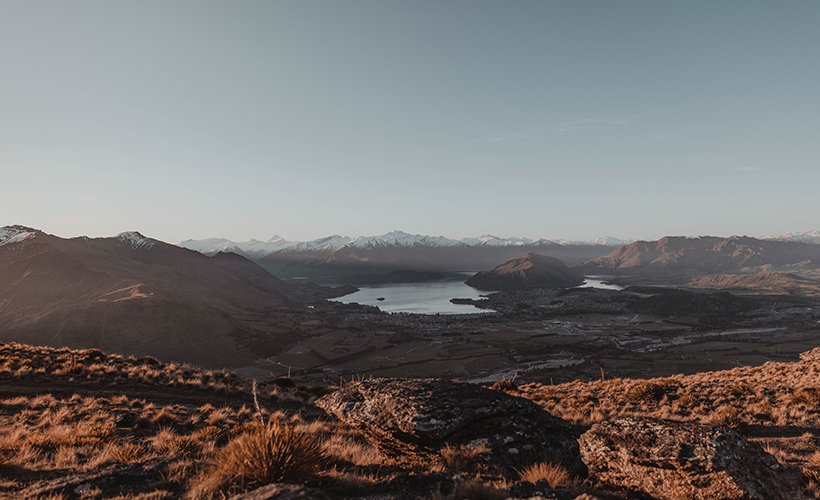 3. Live Like The Locals
Laidback farm-life experiences
Meet the locals at home on a hosted farm experience with Ahika Journeys. Your hosts are experienced farmers, growers, producers, makers and creators who have lived, worked, and cared for the land for generations. Relax with great wine and distillery tours, coastal adventures, premium food and laidback activities such as fishing during the day.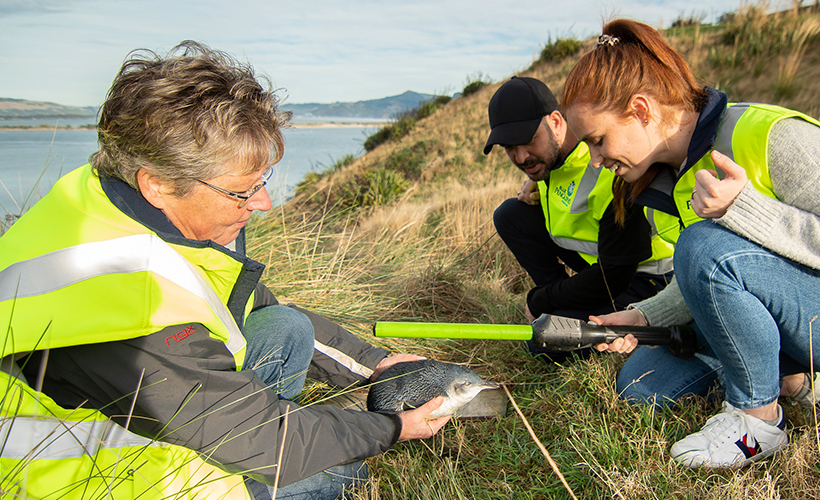 4. Give Back
Blue penguin conservation, Otago Peninsula
Tiny, cute, and endangered – these little blue penguins are the stars of Kaitiaki Tautoko. It is an exclusive hands-on conservation experience where participants can embark on a guided tour to witness and learn about the protected native species from experienced guides. In fact, New Zealand is dubbed the 'penguin kingdom' with more penguin species and more accessible opportunities to see them than anywhere else in the world.
5. Sail Back In Time
Waka Adventures Tairawhiti, Eastland
Experience Māori culture and the renaissance of ancient voyaging and navigation with master mariner Te Aturangi Nepia-Clamp who has sailed the Pacific Ocean many times. Sailing out of Gisborne on a traditional Māori Waka Hourua, you will learn first-hand the ancient art of wayfinding that lead to the discovery of Aotearoa New Zealand around 1,000 years ago. It's a special way to appreciate Maori cultural heritage.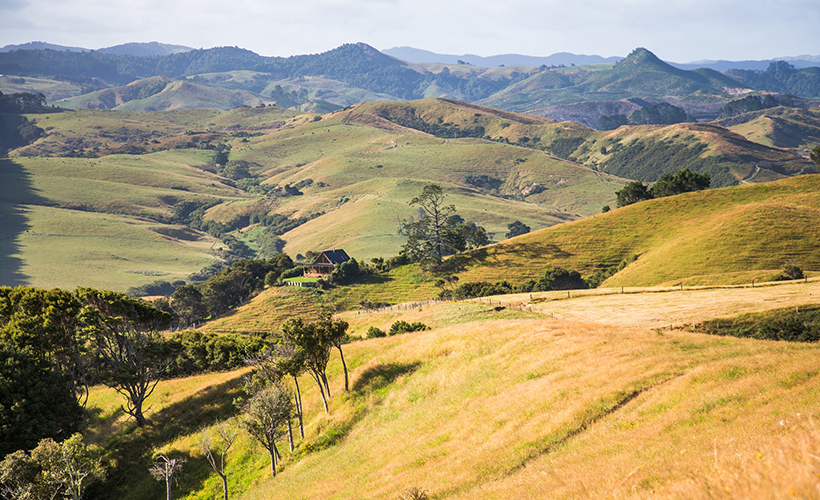 6. Find Sanctuary
Earth Energies NZ Sanctuary, Waikato
www.earthenergiessanctuary.com
Rejuvenate your senses with a tranquil healing experience in this intimate countryside retreat overlooking the Hauraki Plains. On an organic farm, Earth Energies offers you a wellness journey like no other with serene sanctuary retreats and deep relaxation therapy sessions.
---
"I take trains for three reasons: the absence of hurriedness, the people, and the views."
---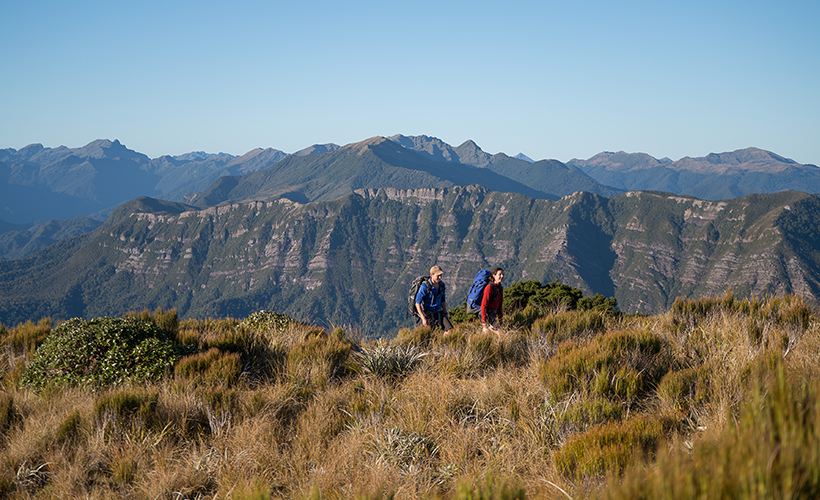 7. Discover New Trails
Paparoa Great Walk, West Coast
www.doc.govt.nz/paparoa-track/
Open for hiking from 1 December 2019, the Paparoa Track is New Zealand's 10th Great Walk – a multi-day trail through a spectacular alpine and coastal wilderness. The 55-kilometre track travels east to west across the Paparoa Range, taking you through alpine tops, limestone karst landscapes, and thriving rainforests to provide breath-taking views. And since we're talking about long-term travel goals, the Hump Ridge Track will open as New Zealand's 11th Great Walk for the 2022 walking season.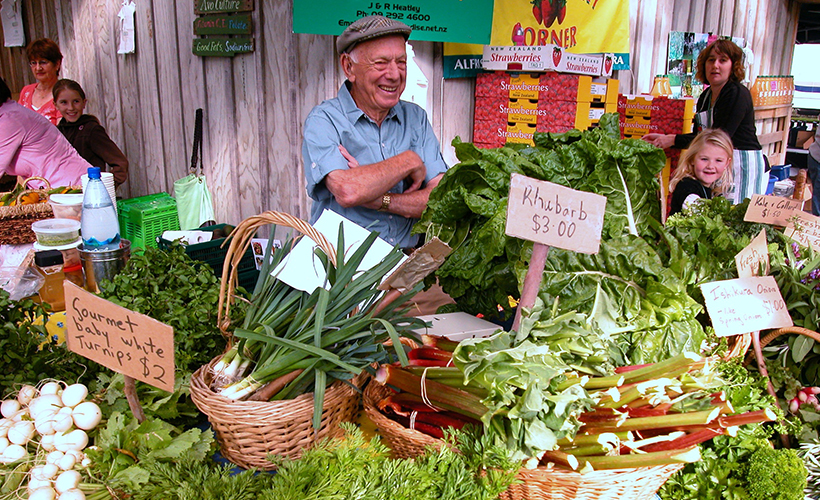 8. Ethical Eating
Follow the Realness trail
When you experience the culinary magic of Māori hospitality, you experience manaakitanga (the Māori act of welcoming and sharing) in a unique way. In New Zealand's land of abundance, you'll never have to go far to source fresh and local produce. Adding to an extensive network of farmers' markets, a newly-introduced website called The Realness allows diners to check out some of the best ethical and independent eating destinations in the world, bringing you an unmatched gastronomical experience.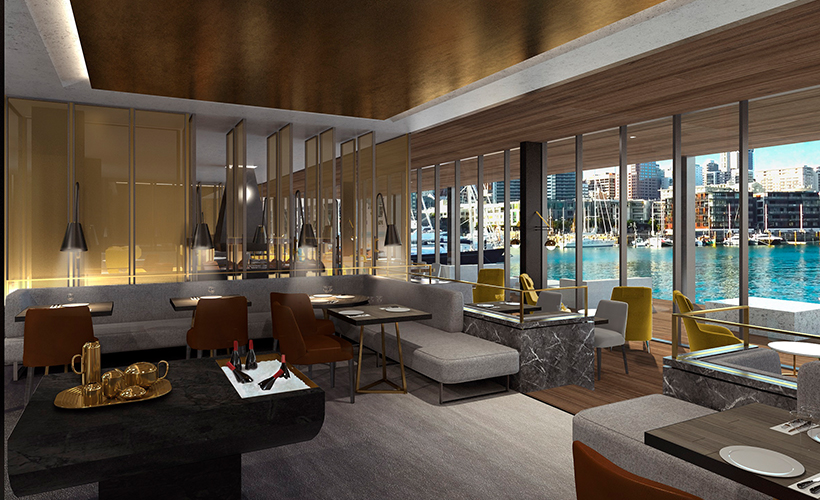 9. Remarkable Stay
Park Hyatt Auckland
www.hyatt.com/park-hyatt-auckland/
Opening early 2020 on Auckland's downtown waterfront, the Park Hyatt Hotel is emerging with a unique design story based on a collaboration between developers and the local Māori tribe, Ngati Whatua. The hotel's ethos, exterior appearance, and interior elements are inspired by the significance and abundant natural resources of New Zealand, offering expansive views across Wynyard Quarter's Lighter Basin and out to the Waitematā Harbour.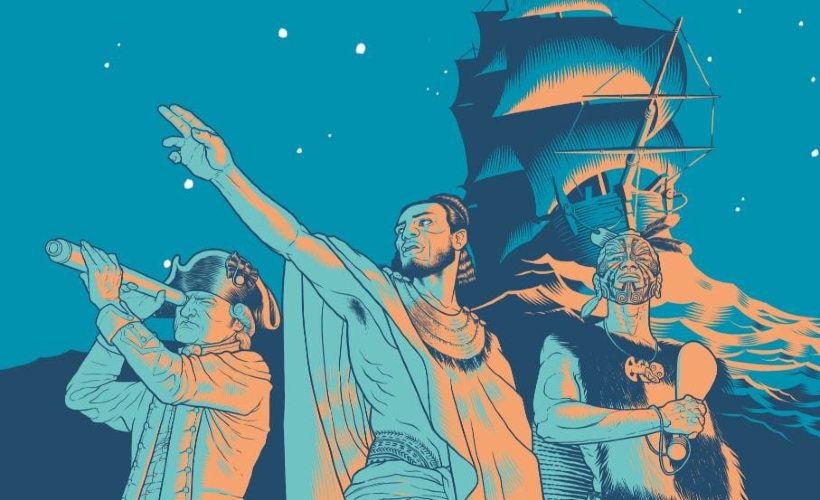 10. Marking History
Voyage to Aotearoa: Tupaia and The Endeavour, Auckland (13 September 2019 – 15 March 2020)
www.aucklandmuseum.com/voyage-to-aotearoa-tupaia-and-the-endeavour
Go back 250 years to first encounters between Māori and Pākehā (Europeans) during The Endeavour's 1769 voyage to Aotearoa, New Zealand. While official events take place in late 2019 in the four regions where the two races met face to face (Bay of Islands, The Coromandel, Eastland, and Marlborough), visitors will be able to learn more about the first onshore meetings between Māori and British, Tupaia's relationships with Māori, and his role as cultural broker among other historical impacts.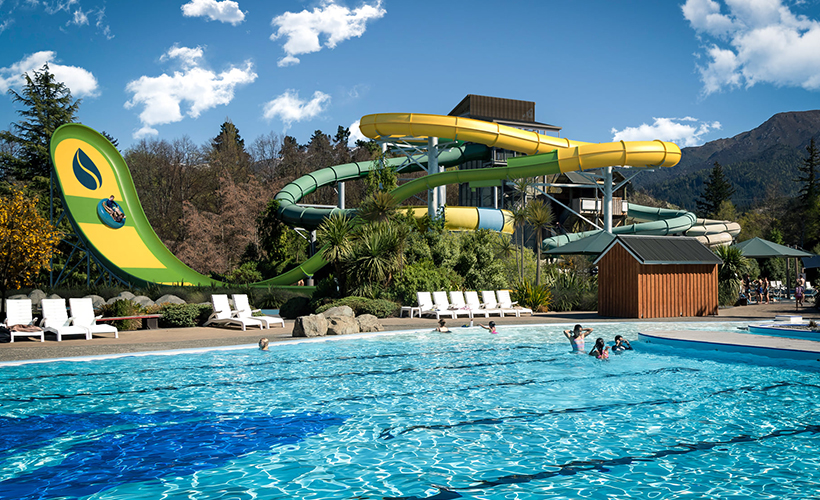 11. Multi-Gen Natural Relaxation
Hanmer Springs Thermal Pools & Spa
Soak, slide, or indulge naturally at Hanmer Springs, a popular all-ages family attraction and New Zealand's largest alpine spa. Soak away your worries in naturally-heated mineral waters at five beautiful new bathing pools in a natural wooded riverside setting. Dive into the Conical Thrill tube and raft ride that launches you at 13.5 metres, travelling at high speed, dropping, and climbing all the way to the finish. Hanmer Springs also offers other attractions in the form of excellent wineries, thrilling jet boat rides, and bungee-jumping activities.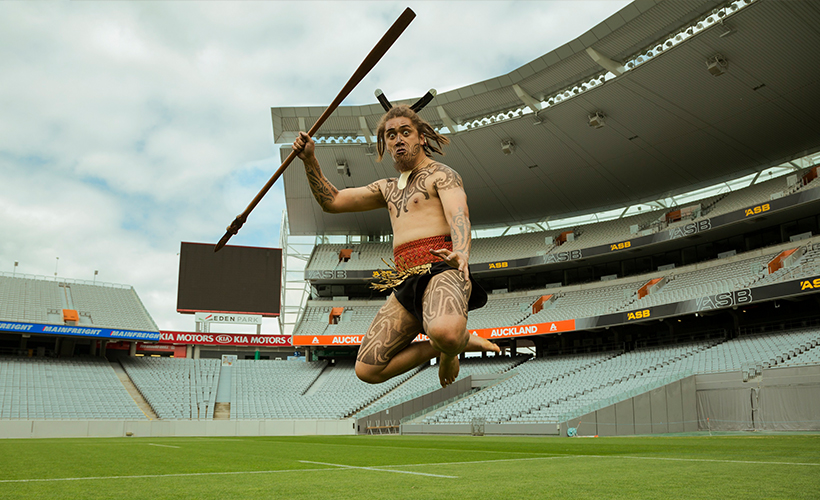 12. Camp Out On Holy Ground
Staydium Glamping at Eden Park
Cosy up for a romantic sleepover in New Zealand's original Garden of Eden, otherwise known as Eden Park – the spiritual home of New Zealand rugby. Choose to watch either a rugby or cricket match in a well-appointed glamping dome overlooking the field or combine your stay with a 'Haka on the Park' behind-the-scenes experience and learn to do the famous pre-match activity on the celebrated turf. It's more than just a war dance.
[vc_row][vc_column][zf_post_boxes widget_hide_desc="true" num_post="3″ post_id="21495, 26348, 22840"][/vc_column][/vc_row]
Get all the latest travel stories from Zafigo. Follow us on Facebook, Twitter, and Instagram.