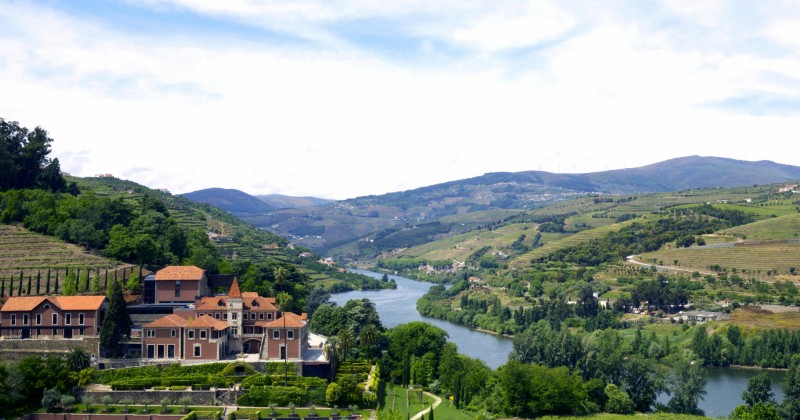 Tasting and learning – an all-year-round experience
---
LAMEGO, Portugal – Wine is the centrepiece of Six Senses Douro Valley, so it was natural to develop a wine programme that is educational, interactive and fun, with very experienced Francisca van Zeller and Sandra Tavares da Silva having been appointed as wine directors.
In the wine programme, a Master Wine List has been created for a Wine Club, where selected winemakers from the region come to the resort to showcase their wines. Carefully selected wines can be enjoyed in the Quinta Bar and Lounge or at the Wine Library, where most of the resort's events are held. There are daily wine tastings with complimentary tapas, plus several wine activities outside of the hotel. A wine certificate programme with three different levels commends guests for their wine knowledge. In the resort's wine boutique, all the wines on the Master Wine List are available for purchase with shipping available to their home countries. Each year there is a special selection of the Douro DOC and Port Wines that are bottled and labelled specifically under the Six Senses Douro Valley label.
The Wine Programme
Daily wine tastings are one of the highlights of the programme. They are held at 7:00 pm in the Wine Library and led by one of the wine experts. There is a different selection of wines each day, which allows guests to understand and gain a deeper knowledge of the Douro and the diversity of its wines.
A typical programme includes a variety of wines, including port, red, white, and rosé. Each beverage will be from different vineyards and vintages, so take your time to compare each one for the best experience. Guests can enjoy a delicious lunch of regional cuisine alongside them, featuring local specialities like grilled lamb, bacalhau (codfish), and Francesinha (a sandwich filled with meat, sausage, and cheese).
The resort's specialised wine team is composed of certified sommeliers with extensive knowledge of the Master Wine List. If you're interested, you can learn how to become a sommelier here.
The list represents a sensory journey that goes upriver from the city of Oporto, through the different terroirs of the Douro Valley and into the neighbouring Spanish Ribera del Duero. Other wines from Portugal and the world are included, but they always have a relationship to the Douro or to its people. Only wines that have been created by Douro winemakers in other regions or wines from international producers who have come to the Douro are selected for the list.
Some of the famous grape varieties grown in the Douro Valley include Touriga Franca, Tinta Barroca, Tinta Roriz, Tinta Cão, Tinto Verde, Touriga Nacional, Tinta Amarela, Sousão, and Rabigato. Graham's Quinta dos Malvedos is a Douro Valley red wine made from a mix of some of these. It has a deep ruby colour, ripe fruit flavours, and a smooth finish.
Six Senses Douro Valley has partnered with local wine producers to showcase their wines and shared their stories with guests through the creation of a Wine of the Month Club. Their wines can be tasted at the daily tastings, at tailor-made wine dinners, or at other events held at the resort.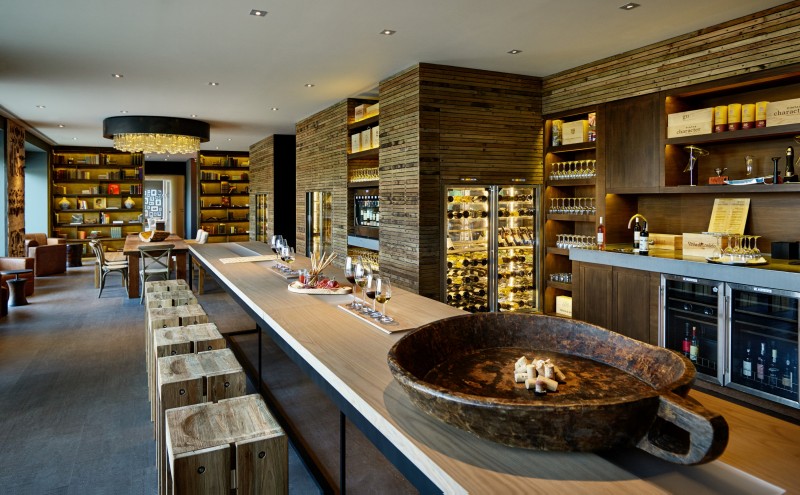 The Wine of the Month Club of Six Senses Douro Valley is a complimentary amenity for guests. The benefits of joining include receiving a bottle of wine from a different producer in the Douro Valley each month. It's accompanied by a tasting note and a story about the producer. Overall, members can experience the best wines and learn about the impressive culture and history of winemaking in this region.
Guests may participate in specially designed and themed wine tastings such as Meandering Mondays, Tasty Tuesdays and Singular Sundays, where a flight of wines has been selected to offer guests a wider view of Douro Valley's exceptional offerings.
The wine directors have created a Wine Certificate Programme so guests may deepen their knowledge of wine in a fun and interactive way. There are three levels, beginning with basic wine knowledge on tasting, pouring and the different Douro wine styles. This is followed by a deeper knowledge of Portugal and its various regions and styles, then ending in an extensive programme on wines from around the world – always with a relationship to the Douro. All levels may be self-taught, with the supervision of the in-house experts, or they may be held as workshops for larger groups.
Joining such workshops can give guests unforgettable experiences and knowledge they can share with their loved ones at home.
The wine experiences do not end here. The wine starts in the vineyard, and the resort has organized some open-air activities where guests learn about the life of a vine. These are held on four different weekends throughout the year, beginning with pruning from November to January, grafting in March, tying in April and May, and harvesting in September and October. One of the most successful and unique experiences is the Wine with a View boat trip that utilizes a vintage wooden boat from the fifties, which travels along the river Douro passing by some of the most important Quintas of this region. Along the way, guests may taste wines and see the spectacular vineyards from where they are produced, thus demonstrating the differences between terroirs.
The Winemaker for a Day programme allows guests the joy of making their own blend of wine to take home and enjoy with family and friends.
Just along the main corridor of the resort, guests may be enticed into the Wine Boutique where some of the rarest wines from the Douro and all the 700 wines from the Master Wine List are available for purchase and shipping. Apart from wines, there is a range of other local gourmet products such as olive oil, honey and almonds, fruit jams, liquors and specially produced cork accessories.
Bring home great memories from Six Senses Douro Valley in Europe. 
For more information please call +351 254 660 600 or email reservations-dourovalley@sixsenses.com