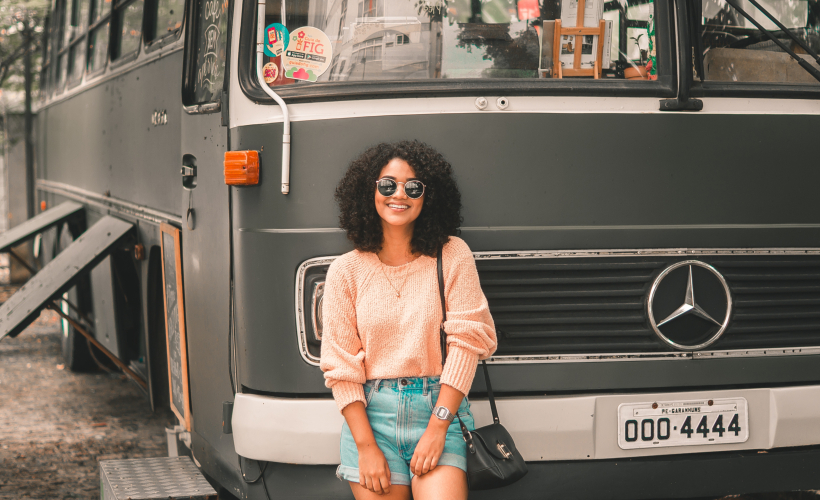 This article was updated on July 22, 2018 to reflect recently received information.
Sometimes the wanderlust bug bites and never lets us go. For many Malaysians, it's a case of 'so many places to go, so little time and money'. The last bit is particularly true as our currency continues to slide, but does that mean we should just stay at home?
As long as you're ready to forgo the 3-star and above hotel rooms, eat locally, and do a bit more walking than usual, you're good to go! With the budget travel market growing exponentially, new and exciting destinations and travel options are opening up.
On top of that, the Malaysian passport has been ranked as the fifth strongest in the world, providing visa-free or visa on arrival access to nearly 154 countries. Here are our top picks of budget destinations that Malaysians can travel to visa-free:
1. Siem Reap, Cambodia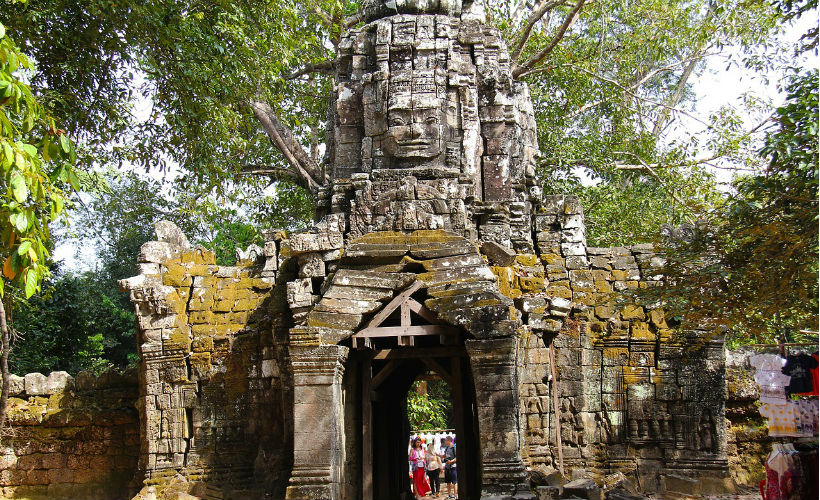 The majority of tourists visiting this country will flock to Siem Reap, home to the massive Hindu temple ruins of Angkor Wat.
Despite its growing popularity, Cambodia remains one of cheapest travel destinations in South East Asia. It's also not difficult to find accommodation at reasonable rates. The local food is also affordable, and even a Western meal at a restaurant will not burn a hole in your pocket. For transport, the most budget-friendly way to move around Siem Reap is to hire a tuk-tuk (auto rickshaw) or rent a bike.
Return air fare from Kuala Lumpur to Siem Reap: From RM350 per person
Best time to visit: May to early October
2. Hanoi, Vietnam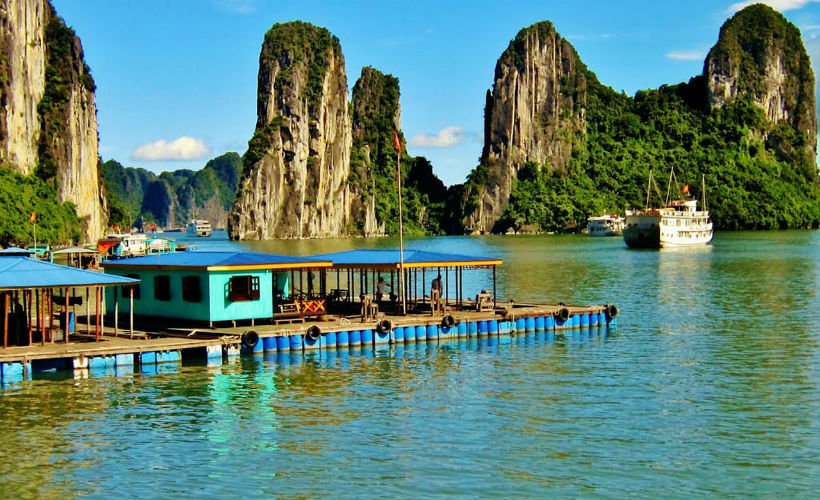 The capital of Vietnam is a mix of colonial French architecture and modern buildings, a bustling city that's charmed many visitors. Hanoi's best known landmark is Hoan Kiem Lake that's right smack in the centre of town, while outside the city, Halong Bay is particularly popular as a side trip
What makes Hanoi a good budget travel destination is the abundance of well-furnished budget hotels, reasonably-priced public transport, and a variety of cheap food and drinks.
Return air fare from Kuala Lumpur to Hanoi: From RM350 per person
Best time to visit: September to November
3. Yogyakarta, Indonesia
Located in Java, Yogyakarta (also pronounced 'Jogjakarata') is famous for the ancient Buddhist temples of Borobudur and Prambanan. The city, which is still ruled by a Sultan, exudes an air of traditional elegance and locals are very protective about their culture.
Budget travellers can find loads of cheap accommodation along Jalan Sastrowijayan, where you'll also find many pocket-friendly dining options, massage salons, and souvenir shops. Yogyakarta has a great bus network that covers the entire city, with fares starting from IDR3,600 (approximately RM1.20).
Return air fare from Kuala Lumpur to Yogyakarta: From RM380 per person
Best time to visit: April to September
4. Busan, South Korea
South Korea's second largest city is a replica of its capital, Seoul, with the added attraction of gorgeous beaches and sparkling seas. Surrounded by mountain ranges, Busan is home to hidden Buddhist temples, high-end infrastructure, chic shopping boutiques, traditional markets, fresh sea food, and amazingly fast Internet that's available for free at all cafes and restaurants.
For travellers on a shoestring, the city offers many dormitory-style accommodation and guest houses that are safe, hygienic and well-maintained. Being a coastal city, cheap seafood is easily available and you can also find a good variety of street food. The best way to move around the city is via the subway, which connects commuters to almost all major tourist attractions.
Return air fare from Kuala Lumpur to Busan: From RM1000 per person
Best time to visit: July to September, and November to February (for a winter experience)
5. Kathmandu, Nepal
Kathmandu is still recovering from a massive earthquake that shook the country in 2015. Tourism is an important source of livelihood for many who've lost their families and properties in one of the worst calamities in decades. By visiting Nepal, you're helping to rebuild the country and revive their economy. It's one of the best budget travel destinations and a day in the capital city will not require you to spend more than NPR1,200 (about RM150).
Kathmandu is a fascinating city to visit, with its many Buddhist temples, colourful festivals, surrounding mountain ranges and friendly locals. If you enjoy hiking and trekking, head to Pokhara. Not only is it cheaper than Kathmandu, it's also the gateway to the Annapurna circuit and home to some fantastic treks.
Return air fare from Kuala Lumpur to Kathmandu: From RM1350 per person
Best time to visit: February to mid-April and December to January
6. Auckland, New Zealand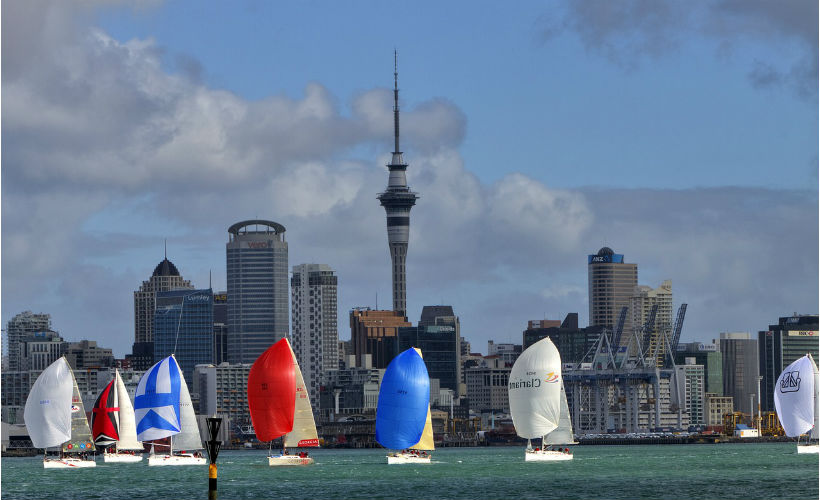 Auckland is EXPENSIVE! So why then is it mentioned in this list of budget travel destinations?
Here's why: New Zealand offers working holiday visas to Malaysian citizens who are keen to explore the country but don't have too much money to splurge. The visa allows you to undertake odd jobs at coffee shops and hostels, as well as labour jobs on farms. That means you can earn money while you explore the North and South islands and take in what many agree are among the world's most stunning landscapes.
Return air fare from Kuala Lumpur to Auckland: From RM2000 per person
Best time to visit: February to May
7. Cairo, Egypt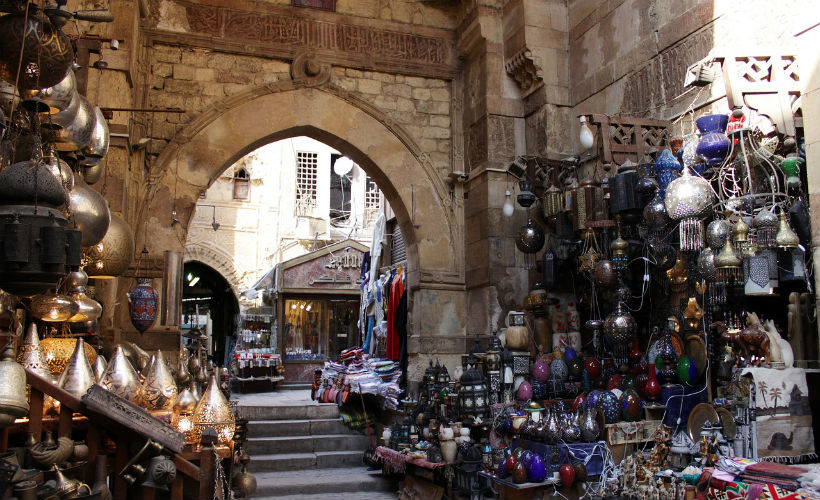 Amidst the political unrest, many have forgotten that Egypt is the birthplace of human civilisation and that reason alone is good enough to add Cairo to your bucket list. From ruins to pyramids, ornate mosques to night markets and camel rides, there's plenty to explore and experience.
If you plan well, hostels and hotels in Cairo can be booked at surprisingly low rates. Also, bargaining is big, which means you can stretch your tourist dollar quite well. Where food is concerned, there is nothing quite as flavourful as Middle-Eastern cuisine and you will find rows of street stalls selling kebabs (grilled meat), shawarmas (rotisserie meat), kushari (rice, macaroni and lentils), and mahshi (stuffed grape leaves). You can satisfy your palate without burning a hole in your pocket.
Return air fare from Kuala Lumpur to Cairo: From RM2000 per person
Best time to visit: November to February (winter months)
8. Lisbon, Portugal
Clearly an underrated travel destination in Europe, Portugal is slowly making its way into the backpacker's market. Its capital city, Lisbon, is a Mediterranean dream with a dazzling coastline, sandy beaches, stunning architecture, good weather all year round, a great selection of food and wine, and a range of tourist activities you can try for free.
Family-run inns are a good accommodation option, and you'll find that the locals are very friendly. Public transport is pretty inexpensive or you may want to rent a bike. For easy-on-the-pocket dining options, stick to local bakeries or trawl local markets for fresh produce so you can and whip up an easy meal yourself.
Return air fare from Kuala Lumpur to Lisbon: From RM3250 per person
Best time to visit: All year round
9. Sofia, Bulgaria
While hordes of tourists flock to Western Europe, most of Eastern Europe waits to be explored. Sofia, the capital of Bulgaria, has been named one of the best hidden gems in the continent, and also its cheapest major city. The capital is best explored on a walking tour and there are plenty of those, many of them free.
What's most charming is the city's skyline, filled with churches and cathedrals, interspersed with modern buildings and colonial structures. It's an interesting mix that highlights the city's rich cultural heritage.
Takeaway meals are affordable, and local bakeries are also a great option for dining on a budget.
Return air fare from Kuala Lumpur to Lisbon: From RM3500 per person
Best time to visit: November – February
10. Mexico City, Mexico
A quién no le gusta México? Many travel bloggers describe Mexico City as a chaotic mess, yet swear to return to this colourful metropolis that entices with its old-world architecture, quaint neighbourhoods, open parks, and free museums. Art, culture and music are big business and a major attraction in Mexico City, creating enough entertainment options to keep you occupied throughout your visit.
Food is a big part of the experience, and you'll be spoilt for choice with the myriad options for food and drink. Don't miss the tacos (what tortilla with filling) from humble kiosks run by Mexican abuelas (grandmothers). The one area where you'll feel the pinch is with the airfare, but besides that, Mexico City is an affordable holiday destination.
Return air fare from Kuala Lumpur to Mexico City: From RM5000 per person
Best time to visit: December to April
*Disclaimer: The airfares mentioned are on the basis of the cheapest possible route from Kuala Lumpur, and are subject to change. Keep in mind that for the best fares, bookings should be made 4 -6 months prior.
Get all the latest travel stories from Zafigo. Follow us on