Over the last few years, more and more women are finally starting to go out and travel, either on their own or with friends. Travelling with your girlfriends is a fun way to bond and make memories that will last a lifetime.
But the challenge with planning a trip with friends is deciding where to go. If you're looking for something unique and adventurous, why don't you consider a trip to the Galapagos in Ecuador? Below, find out why the Galapagos Islands are perfect for female group travel.
1. Incredible wildlife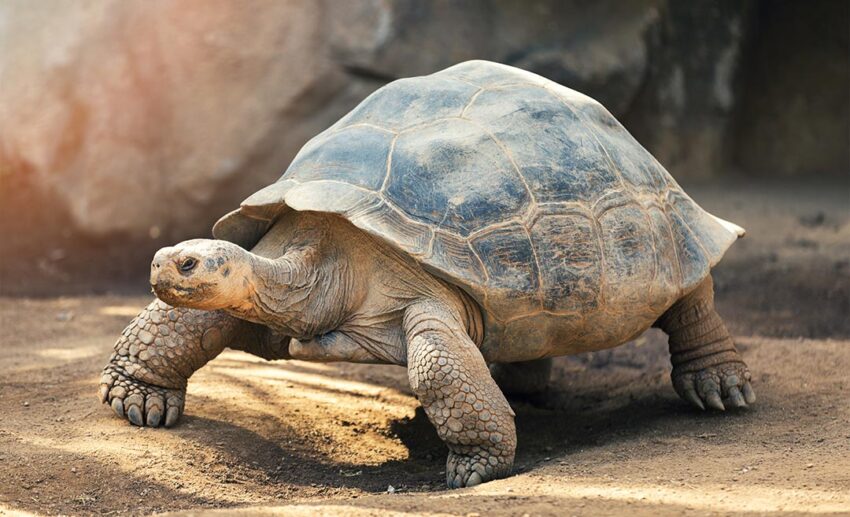 The Galapagos Islands are known for their incredible wildlife that has evolved for hundreds of years with little human contact or predators. As a result, visiting the archipelago means you and your friends can observe these fascinating species from a surprisingly close range in their natural habitat.
Many people associate the Galapagos with larger-than-life reptiles, and that's because there are over 20 different species of them around the islands, including docile giant tortoises. Most visitors to the Galapagos are keen on seeing these tortoises that can live up to 120 years! Seeing them walk beside you without a care in the world is such a fascinating experience.
The Galapagos Islands are also famous for their incredible variety of birdlife, making it a haven for avid birders. You can find different types of seabirds, waterbirds, and shorebirds.
2. Endless adventures
While the wildlife is the highlight of your trip to the Galapagos Islands, you and your friends can find endless adventures to enjoy in the archipelago, allowing for a more enjoyable and memorable trip.
Snorkelling in the Galapagos is an incredible experience. What sets it apart from other snorkelling destinations is you will come across underwater marine life you won't find anywhere else on Earth! Put your head underwater and try to spot strange-looking marine iguanas darting down to the seafloor to feast on some algae.
If you and your friends are avid hikers, consider hiking to the top of an active volcano! The Galapagos Islands were a result of volcanic activity. When you climb to the peak of Sierra Negra volcano, you'll be amazed at the islands' breathtaking scenery!
3. Knowledgeable guides and tours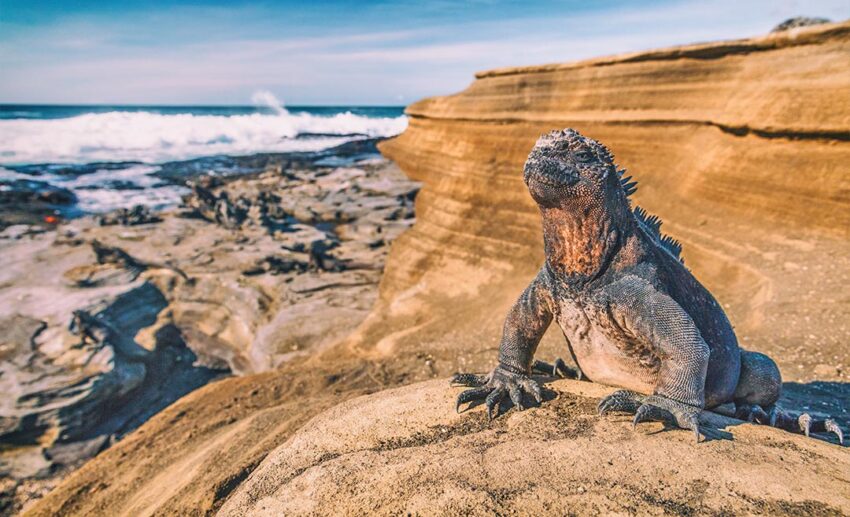 When organising your trip to the Galapagos Islands with friends, you will find plenty of knowledgeable guides and tours to book. They reside on the island permanently and are certified naturalist guides for the Galapagos National Park.
Since they have the privilege to grow up and work on the islands, they are knowledgeable about the place and can also give insight into the local customs and traditions, and of course, talk about the local wildlife species and what it takes for them to survive on these islands. Depending on your preferences, the guide can take you to many hidden gems — some no tourists have even heard of.
4. Diving opportunities
Diving in the Galapagos Islands is an incredible experience. If you and your friends are avid divers, you should come here on your next holiday. Aside from the extraordinary variety of marine life, you can enjoy excellent visibility, allowing for a more exceptional diving experience.
You will find many diving opportunities around the archipelago, although some islands stand out for offering superb diving experiences, like Darwin Island. During your diving adventure, you can look forward to seeing some of the most unique creatures on Earth and fascinating geological formations.
El Arco is another popular diving spot in the Galapagos, so include this on your itinerary. Meanwhile, Isabela Island offers the opportunity to swim with penguins and sea lions in a stunning backdrop.
5. Island cruising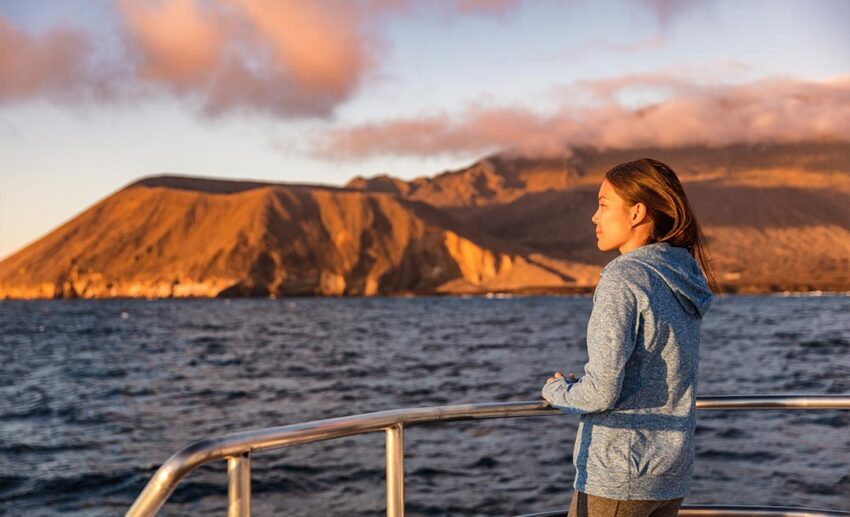 One of the best ways to explore the many different islands that make up the Galapagos is on a cruise. For groups of friends, you can take the live-board yacht, which can ferry up to a dozen individuals. What's great about cruising in the Galapagos is that it will travel between the many islands as you sleep in your comfy suite.
Regardless of the itinerary, you will likely see plenty of fascinating wildlife when cruising the Galapagos since they're everywhere. It's hard to miss seeing iguanas, sea lions, and blue-footed boobies since they're abundant.
Central Islands are some of the most popular destinations for a Galapagos cruise since they are easy to get to. The outer islands are more remote, and only specific vessels reach these islands.
6. Stunning scenery
Since there's been minimal presence of humans on the Galapagos Islands, you can experience nature in its most pristine state than almost anywhere on Earth. You'll be in awe at the unspoilt beauty of nature as you explore.
Bartolome Island is one of the most visited and most photographed islands for its extraordinary views. It also has a viewpoint you can reach by hiking, and from where you can marvel at the island's panoramic views.
Aside from the fascinating landscapes, you'll be impressed at how the islands were formed, thanks to the underwater volcanoes that continue to shape and change the archipelago's environments to this day.
7. Pristine beaches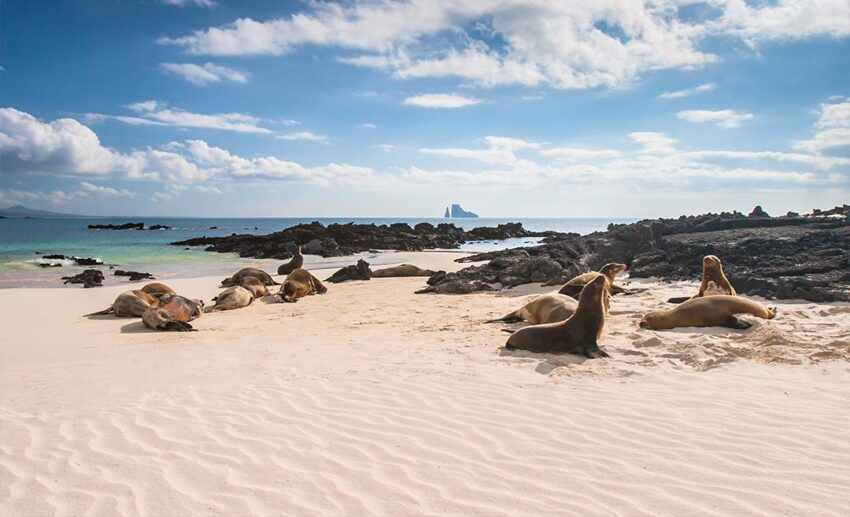 You'll find some of the world's most beautiful beaches in the Galapagos Islands, and that's another reason to visit with your friends. These beaches offer the perfect opportunity to enjoy water sports like snorkelling and kayaking — they're also ideal for relaxation. And while you're at these beaches, be prepared for incredible wildlife encounters, such as sea lions sunbathing on the shore and giant tortoises nesting their eggs!
From Cerro Brujo to Punta Cormorant, the beaches of the Galapagos Islands have soft white sands and crystal-clear water that can rival that of the Caribbean.