If you're looking to escape for a weekend break from the daily hustle and bustle, choosing to stay in the city would probably be the last option on (or probably won't even make) your list. It's the city you want to get away from, after all.
My sister, Kathy and I love our little weekend out-of-the-city escapes. In fact, we try to do it once every couple of months after one of us has had a particularly hectic period at work and is desperately in need of some R&R. This time, however, we decided to do things a little differently and stay in the city.
Setting the mood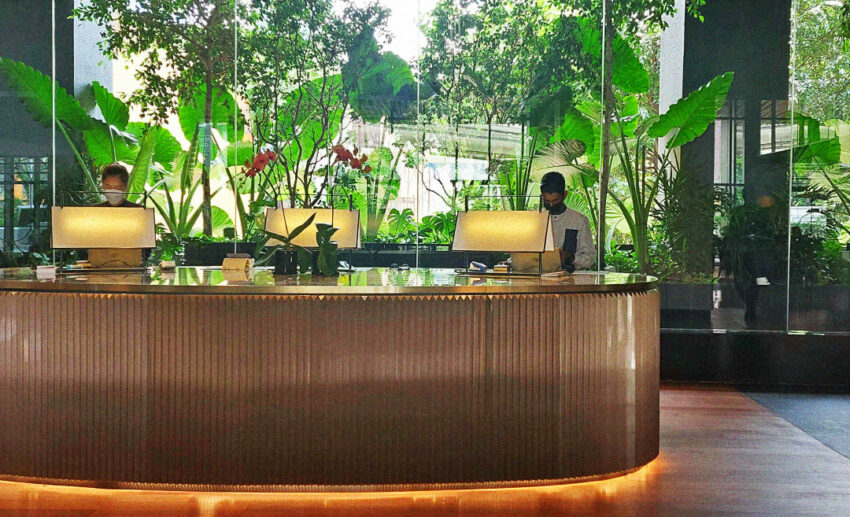 Opening its doors just a few months back, Parkroyal Collection Kuala Lumpur promotes itself as a 'biophilia haven in the midst of the city's maddening crowds and pollution'. That may seem like a fancier way of calling itself a sustainable hotel but stepping through its doors, you'll understand why.
You'll find foliage in almost every corner, which is a nice respite from all of KL's concrete. The spacious lobby layout, accompanied with soothing mood-setting music and friendly faces greeting you at every turn, almost immediately brings about a sense of calm.
With our COLLECTION Club booking, we were treated to a few extra benefits. This included a separate special check-in service at the COLLECTION Lounge on the sixth floor.
Blissful boudoirs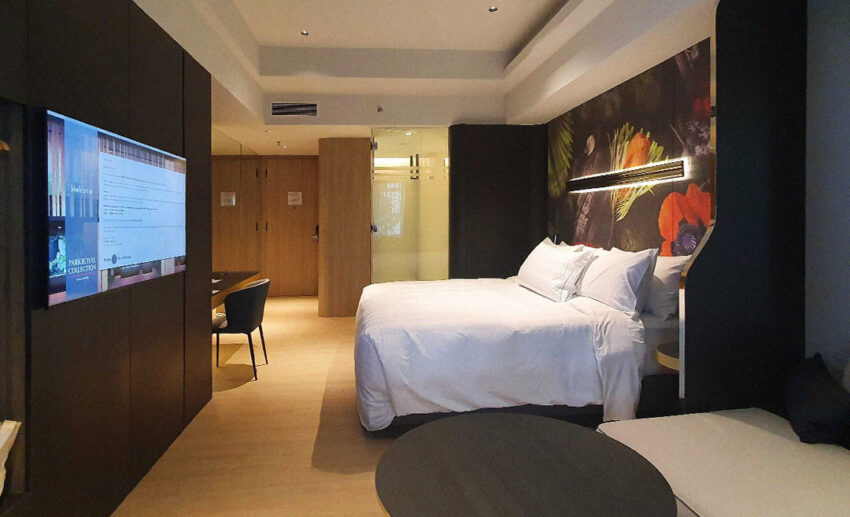 The hotel houses 527 rooms with seven room and suite types to choose from. From a previous visit, I recall the Signature Family Suites being a highlight as each of the four suites in this category features its own theme: Sky Wanderer, Enchanted Sweets, Journey in the Wild, and Choo Choo Train, perfect for families with kids looking for a weekend staycation.
But since we had no young ones with us this time, Kathy and I booked a COLLECTION Club Premier Room instead, which was enough of a treat with all its modern comforts. Both the bedroom and wash areas were spacious. The bathroom for this category comes with a bathtub and is stocked with premium eco-friendly and biodegradable bath amenities. An impressive touch was the sustainable bathroom amenities, biodegradable packaging, and filtered drinking water solution.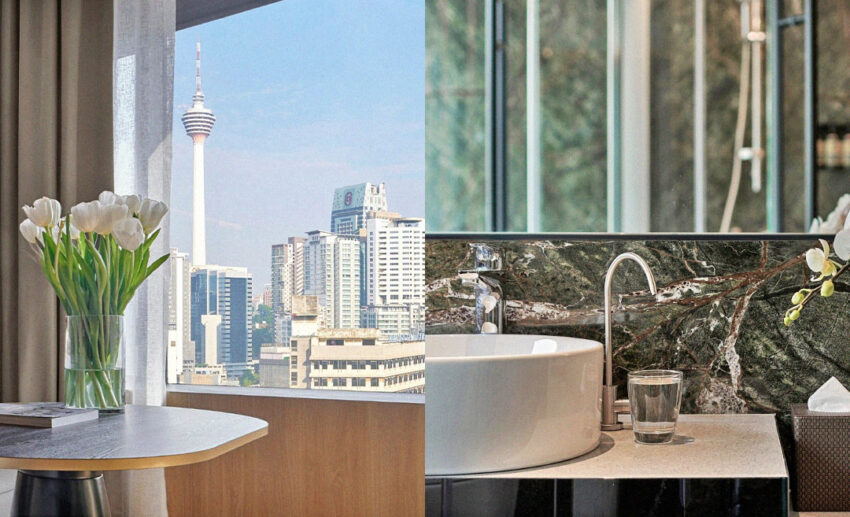 Like the hotel's common areas, the rooms also use greenery to add a touch of tranquillity to your stay. Walls are covered with floral artwork and wallpaper, which mentally transport you away from the city. One thing I particularly loved was that though our room was on a lower floor and our window faced the ever-busy Jalan Sultan Ismail, we never heard the traffic below us. The quietness, paired with soft, high-quality sheets and pillows, took us to slumberland very quickly every time we lay on the bed.
Our room package also gave us access to the COLLECTION Club Lounge for exclusive privileges, including daily buffet breakfast (if we did not want to dine at THYME), afternoon tea, and evening mocktails with hors d'oeuvres.
Seafood galore and so much more
One thing we did not feel during our stay? Starved. Being such foodies, quite frankly, the highlight of our visit was the meals we had. In fact, I would even say our first two days at the hotel were spent just eating.
Shortly after we checked in, we headed back down to The Botanist Lounge & Bar for the Sundown Interlude Afternoon Tea. A set for two is RM150, comes with delectable petite pastries, savouries, and tea, and is presented in a lovely vanity box. The bar lounge itself boasts irresistible charm. Its stylish wooden panelling with floor-to-ceiling glass windows, plush seatings, bold colour palette, and greenery boasts meticulously styled tropical vibes. A perfect spot for tea, like we were there for, or a tipple before calling it a night.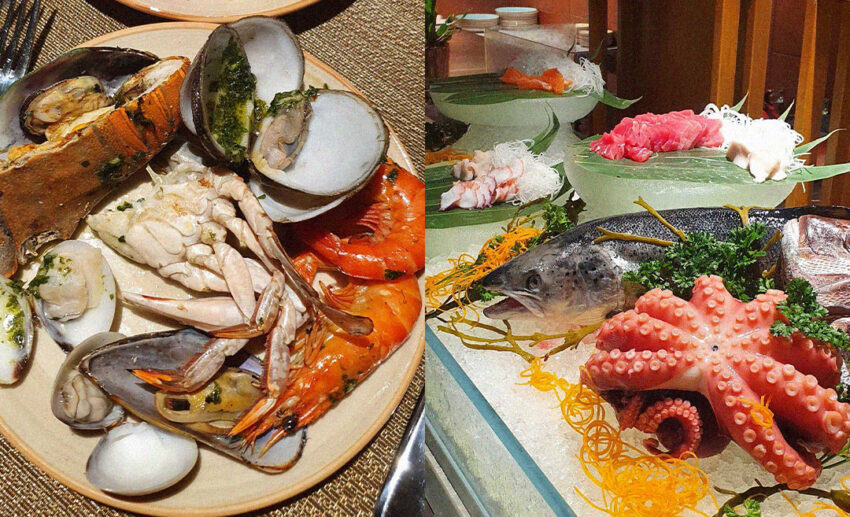 Not long after our tea break, we were eating again, this time indulging in the Fabulous Seafood Buffet at THYME (RM228 per person). As the name suggests, expect lots of seafood -oysters, lobsters, prawns, yabbies, you name it! – options available, which you can have cooked in various flavour styles. But it doesn't stop there. You'll also find a medley of Japanese, Western, Indian, Malay, and Chinese cuisines available.
Besides the dinner buffet, THYME also offers lunch (RM178) and high-tea (RM148) deals, with all meals designed and prepared under Executive Chef, Khalil Zakhem. It is no wonder why this all-day dining restaurant is quickly becoming one of the best places to go to satisfy all of your food cravings.
A touch of exclusivity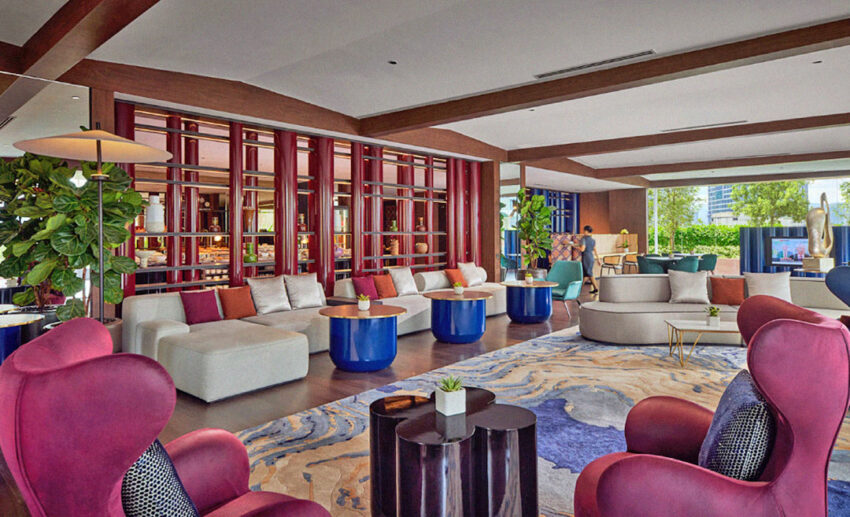 Feeling a little more atas the next day, Kathy and I decided to use our COLLECTION Club benefit and had breakfast in the club lounge. The lounge does offer a more relaxed ambience compared to THYME, which is naturally pretty packed during the breakfast hours. We also enjoyed our food on the outdoor patio while admiring the surrounding skyscrapers and other iconic buildings. In the evening, we were back there again for the mocktails and (you guessed it) snacks.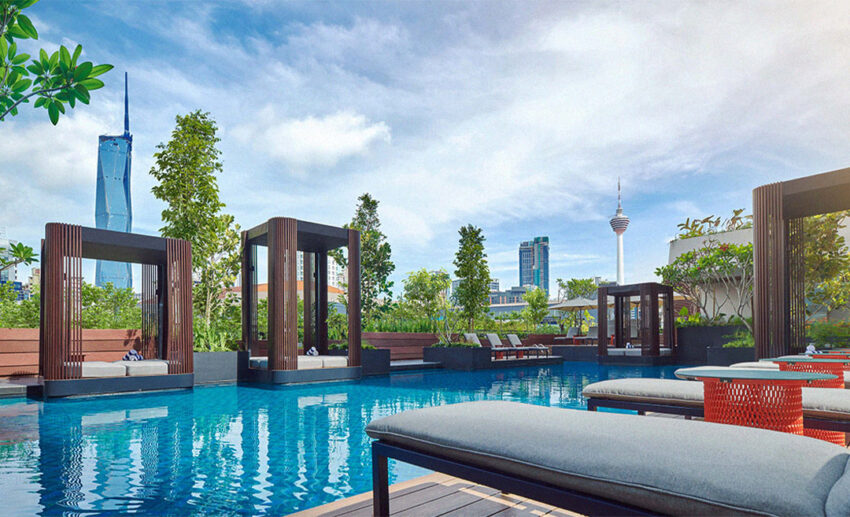 The pool is also conveniently located on the same floor, where we spent our next few hours swimming and sunbathing. The pool is bordered by sun chairs and day beds, and tropical gardens encircle all.
The final wind down
To leave our little staycay feeling completely rejuvenated, we made sure to pay the hotel's in-house spa, St Gregory, a visit. The six-room spa is tucked away in a quiet corner on the sixth floor, open daily, and has a full range of massages, facials, and body treatments available.
I was told that the oils used for the massage I was getting were from a century-old royal legacy herbal formula, using locally grown ingredients like ginger, lemongrass, and kukui nut (candlenut). The KUEM Royal Heritage range is used exclusively by Kelantan State Royal families and was designed specifically to celebrate women by giving them a royal head-to-toe pampering experience when using their patented heritage recipes, which I definitely got.
Besides KUEM, the spa also carries products from Elemis and Bioessentials, and with the various treatments on its menu, you're not short of options.
Final takeaway
Great food ✔️
Comfortable room ✔️
Hip bar ✔️
Relaxing spa packages ✔️
If this is exactly what you and your bestie are looking for in a quick, within-the-city getaway, Parkroyal Collection Kuala Lumpur may be the best choice. There's lots you can do within the hotel itself while catching up and bonding. Its convenient location within the Golden Triangle, surrounded by an abundance of malls, dining, and entertainment options, adds to its advantage.
Address: Jalan Sultan Ismail, Bukit Bintang, 50250 Kuala Lumpur
Contact: +603 2782 8388 / enquiry.prckul@parkroyalcollection.com
*All images by Maggie De souza unless stated otherwise.