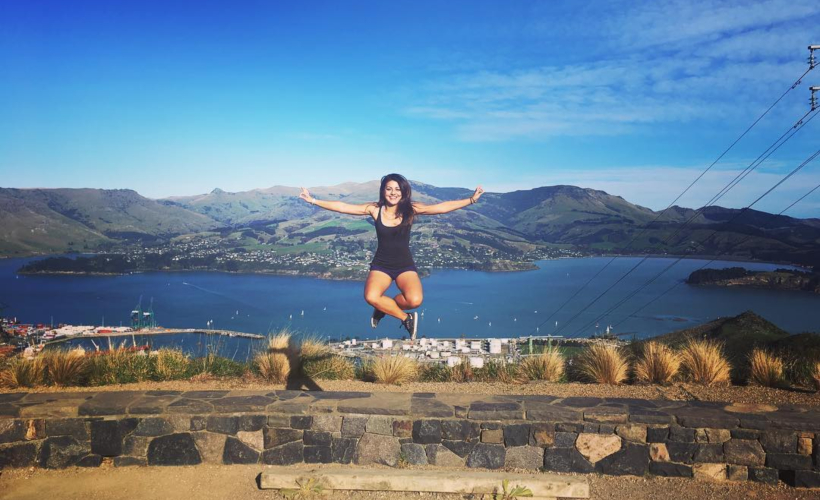 Ladies, if you visit New Zealand (NZ) and hear a Kiwi man say that he loves a good tramp over the weekends, please don't take offense and indignantly poke him in the eye. He may very well be referring to a hike! 'Tramping' is the common term used for a hike in NZ.
I first discovered my true passion for hiking when I moved to NZ, and can still remember my first hike. That day, I climbed Mount Oxford clad only in Lycra, sans sunscreen, and with no sandwiches. When I arrived at the top, I was knee-deep in snow, freezing, hungry, and my nipples were on the brink of falling off from the cold. Even then, the stunning landscape I was faced with hit me square in the forehead like Cupid's arrow, and I was hooked.
So how does one go about navigating these captivating trails solo but safely? Well, there are a few things to consider.
Where to hike
There are two types of hikes in NZ – The 9 Great Walks and all other trails. The great walks have well-maintained tracks and facilities; perfect if you're a novice hiker. Just bear in mind that it gets pretty hectic during peak periods between October and April. You'll also need to secure your accommodation well ahead, as the walks are very popular and get booked up. You can find information on the Great Walks here.
There are thousands of hikes in NZ, so you're definitely spoiled for choice. To get started, I recommend beginning by inputting your location in the Department of Conservation's website. It'll list all the hikes in your area, their level of difficulty, duration, and all other useful information you'll need. I reckon the website was created by a woman as it's super organised and useful.
Where to sleep
NZ has a plethora of huts (with campsites) dotted along trails for hikers who want to take on overnight hikes. These huts are divided into four categories that differ by price and the facilities offered.
First, the huts you'll find along the Great Walk have the best facilities, but they also cost the most. Expect to fork out anywhere between NZD15 to NZD140 (approximately USD10 to USD94) for a hut during peak season and between NZD6 to NZD20 (approximately USD4 to USD13) for a campsite.
The next kind are serviced huts, and they come equipped with mattresses, a water supply, toilets, hand washing facilities, and heating available. Some may also have cooking facilities and a warden. It costs NZD15 (approximately USD10) for a hut and NZD5 (approximately USD3) to camp.
The third type are standard huts that have mattresses, a water supply, and toilets. It costs NZD5 (approximately USD3) to sleep in a standard hut and it's free to camp. Finally, there are basic huts that provide very basic shelter with limited facilities. Basic huts are free.
A word of caution: Many hut lavatories are long drop toilets that don't flush. Please google this beforehand, visualise it, and mentally prepare for it. You're welcome.
What to bring
Deciding on what to pack is dangerous territory. Pack too much and you'll curse the entire forest as your backpack cuts heavy into your shoulders, and no amount of the unnecessary leg cream you brought will soothe it. Pack too little and you'll wish you had your raincoat when the heavens decide to soak you through to the bone and you resemble a drowned rat.
What you pack depends on the number of days you intend to hike. As a rough guide, for a three-day hike in the summer, I'd normally pack a minuscule cooker (it's smaller than my hand and super light), a pot, utensils (make sure you have a sharp knife), a plastic plate, a light sleeping bag, a small neck pillow, two pairs of socks (in case one gets wet), two pairs of shorts and tops to hike in, one long comfy pair of pants and a top for the evenings when it gets cold. Oh, there's also one set of sleeping clothes.
Another thing to pack, regardless of season, is an extra outer layer made from fleece or merino as it always gets cold at night. Also ensure you bring a raincoat and waterproof bag cover. Basically, prepare for the elements. It helps to imagine that the weather in NZ is a two-year-old. It's a true delight – full of giggles and sunshine – but equally unpredictable and prone to throwing tantrums resulting in heavy downpours of rain and strong winds.
In regard to footwear, I recommend wearing hiking boots, as there will be slippery parts on the track and potential river crossings. You don't need anything too fancy or expensive; just pick out a pair for NZD30 (approximately USD20) at Kmart or Warehouse. Remember to also bring flip-flops to wear around the huts or camp grounds as your trainers will get muddy and dirty.
Finally, always bring a first aid kit and wet wipes. There'll be so many occasions when you'll need the latter. They're extremely useful, so prepare to be eyed with envy when everyone smells a bit ripe, and you look and feel fresh as a daisy that's been washed twice! For first aid, I always bring antihistamines and painkillers in case of getting bitten or injured.
What to eat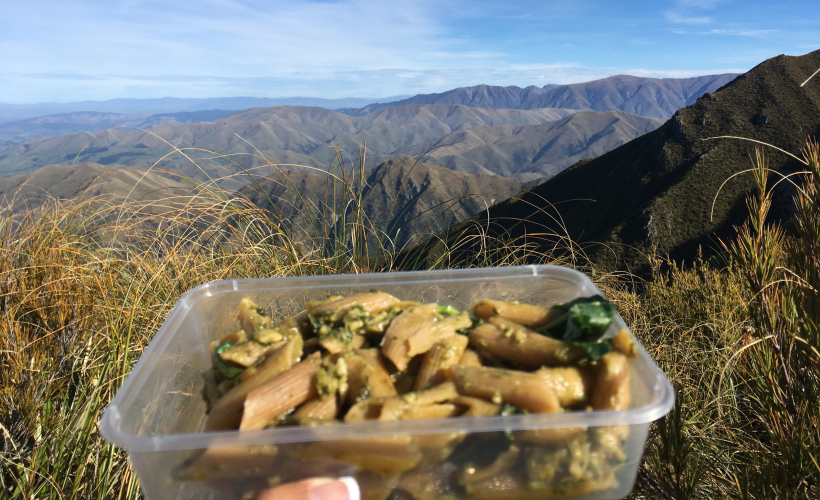 When I first started hiking, I noticed a lot of hikers eating dehydrated, pre-made food. They're easy to pack light, nutritious and delicious food.
For breakfast I bring porridge, a small carton of UHT milk and scroggin (a mixture of dried fruit and nuts you can purchase at any NZ supermarket). Just add boiled water to the porridge in the morning, throw some scroggin on it, and voilà!
Lunch consists of salami and wraps (bread gets squished) with hummus as a spread. I go all-out for dinner with pre-made pasta, half an onion, cheese and a jar of pasta sauce. Put the sauce in a zip lock bag and place that in a light container. Come dinnertime, I throw all the ingredients on my mini cooker and in 10 minutes, have a delicious hot pasta dinner. Bon appétit.
It's always good to pack high-energy snacks such as fruit, chocolate, sweets, and biltong. I also bring with me teabags, sugar, salt and pepper packets (from McDonalds) and 3-in-1 coffee which I keep in a zip lock bag. If you want numerous marriage proposals, I highly recommend you pack chocolate and tea; I guarantee you'll be the most attractive, popular person in the hut. There's nothing sexier than a steaming hot cup of tea with delicate tendrils of chocolate caressing your tongue after a long day of hiking.
Safety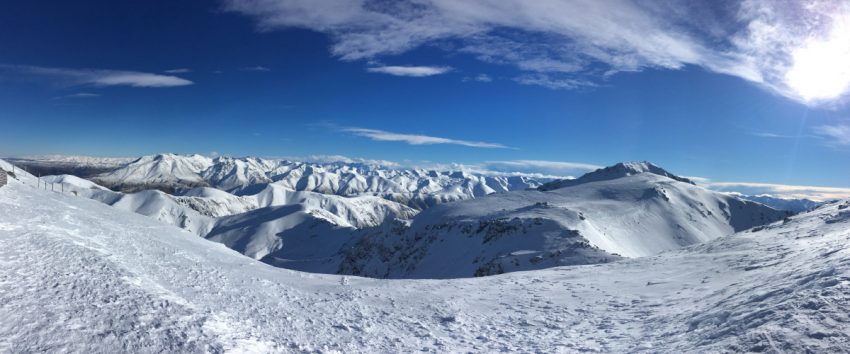 I get it, you're a strong independent woman who can fix her car tyre pronto. This is bloody fantastic as the closest I've come to fixing my car tyre is by kicking it – hard. Don't get me wrong, I'm all for women empowerment, but running off into the woods without mitigating the risks is silly.
There's a 100 per cent chance you'll lose your phone signal on most of the trails in NZ, which is great if you're looking to take a break from social media, but terrible if you're injured and need help.
Prepare for this by bringing a Personal Locater Beacon (PLB), especially if you're hiking alone. It's a small electronic device that, on activation, broadcasts a signal to a satellite. This signal alerts the New Zealand Rescue Co-Ordination Centre that you are in distress. You can hire them for as little as NZD15 (approximately USD10) a day. There are countless stories of people who've used a PLB and it's quite literally saved their lives.
Always inform someone beforehand where you're going, for how long, and when to expect you back. They can alert Search and Rescue if you haven't arrived back at the intended time/date. If you don't know anyone in NZ, go to the nearest DOC site and let them know. At every hut there is an 'intentions book'. Here, you can record the date you arrived and left. Make sure you record your details at every hut regardless of whether you're staying or just passing through.
Hiking solo in NZ is a privilege. Having lived in many countries, I can honestly say, as a female, I have felt the safest in NZ. Just be sure to plan ahead, mitigate any potential risks, and prepare for your senses to be truly enthralled by the exquisite views.
Get all the latest travel stories from Zafigo. Follow us on Facebook, Twitter, and Instagram.