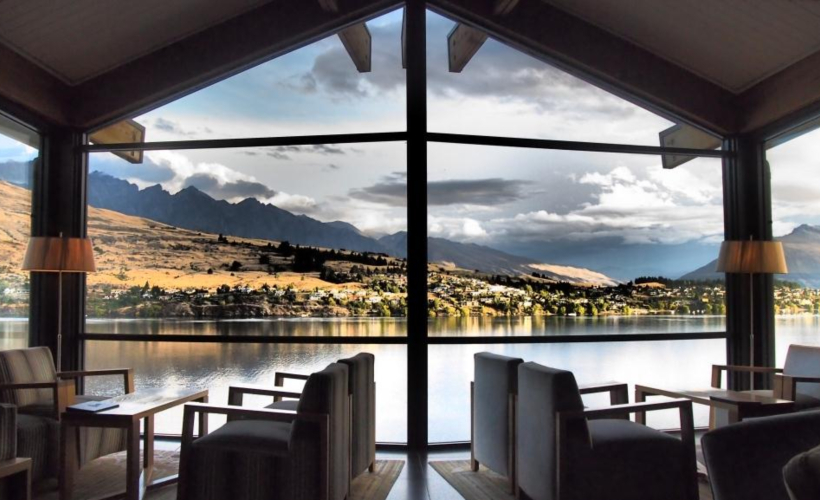 It goes without saying that Queenstown, New Zealand is South Island's most happening spot. Whether for adrenaline junkies or laid-back nature lovers, Queenstown has something to offer every kind of holidaymaker, even if you're a woman travelling solo or visiting with a squad of tiny tots.
One of Queenstown's best features is the lake that it's built around — Wakatipu. So what better place to stay at than a property that literally hugs the water's shoreline like The Rees Hotel & Luxury Apartments? With 60 hotel rooms, 90 apartments (1-3 bedrooms) and 5 lakeside residences, let us count the ways we loved it:
The space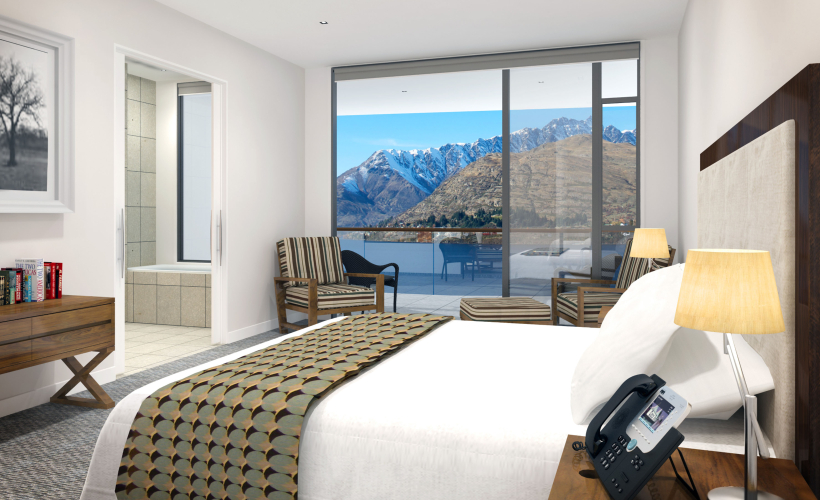 What's to love about this award-winning 5-star hotel is that its owners and management pay attention to the little things. After all, the devil is in the details, and this is what sets the difference between a good hotel and a great one.  
A good hotel will ensure you have the basic amenities in your room — like the usual bath gels and shampoos — but a great hotel will give you a tiny welcome pack to ensure you get a taste of the wonderful things Central Otago has to offer. In this case, it's the local sweets and snacks. It's a warm welcome I appreciated, extending farther than the smiles and quick service I received at the front desk.
Overall, The Rees isn't a large hotel; it only has 60 rooms. Perhaps that's also what makes it special. Due to the fact that it's not a chain, it has the considerations that a small, family-run, or boutique hotel would, despite being a 5-star property.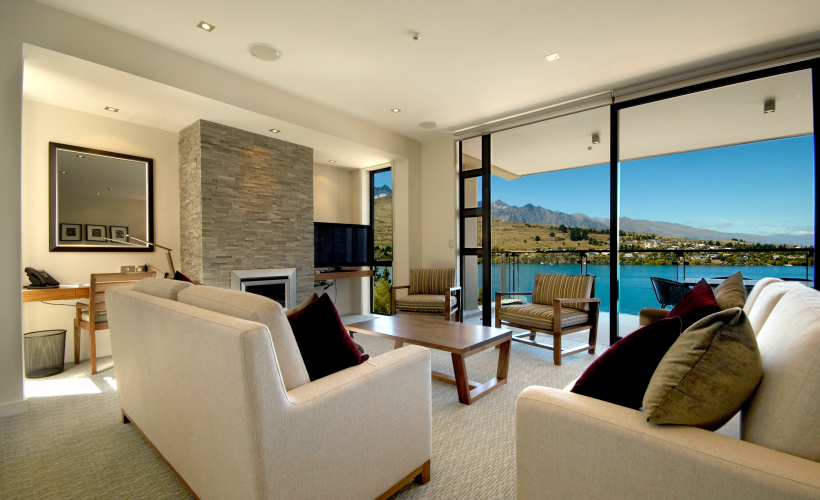 The room itself (an Executive Lake View room) is spacious, but most importantly, the views are to die for! Regardless of which room you get at The Rees, you can rest assured you'll have one with a stunning panorama of Lake Wakatipu and the Remarkable mountain range behind it.
Of course, the tall unobstructed glass windows you'll find throughout the property and even within the rooms and (some) bathrooms help you to take it all in. My room also comes with a balcony, which allowed me to enjoy New Zealand's crisp and clean air along with the views, while soaking in the tub also gave me breath-taking vistas of the lake.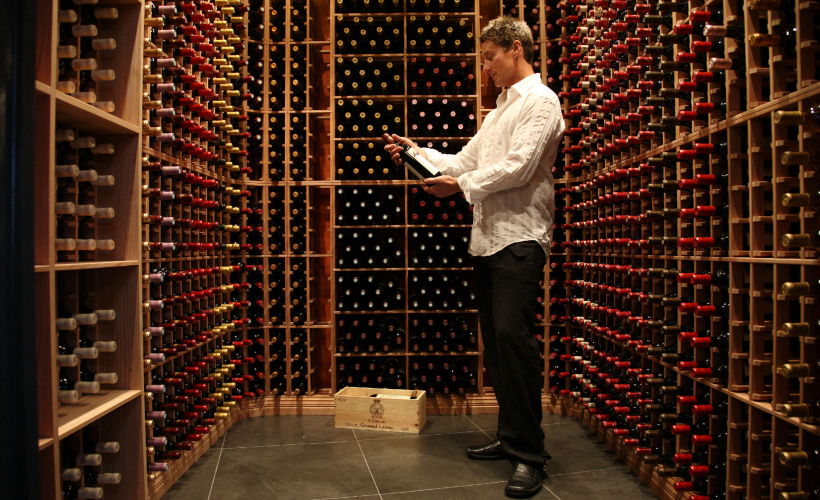 Other hotel facilities include a library that houses rare books and art, a stunning lounge area boasting unreal lake and mountain views, complimentary Wi-Fi, a gym, secure covered parking (for those on a roadtrip), private beach, and a wharf. The piece de resistance, however, is the True South Dining Room.
As mentioned before, The Rees takes pride in offering its guests the best that Central Otago has to offer, and True South is the culinary epitome. The award-winning restaurant treats its patrons to the delicious, adventurous, and unexpected, using local produce and championing the region's agriculture. So you know you also get freshness and quality control with seasonal updates. True South also boasts a private cellar — Bordeau Wine Lounge — with a collection of the best wines of Central Otago along with a broad selection of Bordeaux bottles.
The area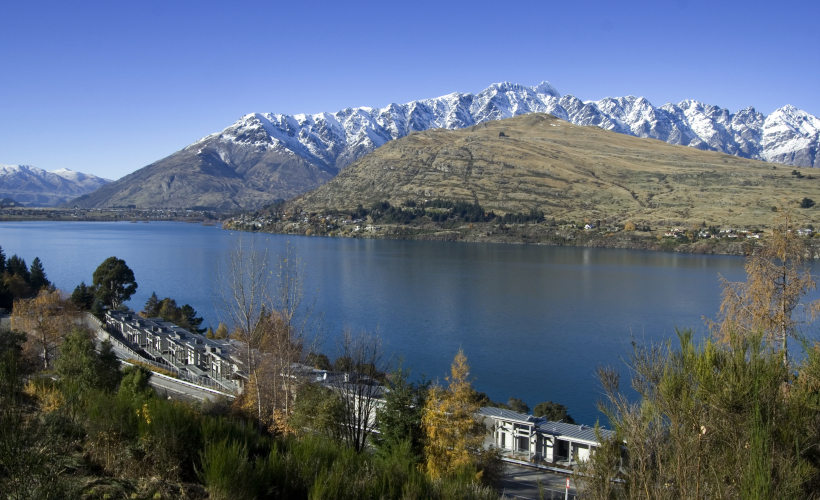 In terms of location, though not smack bang in the centre of Queenstown, The Rees is a sanctuary that's less than three kilometres away from where the action is — like Fergburger, home of what's known to be one of the world's best burgers.
Getting into town is easy too, as The Rees offers complimentary transfer services to the centre of Queenstown for its guests. An added bonus especially if you're a woman travelling alone or plan to have a few drinks in the evening and prefer not to drive. In terms of safety, New Zealand is a safe country overall. Most bars have breathalysers, and they don't allow patrons to drive if they've hit heir quota, instead putting them into cabs to make sure they reach their home or hotel safely.
Central Queenstown itself is a small area where you'll find popular local watering holes, plenty of restaurants, and of course, the entrance to Skyline Queenstown. There's plenty to do in this one pit-stop itself. You can experience Maori culture, take a lovely gondola ride, gawk at exceptional views, ride down the hill with a luge, and even go paragliding.
Other Queenstown attractions include walks, hikes, cycling tracks, and the AJ Hackett Bungy (the OG of bungee jumping!). Venture 45 minutes north and you'll reach the tiny town of Glenorchy. This place features a unique animal experience where you get to feed and play with alpacas, horses, and myriad fowl, while the surrounding area boasts of some of the most iconic film locations from the Lord of the Rings movie trilogy.
Checking out
Staying at The Rees allows you all the space and creature comforts of a lake resort or luxury lodge setting, while maintaining a sense of calm, quiet, and privacy. At the same time, it checks all the right boxes by still being close to all of Queenstown's excitement, and ultimately, the service is top notch. A stay here certainly won't disappoint.
Get all the latest travel stories from Zafigo. Follow us on Facebook, Twitter, and Instagram.