Always thirsting for adventure? Even if you can't round up your gal pals to head all the way to South America, you can always consider exploring on your own. Women looking for outdoor adventures will find the Patagonia region an ideal place to explore. The region is home to the Torres del Paine National Park, one of the world's most stunning trekking destinations, with trails taking you to incredible natural landscapes of stunning mountain peaks and massive glaciers. It's one of the world's most diverse regions offering many incredible outdoor activities and straddles two countries, Argentina and Chile.
Here are some ideas of where to go and what to do if ever you find yourself heading to Patagonia.
1. Punta Arenas, Chile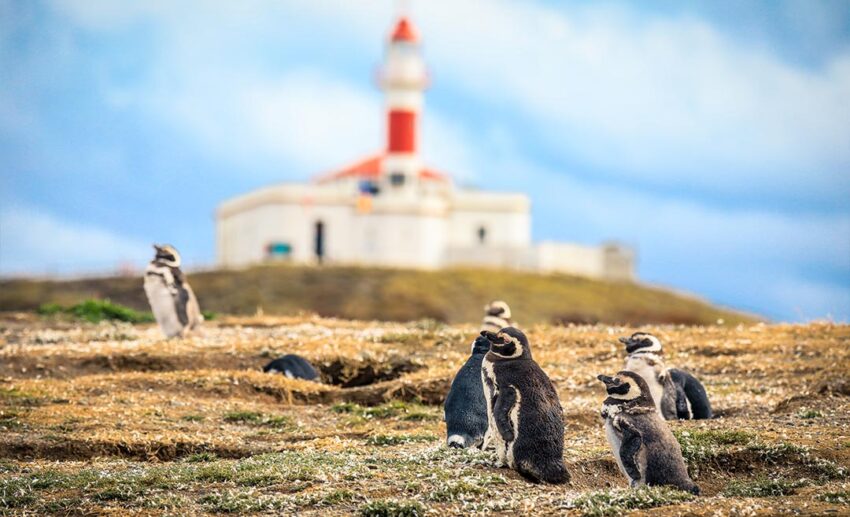 Punta Arenas is one of the most visited areas in the Patagonia Region, best known for being home to cute penguins. The small city lies along Chile's southern coast and is the start and end point for many tourists in the Patagonia region. While seeing the penguins is the best thing to do in Punta Arenas, you'll find many other exciting things to enjoy in the city.
Take a ferry to Tierra del Fuego and enjoy seeing penguins and other fascinating marine animals on your journey. The ferry stops in Porvenir, a charming town that serves as the island's capital. Here, you'll find a museum with a mummified display of an indigenous person.
Then head the waterfront promenade of Punta Arenas, a lovely place to enjoy a scenic stroll with breathtaking ocean views in the backdrop. While in the area, check out the Maritime Monument, which represents the island's first settlers.
The best way to end your day in Punta Arenas is to visit craft beers and microbreweries, where you can treat yourself to a glass or two of locally made beer. Some of the best places to savour delicious local beer are Bar Bulnes and Cerveceria Hernando de Magallanes.
2. The Pampas, Argentina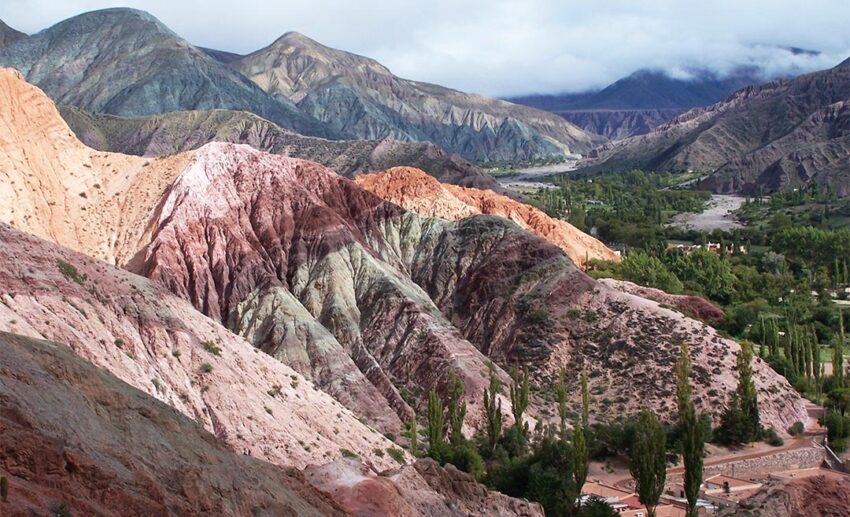 More famously known as the Pampas, La Pampa lies in the middle of Argentina, with Santa Rosa being its capital city. The region's main tourist attraction is the Lihué Calel National Park, where you can come across fascinating wildlife species, from cougars to deer, foxes, guanacos, hares, and other rare species. La Pampa is a must-visit If you're looking for an authentic place to experience the local Argentine culture without the crowds of tourists.
Another famous sight in La Pampa is the Valley of de las Pinturas, where you'll find perfectly preserved paintings on rocks. A UNESCO World Heritage Site, it features exceptional cave art from over 13,000 years ago.
When sightseeing around La Pampa, stop by the handicraft market of Santa Rosa, where you can shop for local handmade products of wool, leather, and wood. The mesquite wood bowls are popular among visitors. Don't forget to check out the beautiful church along San Martin's main square and admire its extraordinary facade.
Head to the Museum of Natural History to learn more about La Pampa's history. Here, you'll find exhibitions demonstrating household items of ancient people who settled in the area over 9,000 years ago.
3. Isla Navarino, Chile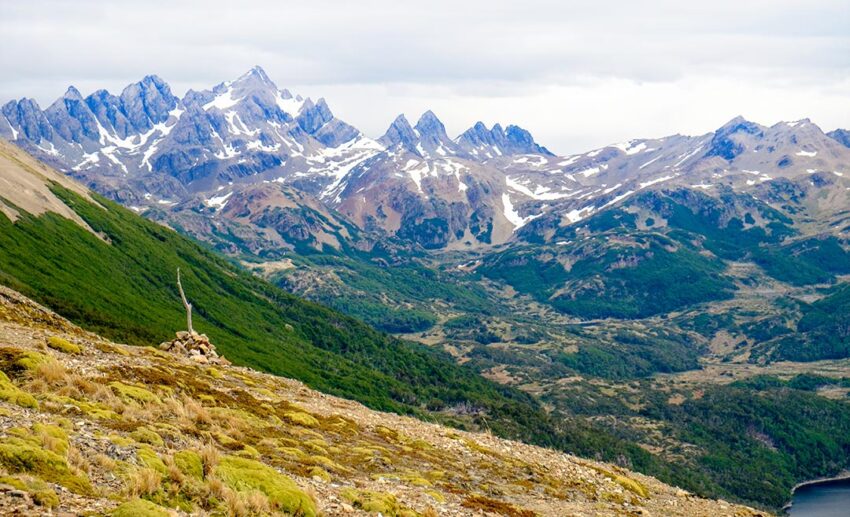 As one of the world's top tourist destinations, planning a luxury trip to Patagonia should be easy. Make the most of your solo holiday by booking excellent tours around Patagonia. It's the perfect option for female solo travellers hoping to see several fantastic spots in one visit. You can customise these tours to include the places you want to visit, such as Isla Navarino.
Isla Navarino lies along the stunning Beagle Channel, with scenic shores surrounded by the rugged scenery of a vast jagged mountain range. Many who visit Isla Navarino come here to hike Dientes de Navarino, considered the world's southernmost trek.
The trek to the Dientes de Navarino mountain range is an exciting experience. It requires hiking along a scenic trail and snaking around the mountains. Trails are often unmarked, which makes them more suitable for experienced trekkers who love the challenge presented on the trek. You may also need to spend the night wild camping since you won't find established camping sites. So, a guide should be considered for this one!
In addition, there's a chance of snow regardless of the time of your visit. So, before heading off to your trek, prepare yourself to brace against these fierce elements. Aside from an incredible sense of accomplishment, your efforts will present you with some of the world's most breathtaking views!
4. Ushuaia, Argentina
Considered the gateway to Antarctica, Ushuaia is another fascinating Patagonian destination. Dubbed the 'end of the world', it attracts nature lovers and adventurers for its postcard-perfect sights. Here, you can see penguins in their natural habitat and visit local wineries to savour delectable Argentinean wines.
Seeing penguins is one of the most fun things to do in Ushuaia. The best time to see them is between November and February, when they visit the region to reproduce. You'll find different penguin species on Martillo Island and can see them up close with a guide.
Another popular thing to do in Ushuaia is riding the historic Train of Ushuaia built to transport timber to the city's local prison. It's now one of the city's most popular tourist attractions, travelling up to five times daily. The train has a bilingual guide to educate visitors about the city's history.
5. Punta Tombo, Argentina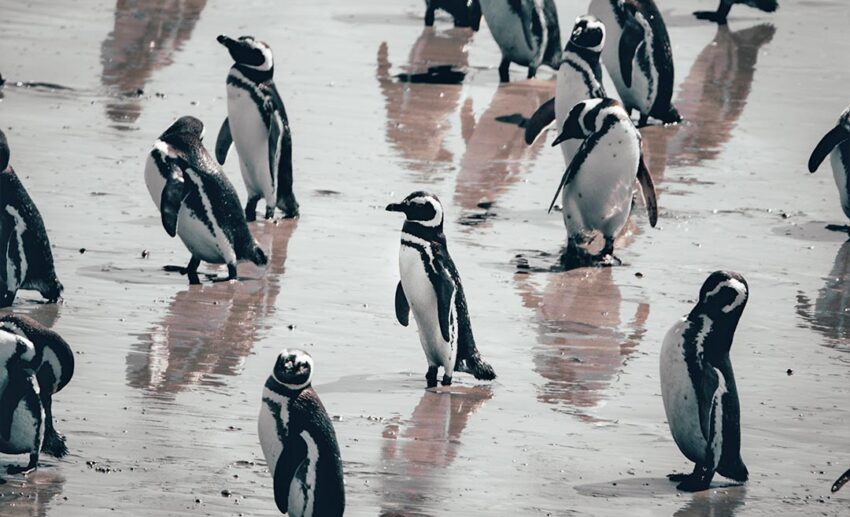 More penguins! The Patagonia Region is famous for its resident avian creatures. One of the best places to see them is the National Reserve of Punta Tombo, home to the largest colony of Magellanic Penguins outside of Antarctica.
Thanks to the abundance of anchovies and sardines along the coast of Punta Tombo, about a million penguins have settled in the area. In August, you'll see male penguins arriving in the area to claim their nest from the previous year and prepare it for the females to lay their eggs come October.
Seeing millions of penguins in one place is a truly unique experience. Despite the long bus ride to the area, it's still much better than undertaking an expensive cruise to see penguins in Antarctica. When the penguin chicks are born and fed, they will migrate back to Brazil before coming back to Punta Tombo.