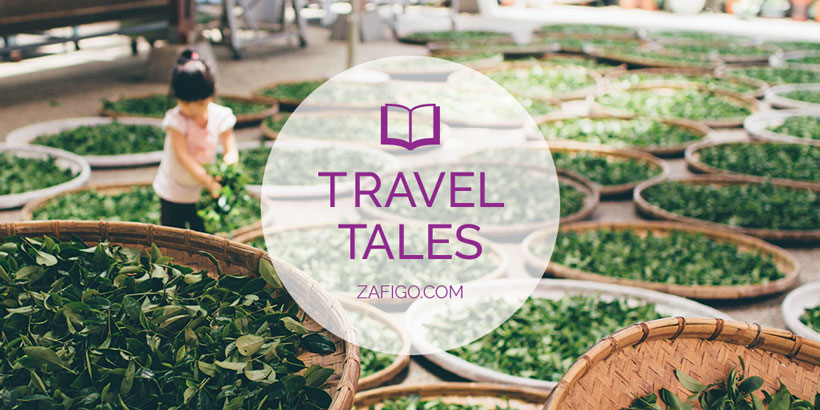 When my friend mentioned an impromptu hiking trip to Gunung Talang in Sumatra, Indonesia, I was caught off-guard. This mountain is not as popular as the ones of the seven summits of Indonesia. Hikers all around the world flock to the country to scale up Mount Rinjani, Semeru, Kerinci, or Merapi. Little did they know this 2,595-metres above sea level behemoth requires more than just taming.
The van ride took about two hours from the Padang Airport. We passed through paddy fields, local farms, and tea plantations before finally reaching basecamp.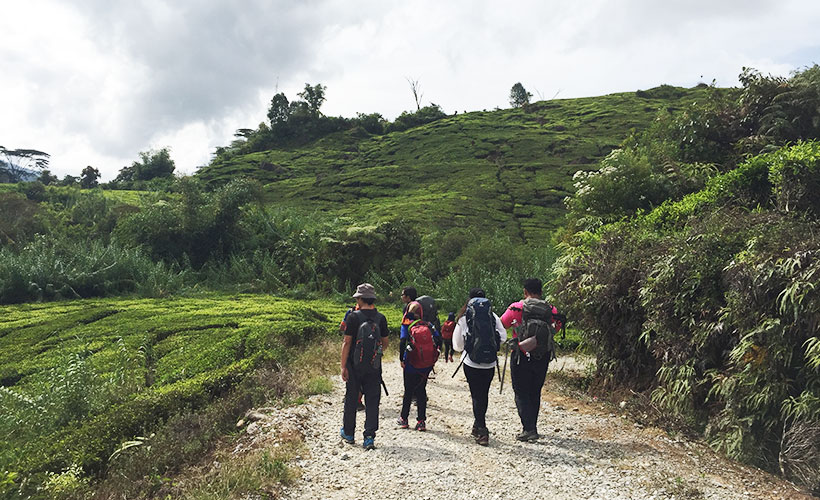 Packed with hiking essentials, 14 of us along with a crew of eight guides strolled along a beautiful tea plantation before slowly ascending in dense tropical jungle.
The hike got tougher by the hour, but laughter and encouragement from friends made it much bearable. The last of us reached the campsite after five hours.
It was estimated about 200 hikers were camping in the vast field of basecamp that night. While sipping hot tea and coffee, some of us swapped personal stories under millions of stars.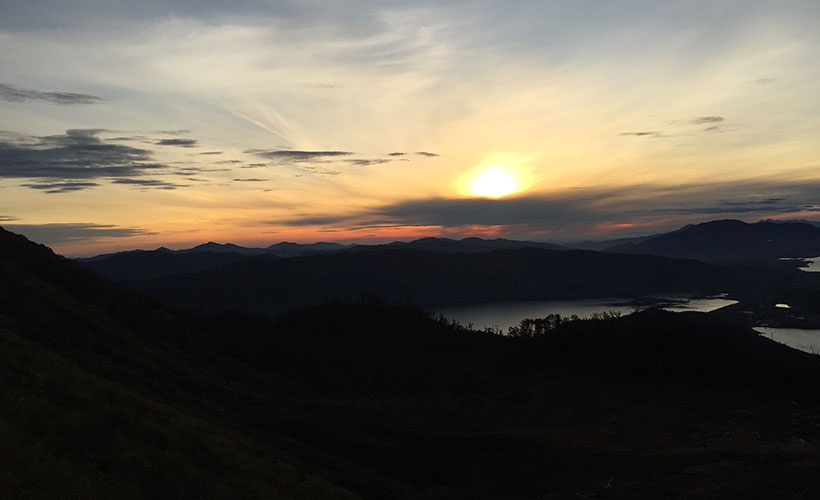 The summit attack began at 5:00am. As the sun cracked the horizon, the amazing scenery unfolded itself.
Truth be told, we were breathless not only from the steep climb, but also from taking in the view. The first pit stop has a lot of leafless trees, and we couldn't help but feel a bit poetic here. It was almost like we were in a scene from a The Lord of The Rings film.
Moving upwards to the summit, we had to traverse carefully along narrow paths. One slip could've cause us to fall down rocky chasms with smoky, strong sulphuric air. While gasping for air and finding my footing on the loose rocks,  a quote by Hermann Buhl — "Mountains have a way of dealing with overconfidence" — kept running through my mind.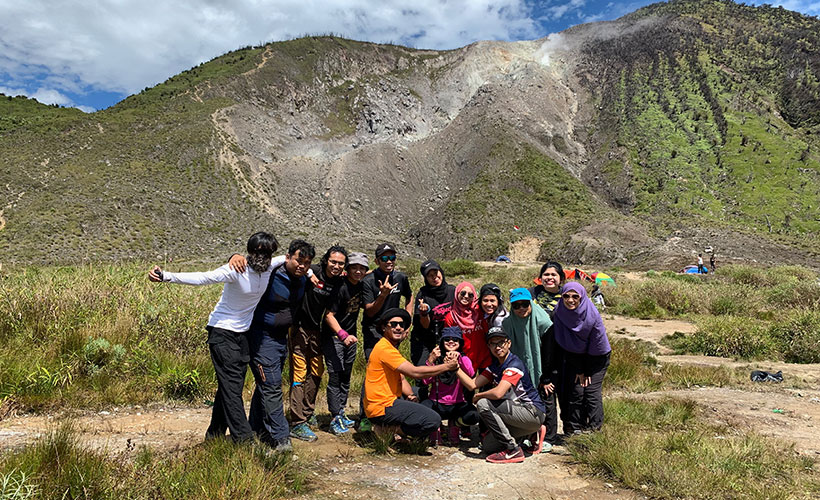 Finally, and gratefully, we made it to the top! The magnificent view of three lakes and Mount Kerinci looming in the horizon made all the hard work worthwhile.  When we descended, we realised that due to its steep angle, going down requires you to sit down and slowly, slide down carefully. A slight mishap could've lead to fist-sized rocks tumbling down the slope and hitting fellow climbers.
The sun was right above us when we reached the camp. After a quick lunch and rest, we headed back down to basecamp. Meeting friendly Indonesian hikers and being called Kak Ros (a character from the vastly popular children's cartoon Upin Ipin. Indonesians generally call Malaysian women "Kak Ros") were also our highlights of the day!
*All photos courtesy of the author
---
 Read our last Travel Tale:
---
Here's your chance to get published on Zafigo! We want your most interesting Travel Tales, from memorable adventures to heartwarming encounters, scrumptious local food to surreal experiences, and everything in between.
They can be in any form and length –short stories, top tips, diary entries, even poems and videos. Zafigo is read by women travellers the world over, so your stories will be shared to all corners of the globe.
Email your stories to [email protected] with the subject line 'Travel Tales'. Include your profile photo and contact details. Published stories will receive a token sum. 
Get all the latest travel stories from Zafigo. Follow us on Facebook, Twitter, and Instagram.