Bali is an Indonesian island known for its forested volcanic mountains, terraced paddy fields, pristine beaches, and coral reefs. This beautiful island is also home to religious sites, such as the cliffside Uluwatu Temple. To the south, the beachside city of Kuta has lively bars, while Seminyak, Sanur, and Nusa Dua are popular resort towns. Bali is also known for all kinds of diving, as well as its yoga and meditation retreats.
One of the many fascinating things about Bali is its incredibly rich aquatic world. Once you dive in the water, you'll see an explosion of colours and ocean life everywhere around you.
You'll find Bali's dive spots located all around the island. Many visitors split their time over a number of destinations for a variety of experience. This variety is what's made Bali one among many places on earth where people love to dive.
Wherever you're from, there's one thing that rings true about Bali — the diving there is some of the best in the world. If you're thinking about diving in or around Bali (or even if you're not), these dive sites should be at the very top of your travel list.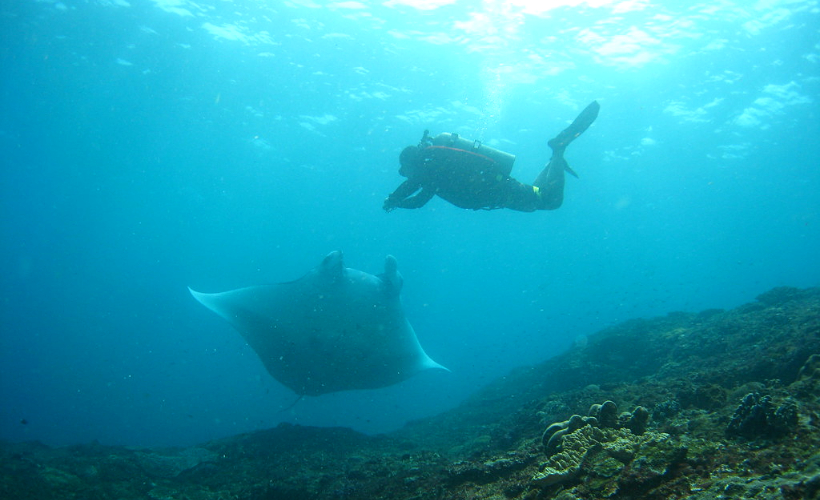 Manta Point, Nusa Penida
This dive site is accessible from various places around Bali and got its name for obvious reasons. The different currents from the Indian Ocean and the Pacific Ocean meet here, bringing phytoplankton (a delicacy for the mantas) with it. As such, you'll find not just one, but several manta rays cruising the currents alongside divers.
USAT Liberty Wreck, Tulamben
This wreck dive consistently comes up tops on dive site lists and there's a very good reason for that. Just 40 metres off the shore lies this stunning 120-metre shipwreck submerged in only 20 metres of water.
It's hard to pinpoint exactly what makes this dive site so special. Maybe it's the diversity of marine life or the black sand that surrounds the wreck, but you'll definitely feel it as soon as you descend. The beauty of this dive is that it's so accessible to divers of any level — first-time divers, beginner divers, experienced divers, and freedivers alike are enchanted by the USAT Liberty.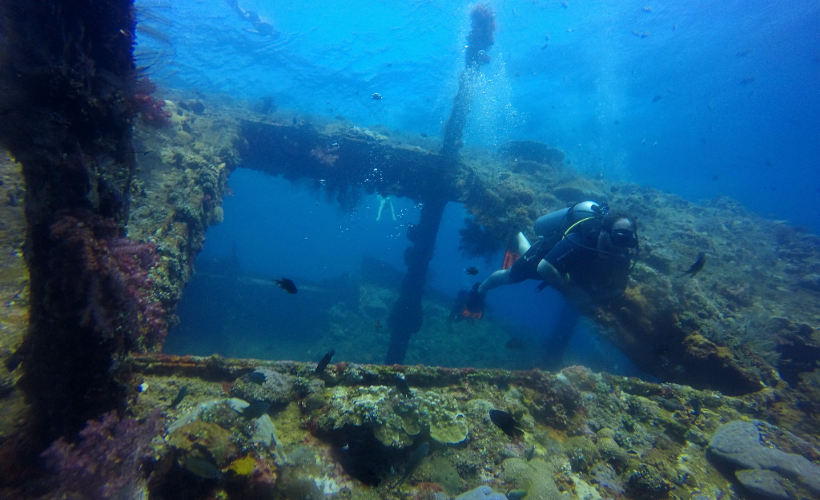 Amed Wall, Amed
Another easily accessible dive site, part of the beauty of this dive site is the short boat ride in a traditional canoe or jukung to reach it. The Amed Wall is home to a huge variety of marine life. Keep your eyes peeled for the ever-elusive pygmy seahorse or the occasional black tip reef shark. Otherwise, simply enjoy observing angelfish, puffer fish, trevally, and lionfish.
The Drop Off, Tulamben
Also known as Tulamben Wall, the depths of this drop off range from three metres to 80 metres. It was formed by a lava river following an eruption of Mount Agung in 1963. Now, you might not see anything as dramatic as a lava river, but you certainly won't be disappointed. The sheer diversity at this site is second to none, and whether you're interested in tiny critters or bigger beasts, the Drop Off has you covered. If you love underwater photography or are looking to start, you'll find no shortage of subjects and great visibility here.
Blue Lagoon, Padangbai
Blue Lagoon is a gorgeous site, perfectly suited for beginner divers or those looking for a cruisy dive thanks to its sheltered location. Visibility is great, and you don't have to venture too deep to explore some of the beauties of this site. Marine life is also beautifully diverse — you'll find frogfish, morays, stonefish, nudibranchs, squid, rays, and stargazers just to name a few! This dive site may be calm, but your dive will be anything but boring.
Crystal Bay, Nusa Penida
If you're looking to try your luck and spot a mola-mola or ocean sunfish, then Crystal Bay is a great place to visit. The season for spotting mola-mola is from July to September, and you'll spot them hanging out at about 30 metres. The dive site gets its name for its crystal-clear visibility which can be enjoyed all year round.
Other local marine critters include frogfish, mantis shrimps, and many different varieties of nudibranchs. It should be noted that the currents at Crystal Bay can be strong, so it's worth having a chat with the local PADI instructor to ensure conditions are suitable for your level.
Prepare yourself
Some of these dive sites do come with a warning for strong currents. So these spectacular sites suit more experienced divers looking for their next adventure. However, if you're a novice diver, the great thing about diving around Bali is that there are always alternatives. For instance, if conditions are bad at Tepekong, chances are they'll be suitable for diving at Mimpang and vice versa.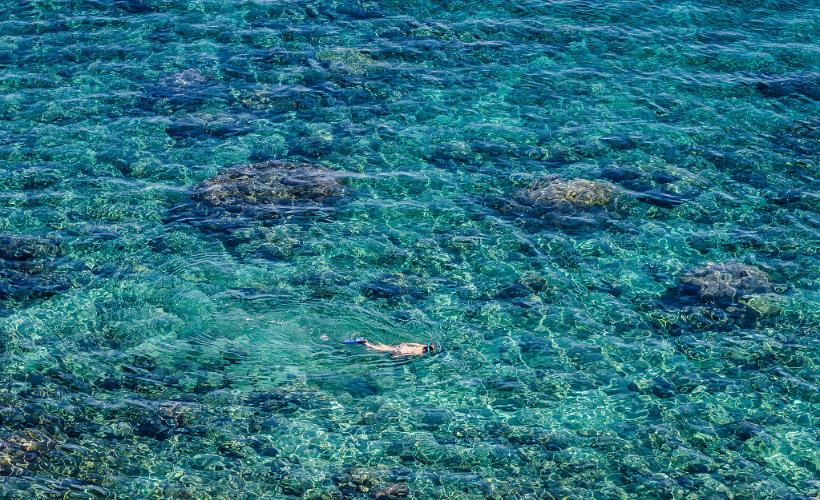 Freediving
There is a magical subaquatic world to discover when you go diving. While scuba diving opens up an underwater world to you, freediving is all about the natural state of being, mental stamina, and the enjoyment of the marvellous flora and fauna intertwining around you.
You are learning about yourself as much as you are exploring the waters and its biodiversity. Holding your breath underwater is a serene and quiet experience, which makes you weightless and free. Consider freediving too if ever you're in Bali.
Get all the latest travel stories from Zafigo. Follow us on Facebook, Twitter, and Instagram.