Visitors to Kuala Lumpur – or KL as it's affectionately known – usually say one thing: It is nothing like they expected. To the first-time visitor, it is a city with many facets and even more surprises. Shiny steel skyscrapers fill the skyline, and towering above all of them are the metal ambassadors known the world over as the Petronas Twin Towers.
Beyond this modern facade, you can find little nooks and corners that make you feel as if you're in a bucolic small town. It's easy to forget that you're in the country's capital and its biggest, most populous city – until the bustle of traffic reminds you just where you are.
Whether you enjoy spending an afternoon wandering in a leafy park, or shopping in a multi-story mega mall, Kuala Lumpur doesn't disappoint with something for everyone. Here are some of the best things to do for the comprehensive Kuala Lumpur experience.
1. Visit the Petronas Twin Towers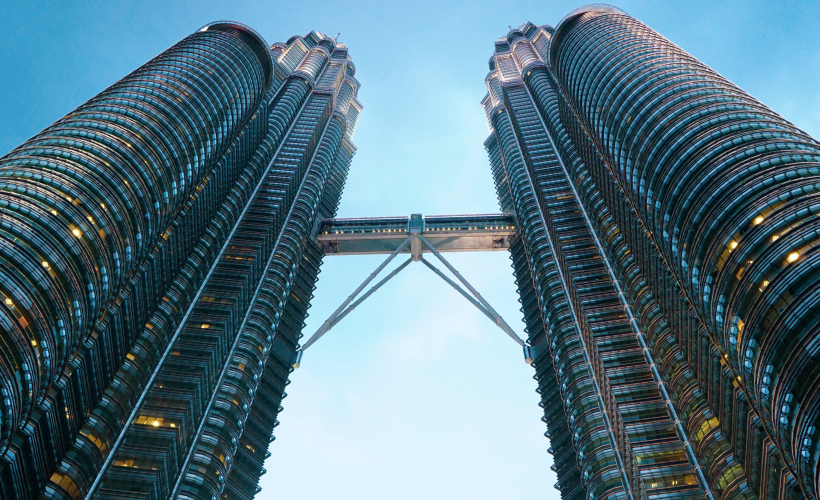 It goes without saying that if you're visiting Kuala Lumpur, you have to at least visit the Petronas Twin Towers. One of the most iconic sights in the world, the towers feature postmodern architecture and Islamic design. Visitors flock here for the walk over the sky bridge that connects the two towers, and to admire the view of the city. If you're not one for heights, you can also take a picture at the base of the towers.
2. Absorb the history at Sri Mahamariamman Temple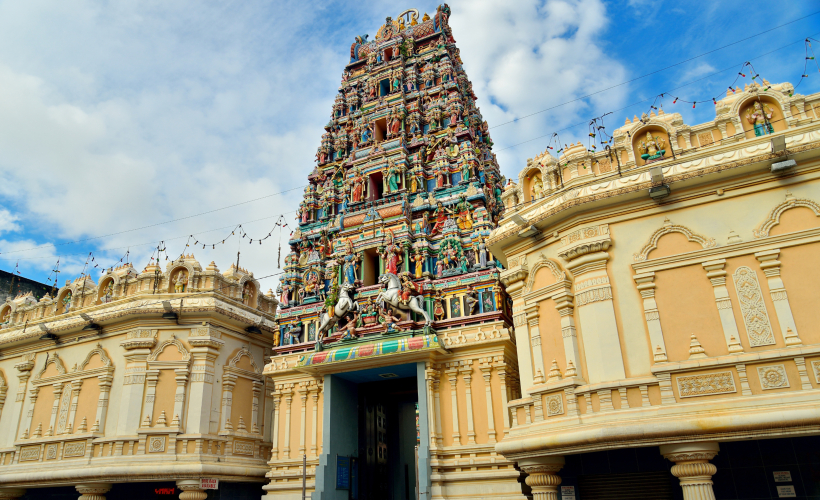 Being the oldest Hindu temple in Kuala Lumpur, Sri Mahamariamman Temple is well worth a visit for those wanting to learn about the diverse cultures and religions that make up the city.  Explore the grounds and wonder at the architecture and atmosphere of this working temple situated at edge of Chinatown on Jalan Bandar. It is easily recognisable thanks to it's vibrant and colourful façade featuring a range of Hindu deities depicting famous legends today functions as an important cultural and national heritage.
3. Explore the six tiers of Thean Hou Temple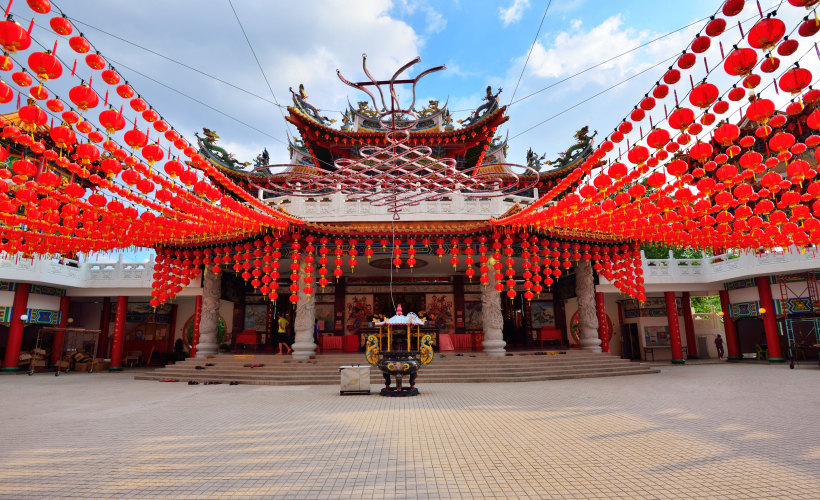 Thean Hou Temple is something of an iconic landmark Kuala Lumpur thanks to it's six-tier design. One of the oldest and largest temples in Southeast Asia, it is a popular tourist attraction thanks to its grandiose design. The inside of the temple features Confucian, Tao, and Buddhist decorative pieces and it is widely considered as one of the most decorative temples in Kuala Lumpur, with its intricate carvings and decorated raised ceilings painted in red and gold.
4. Marvel at the Islamic architecture of the National Mosque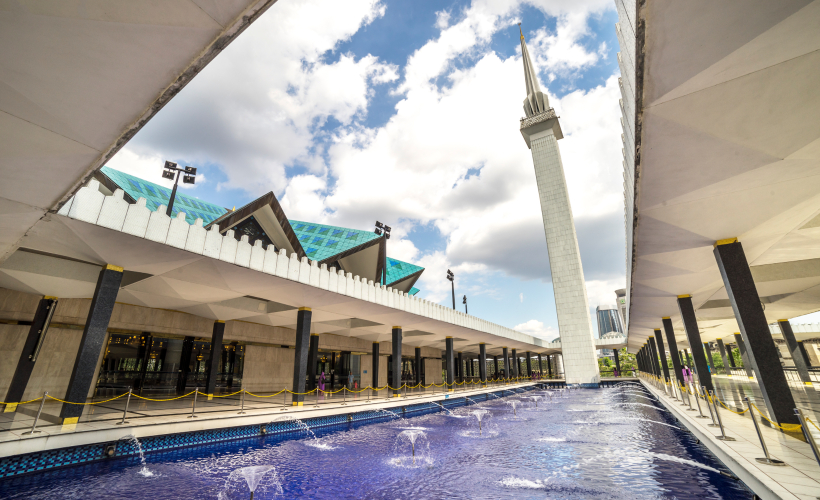 Surrounded by lush greenery, the National Mosque is an enormous structure that can accommodate 15,000 worshippers at any given time. Built in the '60s, the mosque follows principles of Islamic architecture. There are also fountains and reflective pools throughout the mosque complex. Visitors can tour the mosque, but ladies will be given a dress robe before entering as there are strict rules regarding appropriate attire.
5. Make some feathery friends at Kuala Lumpur Bird Park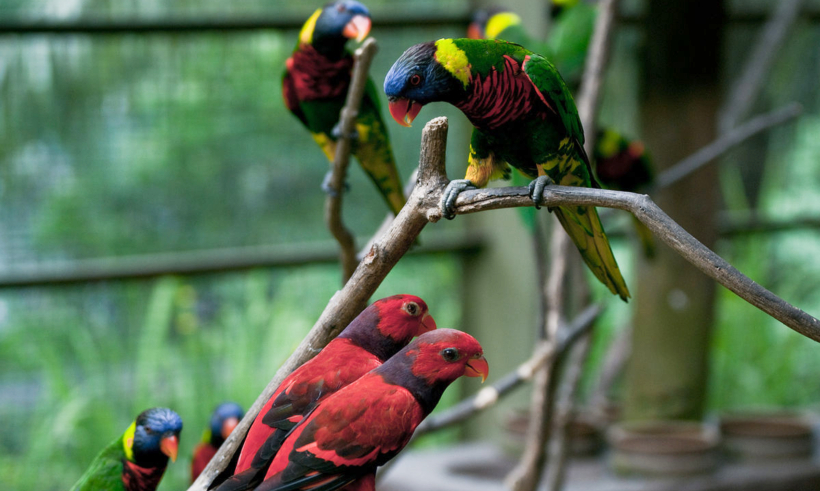 This enormous aviary is home to over 3,000 birds of over 200 species, making it a must-visit for ornithophiles. Recognised as the world's largest free-flight walk-in aviary, KL Bird Park allows for visitors to chase peacocks, pose with parrots, feed parakeets, and be awed by soaring storks. Apart from birdwatching, visitors can also learn about the local flora and fauna in the park as it is a well-respected scientific location with a strong emphasis on conservation and education.
6. Have yourself a Blue Planet experience at the depths at Aquaria KLCC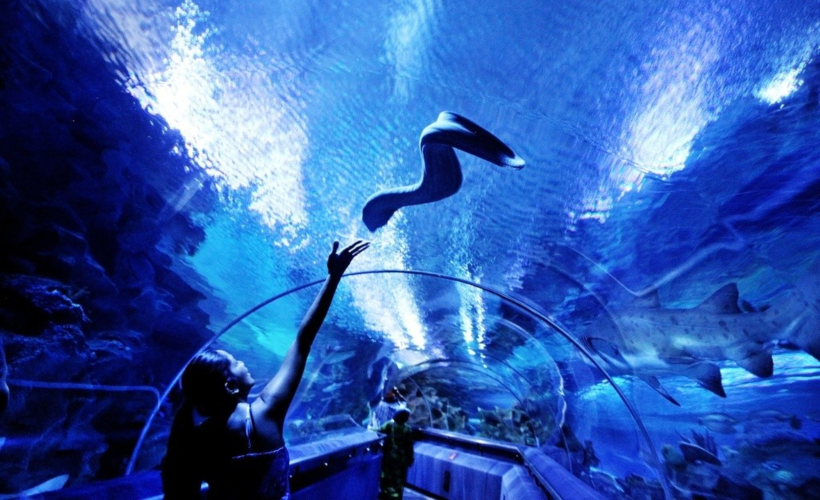 Keen to explore metres-long underwater tunnel where you can see rare sand-tiger sharks, green sea turtles and red-bellied piranhas? Not just an aquarium, but an oceanarium housed in the depths of the Kuala Lumpur Convention Centre, Aquaria KLCC spans over 60,000 square feet and features a 300-foot tunnel. The experience is set up as a land-to-sea journey and aims to educate visitors on Malaysian aquatic life, from fresh water rivers and swamps, to the vast ocean. Be sure to buy tickets online from Aquaria KLCC though, as there are many scam sites that claim to sell tickets to Aquaria that turn out to be duds.
7. Slow down at Kuala Lumpur Butterfly Park
Head to Kuala Lumpur Butterfly Park and marvel at the hundreds of different colourful butterflies in residence. Housing over 120 species, the park itself is modelled after a jungle forest experience featuring walkways, footpaths, lakes, ponds, and gazebos.  There are educational explanations such as breeding programmes and life-cycle information for visitors to enjoy the quieter and calmer pace as they take in the local wildlife.
8. Islamic Arts Museum Malaysia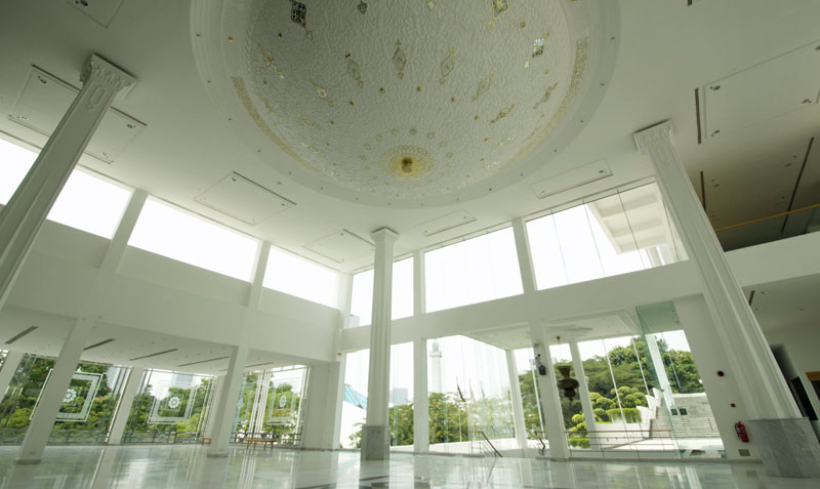 Located at the heart of Kuala Lumpur, the Islamic Arts Museum Malaysia houses many artifacts all the way from China, Southeast Asia, India, and even the Middle East. Expect to see one of the most beautiful ceiling domes and plenty of Islamic architecture on full display with 12 permanent galleries and thousands of artefacts housed in the spacious 30,000-square metre building.  If you're lucky, your visit might even coincide with a particularly exciting exhibition aimed at providing education and awareness on the religion.
9. Shop 'til you drop at Suria KLCC
Within the enormous KLCC complex that includes the Twin Towers, Suria KLCC is a six-storey shopping centre that is arguably one of KL's greats. From luxury goods to everyday items, Suria KLCC has it all. It also houses a fantastic food court, a cineplex, a Kinokuniya bookstore, and even a fun-filled science discovery centre.
10. Get your bargain on at Central Market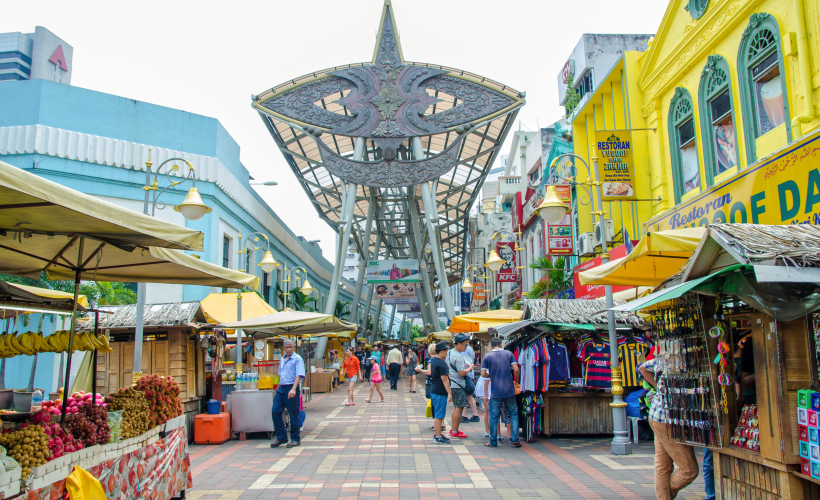 Opened in 1888 as a wet market, KL's Central Market (today also affectionately known as Pasar Seni) has seen it all. The area has since been updated since it's meat and fresh fruit-selling days and now includes different sections to reflect the various influences and ethnic backgrounds in Malaysia, while selling souvenirs, and arts and crafts. The adjoining Kasturi Walk also features an array of food stalls if you're feeling peckish after all that bargaining. Within Central Market is also Annexe Gallery, a modern art gallery located on the second floor which hosts a series of talks, art exhibitions, book launches, movie screenings, and fashion shows throughout the year. Check out the gallery's schedule to see if anything strikes your fancy!
11. Enjoy some quality street food at Hutong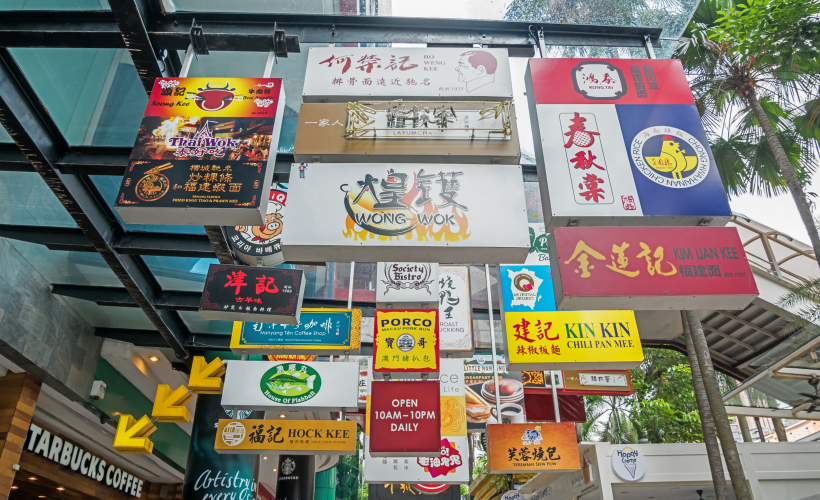 Food courts in shopping malls are pretty much a dime a dozen in Kuala Lumpur, but Hutong, housed inside Lot 10 Mall, is said to be one of the best in the biz. The food court is made up of local street vendors specifically selected to set up shop in the food court. As such, what we have is a string of famed street food vendors all under one roof, so you don't have to pound the pavements in search of a feast. Revel in the more popular local dishes such as oyster omelette, noodles soups, dumplings, meatballs, and an assortment roasted meats.
Note: As the food sold here are predominantly famed Chinese vendors, the selection here is not strictly halal.
12. Experience the food haven that is Jalan Alor
Jalan Alor may have once been famous for being a red light district and a place of dubious repute, but today it is best known as a haven for foodies. Though it may look a little bare and disappointing during the day, the vendors set up as the sun begins to set and the street transforms into a hive of culinary activity, complete with plastic tables and chairs seemingly appearing from nowhere. Vendors here have focused on perfecting their signature dish over the years, so don't expect to find all the goodies in one place, but do feel free to explore all the stalls available.
Note: While there are halal establishments on Jalan Alor, you'd probably have to walk around to find one that best suits your palate. The streets are usually busy all throughout the night as well, so you might want to be extra wary of pickpockets.
13. Wander through KL's Chinatown aka Petaling Street
With its grand Chinese arch and blue covered walkway, Petaling Street Market nestled in the heart of Kuala Lumpur's Chinatown, simply buzzes with life. Sure, it may be grimy in places and has a tendency to get overcrowded, but the mix of buzzing tourists and laidback locals are what makes these streets so appealing. Of course, it helps that you can pretty much shop for anything in Petaling Street; from gems and incense, to toys and t-shirts. The fast pace of the area has seen it going through multiple changes in recent years, with old buildings being refurbished into modern hotels and trendy cafes or eateries popping up and closing down, but Petaling Street will always retain its old town charm.
14. Climb up the colourful steps of Batu Caves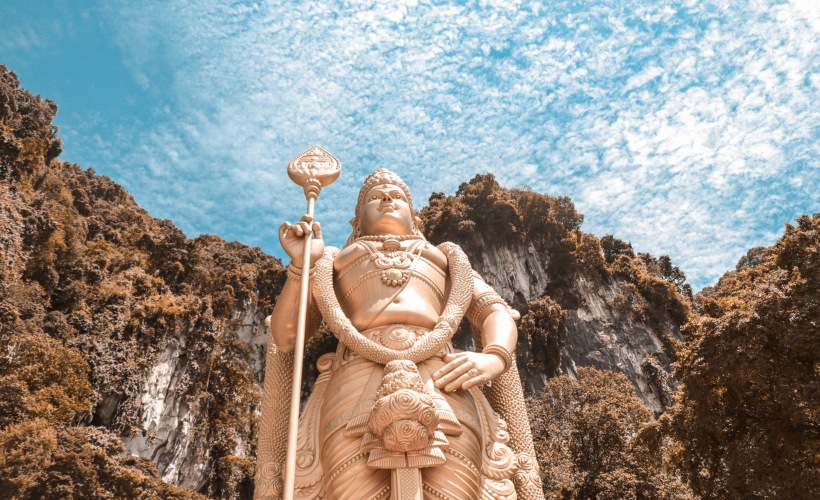 This 400 million-year-old limestone hill that houses a 100-year-old temple within it is perhaps best known as the focal point of the annual Hindu festival of Thaipusam. Batu Caves in itself is a popular tourist destination for multiple reasons. For one, it is home to the tallest Lord Murugan statue in the world. It also has 272 steps that visitors have to climb to get to the entry point of the temple. These steps recently got a facelift and now stand proud in a rainbow of colours. Insta-worthiness aside, the caves and temples are Hindu shrines, and are considered and important place of pilgrimage for Hindu devotees. Visitors can visit the caves and also experience the flora and fauna that include wild monkeys and cave-dwelling bats. There are also rock climbing opportunities and trekking routes available!
Get all the latest travel stories from Zafigo. Follow us on Facebook, Twitter, and Instagram