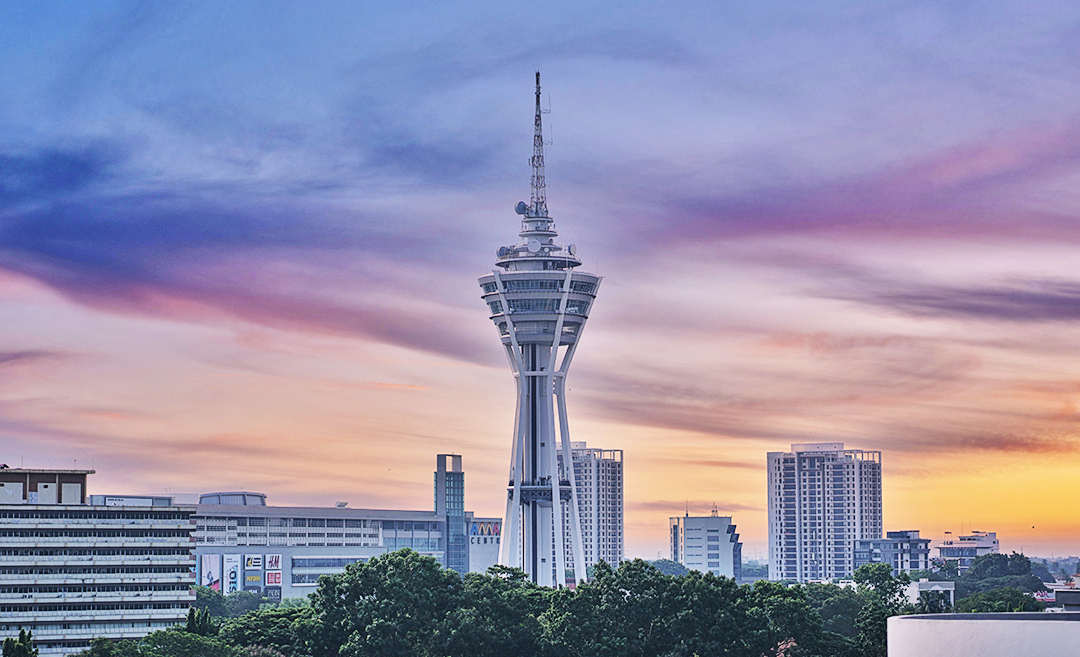 (Muhammad Faiz Zulkeflee/Unsplash)
Zafigo's Quick Guide to Alor Setar, Kedah for Women Travelling Alone or with Family and Friends
The state capital of Kedah, Alor Setar is arguably one of the spots in Peninsular Malaysia that's richest in Malay culture. You won't read many tourist tales about living life up in this northern state capital. But despite the development and its status of state capital, by most accounts, Alor Setar is still one of those old town spots. And it's worth visiting if only for its scenic views of paddy plantations in the outskirts (hello, impromptu photo shoots!) and her treasure trove of architectural wonders.
Perhaps most known as the jumping off point to get to Pulau Langkawi, you might want to schedule some time to explore this sleepy town before your next Langkawi beach vacay. Here's why…
1. A bit of history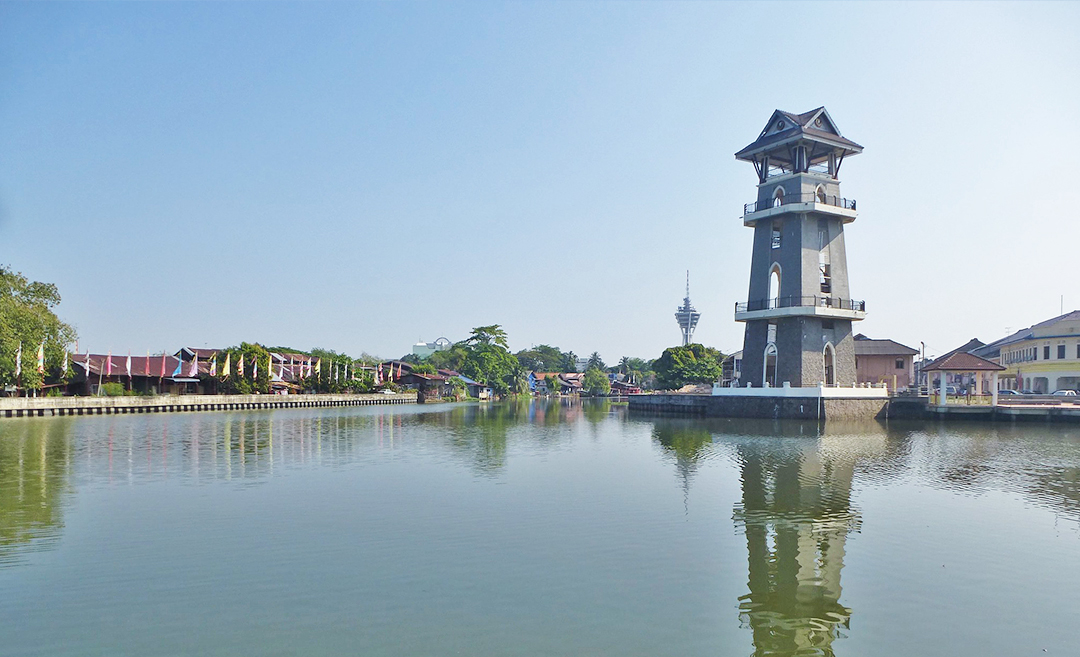 The Sultan of Kedah established Alor Setar near a stream in the early 18th century. History buffs will be happy to note that there is, in fact, a small plaque that marks the exact location near Dataran Alor Setar for their viewing pleasure.
As the story goes, the Sultan of Kedah was so captured by the beauty of the small stream lined with dozens of trees that he fell in love with the region and soon moved in, naming it Alor Setar. Alor in Malay for stream, and Setar for the name of the trees he saw. The plaque marking the birthplace of the city is on the bridge spanning the small stream.
2. Getting there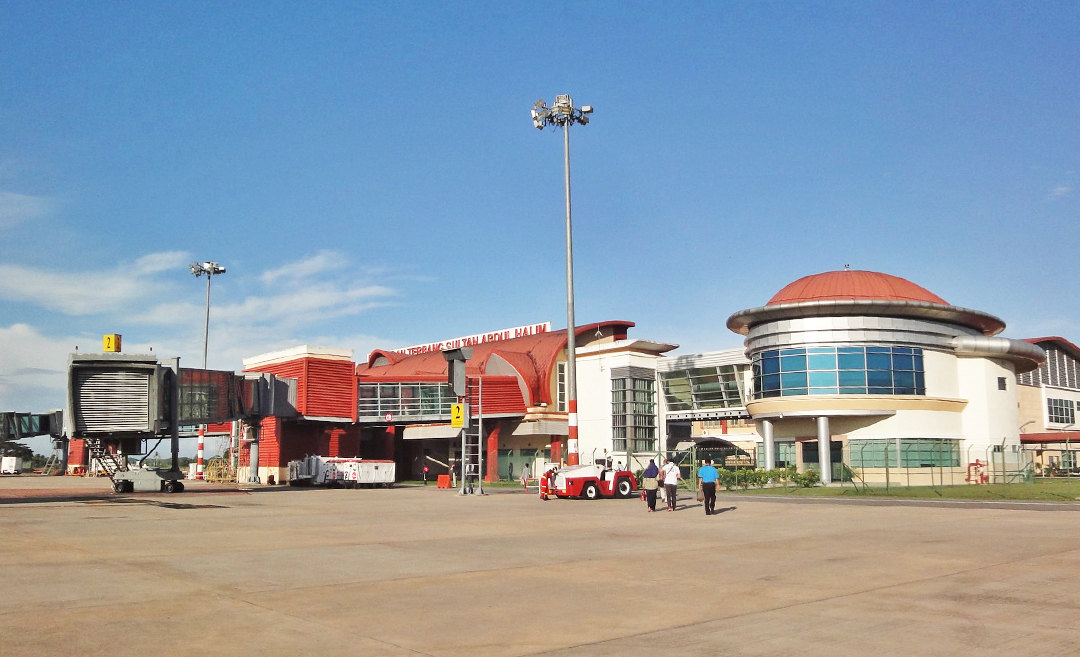 Easily and most practically accessible by road from anywhere in Malaysia, you can plan a road trip to Alor Setar by driving along the North-South Expressway. Or, if you prefer to kick back and let someone else do the driving, a bus trip from Kuala Lumpur should only set you back around RM40 and six to seven hours of travel time.
Should you be coming from a little more up north, like Bukit Kayu Hitam over at the Malaysia-Thailand border, bus services are also available from there.
Looking to journey in from other cities in Malaysia? You'll be glad to know that there is an inter-city train station that connects Alor Setar to most major stations nationwide. So, if you're in it for a rail life, you'll want to drop a pin at Alor Setar. A one-way high-speed train gold class ticket from KL Sentral will cost you around RM70 while a platinum class ticket is around RM95. Bookings can be made through the KTMB e-ticketing services.
The quickest journey would naturally be via air travel, and being the capital state of Kedah, travel via air to Alor Star is as practical as via land. There are daily flights serving the region, with only about an hour of travel time. And once at the Sultan Abdul Halim Airport at Kepala Batas, you're just a 13-kilometre ride away from the city centre.
3. Where to stay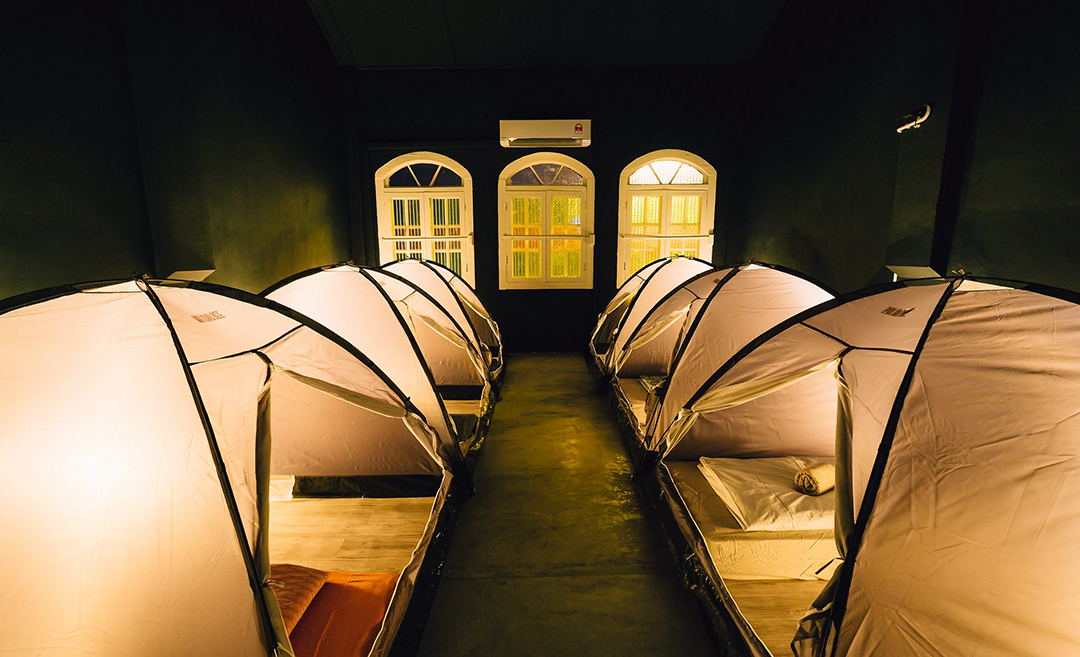 Hostel Ah Wai, Hostel Ah Zhi
A stay at a hostel may not often be at the top of the list of accommodations, but for Hostel Ah Wai, Hostel Ah Zhi exceptions can certainly be made. Right at the heart of Alor Setar, and a stone's throw away from most sightseeing locales, this hostel has individually-decorated guest rooms. Or if you're feeling campy, tents (yes, you read that right!), complimentary Wi-Fi, and a shared kitchen for all the cosy vibes you need.

87 Pekan Melayu, Alor Malai, 05000, Kedah, Malaysia

  mwxwu2017@gmail.com

 +6012-368 9385 
Raia Hotel & Convention Centre
Make yourself at home in one of the 202 guest rooms of the Raia Hotel & Convention Centre. Guests get to enjoy complimentary wireless internet access, satellite programming, on-site dining, an outdoor pool and a fitness centre. A literal walk from their convention space and just a 10 minute drive to Dataran Alor Setar and, by proxy, all the city centre attractions, Raia toes the fine line of business and pleasure.

  3860 Mukim, 06020 Alor Setar, Kedah, Malaysia

  info@raiahotels.com.my

 +603-8744 3000
Grand Alora Hotel
Make yourself at home in one of the 235 distinctive rooms here, including 19 Suites. A 5-star establishment, guests can enjoy the best luxe stay with a health club, an outdoor pool, and club lounge access that comes with complimentary breakfast, minibar, evening snacks and canapes, and personalised check-in and check-out. Not in it for the perks but the spa day? The Grand Alora Hotel has you covered too.

  No. 888, Persiaran Bandar Baru Darul Aman, Lebuhraya Sultanah Bahiyah, 05150 Alor Setar, Kedah, Malaysia

  se@grandalora.com.my

 +604-770 8888
4. Things to note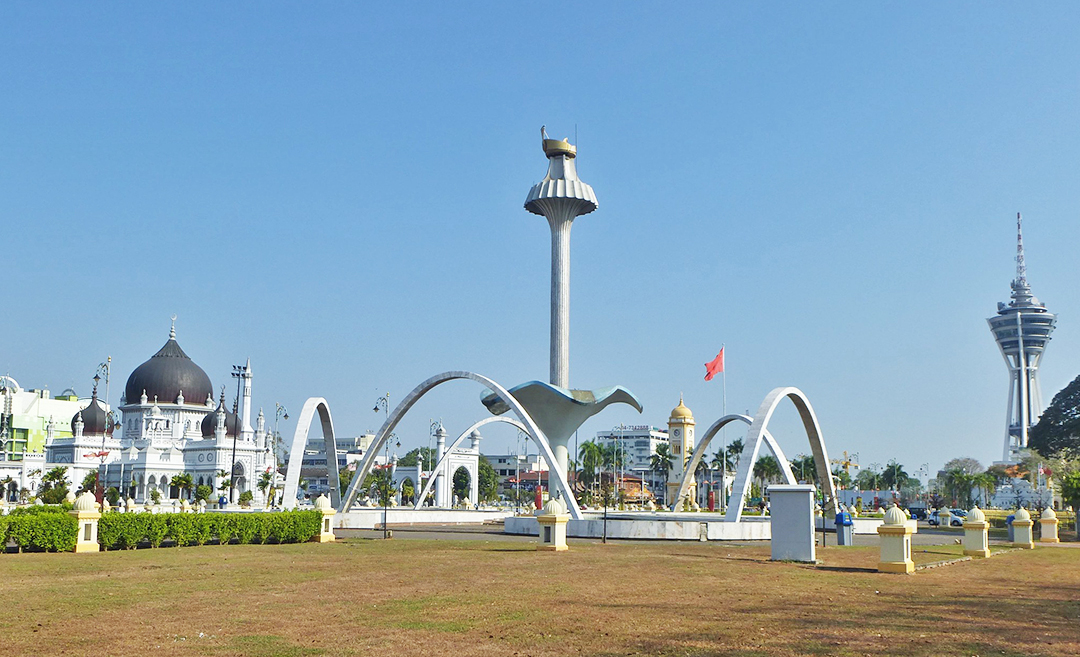 While most of the city's attractions are close enough together with the occasional locale or two that are a little out of the way, Alor Setar is not quite a walking town. You will need to get around using local transportation such as taxi cabs or e-hailing services, so be sure to have your phone charged and ready to go as the quaint state capital has much to offer for travellers.
You might also want to bring an umbrella if you find yourself travelling during the rainier seasons that peak around August to November annually.
While there have been instances of viral stories involving harassment and indecent behaviour, Alor Setar is, for the most part, fairly safe with considerably low crime rates. Nevertheless, the usual precautions do apply here if you should be travelling alone and like most of the traditional warning, keep in mind to dress modestly when visiting places of worship.
5. Notable sights
Most of the imagery of Alor Setar include either the Zahir Mosque or the Alor Setar Tower. And with good reason, since they pretty much dominate the city centre skyline! The telecommunication tower itself stands at 165.5 metres tall and acts as the city's centrepiece.
Meanwhile, the Zahir mosque is simply a sight to behold with its five-domed Moorish structure exhibiting intricate carvings on its white façade. With blue mosaics sitting above the entrance, Arabic calligraphy decorating the walls and manicured gardens, it earns the attention it gets for being one of Alor Setar's most photogenic spots. And is definitely among the country's most stunning mosques.
As much as the Zahir Mosque and Alor Setar Tower are sights worth seeing in the capital city of Kedah, you'll find that there's more than meets the eye! Over at the Alor Setar Tower, for example, you'll find a viewing platform that provides panoramic views of Alor Setar and its surrounding paddy fields. While some other sights to take in within walking distance include The Big Clock Tower at Dataran Alor Setar.
Considered among Malaysia's most beautiful clock towers, it was first opened in 1912. Back then, its function was two-fold. The first was naturally to display the time, and the second was to ring the bells during prayer times. In modern times, the muezzin uses the mosque's speakers, but we'll say that there is still a second purpose to the clock tower. Despite its rather lighthouse-esque aesthetic from afar, look a little closer, and you'll notice that yellow-gold and white exteriors showcase a twist of Islamic and Hindu styles, making it a tourist attraction and a testament to the traditional architecture of a multicultural nation.
Not too far away also stands the beautiful Sri Thandayuthapani Hindu Temple. A convenient stop while you're in the area exploring the square's architecture. Visitors will find a decorated shrine in the middle of the complex. At certain times of the day, burning incense blends with the background chanting to create a blissfully hypnotic atmosphere.
And if you're looking for more cultural harmony, you need not look very far at all, as there is Wat Nikrodharam — the capital's biggest, most prominent, and most architecturally impressive Buddhist temple complex. Strategically located in downtown Alor Setar, the temple is built in Thai temple architecture with gilded roofs and colourful mosaic walls.
6. Museum hopping
View this post on Instagram
Where there are people, you can bet that there is a slice of living history just waiting for you to wade into. And Kedah has a rich history spanning almost 2,000 years, making it among Malaysia's oldest states!
Well, considering that Kedah is affectionately dubbed the 'Rice Bowl of Malaysia' with paddy fields stretching towards the horizon in all directions, it should be no surprise that rice holds a special place in the heart of the state.
A trip to the Kedah Paddy Museum is among the best things to do in Alor Setar. The building itself looks like an overflowing rice basket, and the three-storied museum covers everything about rice and its cultivation in Kedah. Whether you're looking to learn more about the cultural role of rice, the machinery involved, or even the economics of it, the Kedah Paddy Museum has you covered. But, the true highlight at the museum is the vast mural spanning the third floor's circular wall. Describing it would not nearly do it justice, so you'll just have to put this atop your list of Alor Setar's Must Visits.
Early Buddhist-Hindu civilisations are documented to have thrived in nearby Bujang Valley for nine centuries. Kedah eventually adopted Islam and appointed a Sultan whose bloodline ruled over the state for the last 500 years. Add a brief spell under the British colonialists, invading forces from Siam, and what we have is a fascinating multi-chaptered story. Whether you're looking to flip through the pages or examine them at length, the Kedah State Museum presents this story in 10 galleries.
7. Dive into history
View this post on Instagram
Alor Setar has the distinction of being the birthplace of two of Malaysia's Prime Ministers. So we humbly submit for your consideration, the childhood home of Tunku Abdul Rahman, Malaysia's first Prime Minister and the home of Tun Dr Mahathir Mohamad, Malaysia's longest-serving Prime Minister.
Widely regarded as the founding father of Malaysia, the late Tunku Abdul Rahman's childhood home is a short walk west from Dataran Alor Setar. The aptly-named Rumah Merdeka, translated to Independence House, is both a city landmark and free museum. The two-storied bungalow is a typical residence of British Malaya. The museum covers Kedah's history and displays possessions of the late royal and statesman.
Rumah Kelahiran Mahathir, or Mahathir's Birthplace, on the other hand, sits on the southern side of Kedah River. It stands today as a shrine for devoted fans and houses a museum of sorts dedicated to his life and childhood. Snap photographs of his birthplace and explore the small but worthwhile museum. It contains family effects, photos, and the oldest head of state's relic bicycle.
Also visit the Kedah State Art Gallery right on Dataran Alor Setar. The stately former High Court today demonstrates some of the grandest architecture in the city, and also art from local artists and artisans filling its halls. There's also a photography section telling the story of Alor Setar, for those looking for a quick view on cultural insights into Kedah.
If you want a more up close and personal experience, you can also visit Fort Kuala Kedah. One of the oldest forts in northern Malaysia, dating back to 1771, it's one of a handful of remaining defensive units originally commissioned by a Sultan rather than colonial powers. The fort's complex lies next to the confluence of the Kedah River and Straits of Malacca, and the more curious visitors can explore the remains of defensive walls, cannons, and a lighthouse.
You'll need to take a taxi from Alor Setar to the fort, which is approximately 13 kilometres from the city centre. The views that await walking up to the white-washed wooden bungalow makes the trip worth it.
8. Panoramic paddy fields
View this post on Instagram
As local farmers have grown rice near Alor Setar for centuries, soak in the rural serenity and try to capture the essence of the Malaysian kampung lifestyle at one of its many paddy fields. While there are countless just on the outskirts of the city centre, you'd do best to ask your hotel for recommendations. Or if you're up for an adventure, just look up Google Maps for one and catch a taxi out to see the sunset.
The most accessible are towards the eastern stretches of Jalan Langgar where visitors will be greeted by the sight of flooded paddy fields glistening under the strong equatorial sun. Think: two-storied wooden houses surrounded by palm trees, banana trees, and lush greenery as far as the eyes can see. There are many things one should put on their bucket list, and catching the sunset over the paddy is definitely one of them in our books.
9. Eat it all in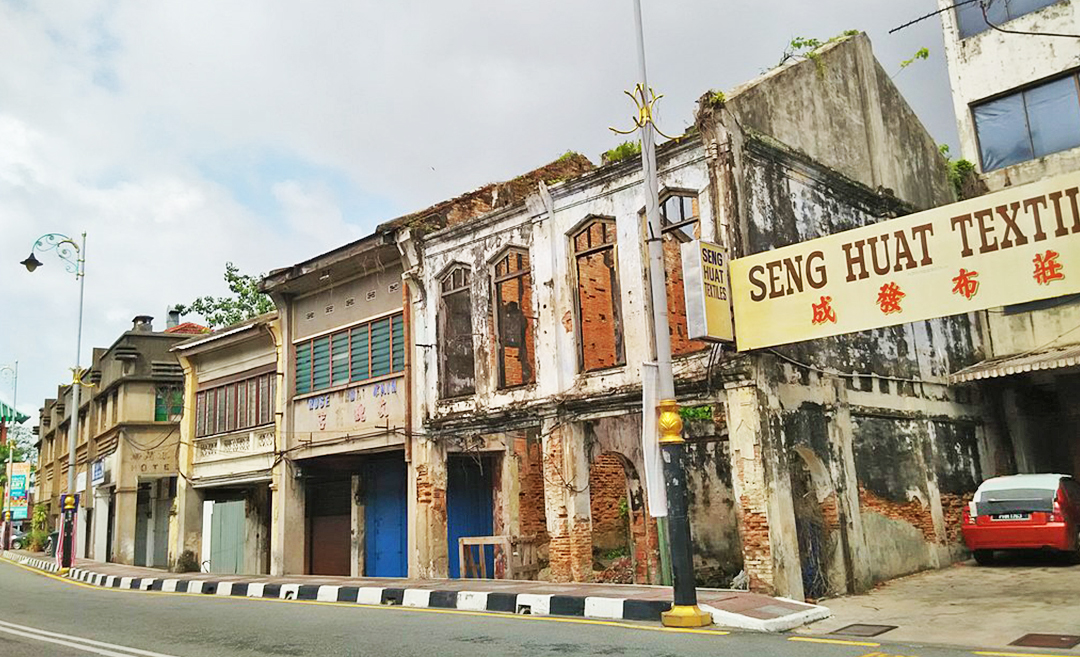 A comprehensive travel list of any city in Malaysia couldn't possibly do without a mention of the local eats. And in Alor Setar, you won't be left wanting. Visit Chinatown Food Court, a mere five-minute walk from Dataran Alor Setar, for Kedah-styled street food.
Let your nose lead the way as hawker stalls surround the central seating area. There are countless stalls serving up local fare from claypot chicken rice to fish noodle soup, and satay to yong tau foo. Meals generally won't set you back more than a few Ringgit, unless of course you're aiming for a full food coma after, to which we will say this is a no judgements zone. Explore with your palate to your heart's content!
Not one for street food? No problem! A handful of Chinatown's shophouses have transformed into coffee shops. The decorated interiors often resemble their original appearance, most restored while some just carefully tended to over the years. Order an iced coffee and admire the intricacies of its original wooden beams and rickety staircases. Should the cafe scene not be of interest to you, we recommend heading over to Hai Kee Kedai Kopi for a taste of their citywide famous Hainanese cuisine.
On the other end of the spectrum, if you're looking to treat yourself to a romantic night wining and dining yourself, Sky Garden Restro Bar is among the top rated spots in Alor Setar. The rooftop restaurant has an outdoor terrace with views spanning across the city. Take a 10-minute cab from central Alor Setar in time for the sunset and indulge in a wide selection of both Asian and Western dishes. If the weather permits, sit outside with a cocktail from the well-stocked bar and watch as the sun dips over Alor Setar. If you're not a lepak outside kind of gal, escape the humidity and opt for an inside seat for an air-conditioned affair.
10. Things to bring home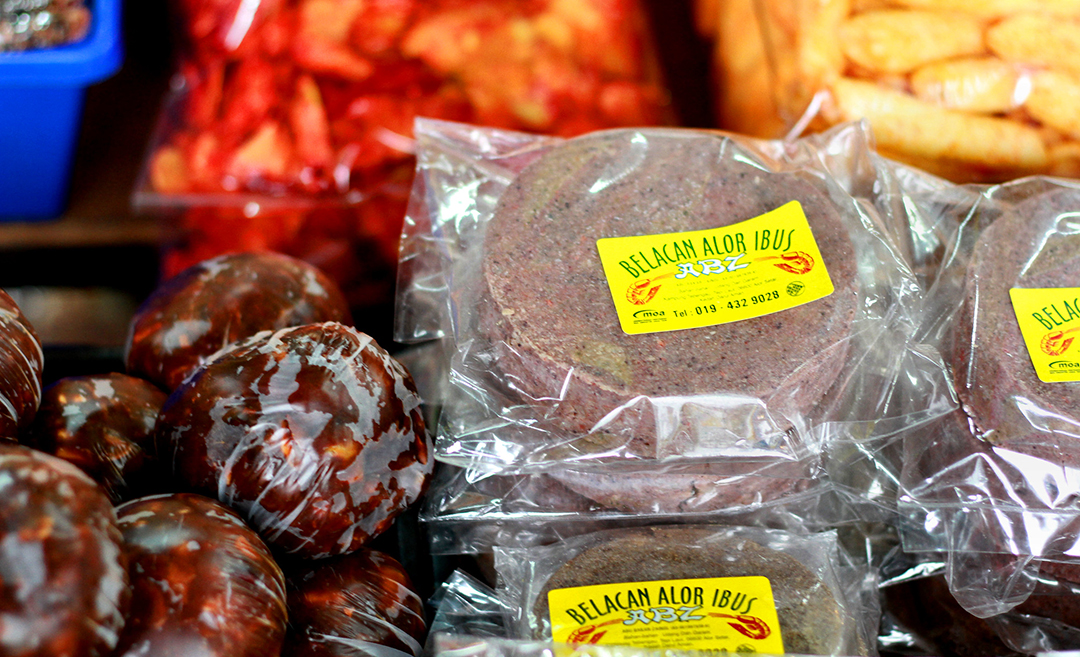 (Mohd Fazlin Mohd Effendy Ooi/Flickr)
While you're wandering around Alor Setar's Chinatown, which is among the best preserved in Malaysia, trot down the restored shophouses along the narrow streets in the compact neighbourhood. Unlike the more well-known shophouses in Penang, the occupants here still perform the trades of their parents and grandparents, so you might just find a trinket or two worth taking home.
Be warned though, these aren't the regular souvenirs one might pick up. Unlike the Chinatowns in other parts of Malaysia selling souvenir t-shirts, keychains, and postcards, Alor Setar has printing shops, bicycle repairs, and hardware.
For more traditional shopping, you might want to check out Pekan Rabu instead. Renovated and refurbished just a few years ago, it's where you want to be to buy the more traditional gifts and craft. Come with your own shopping bags and load up on local snacks, clothing, and souvenirs. If there's one thing we can leave you with, it's to make sure you make your way up to the third floor to stock up on locally-made snacks like dodol and freshly-baked bahulu.