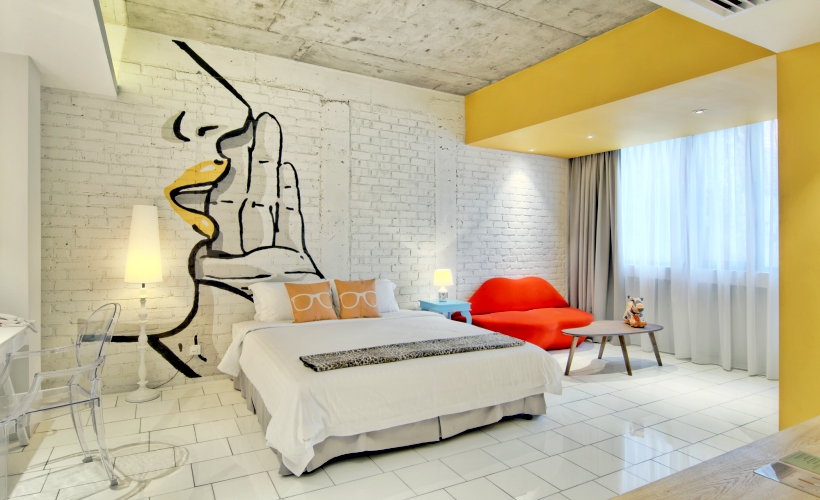 Boutique hotels in Melaka are known for their unique themes that often feature local heritage elements such as Peranakan designs. Many of these boutique hotels boast rustic facades and modern interiors where creature comforts await, so anyone would be happy to spend a night in their well-appointed rooms. If you're looking for a hotel that lets you immerse in Melaka's rich history while providing plenty of eye candy and photo opportunities, book a stay at any of these:
212 Jalan Parameswara Tel +606 281 9888
Arguably one of the most hipster boutique hotels in Melaka at the moment, Rosa Malacca stands out for its industrial design, which makes for a refreshing departure from the culturally-inspired aesthetics that have come to define most of the historical city's hotels.
This results in a wealth of Instagram-worthy spots, from the exposed brick walls to the steampunk-inspired row of clocks at the entrance. Popular selfie backdrops include the bare cement walls in the rooms and the dining area, illuminated by fairy lights.
Lot 232, KB XXI Jalan Temenggong Tel +606 283 1188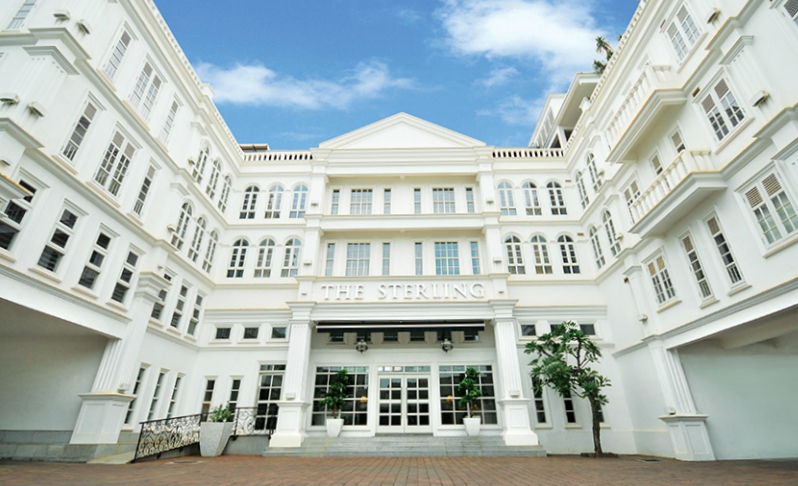 Immaculately designed, with the imposing presence of a classic colonial building, The Sterling also boasts of elegant and refined interiors. For an extra luxurious experience, some rooms come with Jacuzzi and spa baths. Guests will appreciate its location too – within walking distance to Little India and the popular Capitol Satay, where the lines (for satay celup, skewers of meats and vegetables to be dunked into a chunky peanut sauce) are always long.
31 Jalan Hang Kasturi, Jonker Street Tel +606 281 2109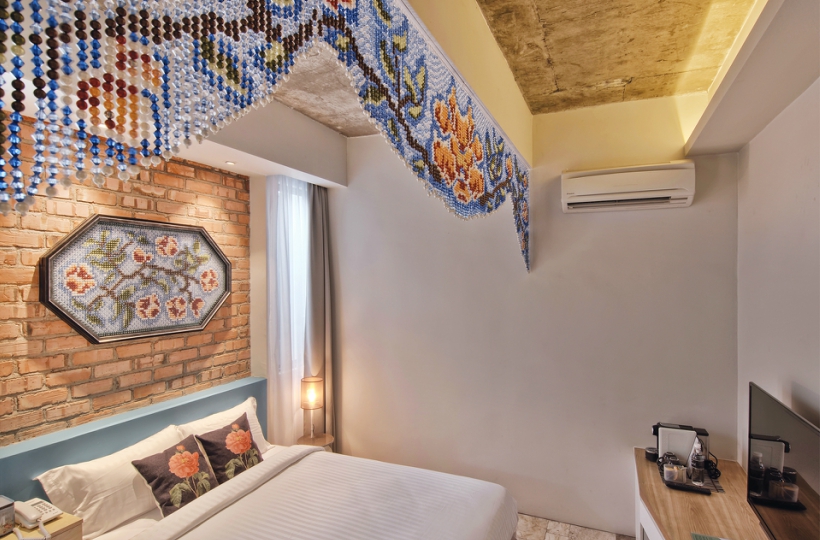 Positioning itself as a modern heritage hotel, this is one of Jonker Street's newest boutique accommodations. Each of their 15 rooms and suites are individually designed, based on one of five themes – British, Dutch, Peranakan, Portuguese and Chinese – to reflect Melaka's cultural makeup and history. One of the most stunning is the Manek Room, highlighted by an overhanging installation that was strung by hand and reflects the intricate floral motifs that typically adorned traditional Nyonya shoes. The Screen Suite is just as picture-perfect, with its feature wall wrapped in a wooden lattice screen.
No 63 Jalan Ujong Pasir Tel +606 292 1133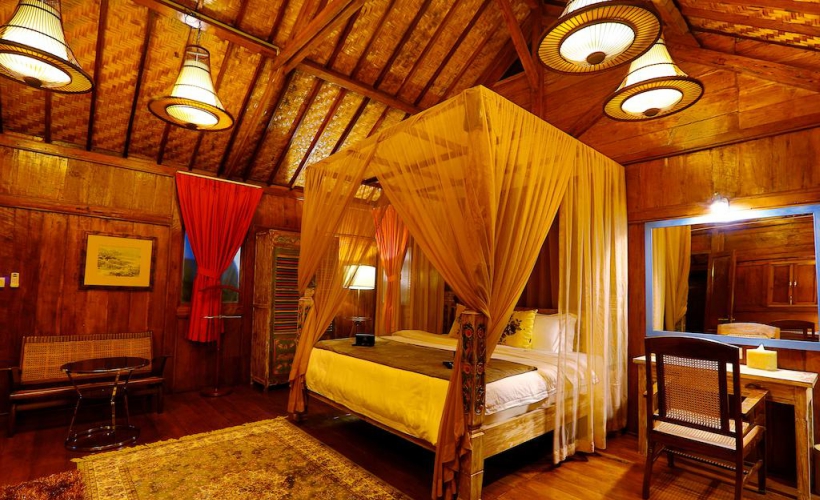 Most visitors like to stay within the heritage zone, but if you prefer a more bucolic vibe, this hotel in Ujong Pasir is ideal. It's about 15 minutes from Jonker Walk, and just a 10-minute walk from the Portuguese Settlement. Once a dreary government building in the 1960s, it has been given a new lease of life as an idyllic resort, with wooden villas modelled after Malay village homes. On hot afternoons, cool off at the pool or treat yourself to a traditional Malay massage at their Spa Village.
107 Jalan Banda Kaba Tel +606 292 2107
This hotel comprises two sections – the Garden Wing and the Jonker Wing. The former is highly recommended as it's far away from the busy streets and crowds, and you'll be able to enjoy the quiet of the pool area in the evenings. It's easy to get around Jonker Street as the hotel is just a stone's throw from Christ Church and A'Famosa, two of Melaka's best-known landmarks.
53 Jalan KLJ 10, Taman Kota Laksamana Jaya Tel +606 775 5555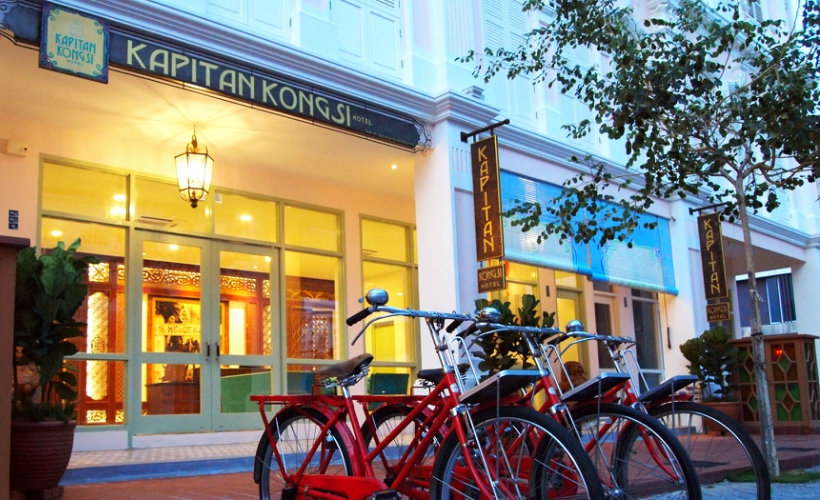 With its address in one of Melaka's newest commercial areas, Porto Historia, this hotel has thoughtfully infused both Peranakan and Chinese elements into its retro design, which is inspired by the Straits Eclectic styles that date back to the 1910s up until the 1940s. On Saturday nights, a street market pops up practically at its doorstep. You'll find lots of stalls selling tasty local delights and quirky souvenirs. Kapitan Kongsi is about eight minutes by car to the Jonker Street area, which you can reach via their complimentary shuttle service in a restored Volkswagen Campervan.
27, 29 & 31 Jalan Bunga Raya Tel +606 288 2868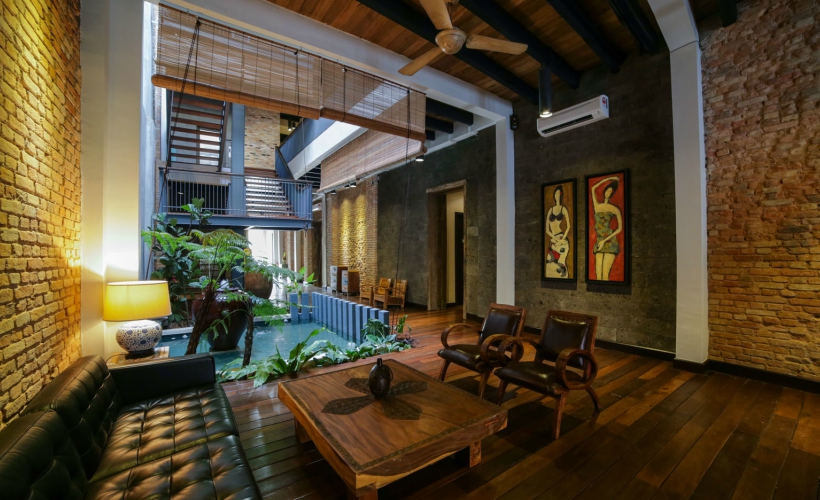 An eclectic mix of modern minimalism, locally-inspired art and Balinese carvings come together in a harmonious melting pot at the 1825 Gallery Hotel. Located along what was once Melaka's shopping hub, this hotel is strategically placed within easy distance of popular food spots and local shops.
82-86A & B Jalan Tokong Tel +606 282 5151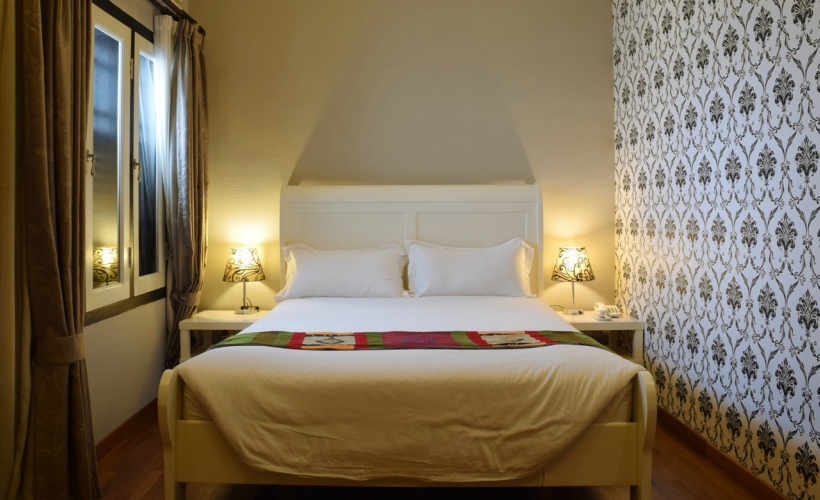 Its facade recalls the Art Deco grandeur more commonly seen in Shanghai and Macao. Over the years, this building has housed banks and other commercial ventures, but as tourist numbers began rising in Melaka, it was transformed into an elegant hotel with French chateau leanings. The hotel's old world vibe is further enforced by the antique shops in its vicinity and the recognisable Stadthuys just across the bridge in front of the hotel.
36 Jalan Kampung Pantai, Kampung Pantai Tel +606 283 3233
RC Hotel stands by the Melaka river and offers a 5-star experience at affordable rates. Its Art Deco theme creates a unique ambience that will transport you to Europe. When your day is done, head to the Moon River Deck, a spacious balcony where you can unwind to views of the river. It's best enjoyed under the moonlight.
121-127 JalanTun Tan Cheng Lock Tel +606 281 1216
Many visitors to Melaka are after an authentic Peranakan experience, and you'll get nothing short of it when you stay here. The Baba House gives guests a taste of what it's like to live in the past with its careful attention to detail and thoughtful décor. You'll find antique furniture and fixtures throughout the hotel, ceramic bowls doubling up as water basins in the washrooms, and black and white portraits of the building's former residents decking the walls.
91 Jalan Tun Tan Cheng Lock Tel +606 281 0088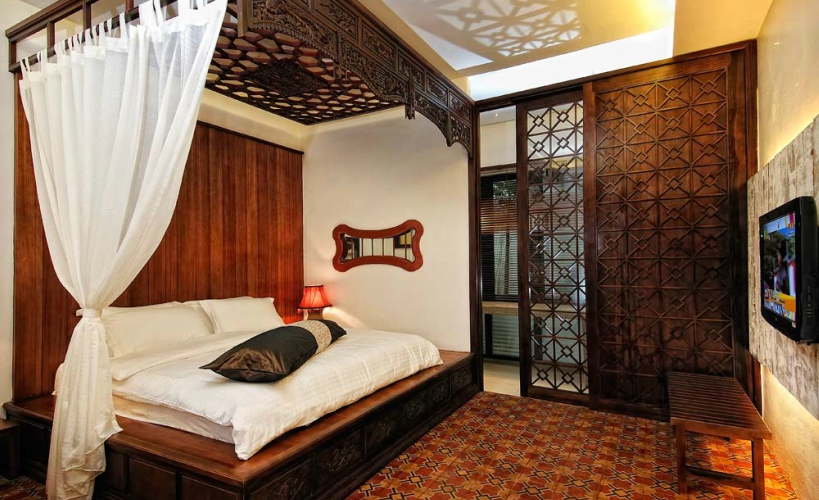 Converted from a traditional Peranakan house that's long and narrow as per the vernacular architecture of its time, this charming hotel allows you a glimpse into the lives of rich Peranakan families back in the day. They have maintained some of the original ornamentation and furnishings that defined Peranakan homes, which makes it something of a living museum as well. Located just one road away from Jonker Walk, if you visit on a weekend, you'd be just a stone's throw from the lively street bazaar.
188 Jalan Bunga Raya Tel +606 289 8000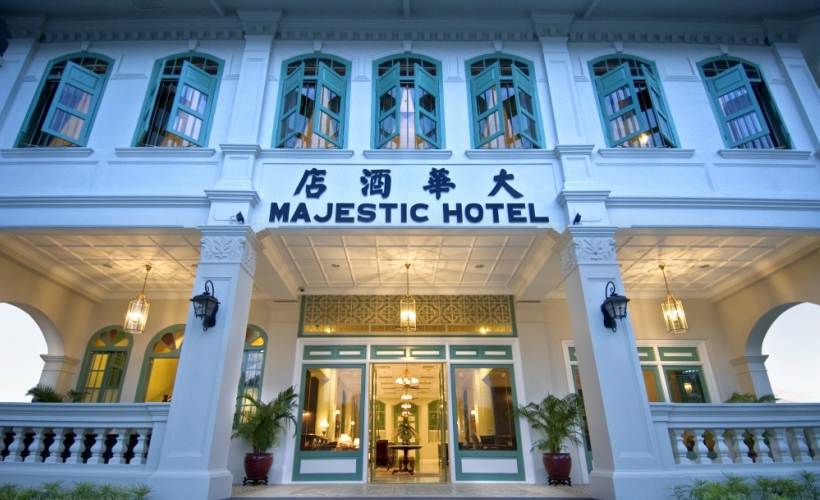 Once the private residence of the Leong family, this stately mansion boasting a fusion of colonial-inspired architecture with hints of Straits aesthetic was built in the 1920s. It has changed hands several times over the decades. Current owners YTL Hotels has restored the place extensively to its former glory, adding a block of rooms while preserving the original spirit of the place.