For the life of me, I can't recall the reason why Kaohsiung in Taiwan was my destination of choice at that point in time. I took this trip pre-pandemic in 2017, and great memories of it have since been etched in my mind, together with an aching desire to return one day.
During my time in Kaohsiung, everywhere I went, there was something new to take in, the vibes were very chill, and people were friendly. If you like the idea of exploring and experiencing a new country in a 'no pressure' setting, you'll love Kaohsiung too.
Before the fun begins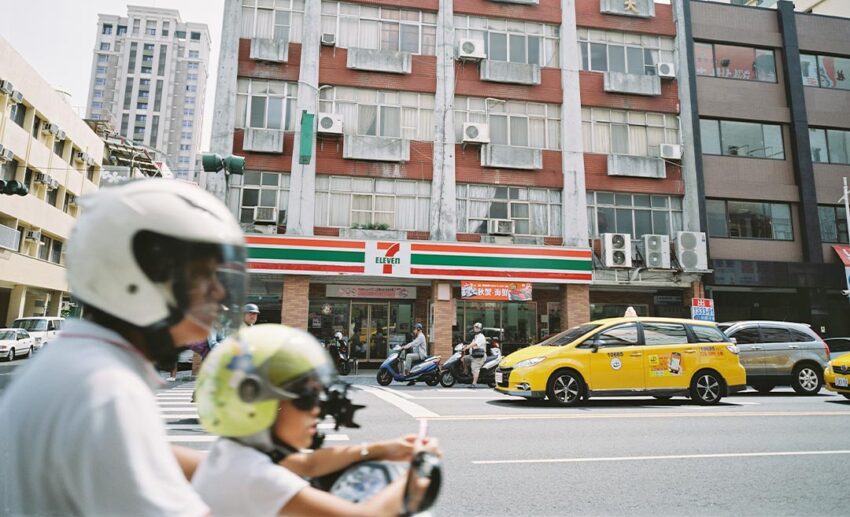 If you plan on visiting Kaohsiung, bring a friend who speaks and reads Mandarin. That's precisely what I did, and it definitely made the trip a lot smoother! Most of the menus and signboards are written in Mandarin, and the locals mostly speak Mandarin too. Your friend will be your personal translator – otherwise, there's always Google Translate.
Remember to pack or buy sunscreen! It's hot out, and you'll want to take breaks in between walks to cool yourselves off. Going from one place to another by Kaohsiung Metro is also very convenient – I didn't take a single taxi during my trip! Purchase an EasyCard from any metro station or convenience store for cashless travel on most public transport.
Seashells at Cijin Island
Getting here was easy – we took the Orange metro line to Sizihwan Station and then a short ferry ride to Cijin Island from the Gushan Ferry Pier.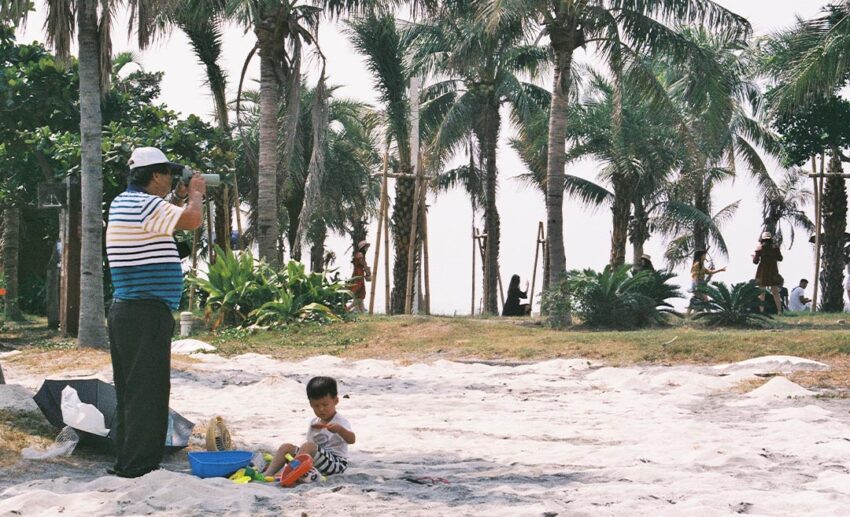 Besides the main beach area, the island had lots to explore. We took a gentle stroll, admiring the sights, sand art, and sculptures along the way. When it got too hot to walk, we rented a rickshaw to ride around the island.
There is a Cijin Shell Museum on the island, which we didn't explore, but we did get to admire the huge shell structure nearby. As lunchtime approached, we decided to find a spot to fill our bellies.
We chose a quirky little cafe, and the food was simple yet comforting. Words are failing me, but this place is definitely a core memory for me on this island. Its name in Mandarin translates to something like 'Old Street Alleyway Coffee and Light Meals'.
After we left Cijin Island, we took our time walking back to Sizihwan Station. There was a street market or bazaar happening while we were there, so we got to see some local-made products and street performers. Upon leaving the main street where the market was happening, we popped into some local shops in the area and cooled off with popsicles.
Central Park squirrels
For some laughable reason (with no regrets), we were very obsessed with trying to get photos of the little squirrels at the park, so there aren't many photos showcasing the park's contents. There are amazing sculptures dotted around Central Park, and you'll also get to see locals feeding the birds and doing their daily exercises. It's a nice park to relax in, before continuing your journey to another location.
Fighting to get to Fo Guang Shan
Now, this one's a bit of a distance from Kaohsiung City. My travel companion and I had an argument while trying to get directions to the Fo Guang Shan Buddha Museum. But we made it in the end! You'll definitely need to plan more than half your day here, as there is quite some ground to cover. The main shrine was filled to the ceiling with little Buddha statues in all the tiny niches – the intricacy of it all left me spellbound.
Dreamy Kaohsiung Eye
On the rooftop of the largest shopping mall in Taiwan, known as Dream Mall, sits a little-known amusement park. We wandered here by chance because we ducked into the mall for food and cool air. The amusement park doesn't have much, but walking around and overlooking the city from inside the Kaohsiung Eye Ferris Wheel was nice; this is also a core memory for me.
Artsy day at Pier2 and Hamasen Railway Cultural Park
A five-minute walk from Yanchengpu Station is an art district called Pier2 Art Center. If you love soaking in art through galleries and sculptures, this is the place for you. They provided us with a 'passport' booklet with information on Pier2, as well as blank pages for novelty stamps that are available inside the galleries.
Oh, and if you're a stationery nerd who knows of the brand TOOLS to LIVEBY, you'll have a fun time at their Pier2 store.
We spent more than half a day here, as well as some time at the nearby Hamasen Railway Cultural Park. A century ago, this used to be Kaohsiung's first railway station, Kaohsiung Port Station. There is also a mini train available for a fun ride around the park.
Cats, caffeine, and chill
We saw a lot of dogs and cats in Kaohsiung, many of which we took photos of and petted (with permission). There were cafes and convenience stores wherever we went, and it was nice to take a break after a while outdoors. Besides coffee, we also indulged in lots of bubble tea because where else would you do that than in the land of bubble tea?
With so much more to explore in Kaohsiung, there's no doubt I'll be back here again when life permits me. Till then, chill city.
*All images courtesy of author.