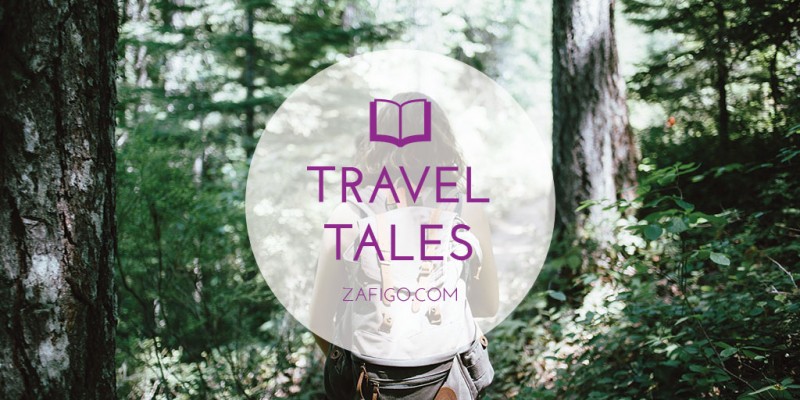 Jiufen in Taiwan, about 35km from Taipei, has long been one of my dream places to visit. The ancient town's beautiful streets overhang with red lanterns, are lined with teahouses, and afford views of the Pacific Ocean. There are a couple of spots there that served as inspiration for Spirited Away, Hayao Miyazaki's animated fantasy film for Studio Ghibli, and Taiwanese director Hou Hsiao-hsien's A City of Sadness.
From Taipei, I took a train heading towards Ruifang. At every stop along the way, it rained. I was worried that it would dampen my visit, so I prayed hard the whole way for things to go smoothly.
Thankfully, when I reached Ruifang, it was only drizzling and I thought to myself, "Alright, it's not that bad. I'm here already so might as well make the most of this trip." I walked to the bus stop (take a left turn after you exit the station and walk straight all the way until you see the bus stop). I got on bus #1062 to get to Jiufen. The ticket costs TWD20 (less than USD1). The bus carved its way through winding roads by the mountains, and I saw that the skies were gloomy with clouds and rain. My heart sank. But I believed that no matter how rough the weather might be, there is a light that shines bright on this journey. That is what makes the journey fruitful.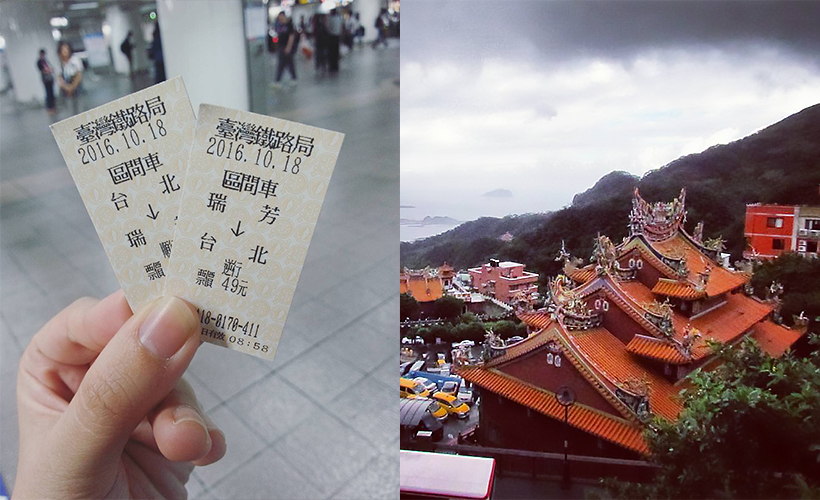 At the Jiufen bus stop, I could see a majestic-looking temple below and the breathtaking Pacific Ocean in the distance. I climbed up the slope to enter Jiufen. This used to be a prosperous gold mining town, till the 1950s, but when the mines were discontinued the town went into a sharp decline. Until tourism picked up, that is.
As I sauntered through the town's narrow streets, flanked by food stalls, souvenir shops and teahouses, I couldn't help but recall some scenes in Spirited Away, especially the huge bathhouse that was featured in the film. When the lanterns shone beautifully at night, I was transported straight into the Spirited Away world, the film's soundtrack playing in my mind… I was mesmerised by Jiufen's beauty.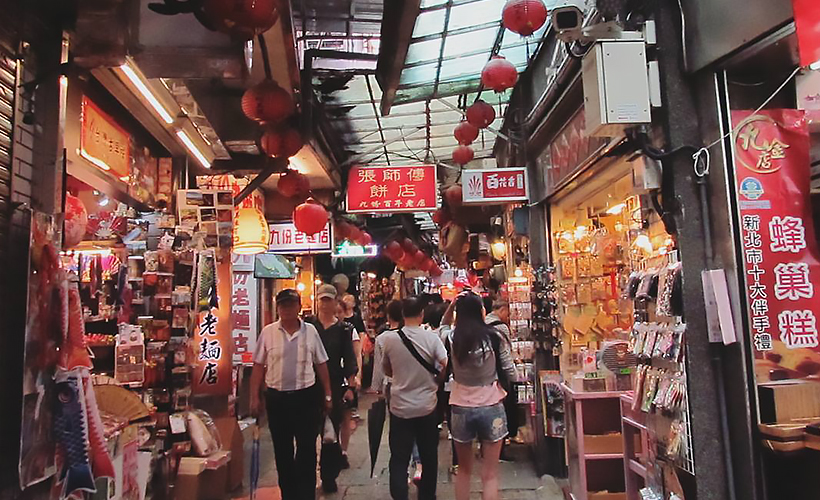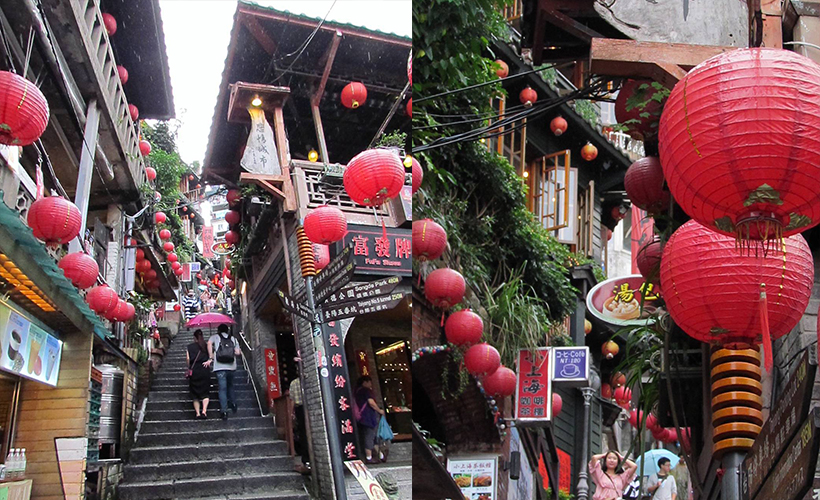 I checked out some popular local eats along the way. There's a famous fish paste soup restaurant that was started by a woman who is well past 90 now. Her family continues to run the business. As I tucked into the chewy fish paste served in a warm soup, I sighed with joy. "Finally," I said to myself, "I am in Jiufen."
My next stop was the glutinous rice soup store, another family-run business that has spanned several generations. The colourful glutinous rice balls are made by hand, and you can watch them doing that at the back of the shop while you wait for your order.
---
A food guide on the top 10 things to gobble down when you're visiting Taiwan:
Best Food To Eat When Travelling In Taiwan
---
As it was raining, I asked for the warm sweet broth. I took the bowl and shared a table with a backpacker, who told me that she had been travelling around Asia for about two months. Listening to her stories gave me great inspiration. After I finished the comforting bowl of rice ball soup, I said goodbye to her and made my way to a major attraction on my list: The teahouse that inspired Hayao Miyazaki to create the bathhouse in Spirited Away.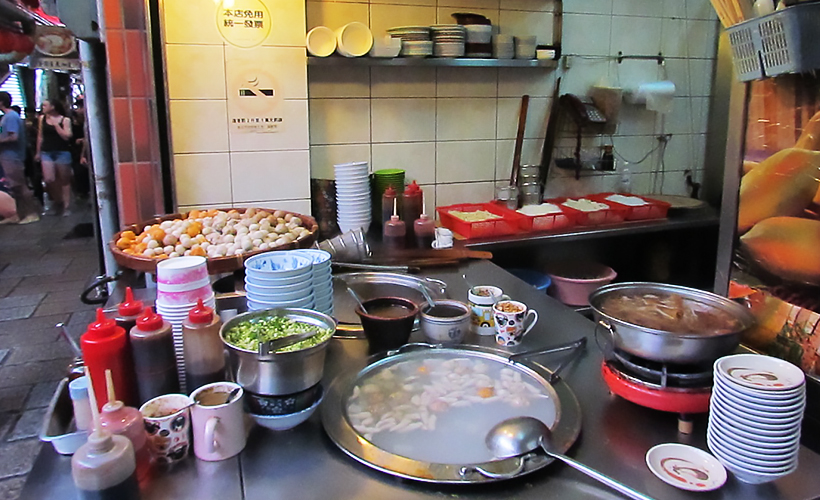 After 15 minutes of walking, I reached the teahouse. I stood by the corner and took in the sight of it with excitement. The simple and beautiful wooden structure with hanging red lanterns took my breath away. It was an unforgettable sight; till today, I can recall the scene with much clarity. I went in and sat down to enjoy some Guanyin tea while taking in the ocean views from the top floor. Every now and then, I think of this beautiful teahouse in Jiufen and the lovely moments I spent there.
Warmed by the tea, I continued exploring Jiufen and stumbled upon Shengping Theatre. As I have a passion for Asian films, especially those from Taiwan, I headed inside to find out more about Taiwanese cinema and its history.
This first cinema in Taiwan was built in 1914 to provide entertainment for miners, and also hosted opera performances. Classic 70s and 80s films, including silent films, are shown on different days.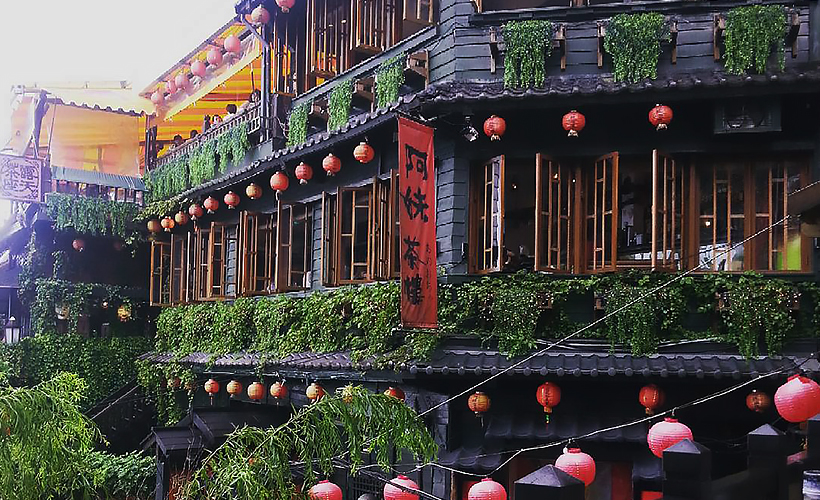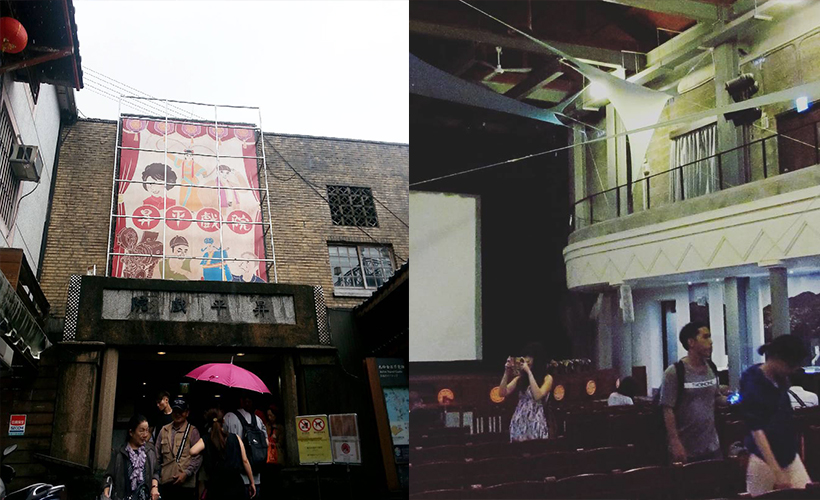 As the sun was almost starting to set, I left Jiufen for my next destination: Shifen. I hopped aboard bus #1062 again for Ruifang station, and then took the Pingxi Line to Shifen. I stood by the streets and watched as hordes of tourists let go of colourful paper lanterns painted with their handwritten wishes. This takes place over train tracks and every 30 minutes or so, everyone had to step aside for the train to pass. I realised I truly enjoyed taking the train around the Taiwanese countryside. The journeys were always calm and relaxing, a chance to escape from the busy city of Taipei.
When darkness fell, it was time for me to head back to Taipei. It had been a wet, wet day but I realised my dream of visiting Jiufen and imagined myself in the imagined world of Spirited Away. Jiufen lived up to my expectations, and I would certainly visit again.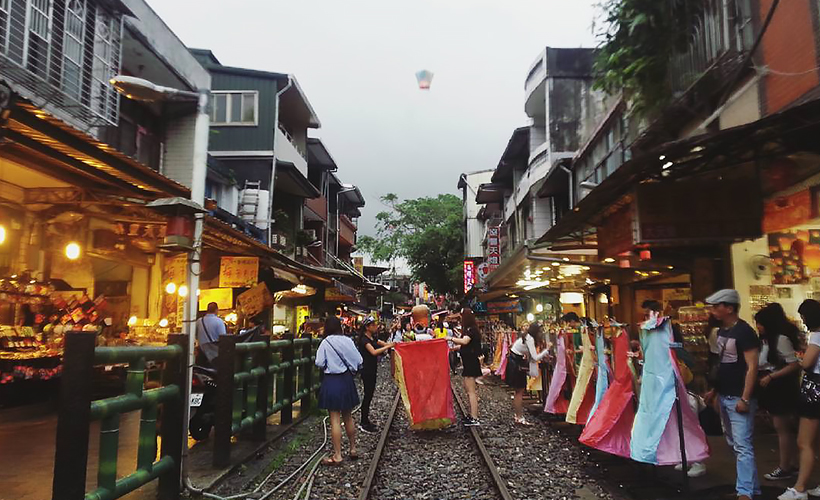 ---
Read our last Travel Tale:
---
Here's your chance to get published on Zafigo! We want your most interesting Travel Tales, from memorable adventures to heartwarming encounters, scrumptious local food to surreal experiences, and everything in between.
They can be in any form and length –short stories, top tips, diary entries, even poems and videos. Zafigo is read by women travellers the world over, so your stories will be shared to all corners of the globe.
Email your stories to editor@zafigo.com with the subject line 'Travel Tales'. Include your profile photo and contact details. Published stories will receive a token sum.