Part and parcel of travelling include picture-taking, especially so in the age of social media. Capturing these moments away from home will not only allow us to share our travels with loved ones, but it's also for keepsake purposes, and sometimes it's for the 'gram! So, the next time you're in Penang, and think it's time to do a mini-photoshoot, here are 10 spots you may want to check out.
1. Kampong Agong
Envision spending the day wandering around gorgeous paddy fields, coconut palms, and charming wooden cottages. Kampong Agong takes you back to a simpler time when you could enjoy life's basic pleasures; it's only an hour's drive from Penang's city centre, George Town. While the vast space has plenty of stunning back-drops for a mini-photoshoot, the swing overlooking the coconut orchard is a clear winner.
Address: 841 Kampung Bakar Kapor, 13100 Penaga, Penang
2. The Habitat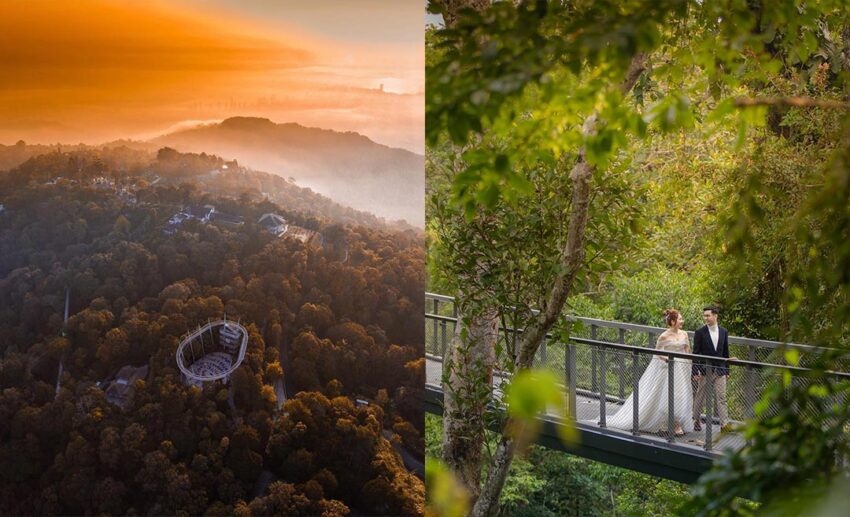 A visit to The Habitat is a must for those visiting Penang Hill, as several activities are available here, like climbing to the top of Curtis Crest to take in the breathtaking view. Alternatively, take an exhilarating stroll on the Langur Way canopy walk to enjoy a stunning sight of Penang's landscape and glimpses of the jungle valleys and the Andaman Sea.
Address: Jalan Stesen, Bukit Bendera Air Itam, 11500 George Town, Pulau Pinang
3. Tropical Spice Garden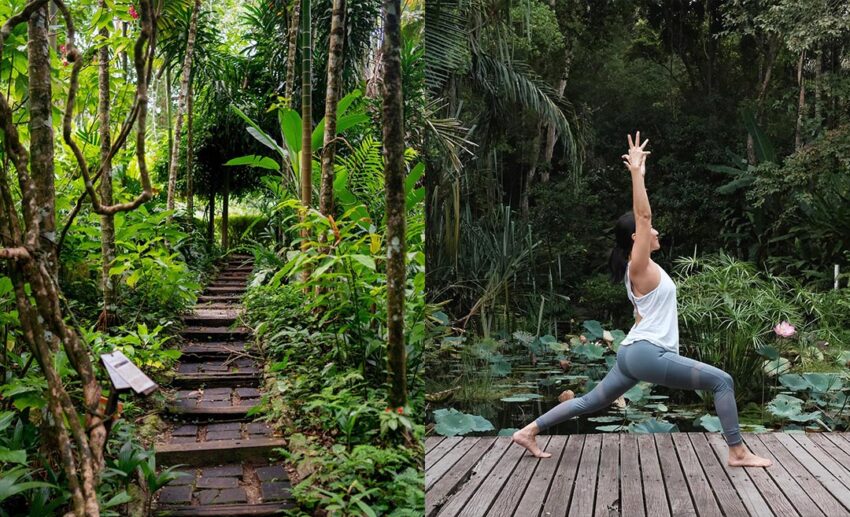 En route to Batu Ferringhi, there is a well-known garden with lush foliage, a variety of tropical plants, and a spice garden that will make the perfect spot for a quick pho-to op. The Tropical Spice Garden also features a lovely lake and a large swing for that unique touch in your photographs.
Address: Lot 595 Mukim, 2, Jalan Teluk Bahang, Teluk Bahang, 11050 George Town, Penang
4. Strait Quay Beach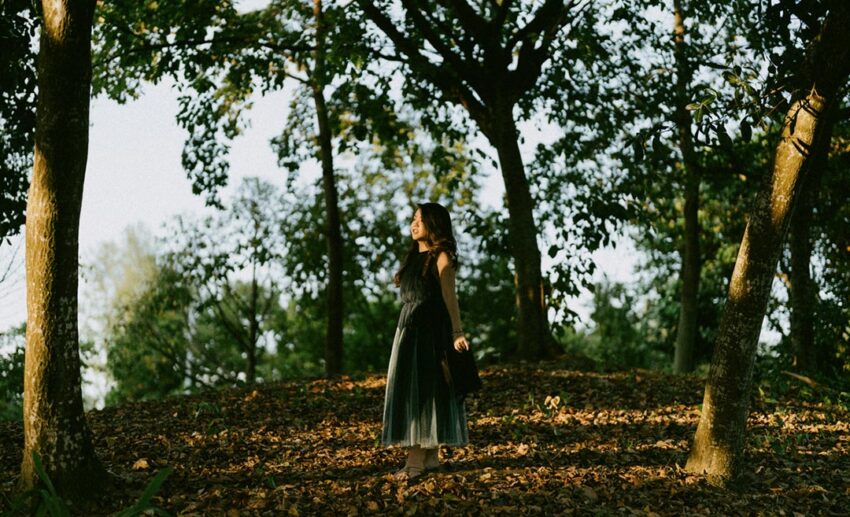 While Penang is widely known for Batu Ferringhi or Tanjung Bungah Beach, this spot is a little less crowded and worth visiting in the northern state. At this location, you can feature the skyline of Strait Quay and fishing boats as your backdrop.
While walking towards the beach, watch for a small patch of greenery perfect for those looking to add a pop of colour to their photos. Bonus tip: wait for the golden hour to capture the light filtering through the trees.
Address: Straits Green Park By The Sea, 11200 Tanjung Tokong, Penang
5. Prestige Hotel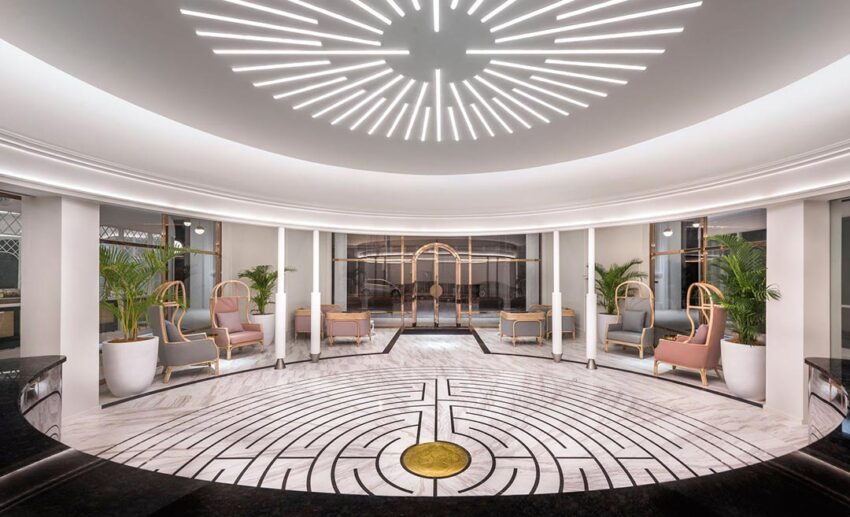 The Prestige Hotel is a stand-alone, individually designed luxury hotel that perfectly captures the urban splendour of Penang's old town. The hotel also blends into the neighbourhood with its colonial façade in George Town, a Unesco World Heritage Site, but don't be fooled into thinking it is just another historic hotel.
Bright white walls that complement the black-and-white floor tiles are the perfect canvas for those looking to get a minimalistic shot. Pro tip: plan your photoshoot during non-peak season and politely ask those in charge for permission to get some epic photos at the hotel lobby.
Address: 8 Gat Lebuh Gereja, George Town, 10300 George Town, Pulau Pinang
6. Armenian Street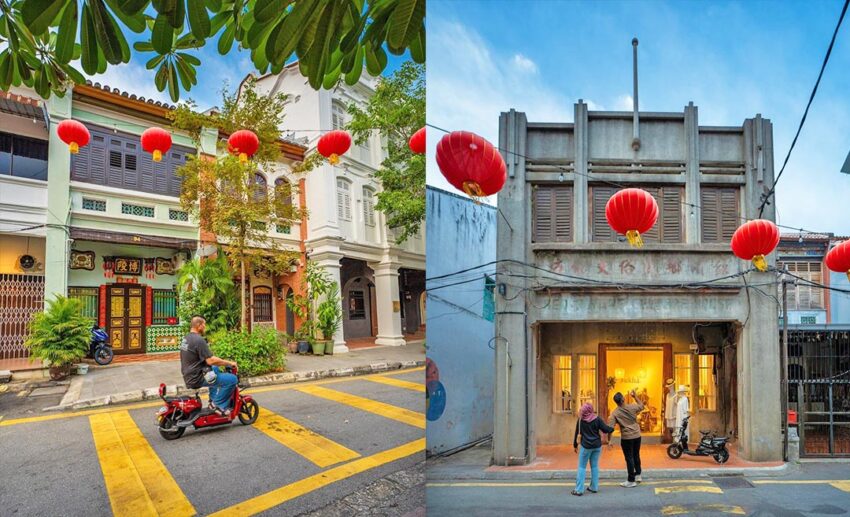 While this street may be known mainly for the bicycle mural; however, during the non-peak season, the entire stretch is the perfect spot for you to capture the authenticity of Penang in the background of your shot.
The charming shophouse designs also make this street stand out among others. However, it is important to be aware of incoming vehicles should you choose to capture images in the middle of the street. Safety first!
Address: Armenian Street, 10450 George Town, Penang
7. Chew Jetty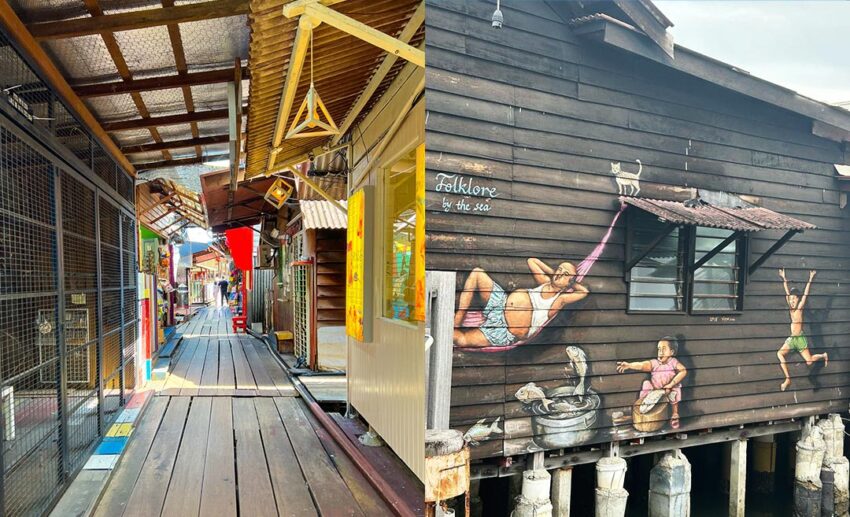 Chew Jetty, the largest waterfront community in George Town, was established as part of the Clan Jetties Penang colony near the southern end of Weld Quay. Discover the charm and history of Chew Jetty Penang, where historic row houses on stilts serve as a popular tourist destination. Start your photo-taking session around 9am to beat the crowd. However, be mindful and respectful to the residents who still live there.
Address: Chew Jetty, 45, Pengkalan Weld, George Town, 10300 George Town, Penang
8. Tan Jetty
Take a two-minute stroll to the next clan jetty for your following photoshoot location, which is less commercialised and crowded. The picturesque and serene setting is the complete opposite of Chew Jetty, as no shops or businesses are in sight.
Again, be mindful and respectful when visiting Tan Jetty, as it is a residential area.
Address: 48, Pengkalan Weld, George Town, 10300 George Town, Penang
9. Frog Hill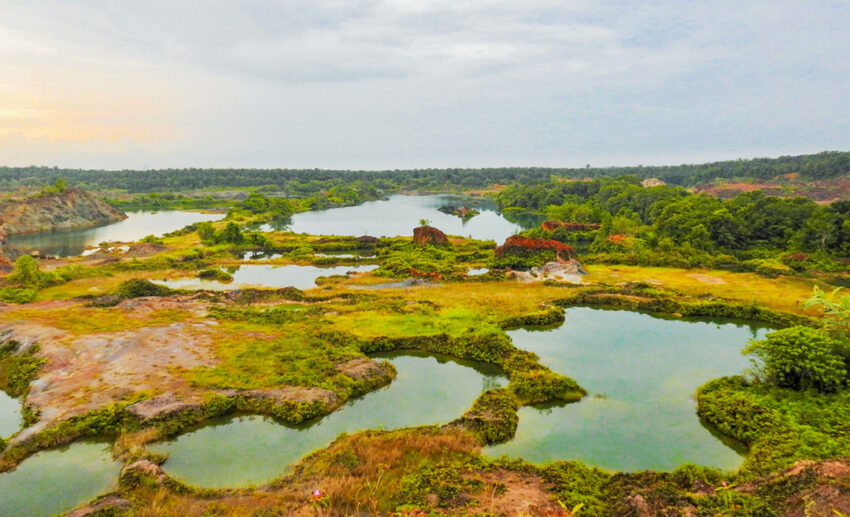 This abandoned quarry is a hidden gem with breathtaking landscapes and is situated in Kubang Semang, about 30 minutes drive from Penang Bridge. Make sure to wear proper footwear because climbing the hill can be pretty tricky. We assure you that you won't regret finishing the hike because you'll be rewarded with breathtaking views at the summit.
Address: 14400 Tasek Gelugor, Penang
10. Penang Botanic Gardens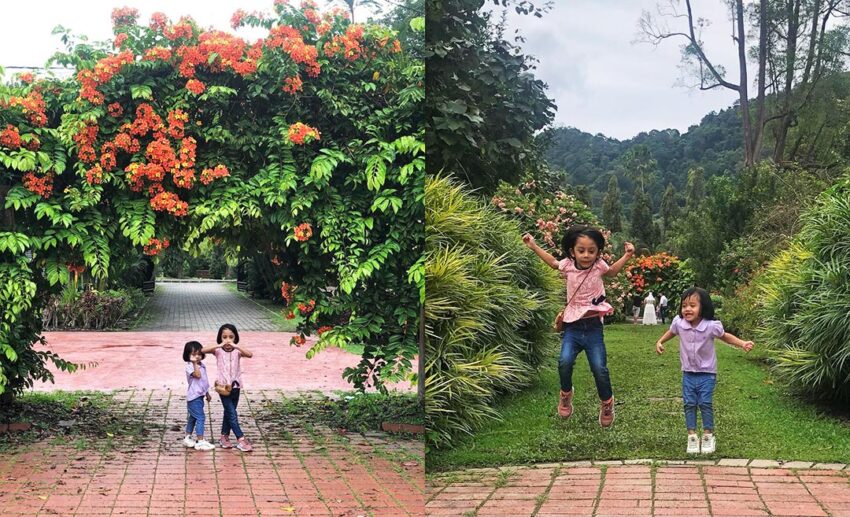 The most stunning park in Penang is none other than the Penang Botanic Gardens. While the park features many trees and plants and is a well-known location for lo-cals to exercise; it's also the perfect place to snap some photos! There is a known waterfall within the area that's popular for wedding photoshoots too.
Address: Kompleks Pentadbiran,Bangunan Pavilion, Jalan Kebun Bunga, 10350 George Town, Penang