Sun's out, summer's here (all year), and the weather is always perfect for a beach vacation, but what if you're tired of that? If the idea of yet another drive to a sandy destination sounds less than appealing, why not opt for a yacht charter here in Malaysia?
Malaysia is home to some of the most stunning world-class islands and serves as the perfect starting point for exploring other countries' neighbouring islands too by yacht charter. The great thing about being located in Southeast Asia is you can travel a little further from Malaysia's shores, and you'll come across fascinating beaches such as the world-famous Phuket in Thailand or Indonesia's gorgeous and secluded Belitung Islands.
If you're feeling a little adventurous, why not sail away to the islands of other countries in the region? Check out our list of nine breathtaking islands to explore during your trip! But first…
Where to charter a yacht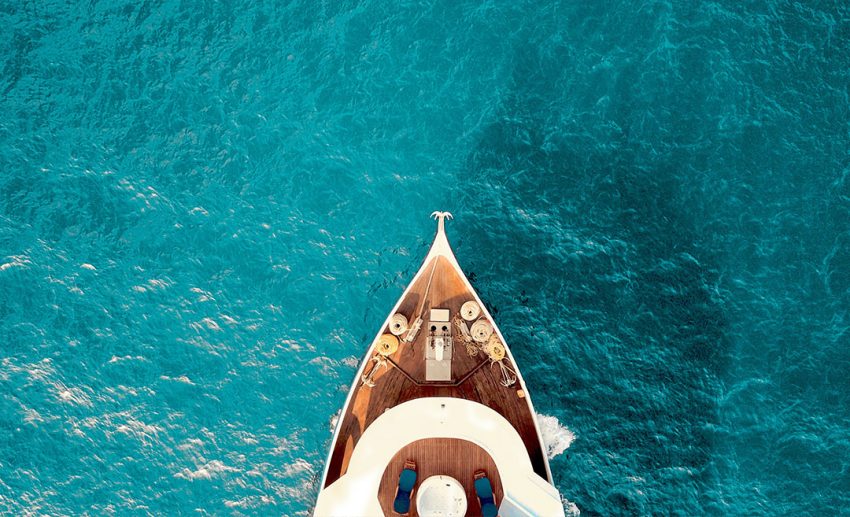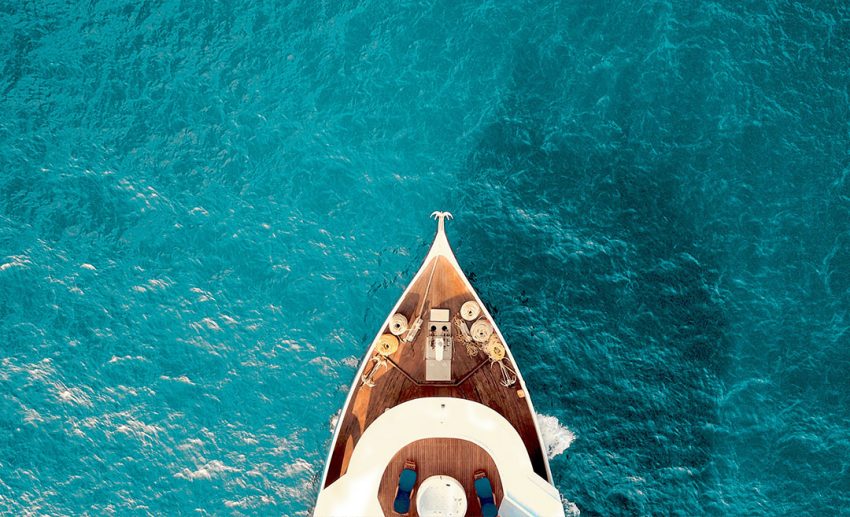 Malaysia has a flourishing yacht charter sector, and a rented luxury vessel is one of the best ways to explore. The Yacht Club, for example, has its own dedicated Malaysia page for booking yachts from its fleet of luxurious and fast vessels.
Another yacht company, Charter World, has some superyachts in its fleet and offers extremely luxurious facilities. Some of these superyachts even come with their own set of toys, such as jet skis and jacuzzis. Some of its popular superyachts include the 74-metre-long Lady E, which customers can rent for USD595,000 (RM2,531,427) and the El Aleph, a traditional sailing yacht complete with masts.
Alternatively, you can also book based on the number of passengers and travel season on the Yacht Charter Fleet's website. There are several options to help you select the best yacht in their fleet, including superyachts and sailing yachts.
If you are just planning to sail in Malaysian waters, then Platinum Charters is a good option. Its highest priced superyacht, Liquidity (Princess 52), will cost RM144,000 per person per week and is perfect for exploring the coastal waters of Malaysia.
Additionally, if you're looking to venture into the waters of Southeast Asia, then Y.CO provides a private yacht charter across the region. For more booking information, you can visit their website.
For something more affordable, charter a private cruise around Langkawi for under RM10,000 with Langkawi Tours or even as low as RM90 to RM175 for a Sunset Cruise Langkawi by Tropical Charters.
Now, on to the various routes on offer if you've got the means to splurge:
1. Langkawi
Route: Depart from Port of Klang to Langkawi, 241 nautical miles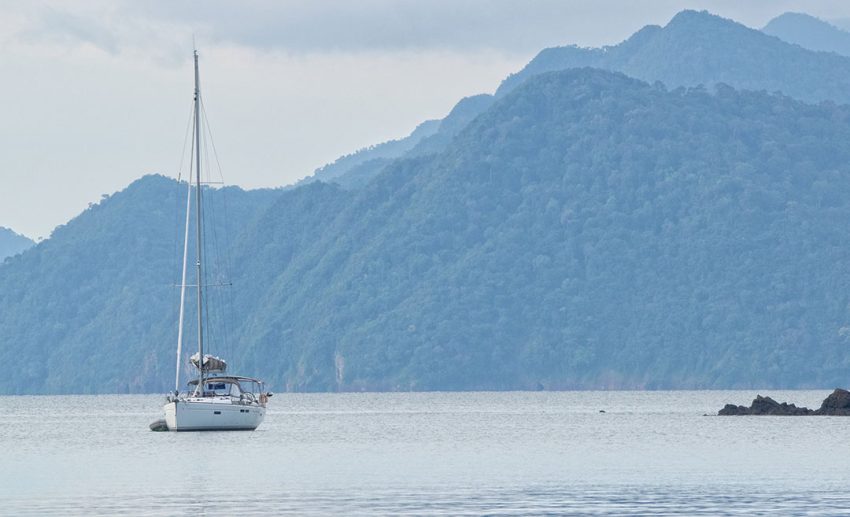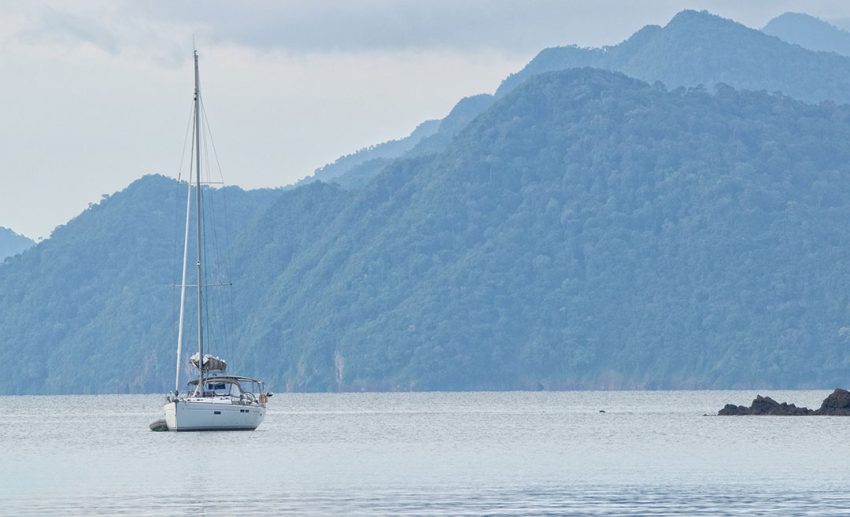 As Malaysia's first tourist destination to open up to international travellers post-COVID-19, Langkawi is perhaps one of the most famous islands in Southeast Asia. Tourists worldwide flock to this island for its picturesque biodiversity and fine luxury hotels, which includes The Datai and Four Seasons Resort Langkawi.
Surrounded by the Straits of Malacca, marine life is abundant in Langkawi's waters, making it the perfect spot for snorkelling, scuba diving, and sailing. The island also welcomes tourists with its diverse range of water sports activities, and on the islands, some hills boasts beautiful waterfalls that visitors can explore.
When you arrive in Langkawi, you are greeted with the island's white beaches, and all you need to do is relax and have fun! From hiking to diving amongst the corals, Langkawi is perhaps the perfect first spot to check out with your yacht!
2. Pulau Redang
Route: Depart from Port of Kuantan to Redang, 119 nautical miles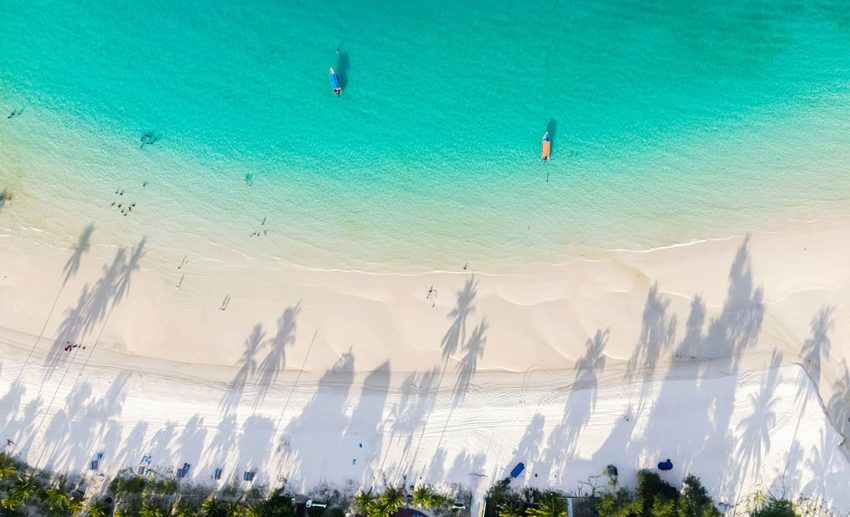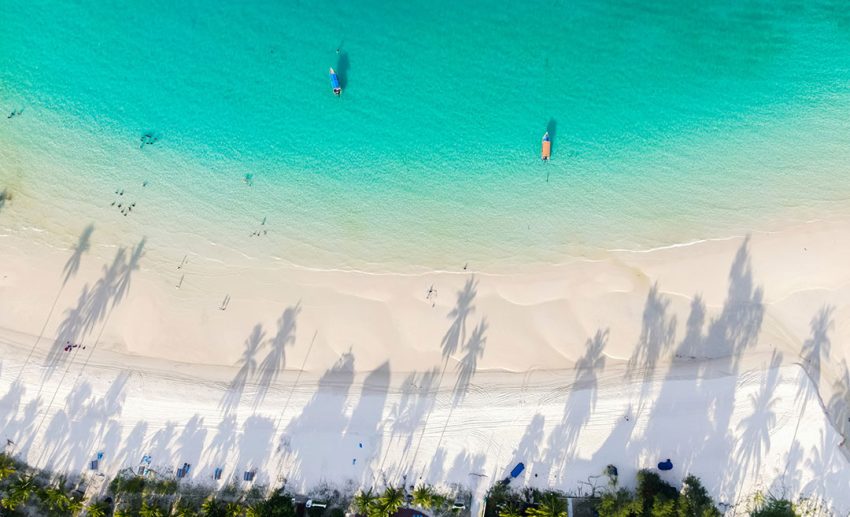 The Redang archipelago comprises nine islands located to the east of Peninsular Malaysia across the state of Terengganu. With white sandy beaches and crystal clear waters, Redang has served as a filming destination, namely for the hit Hong Kong film Summer Holiday.
Feel free to stop your yacht for a few days, stay in one of the numerous luxury resorts, and explore the Redang archipelago. Or simply snorkel and dive straight into the waters directly from the yacht deck when you reach! It will be a pleasant experience as many corals are preserved well and thriving.
3. Kota Kinabalu
Route: Depart from Port of Kuantan to Port of Kota Kinabalu, 886 nautical miles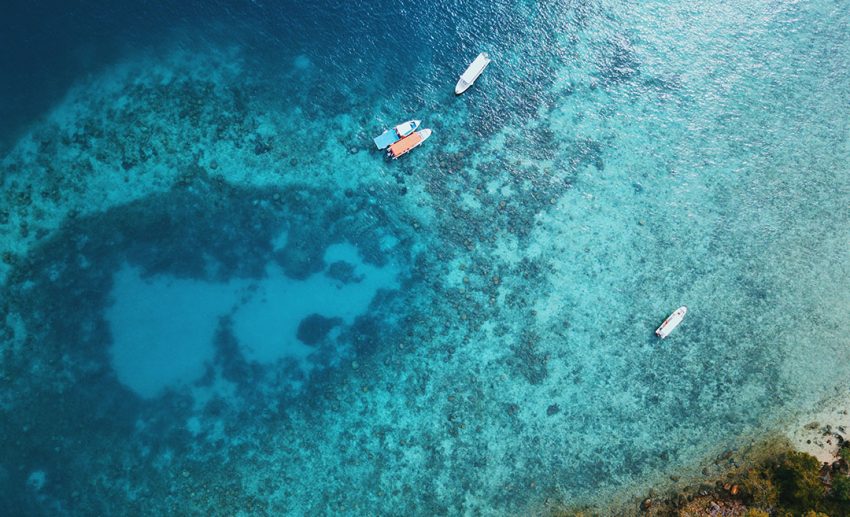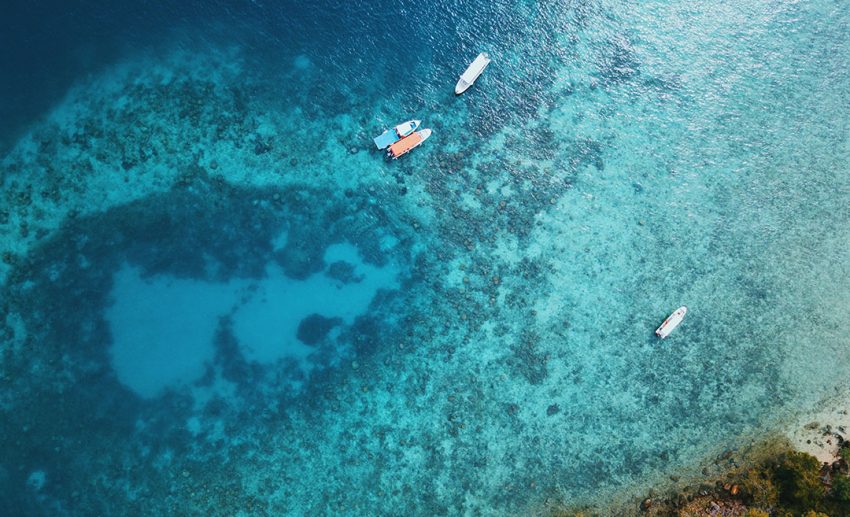 On the East Malaysian state of Sabah, that makes up part of Borneo, we have the magnificent coastal city of Kota Kinabalu. It is home to many of the best islands just a boat ride away, including Mantanani Island, Dinawan Island, Gaya Island, Sapi Island, and more, making it one of the top diving destinations in Southeast Asia.
Discover a haven of marine life in all of the Kota Kinabalu Islands. Dinawan Island is loaded with coral reefs; the twin islands of Mamutik and Manukan have crystal clear waters and conquer the Mengalum Island just on foot. Lastly, spend a night at Gaya Island, known for its incredible luxury resorts and marine conservation projects.
Islands aside, Kota Kinabalu also has numerous historical attractions and is the gateway to Kinabalu National Park, a UNESCO World Heritage Site. If you want to challenge yourself physically and conquer new heights, visit its 4,095-metre tall Mount Kinabalu – Malaysia's highest peak and the highest mountain between the Himalayas and New Guinea.
4. Phuket
Route: Depart from Langkawi to Phuket, 135 nautical miles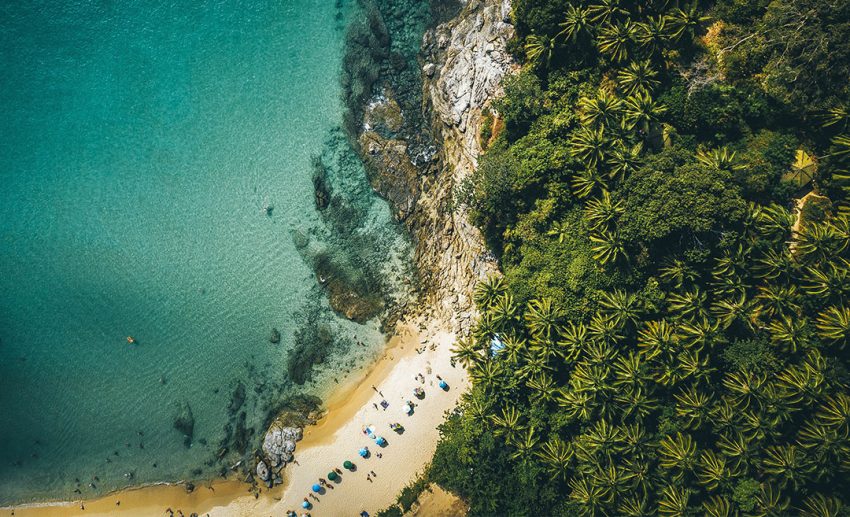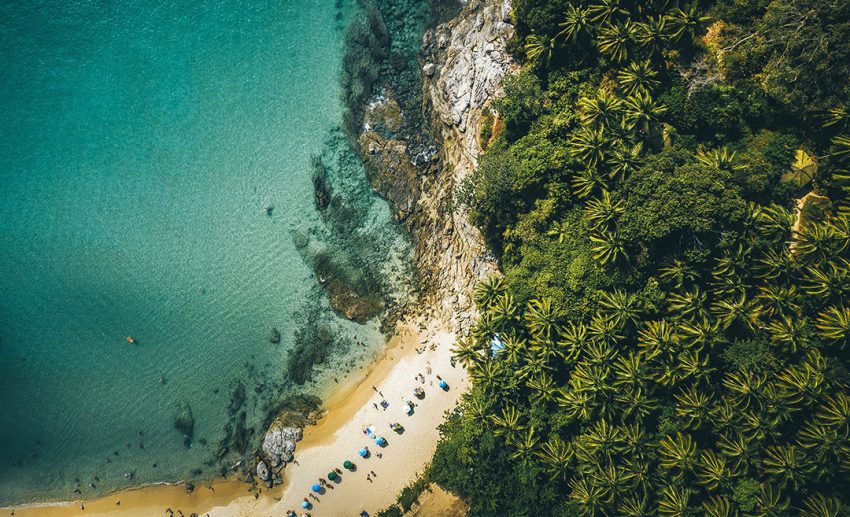 Just 135 nautical miles to the north of Langkawi is Phuket, another top island destination in Southeast Asia. It is surrounded by the Andaman Sea, well-known for beautiful diving spots and beach areas. With a private yacht, you can have access to a less crowded area.
Two small islands in Phuket worth exploring are Ko Racha Noi, which serves as a diving spot and to see manta rays, and Ko Racha Yai, another island known for its blindingly-pristine white beach.
However, any sailing trip to Phuket is incomplete without visiting the Ao Phang Nga National Park on Phang Nga Bay. It is the perfect spot for anyone who loves to kayak as it is blessed with clear turquoise waters or for those who'd enjoy exploring its prehistoric rocks.
Phuket does not only offer beautiful islands. Thailand's biggest island has plenty to offer visitors, such as fine dining, shopping, and even nightlife. Make sure to stop at this spot to enjoy it to the max!
5. Similan Islands
Route: Depart from Langkawi to Phuket, 181 nautical miles
Suppose you're looking for more privacy and do not enjoy the large crowd at Phuket. In that case, the relatively isolated Similan Islands may be more your pace. Located just about 45 nautical miles to the north of Phuket, still within Thai waters, are nine islands that make up Similan Islands. Because of its location, the islands have an almost undisturbed natural landscape with clear blue waters and white sand.
Its rocks are pretty much the prime attraction. They were shaped by millions of years of erosion and are strangely scattered around the islands. One famous rock is the Sailing Boat Rock, located above a cove on the main island, which appears to be teetering on edge.
6. Batam
Route: Depart from Port of Johor to Batam, 28 nautical miles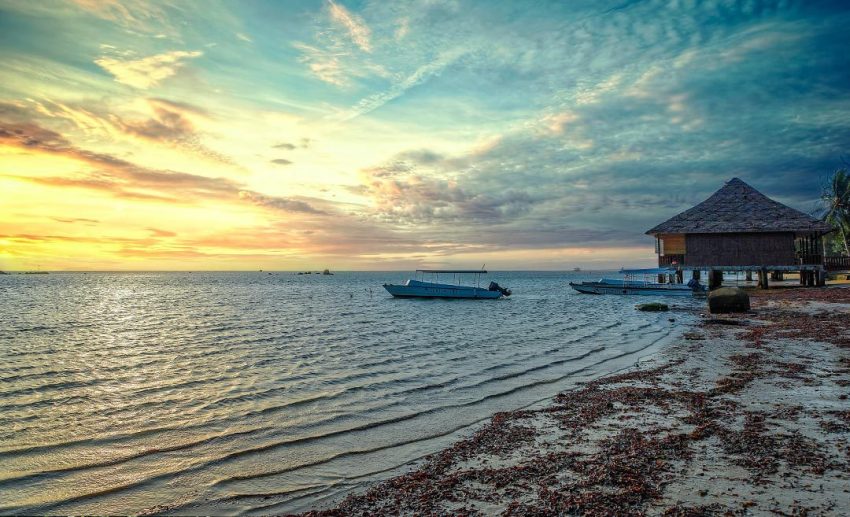 Part of the Indonesia-Malaysia-Singapore Growth Triangle, Batam is a popular beach destinations and is relatively near to Kuala Lumpur. Of course, the easiest city to depart to Batam from is Johor Bahru, as it's much closer. Besides soaking in the sun near the beach, there are lots to do here, such as shopping and golfing.
From your private yacht, you can marvel at one of the island's unique landmarks – the Barelang Bridge. The magnificent engineering project consists of six sophisticated full-swing bridges connecting the islands of Batam, Rempang, and Galang.
If you're looking for your share of water sports fun, the best way is to take the yacht towards the Nongsa Coast and Waterfront City.
7. Bintan
Route: Depart from Port of Johor to Bintan, 49 nautical miles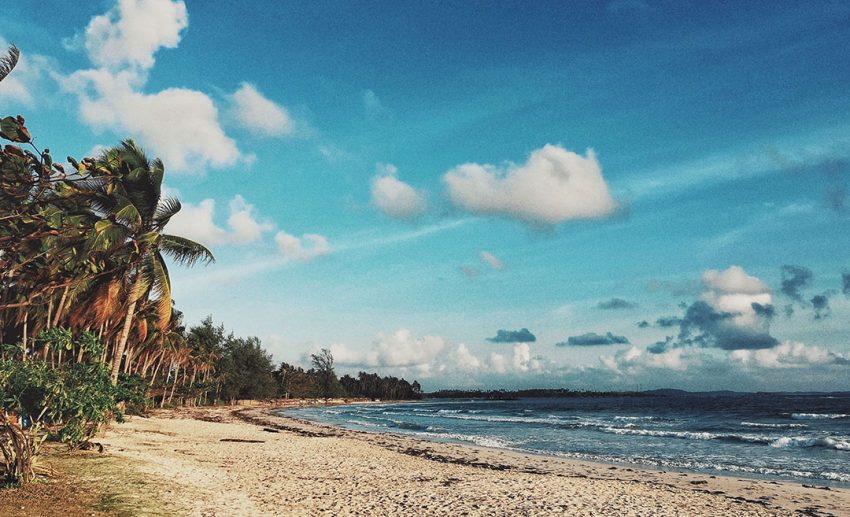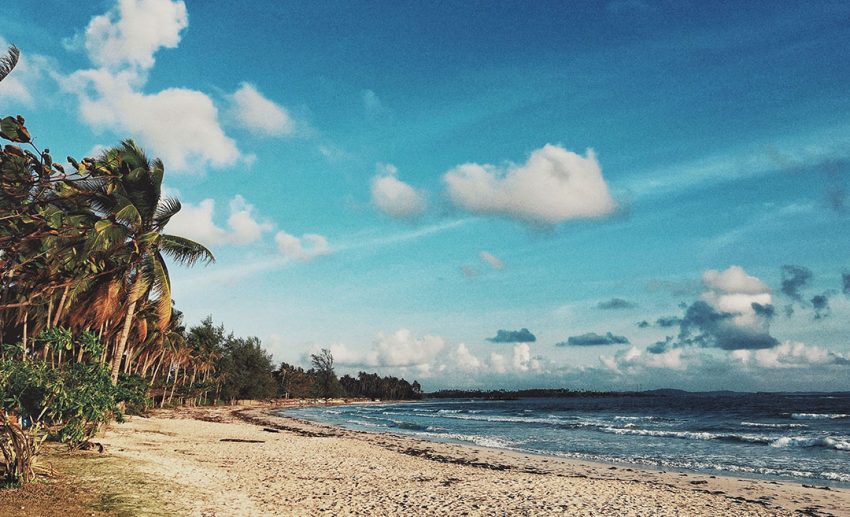 To the east of Batam lies another gem of the Riau archipelago – Bintan. Tourists visiting this island will be swept away by its calm turquoise waters and white sandy beaches. Like Batam, various outstanding luxury resorts are located within a particular enclave known as Bintan resorts.
This island is also perfect for island hopping. One can snorkel with tropical fish in the South China Sea, making it one of life's most memorable experiences.
There are lots to explore in Penyengat Island for history buffs, which houses the famous Sultan Riau Great Mosque and Tanjung Pinang, a cultural cosmopolis influenced by Malay, Bugis, Java, Sumatran, Chinese, and Hindu cultures.
8. Belitung
Route: Depart from Port of Johor to Belitung, 467 nautical miles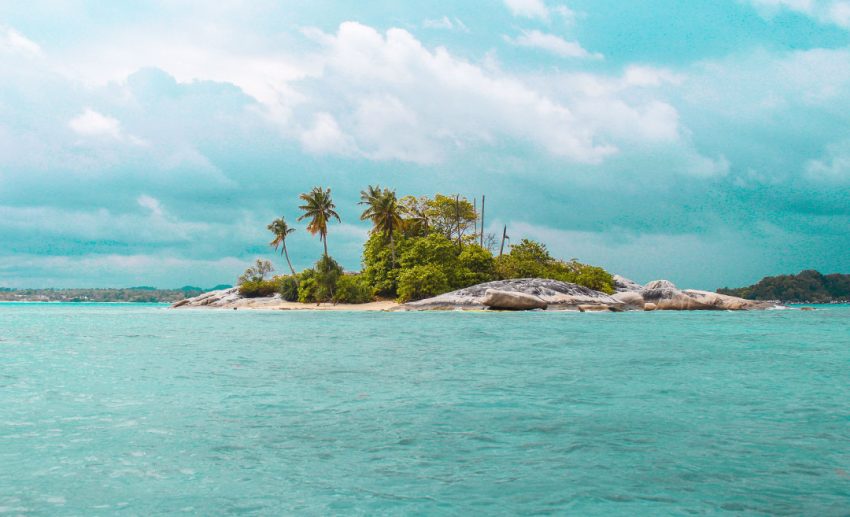 Belitung is unique because the South China Sea surrounds it on the northern side. In contrast, the southern side is surrounded by the Java Sea, making it a magnificent piece of the landmass in Indonesia.
You will be greeted by incredible rock formations when you arrive. Large boulders mark the rock contours along the white sand beaches, and it almost seems like someone dropped them there!
Some rocks mimic real life. For example, Birds Island has a rock structure resembling a bird's head overlooking the waters. Then, there is the Sailing Rock Island because its granite rock formations look like sailing vessels.
9. Anambas Islands
Route: Depart from Port of Johor to Anambas, 178 nautical miles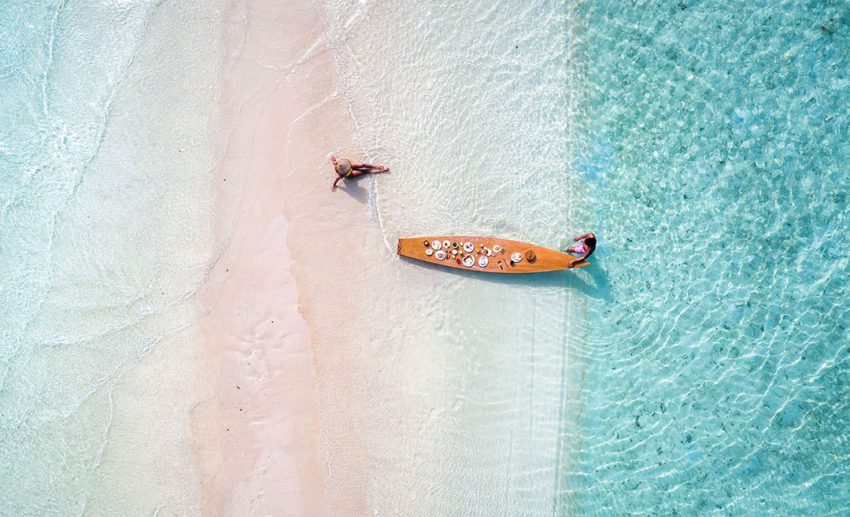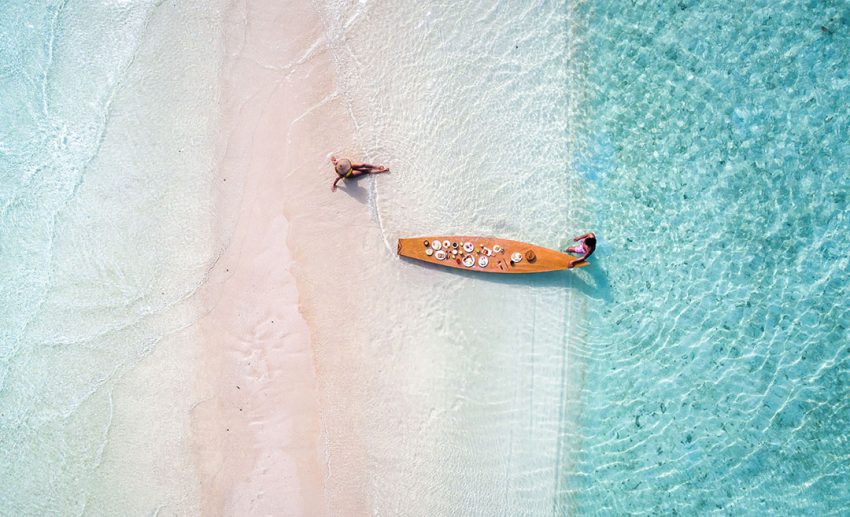 The Anambas is made up of a group of many stunning islands. Two of the more famous islands, Pulau Bawah and Pulau Rongkat, have breathtakingly beautiful lagoons. The best means of touring the Anambas is via private yacht, and you can even spend a romantic time with your loved one and admire its spectacular sandy turf.
If you are up for some treasure hunting and adventure, there are shipwreck spots near Anambas where you can even spot gentle whale sharks and take pictures of the corals.